The first time I bought a second-hand piece of clothing I was already in my mid 20's and living in London, the vintage's capital! But somehow I have always owned pre-loved clothes, as all younger sisters know sooner or later you inherit your sibling old stuff, which by the way was not as cool back then. Also, my mother was and is a very fashion forward woman, so using some of her clothes and accessories it always adds a certain flare.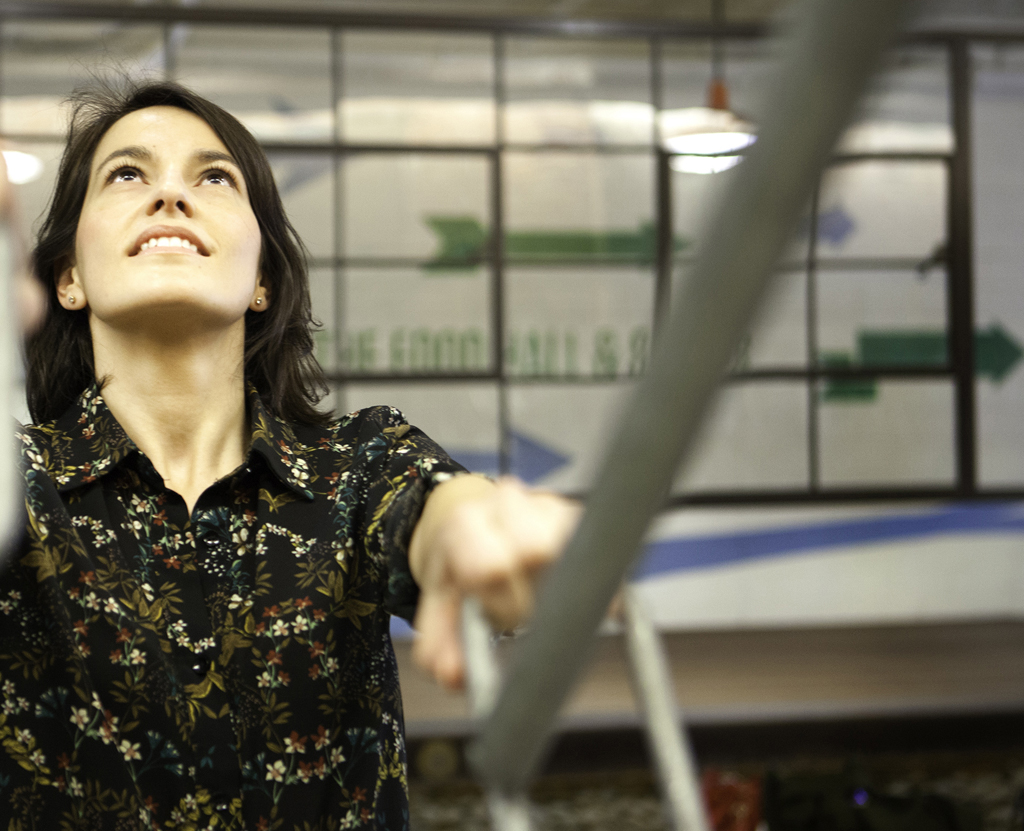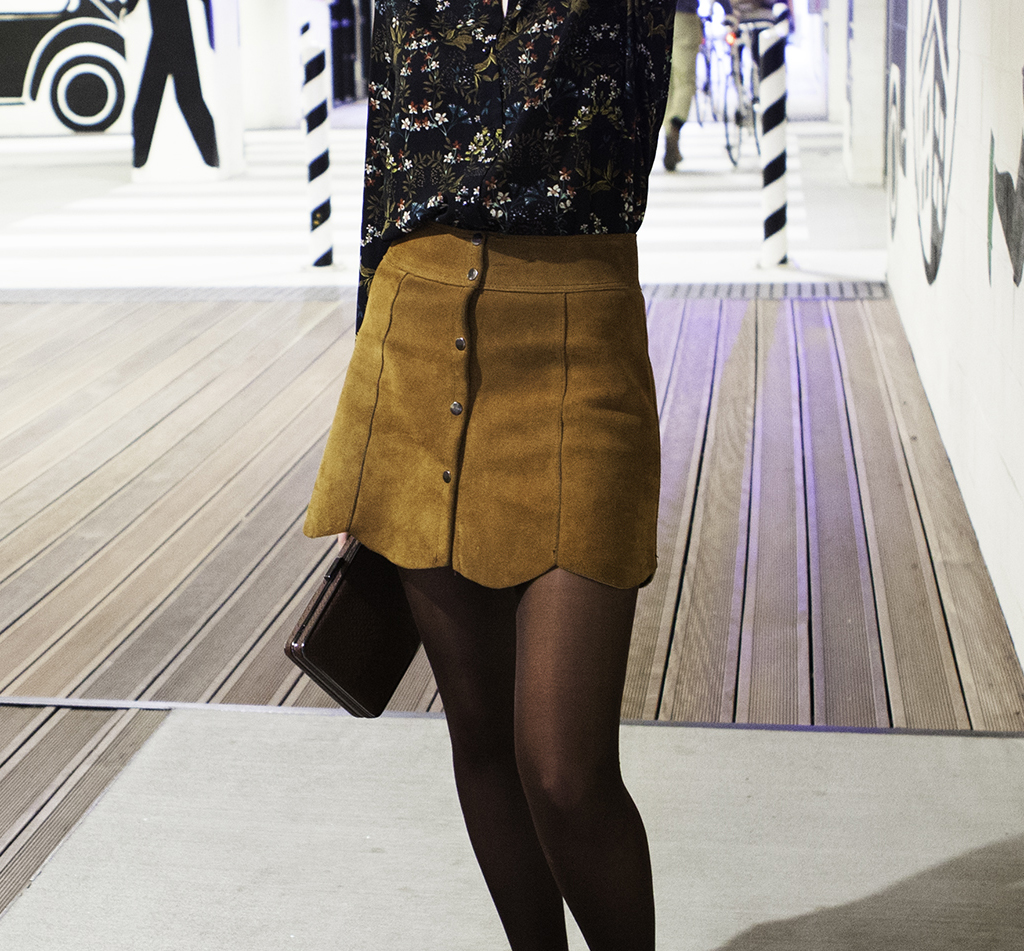 Today I am wearing one of those pre-loved items that has a beautiful story. This gorgeous suede skirt was purchased with my aunts first pay check back in the late 80's. She kept this, and another skirt, for many years, even after she was not wearing them anymore. This reminder of her first taste of independence made it difficult to say goodbye to the skirts and now I am glad she didn't. I have been having the skirt for many years myself, and I always get compliments when wearing it. I normally try to style it with basic garments, to keep it as the key piece of my outfit.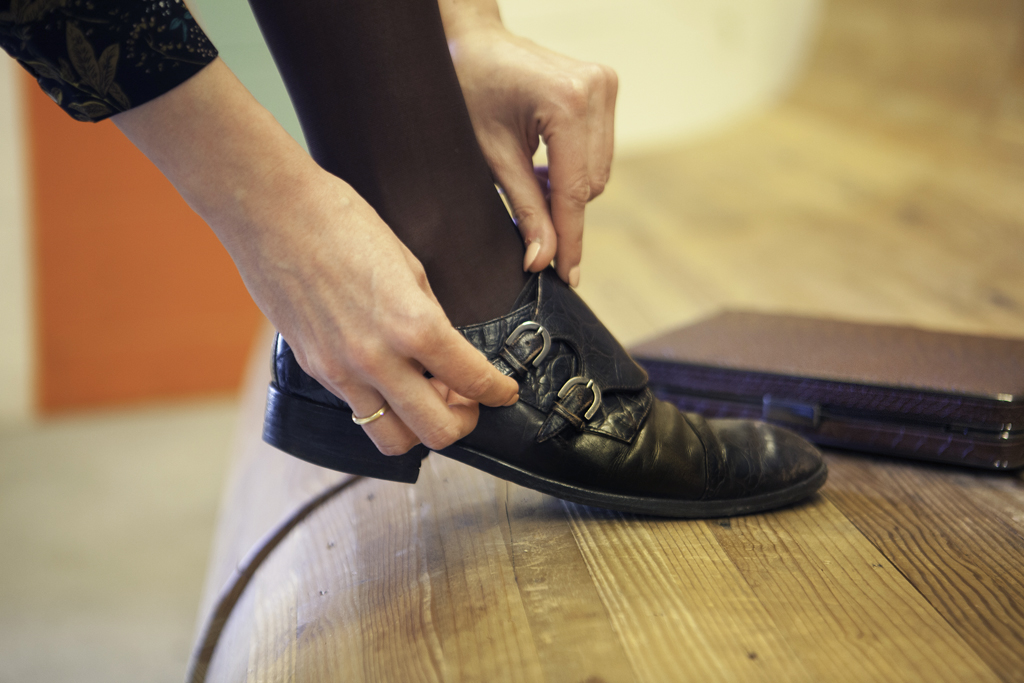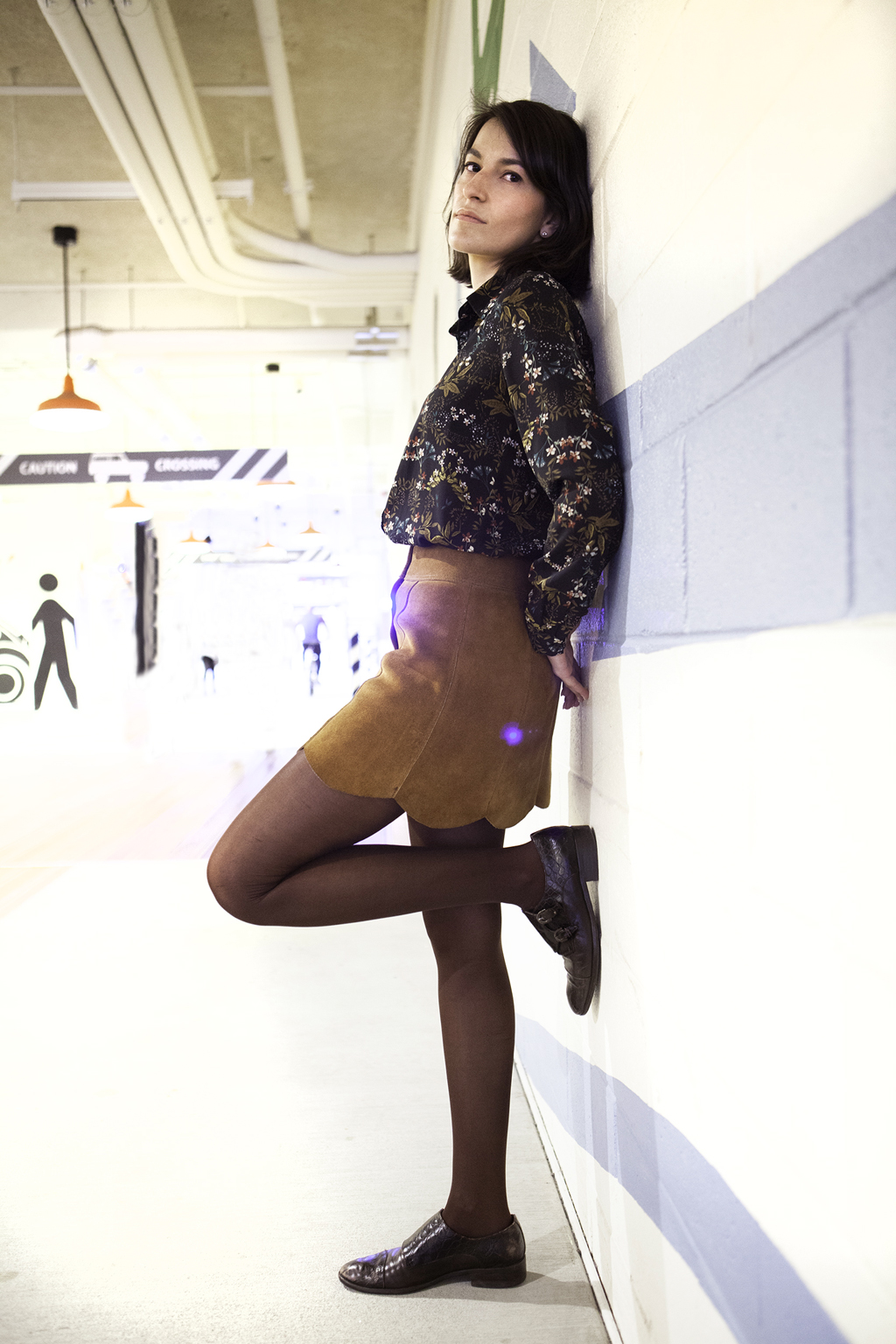 The monk strap shoes are from Lottusse, a Spanish footwear brand that still makes all their shoes by hand locally. This pair is more than 10 years old, and I love them! Actually, they are like good wine, they get better with age! I always tend to wear them with skirts or dresses, in order to add a masculine touch to my outfit (I am sure you have also seeing Alexa Chung rocking a look with this same formula).
Lastly, have you notice that the shirt I am wearing is the same dress from the last post? As promised, this is one of the ways in which I wear the dress in order to achieve #30wears!
What do you guys think about the look? Do you love it?
Pictures: Caroline Smith
Shirt – Muestrarios | Skirt – Vintage | Shoes – Lottusse | Clutch – Muestrarios