I love mixing & matching! Today's outfit is a great example. Mixing a lot of garments that I've purchased in different locations and moment of my life. Those moments in my life that come along with beautiful memories and achieving a very eclectic look by mixing very formal and informal garments.

I'm featuring a t-shirt targeting a positive message that makes people smile every time I wear it! I am also wearing a pair of classic Levi's 501 which is part of the waterless program. The company (Levi's) has been working to reduce up to 96% of the water consumption during the denim production. The velvet jacket is from Ben Sherman, a British designer that has sadly closed their women's line. There are three main reasons why I love this garment. First of all, it is timeless. Second, I bought it while I was living in London and third it was locally made in England.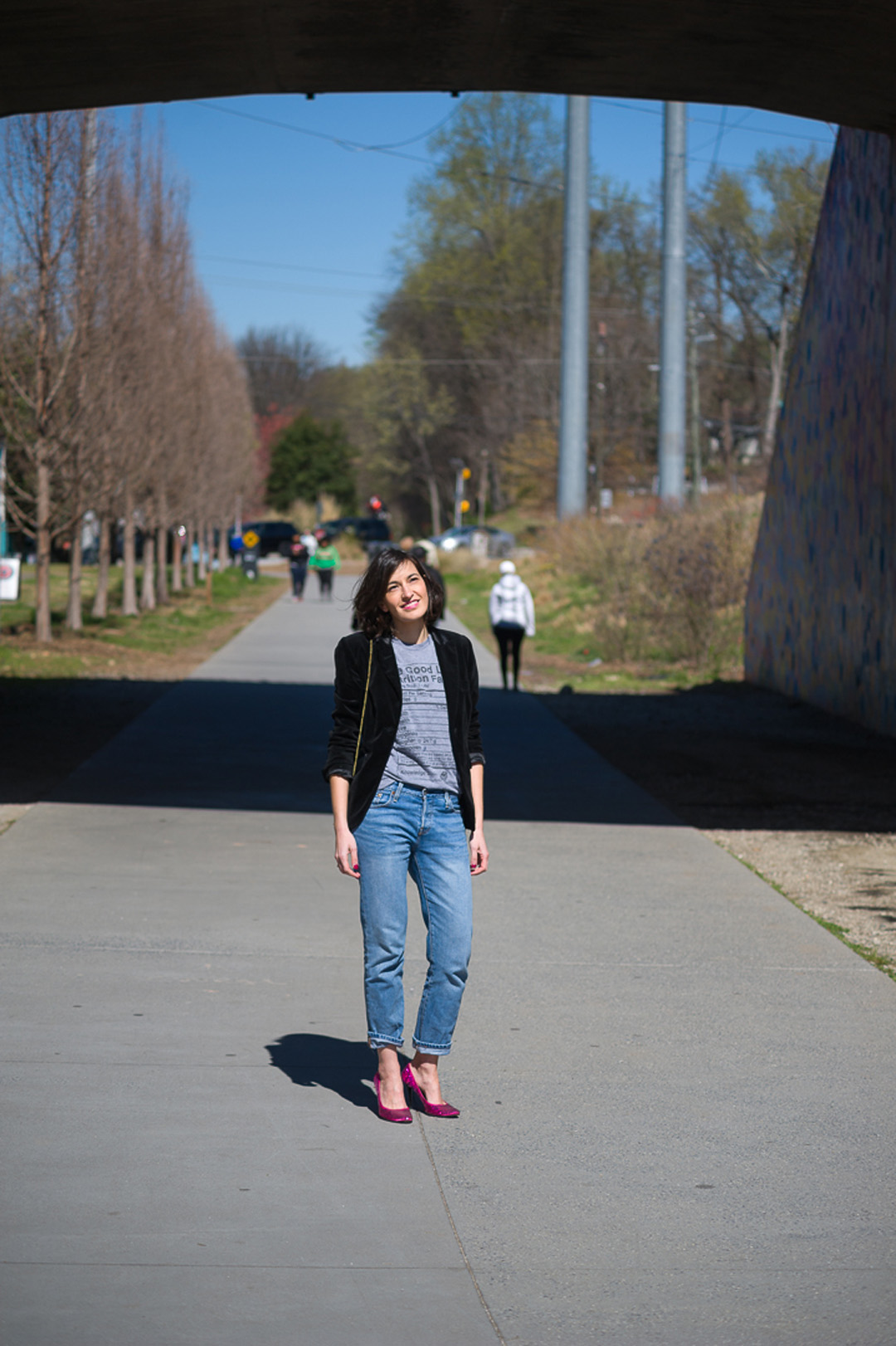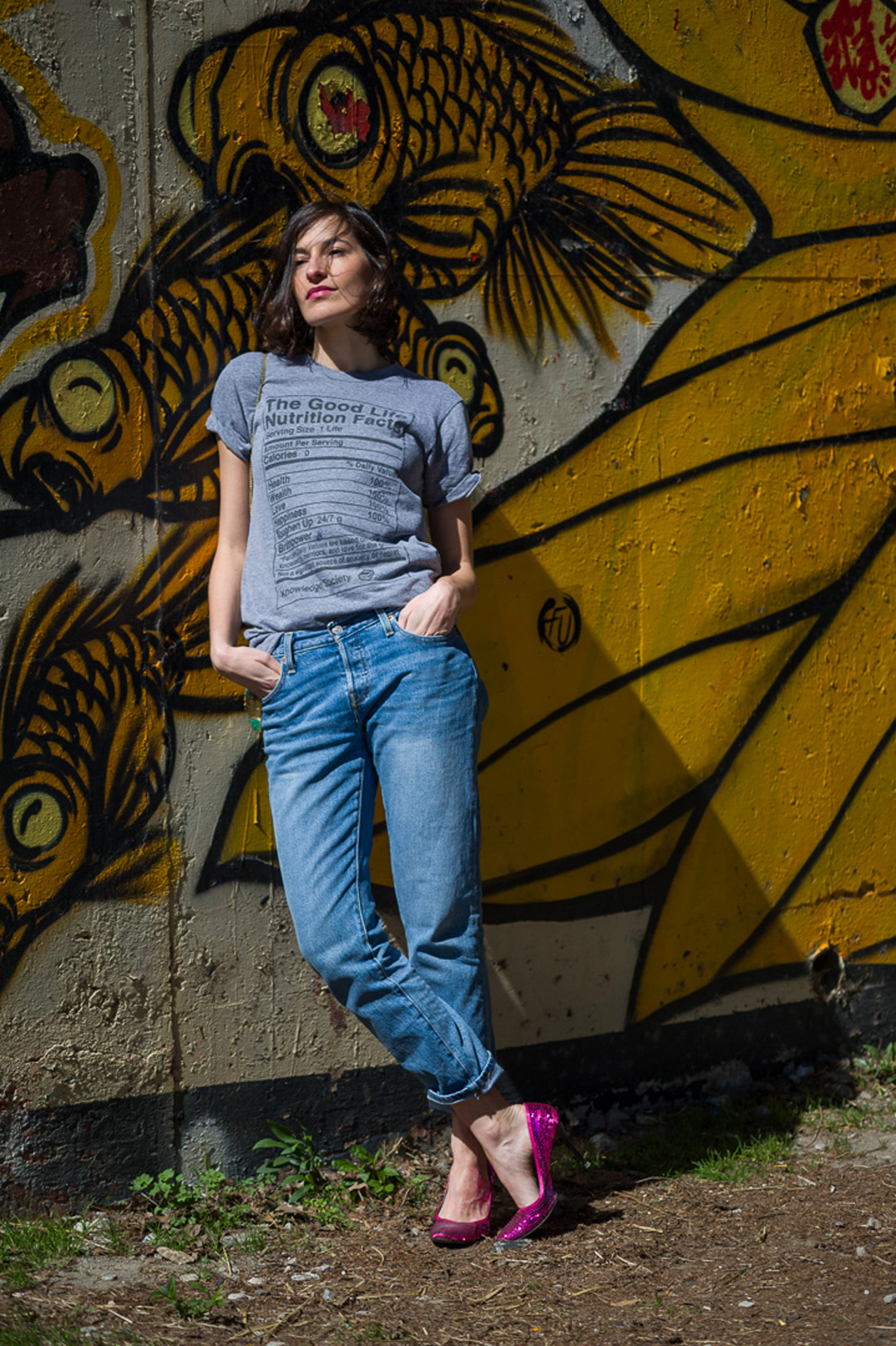 The best part of my outfit today are the accessories. I am a strong believer that good accessories can upgrade your outfit! These shoes I'm wearing, I got them in Italy many years ago. I was a very lucky girl to spend one of my years in college living in Milan. During that year, I invested in this beautiful pair of shoes and a suit that nowadays I still use them both (even though the suit lining requires an urgent replacement). I do keep them both pieces with so much love! Lastly, the clutch comes from a local market in India, I got while visiting the country a couple years ago. The unique craftsmanship makes it an exquisite piece. It is beautifully worked brass with a mosaic of malachite and coral. This type of work is very typical in certain areas of India and Tibet. It was certainly a great purchase!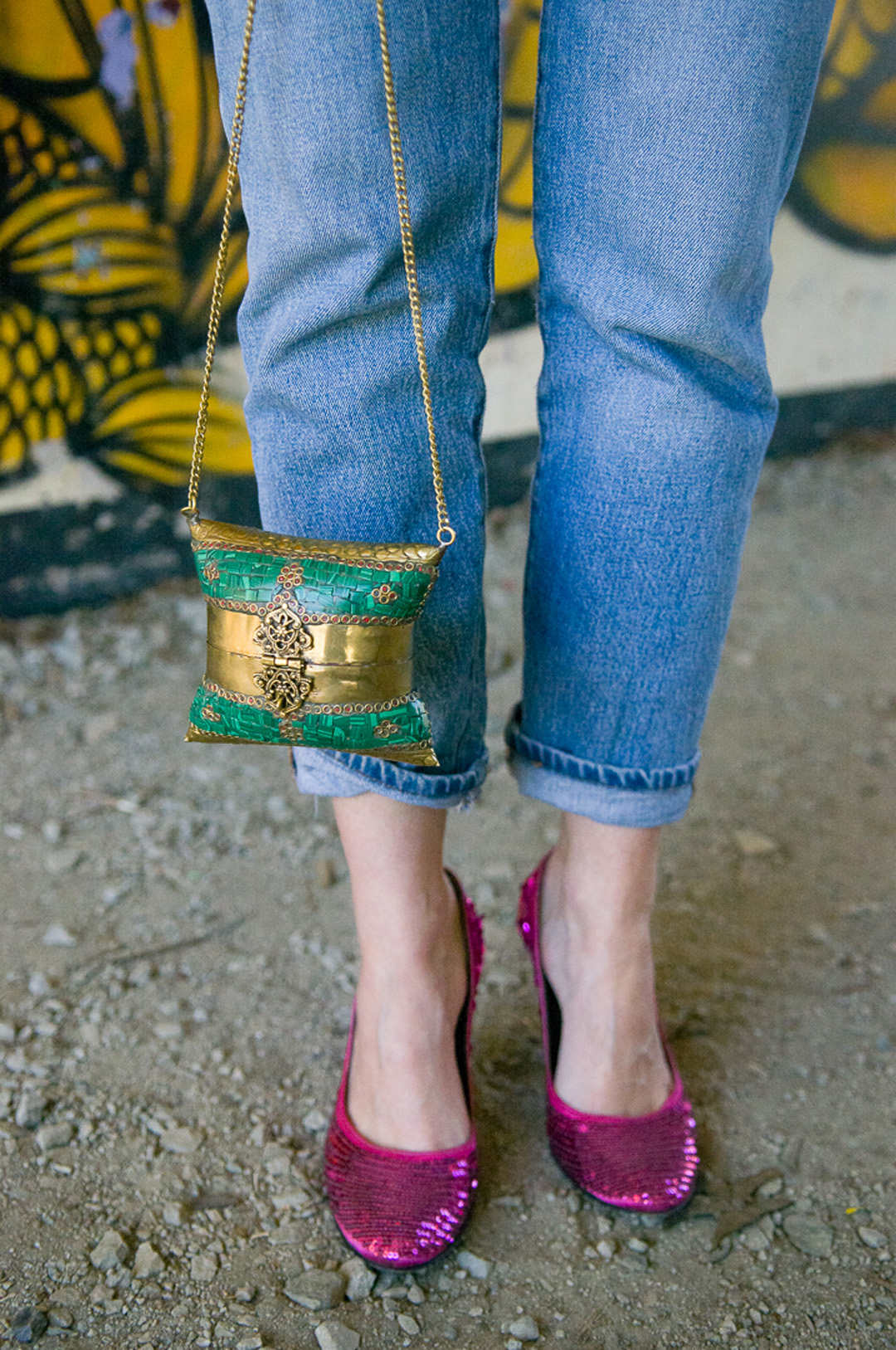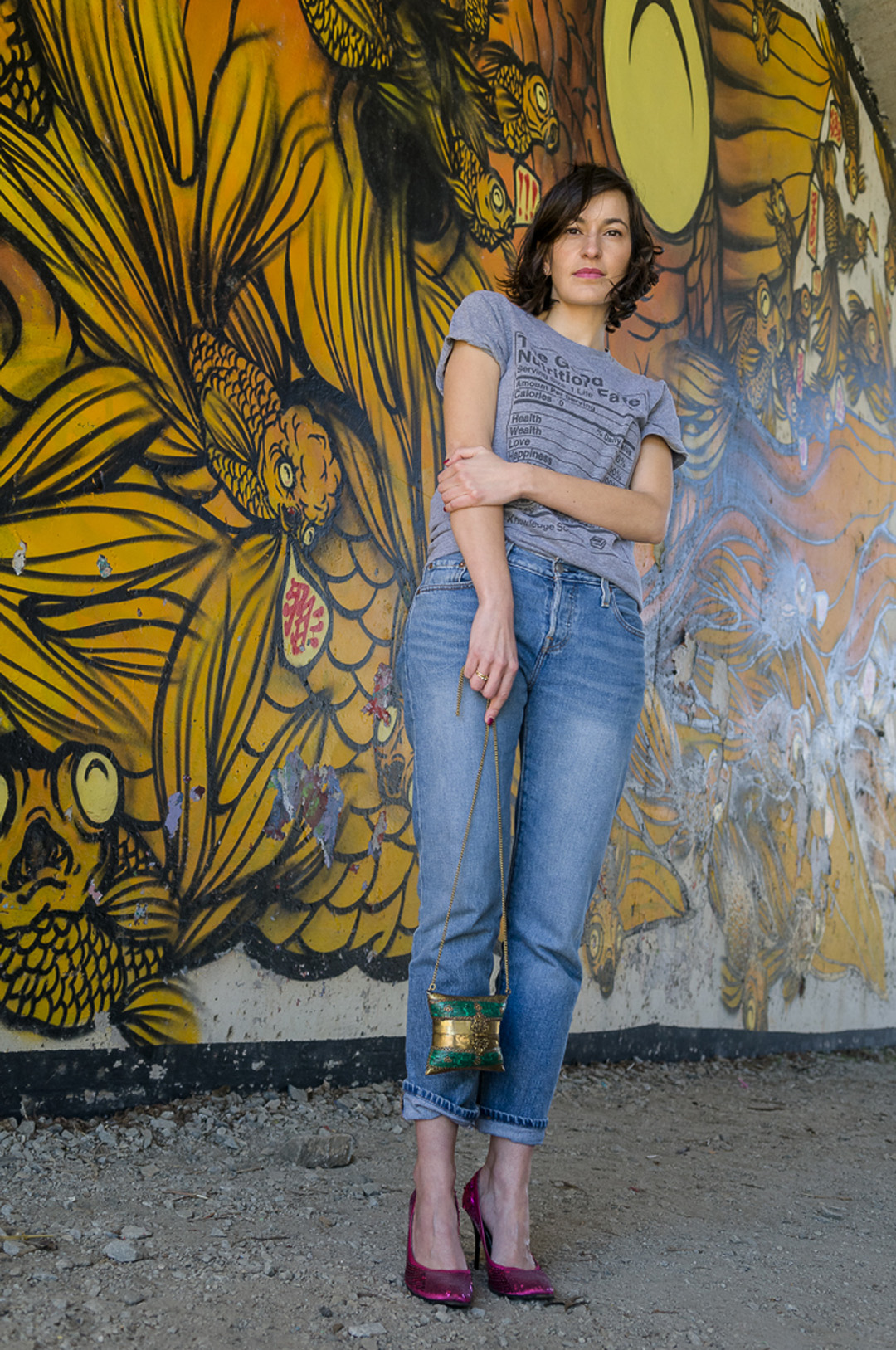 I am looking forward to hearing about your favourite accessories. How do you use them? And how would you use and combine them?

Pictures: Mario Panebianco
T-shirt – The Good Life | Trouser – Levi's | Jacket – Ben Sherman | Shoes – De Mattia | Clutch – Indian bazar