About 11 millions tonnes of clothes end up in landfills every year just in the US. This is a problem we are all contributing to, so it is all of our responsibility to take action & reduce this burden or to solve the issue.
The best way of doing it is by buying products we love and will use again and again. However we all own clothes we don't love anymore and yes, we are all human and we crave change and excitement, I get it! That is when swapping comes into action. Swapping clothes is accessible for everybody. A quick search online will show you clothes swapping events or Meetup in your area. You can even arrange a swap party at home, in which you invite your friends to bring the clothes they are not using anymore and swap them.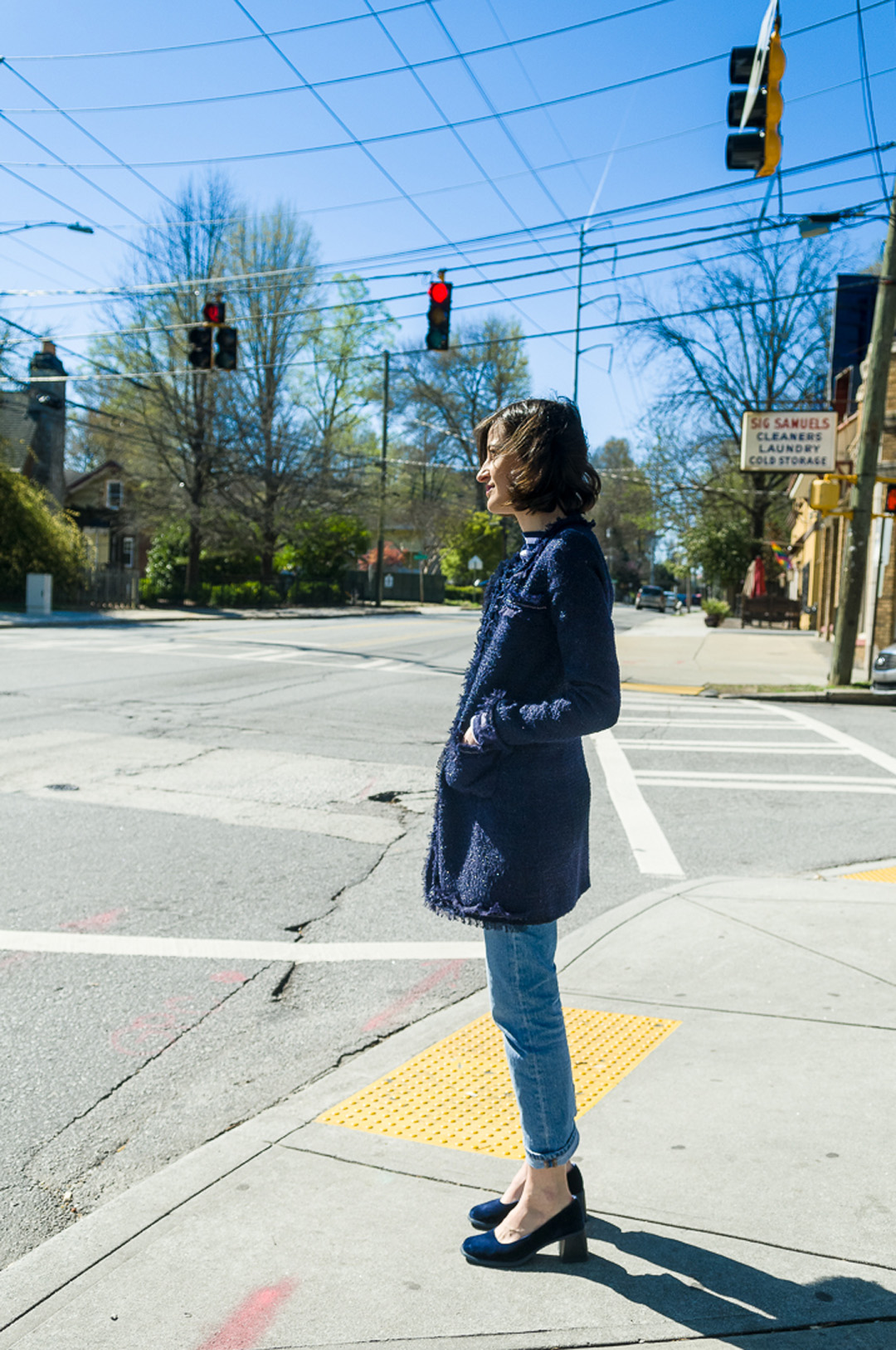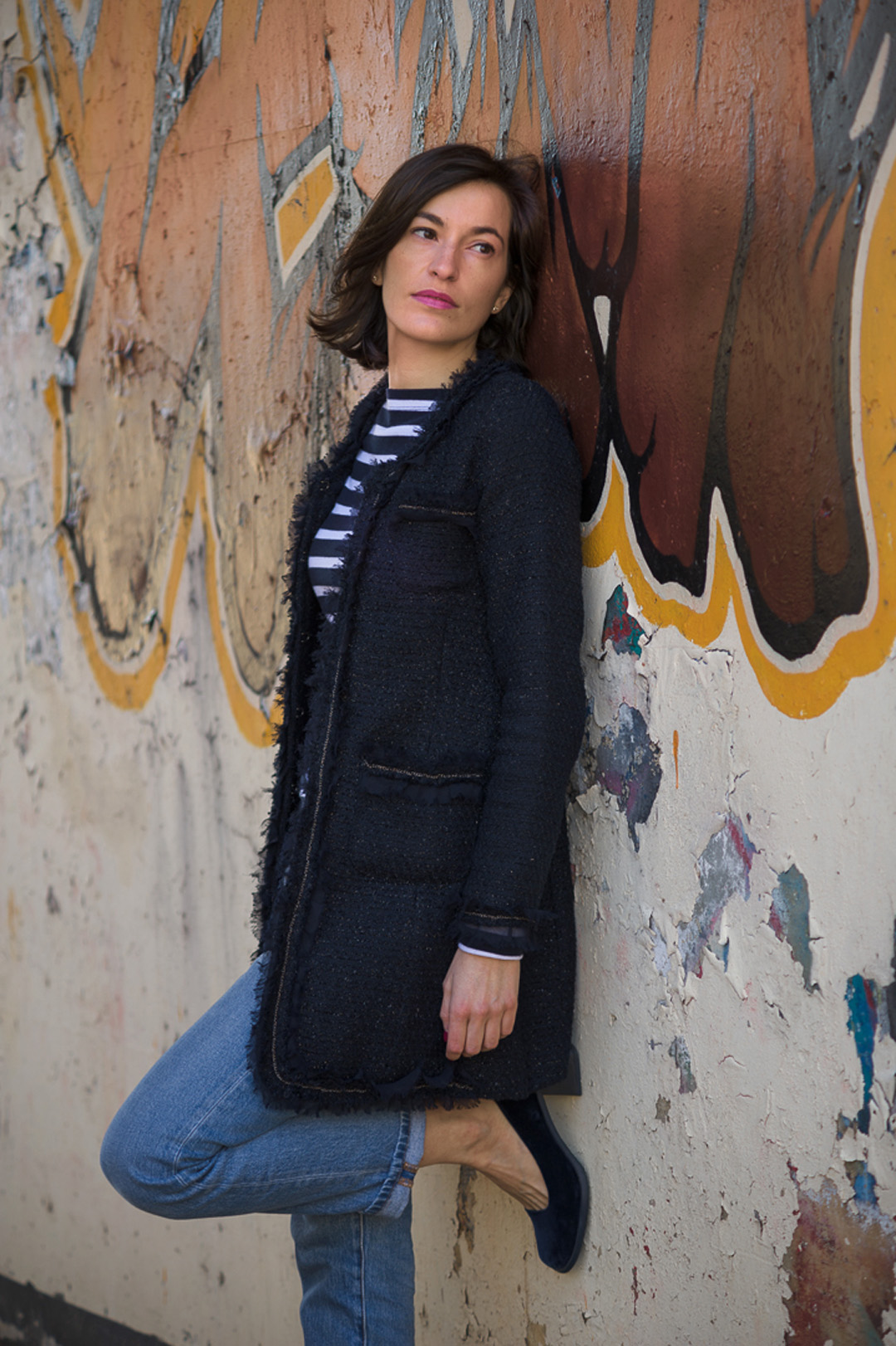 In my case, I have always swap clothes with my sister and we still do it every time we see each other, we are currently living in different countries so unfortunately, that doesn't happen as often I would like. Swapping clothes is a great way to refresh your wardrobe without harming the planet or your pocket.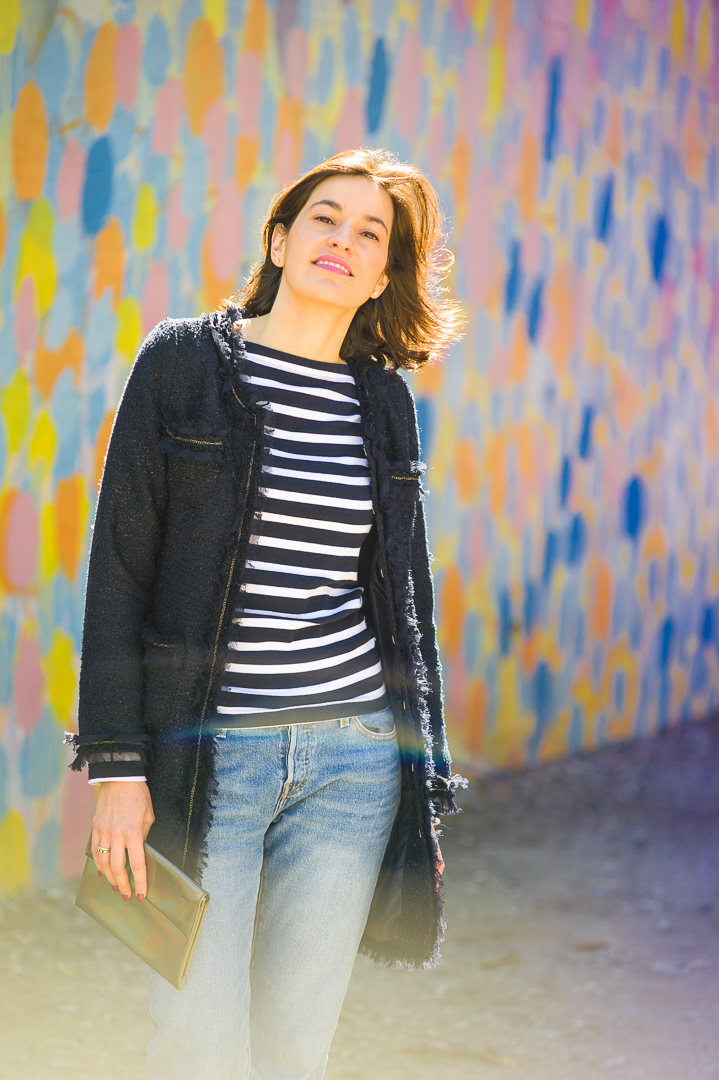 Today I am wearing my sister's coat, which is at least 7 years old. It is a great garment to wear for special occasions and I also like it with a casual outfit as you can see here. I am matching it with a basic striped t-shirt. A pair of jean that you have seeing before and velvet shoes, which is very trendy this season.
I would like to hear from you. Have you swapped clothes before?
Pictures: Mario Panebianco
Coat – Muestrarios | T-shirt – Gap | Jeans – Levi's | Shoes – Camper