This week is Fashion Revolution Week, a movement that started after the terrible tragedy in Bangladesh, where 1,129 fashion workers lost their lives and 2,500 injured people were rescued from the collapse of Rana Plaza. The Fashion Revolution has been working hard over the past 4 years to make consumers more aware of the issues in the fashion industry and the influence we hold. This year they are encouraging fashion lovers to write a love letter to their clothes. This initiative encourages people to connect with their clothes and appreciate them more. I think it is a wonderful idea, here is my love letter!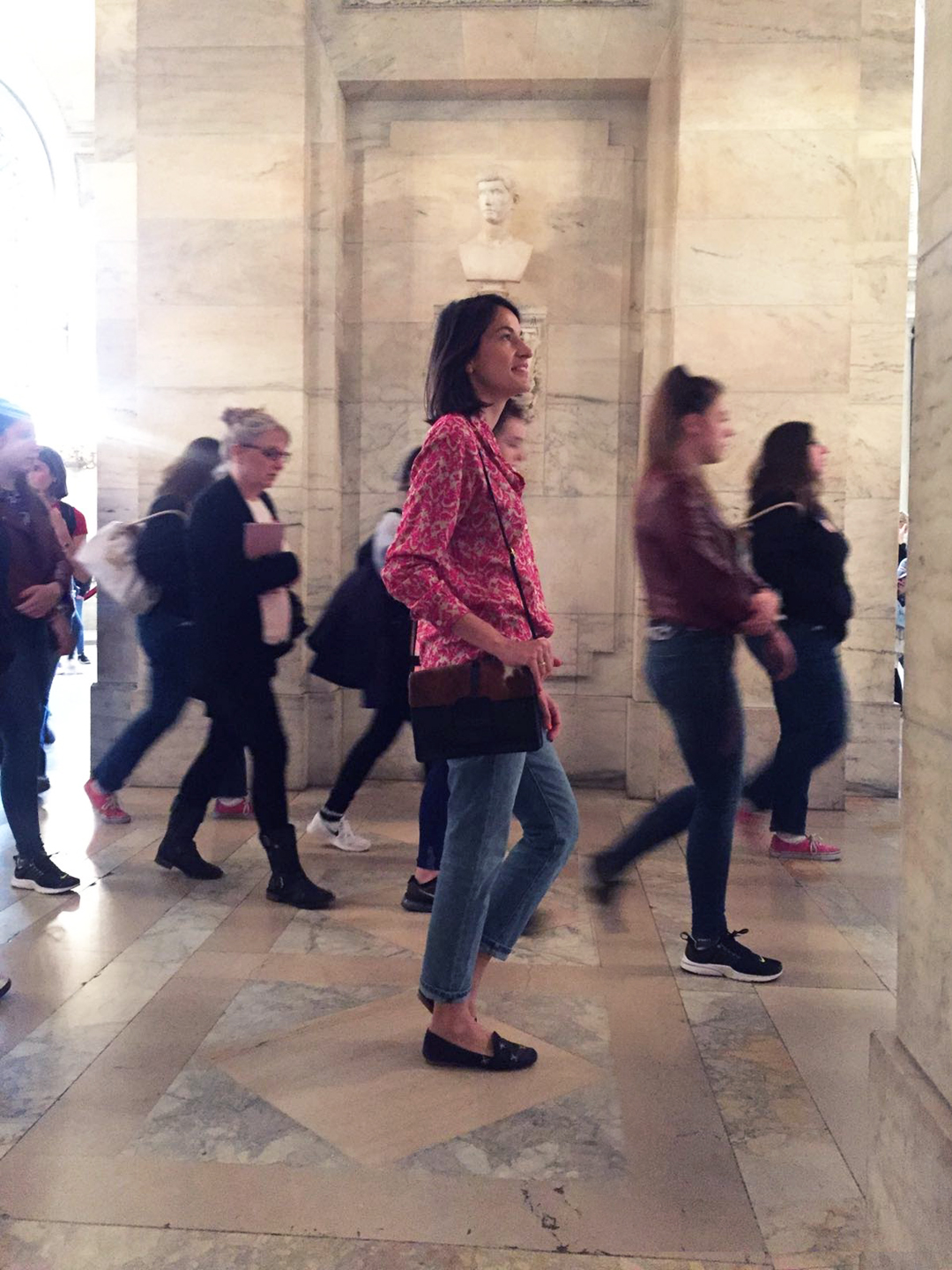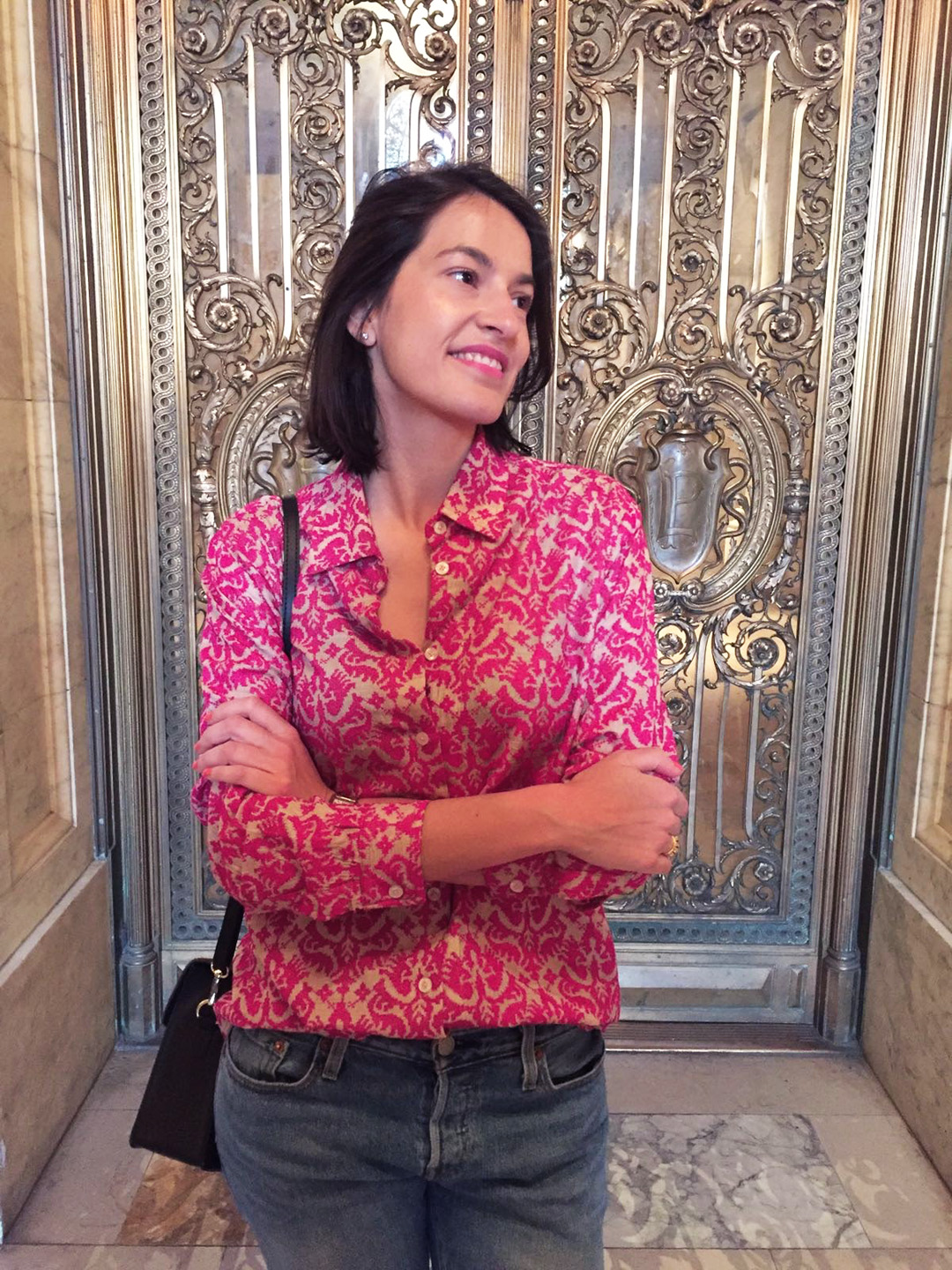 To my beloved shirt,
You are not just another piece of clothing, you were handmade specifically for me from a vision I had. This is why you are so unique and dear to me!
Two years ago on a vacation to India, I visited some of the most fantastic fabrics stores in the world. I was in one of New Delhi's fashion districts, a place where fashion and textiles have reached the highest levels of artistry. Where silks are embellished with hand embroidered details and fine sequins patterns. It was in one of these exquisite stores when first dreamed you into creation. I spotted the most beautiful fabric, a beige wild silk decorated with ornate fuchsia cross-stitch motifs, that would inspire me to create a shirt I hold more dear to me than all others. A few days later at my next stop in Amritsar, my friend Rashpal took me to see the best tailor in the city. Mr Singh a charismatic large Sikh man wearing a teal blue turban was the proprietor of this prosperous tailor shop located just a stone's throw from the Golden temple. I asked him to turn my beautiful fabric into a shirt I would now treasure. He agreed but the work was going to take longer than I was planning to stay in Amritsar. Mr Singh offered to post the finished shirt, I was reluctant to part without you but Rashpal reassured me he was a man of his word, so I paid for you to be shipped back to me in Spain and I hoped that you would turn out similar to how I imaged you. I continued on with my trip through the Punjab region to the Tibetan town of McLeod Ganj and down to the holy city of Rishikesh located at the Himalayan foothills, still imaging what you would look and how and where I would wear you.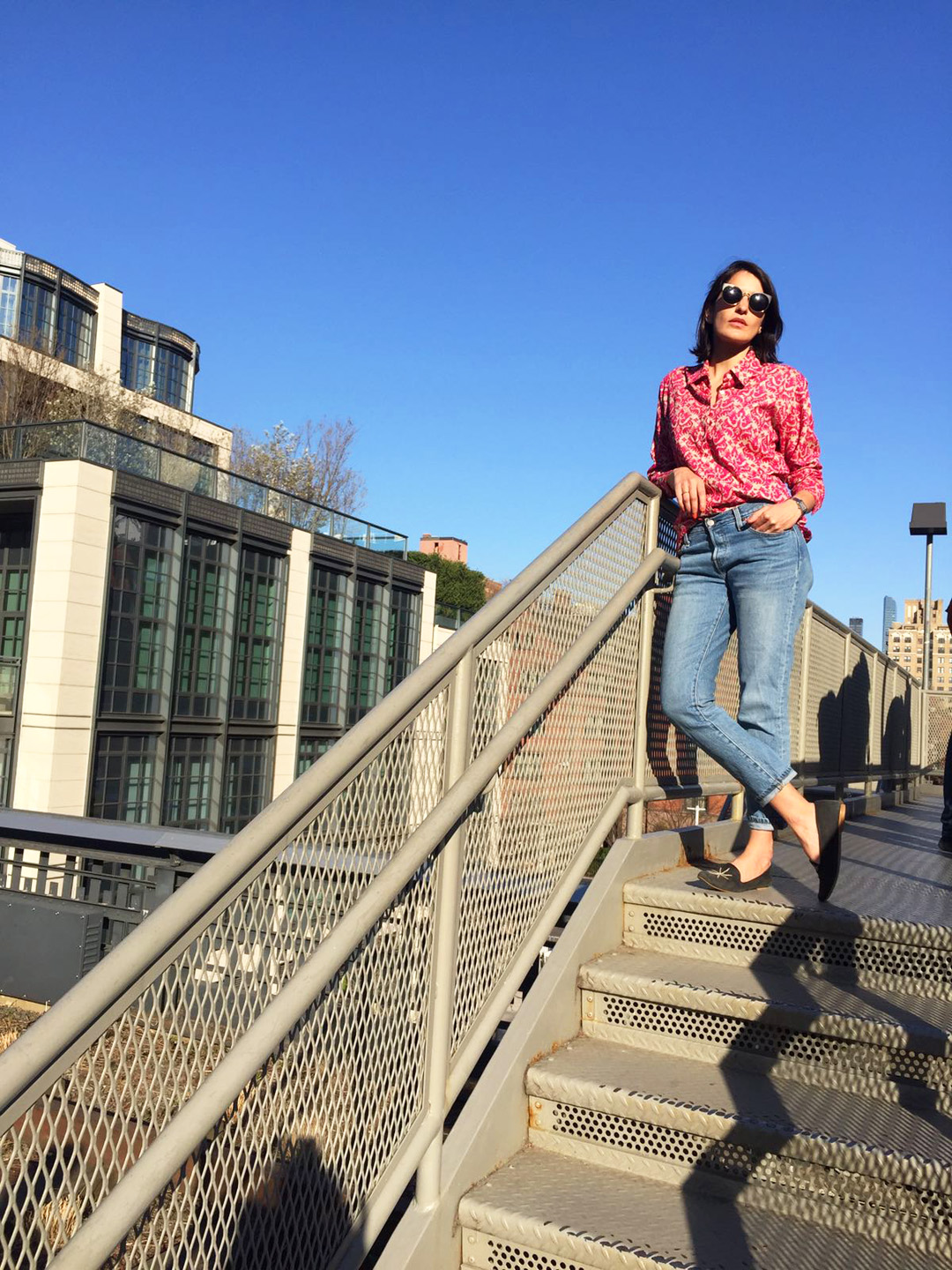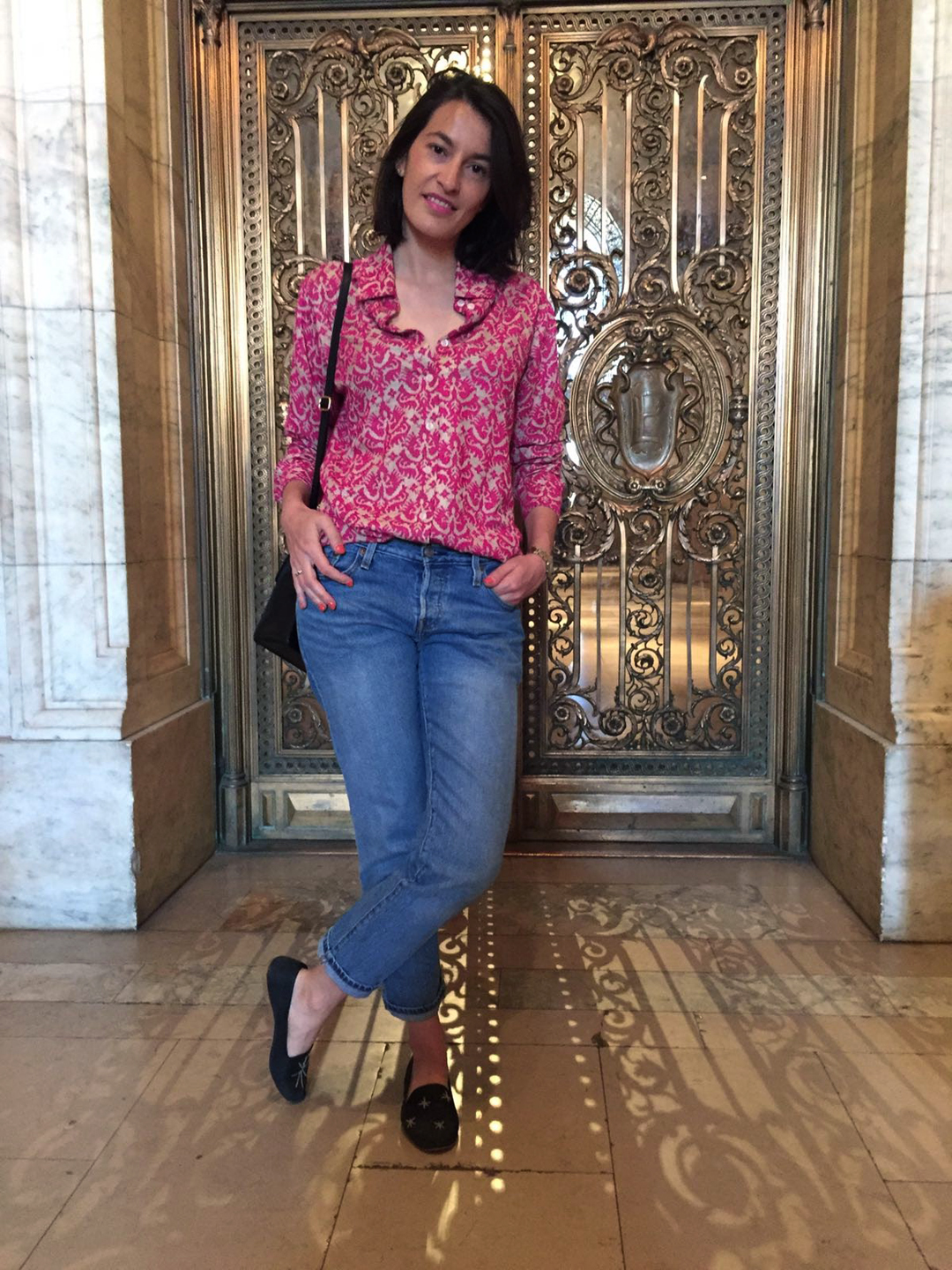 I returned to my normal life in Spain but with a sense of joy and gratitude that very few trips can leave you. It was like being in a dream state filled with excitement, energy and inspiration. After a couple of weeks, I was reunited with you, my bespoke piece of India. You sealed this as one of the best trips of my life. India, a place where the chaotic energy is so strong that you can touch it with your hands. Where poverty and wealth live side by side, interweaving in disorganised harmony. Thank you for transporting me back to these extraordinary places every time I see and feel you.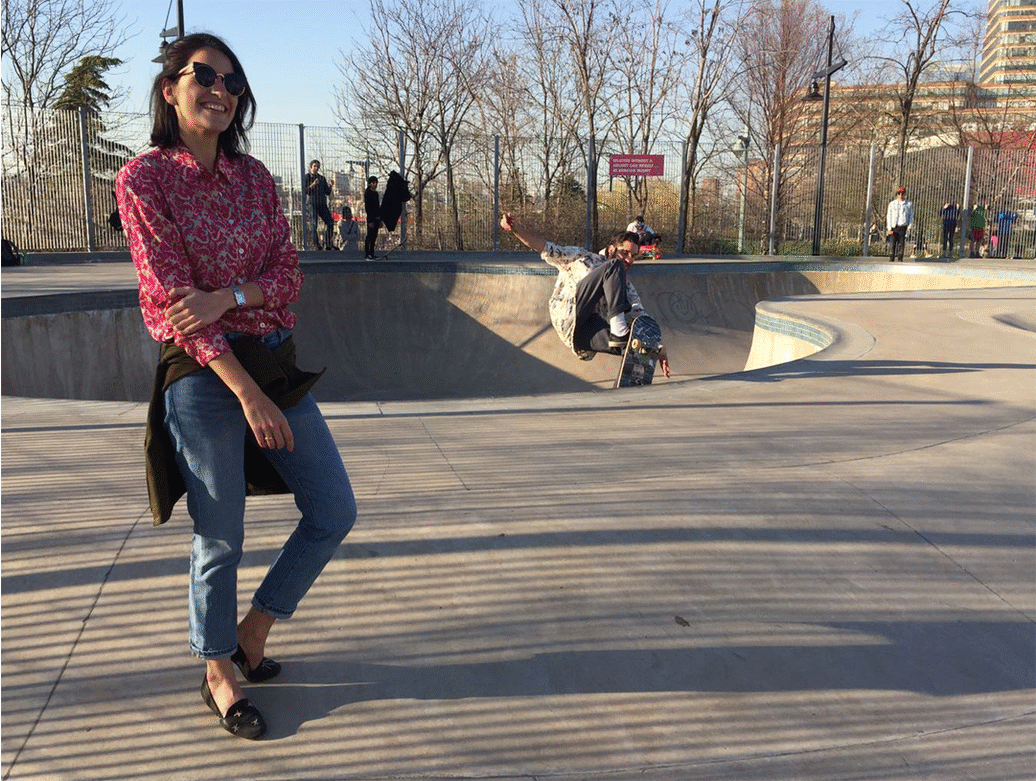 Images: Beatriz Lozano
Shirt – Bespoke | Trousers – Levis  | Handbag – Muestrarios | Shoes – Camper | Sunglasses – Lord Wilmore