In today's post, I am mixing two trends that are super hot this summer. Gingham and patches patterns! The gingham is everywhere and for this season designers have reinvented this pattern by mixing pieces made out of different colours or playing with the scale to different sizes. All these options including it classic version are perfect for the season. How about patches??? They are so 90's and cool! You can add them to any garment, jeans, jackets, shirts, backpack. It simply looks amazing.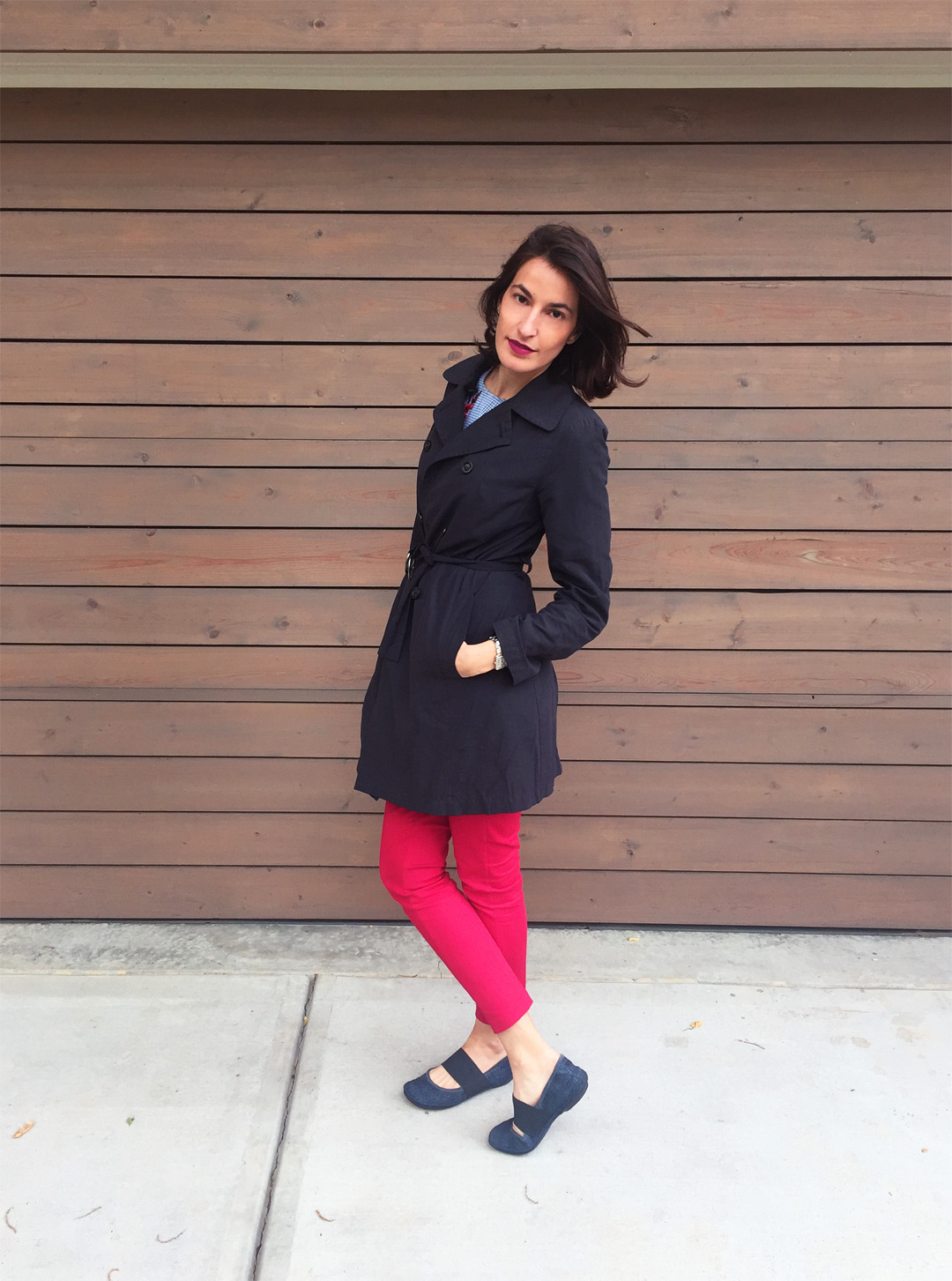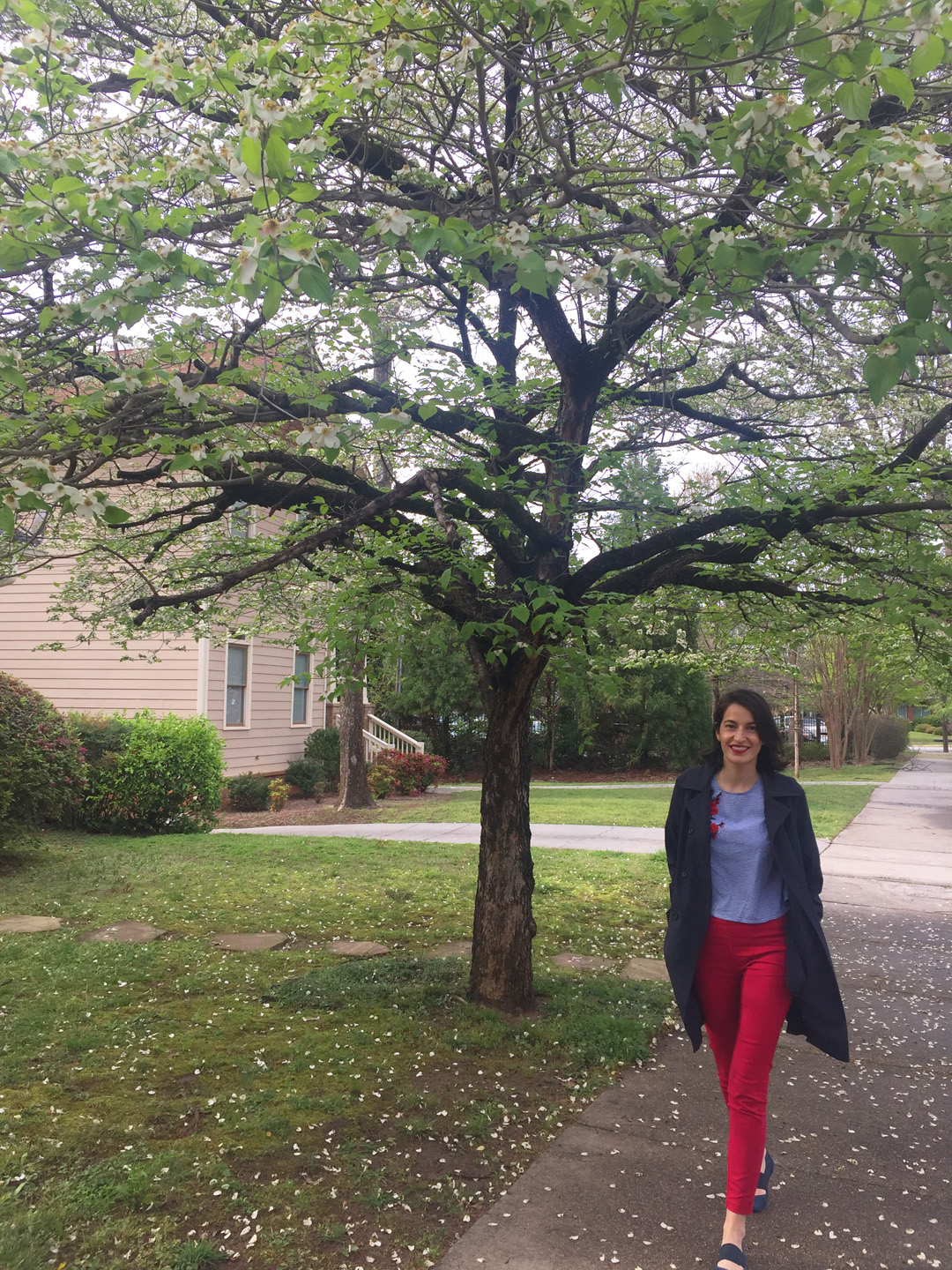 I am wearing a shirt from last summer season because gingham was already making its appearance last year. This shirt features a beautiful flower patch that adds a detail to the shirt which is already super feminine due to its silhouette shape. What I like the most is that the patch has been sewn in just a few places, which allows the flowers to move and create an incredible 3D effect. I hope this shirt can serve as inspiration for many DIY projects! I am a big fan of sewing patches because once you get tired of them, you can always remove them and that makes it a very versatile piece of garment! I am combining my shirt with a pair of red trousers featured before and I can't stop wearing them. I am giving them an extra mileage!

I took this pictures a couple of weeks ago and it was raining, so I combined the outfit with a trench coat that I have since I was in high school (that was over a decade ago)… Trench coats go back in fashion every few years and they are an investment piece. If you are planning on getting one, go for a classic style in beige or navy colours. You can also go for a stronger colour like red, which would be very flattering, but it is easier to get tired of it and a trench coat should last you for decades.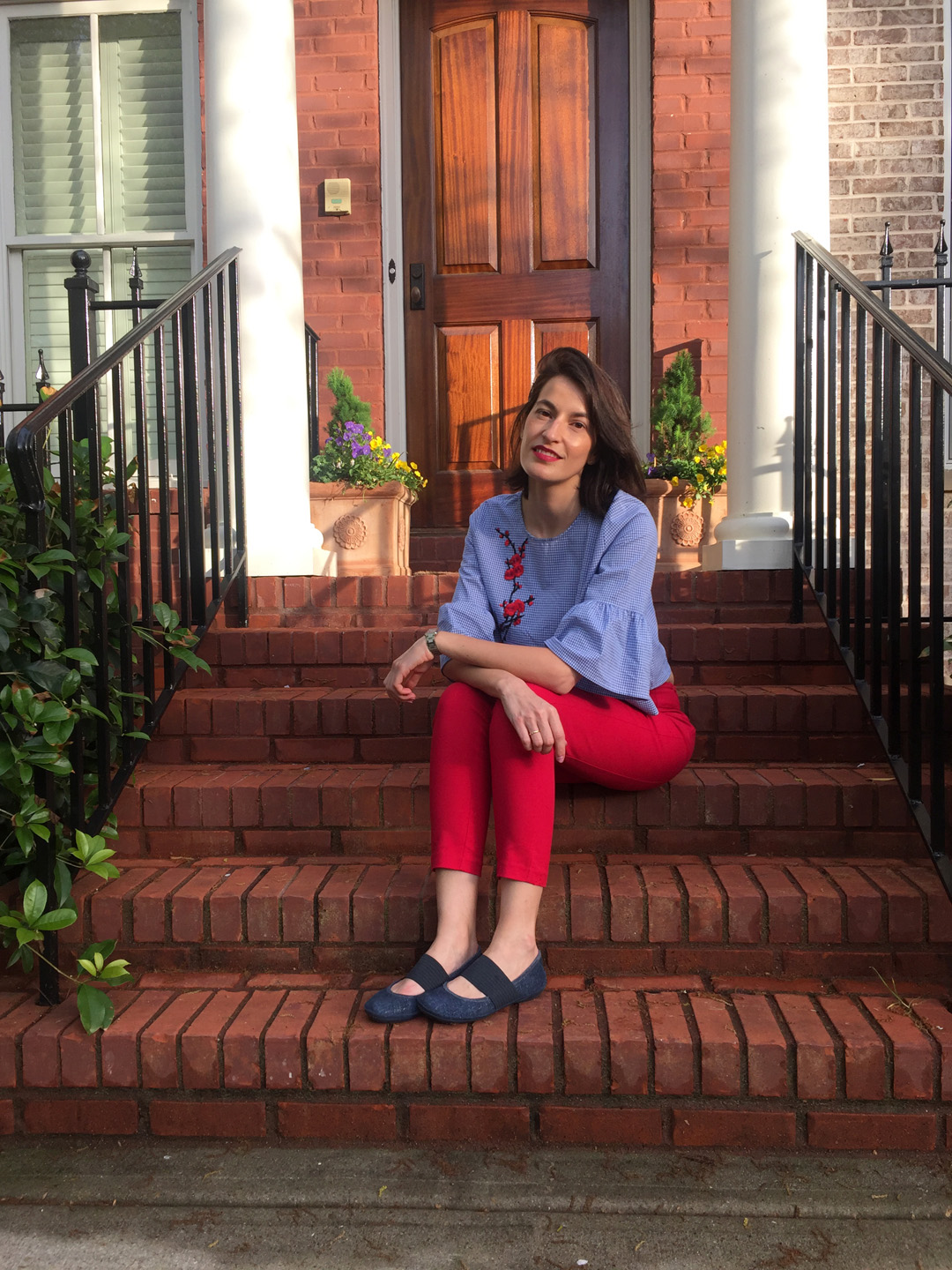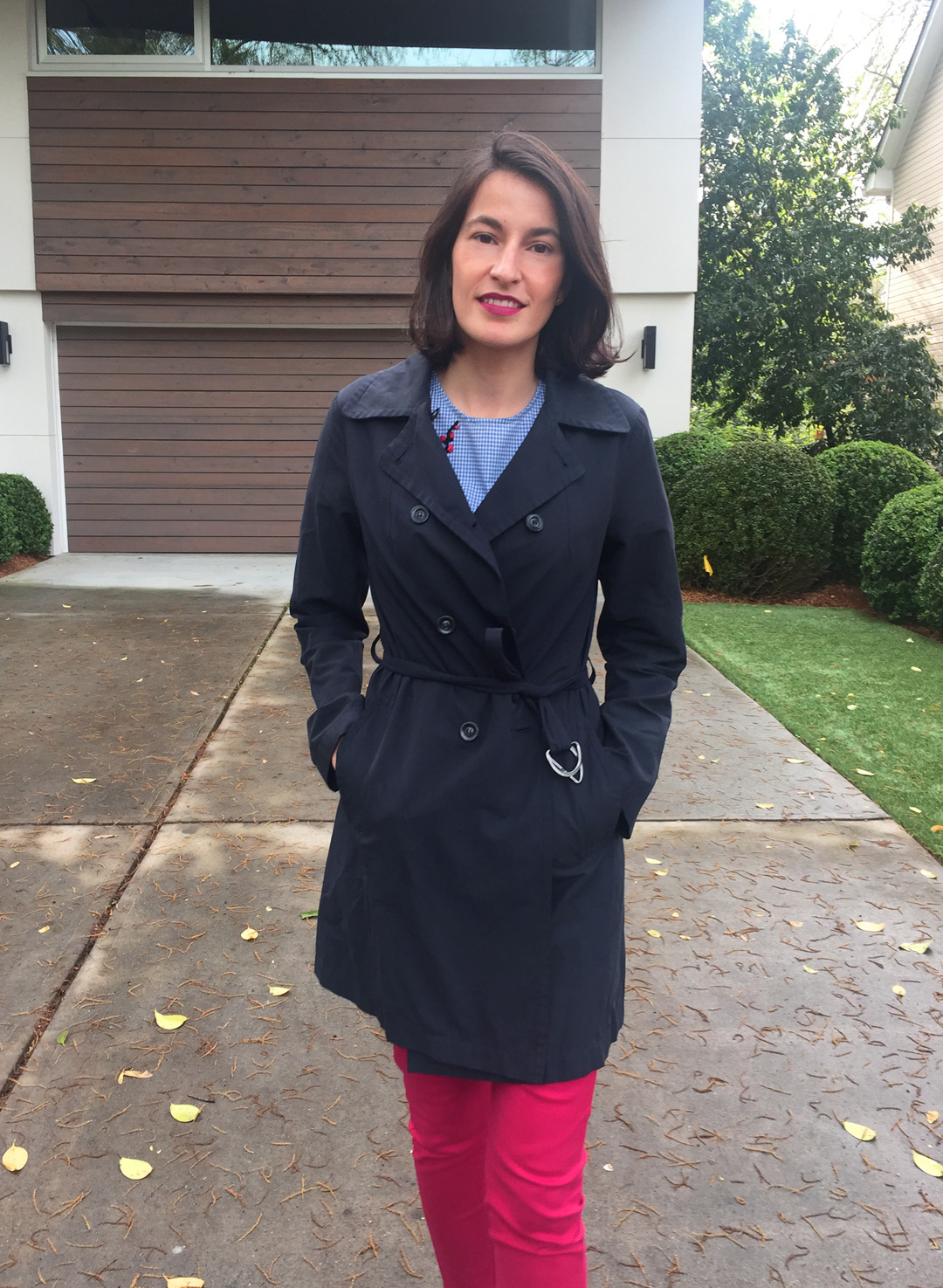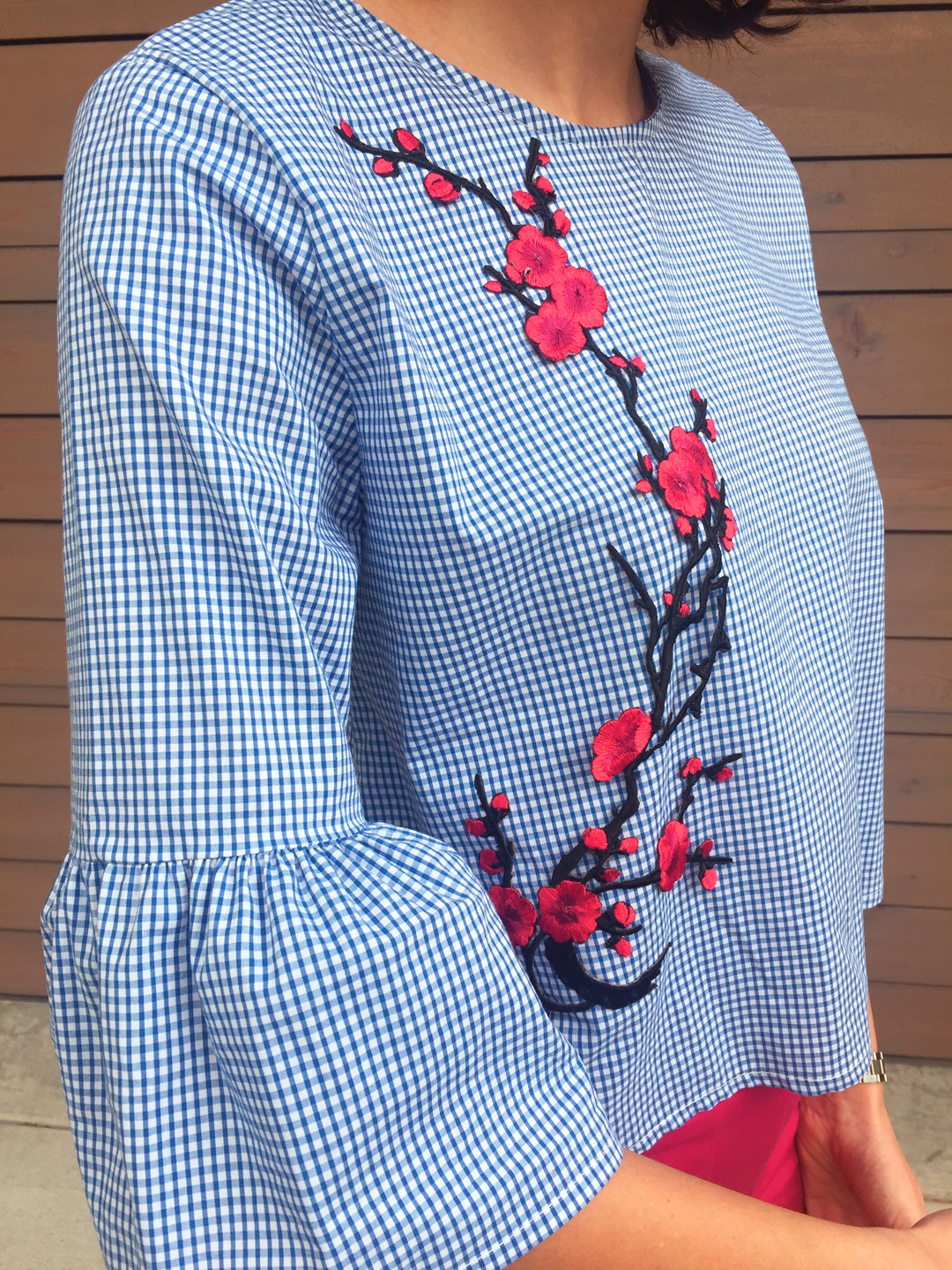 Do you have any gingham shirt that could be upcycled?
Images: Beatriz Lozano
Shirt – Muestrarios | Trousers – Muestrarios | Trench – Benetton vintage | Shoes – Camper