The Four Season Hotels of Atlanta has recently partnered with the talented Michael Patria as Executive Chef to reinvent their gastronomic offered. Sunday I went there to discover for myself what he has got lined up for his patrons. Trust me, you will not be disappointed! 
A friend and I went for brunch and we discover an exquisite, diverse and perfectly delivered brunch. The Four Seasons utilized their beautiful space to create an experience to indulge all your sense. Starting with a delightful pastry section that would make Parisian bakery's envious, leading onto a selection of fruits and delightful procurement of cheeses and cold cuts. Followed by a classic American breakfast and an omelette section. The friendly chef will prepare a bespoke omelette for you from the well-chosen variety of ingredients. My next stop brought me to a mouth-watering selection of warm meat and fish dishes. The final and most memorable part of the serving was the dessert table, where sweets are presented with so much delicacy and creativity that I felt transported to Lewis Carroll's Alice in Wonderland. The Mad Hatter and White Rabbit had probably dined before you!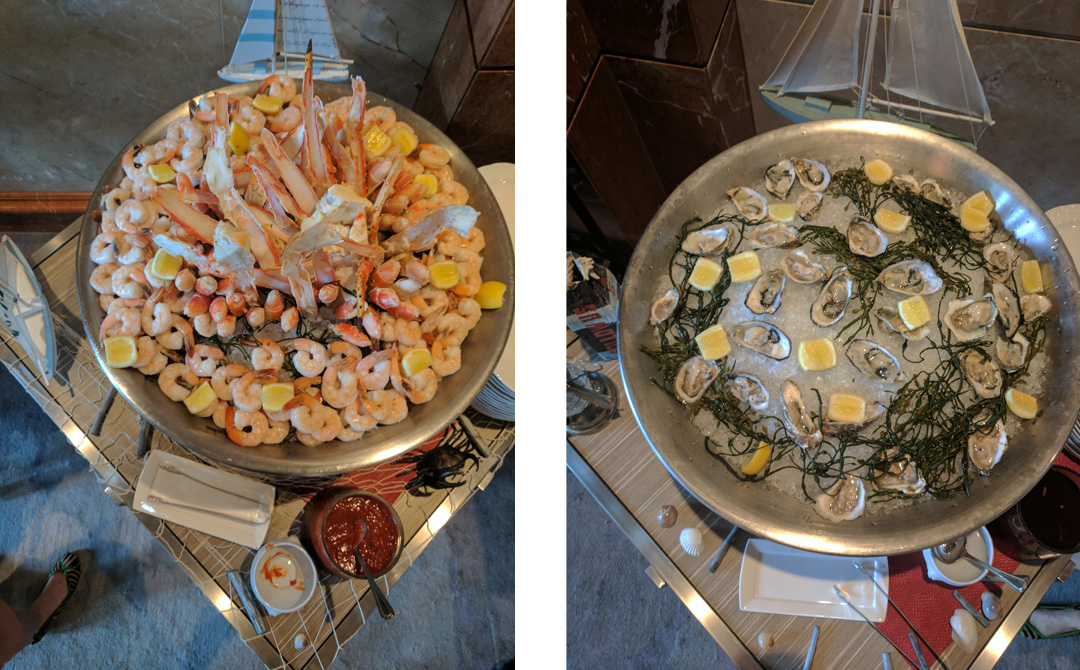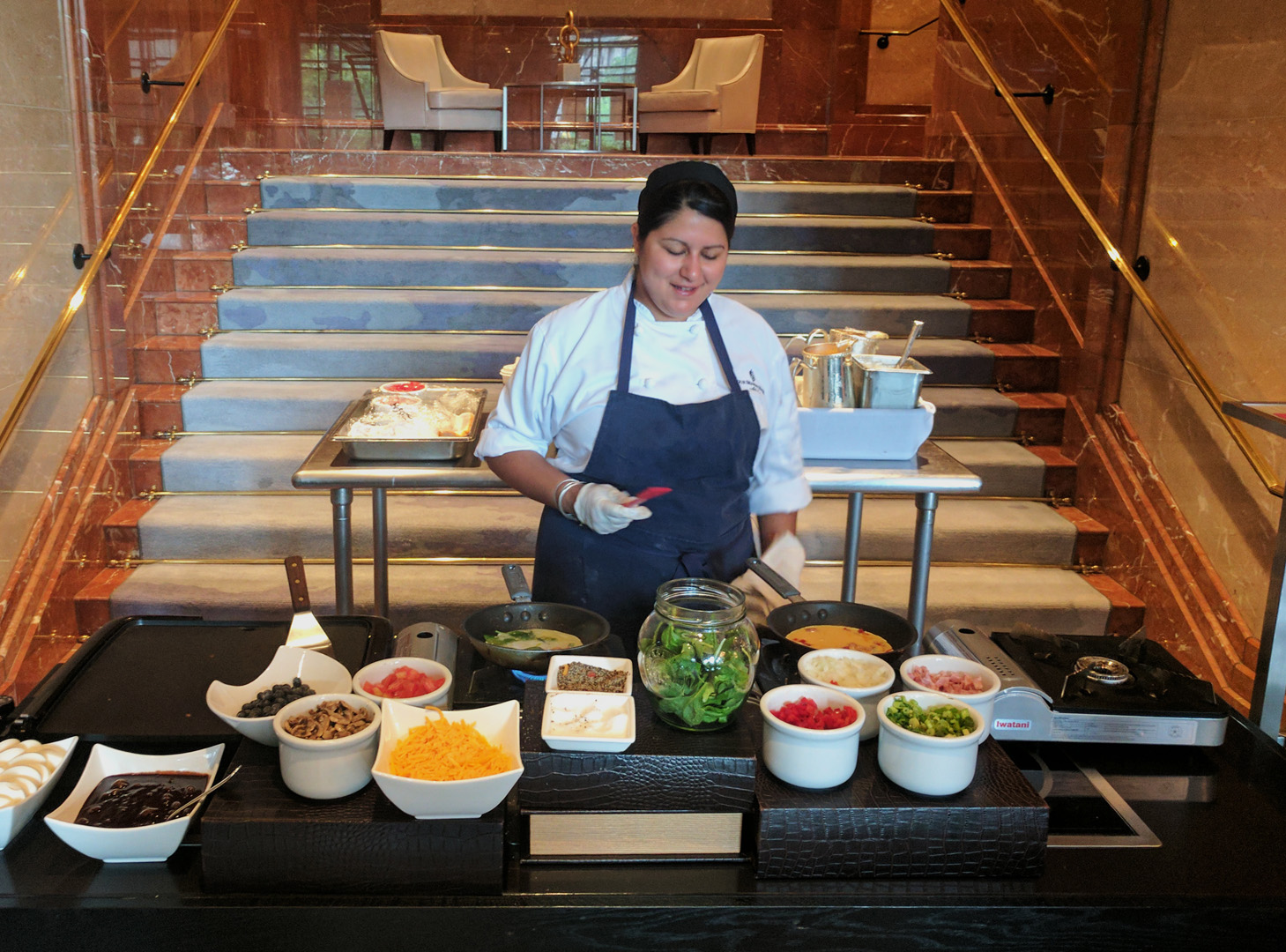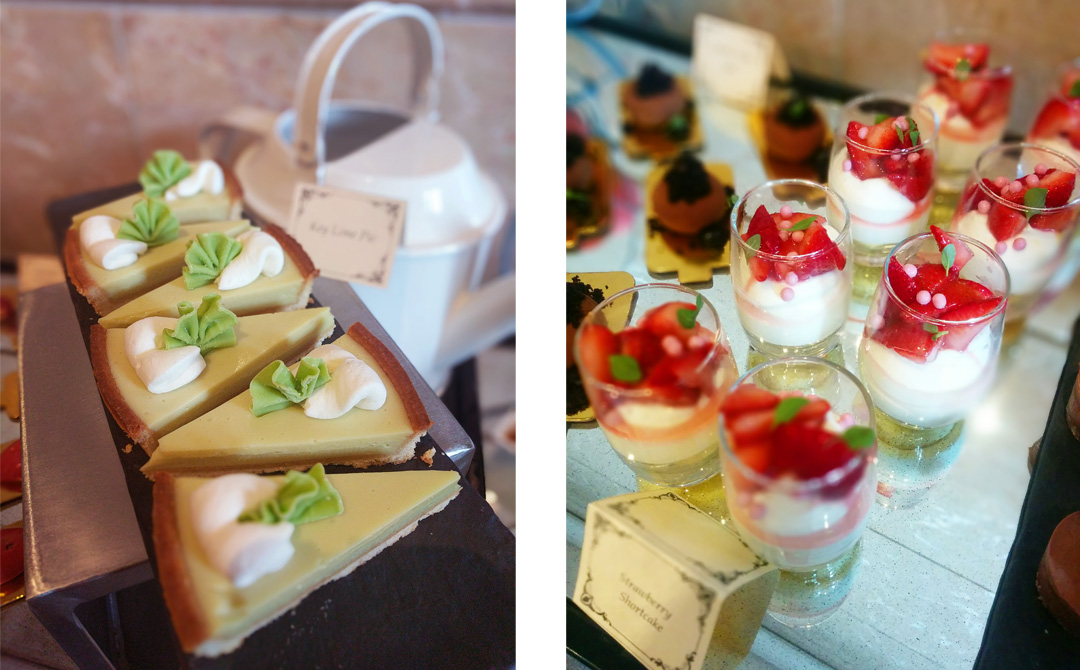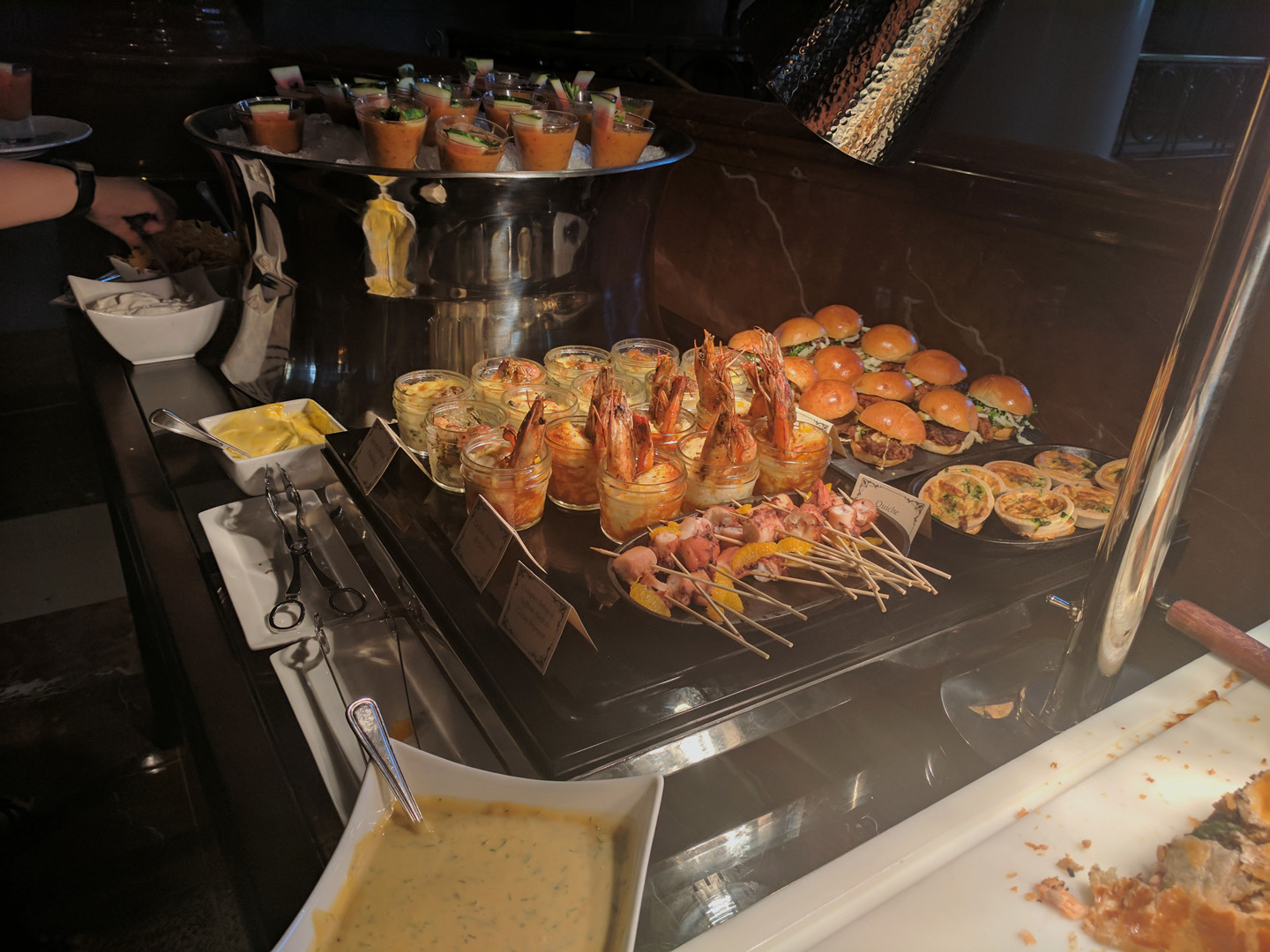 The best part of the experience is not what you see, but the process behind it. Four Seasons and Chef Michael Patria are moving to a more sustainable and slow food supply chain. Focusing on being a zero kilometre dish to the customer by working with a great portfolio of local suppliers that grown organic and non-GMO organic foods. Their ingredients include unexpected products such as Georgian olive oil and local grass-fed beef from local farms that do not sacrifice more than 10 animals a week.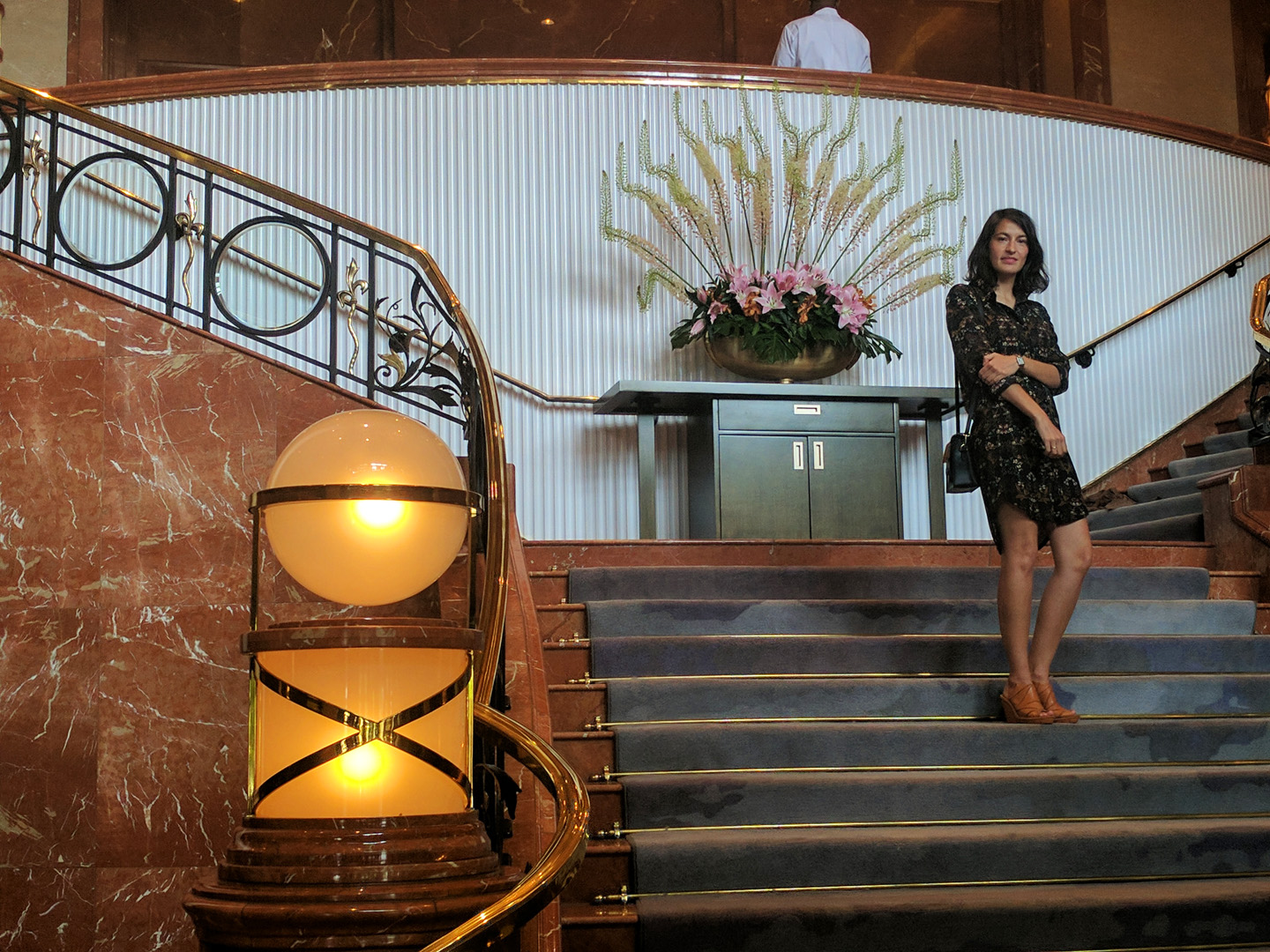 If this green and sustainable future wasn't enough, they have created their own urban rooftop farm. Chef Patria was kindly enough to show us the space and we discover an urban paradise with views over Midtown Atlanta. Where they are growing different varieties of plants from lettuce to rosemary including delicious eatable flowers! Other aromatic plants, such as lavender were being used for the hotel's spa treatments… Just went I was thinking it cannot get any better, they pointed out two rooftop beehives producing the freshest honey in town!!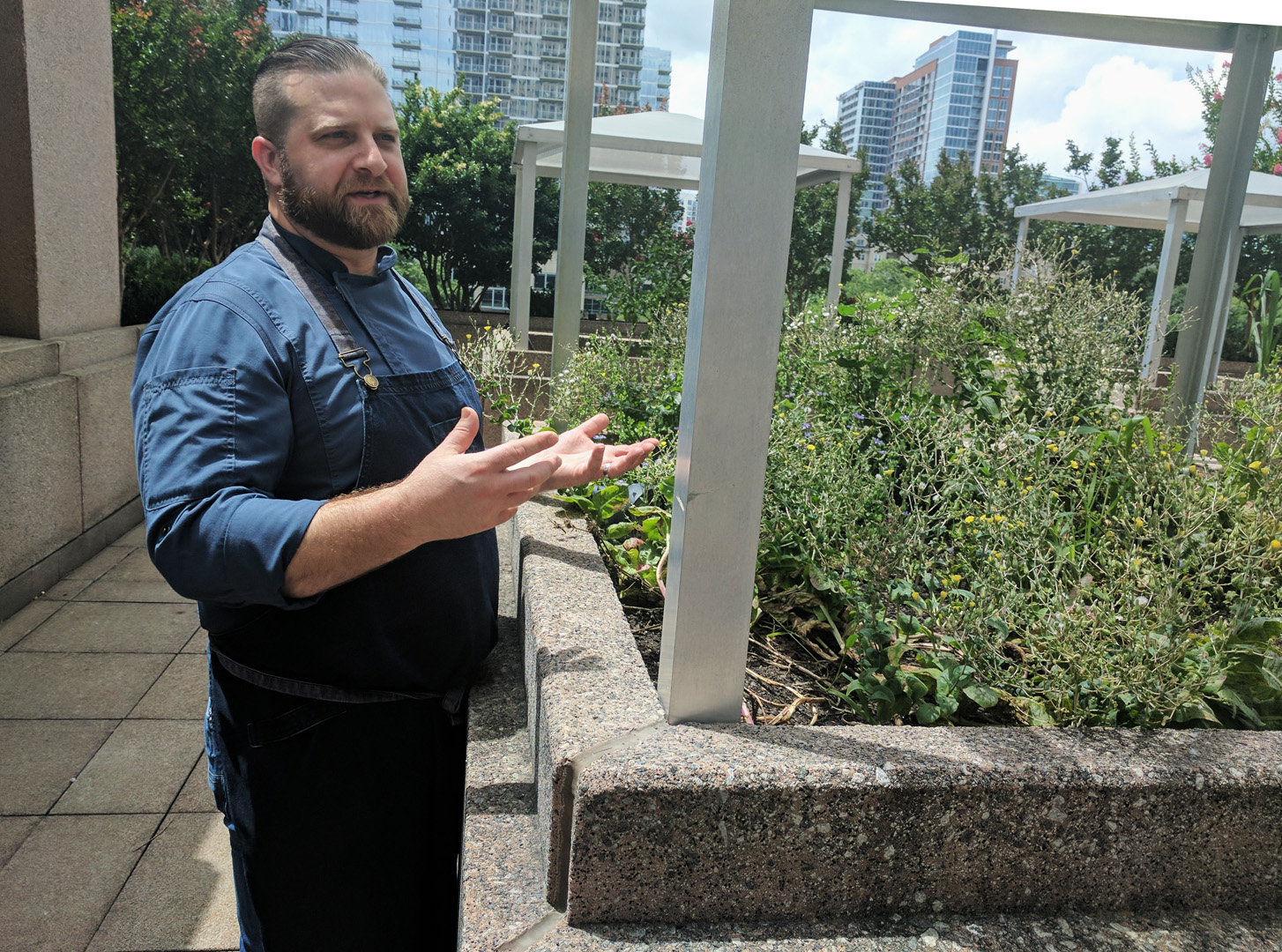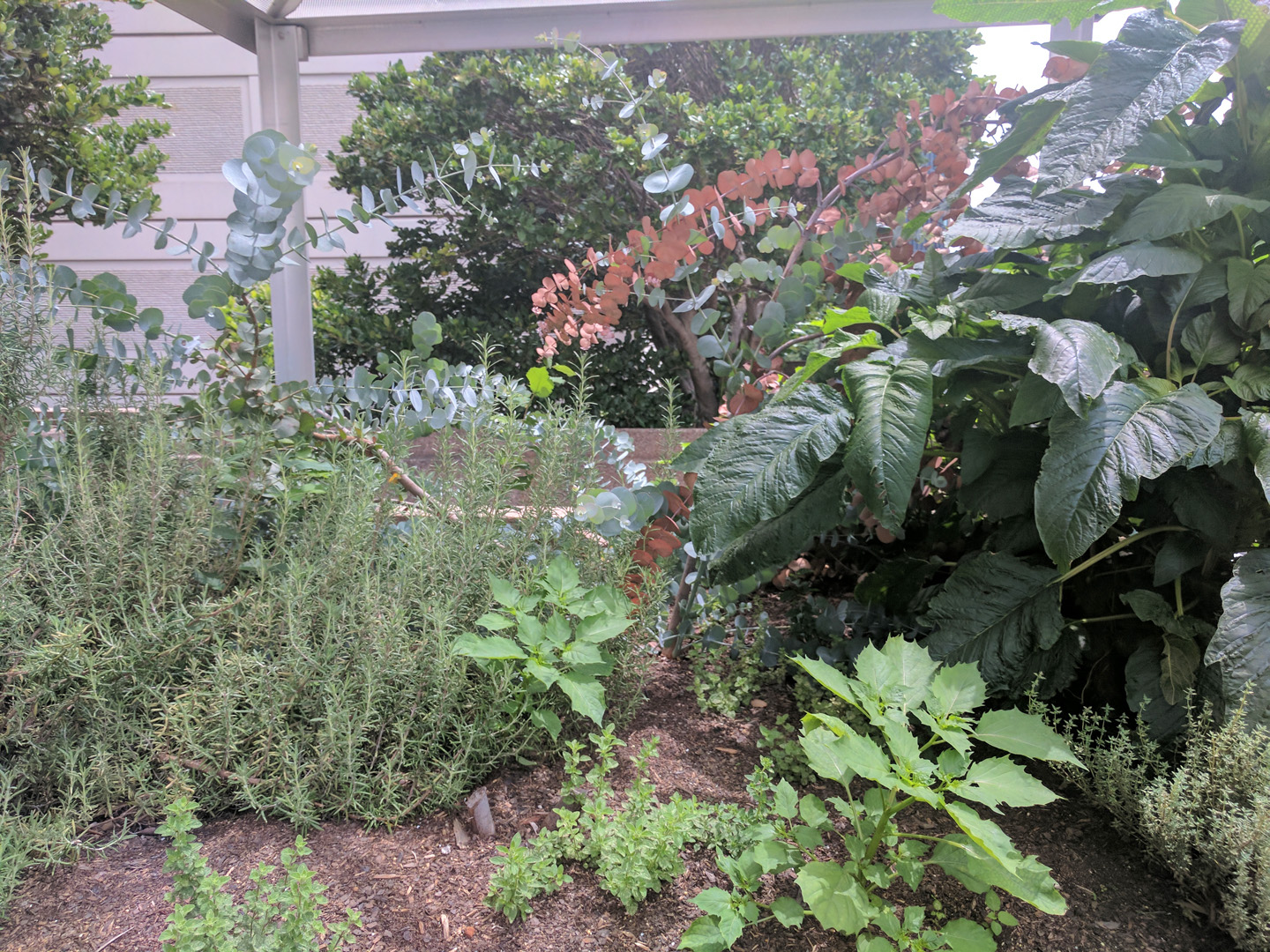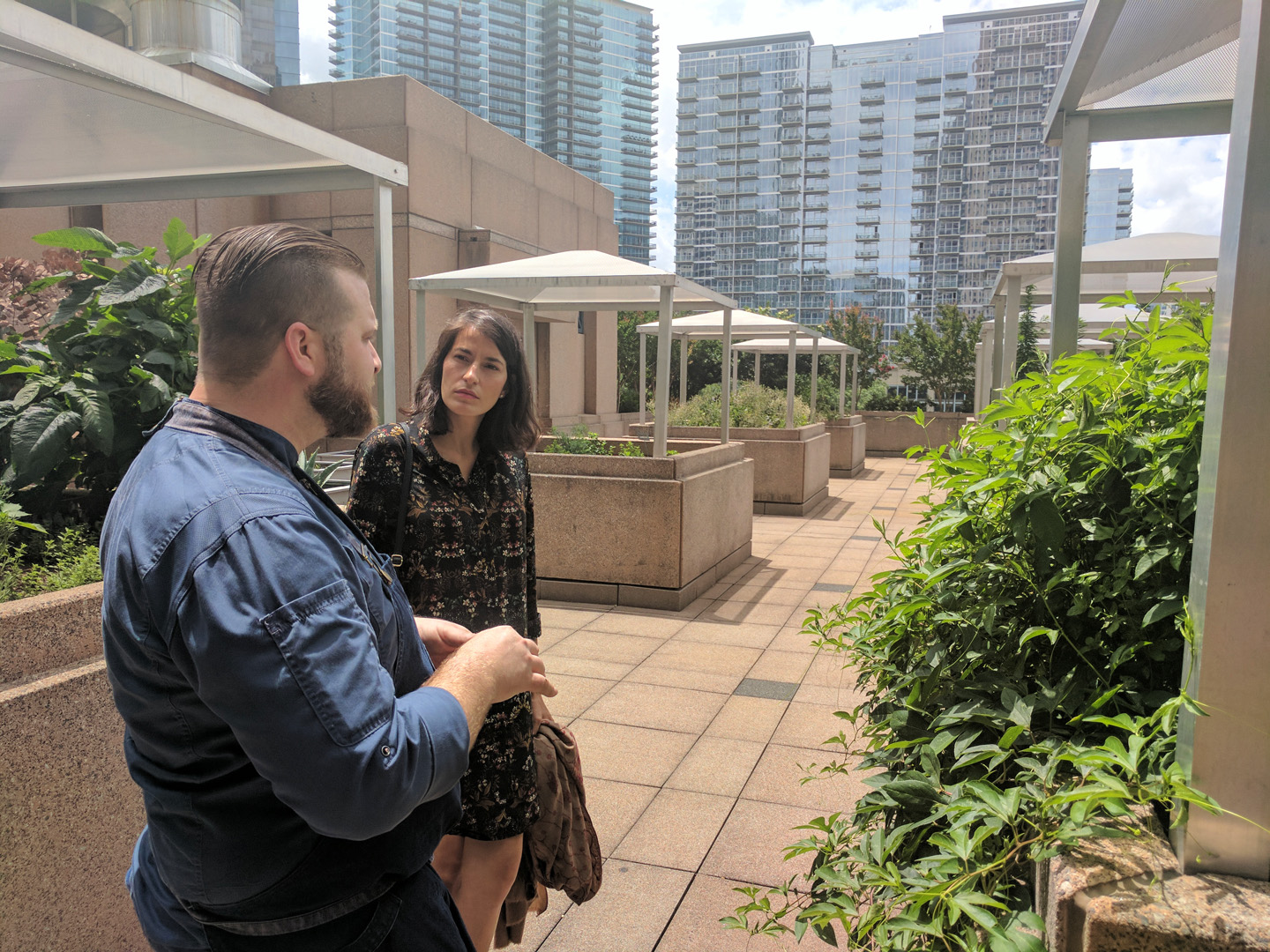 I love how the Four Seasons Atlanta is leading by example and showing that moving toward slow living is possible! What makes for a special brunch for you?