I attended a wedding this weekend. This is my first formal social gathering since starting this ethical journey and finding a sustainable outfit for this type of occasion can be challenging. So I have decided to use this challenge to showcase an ethical party outfit that I hope you will love as much as I do!

The lavish skirt is part of a vintage 50's formal dress. During world war II there were many restrictions on materials and as a result, fashion became very simple and practical, but after the war Dior created the new look, a completely opposite to the style of the previous decade. This look accentuated the feminine silhouette by highlighted the hour glass curves, drawing in on the waist before flowing out into a full bodied skirt. The layering of fabric onto the skirt was a way to break with the war and postwar restrictions and this style become very popular in the US as a symbol of a prosperity and glamour. Through the many layers of tulle and delicate lace embellishment, this dress I am featuring is a classic of this historical period. Buying vintage is a great way to create unique and exquisite outfits without harming the planet.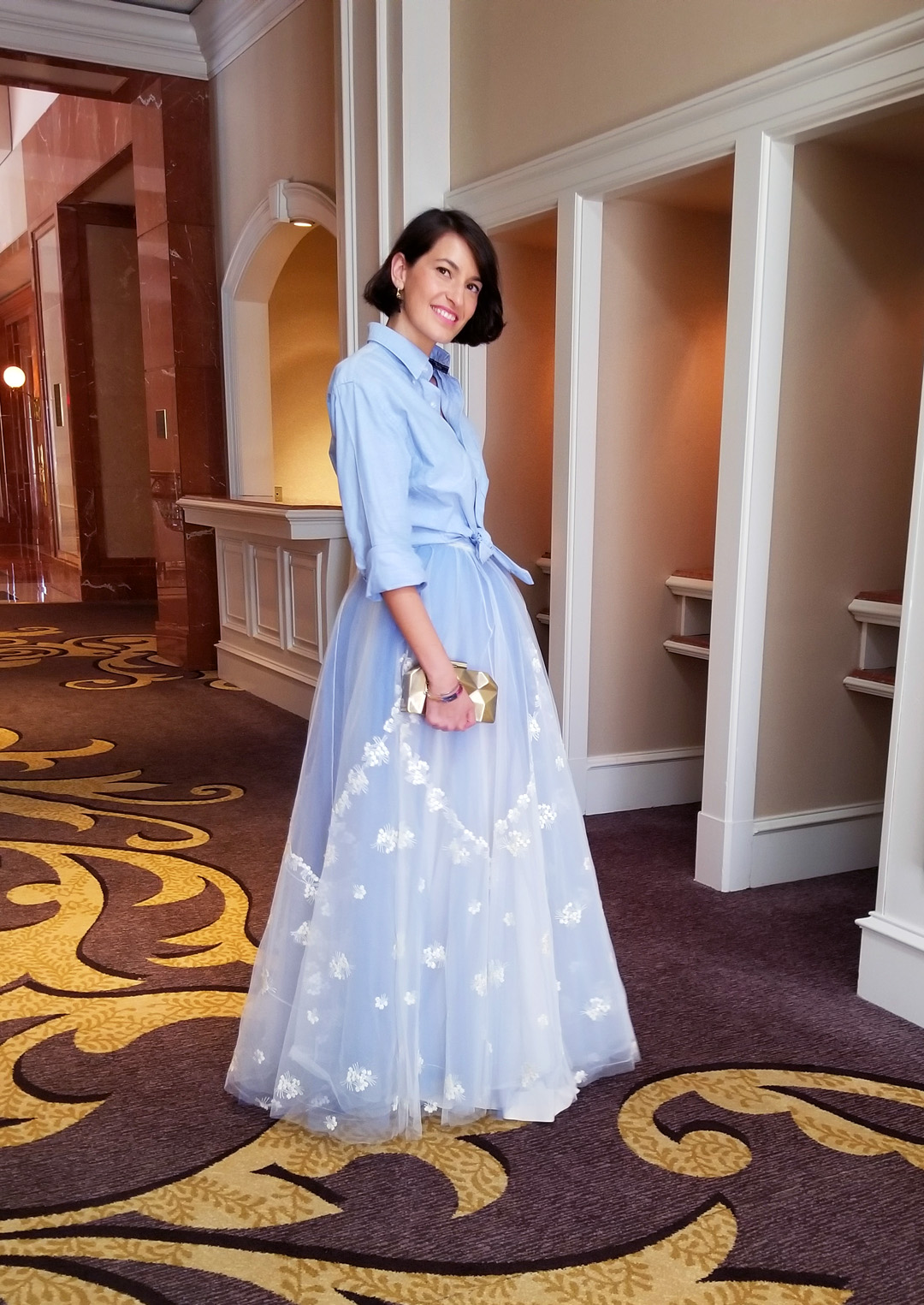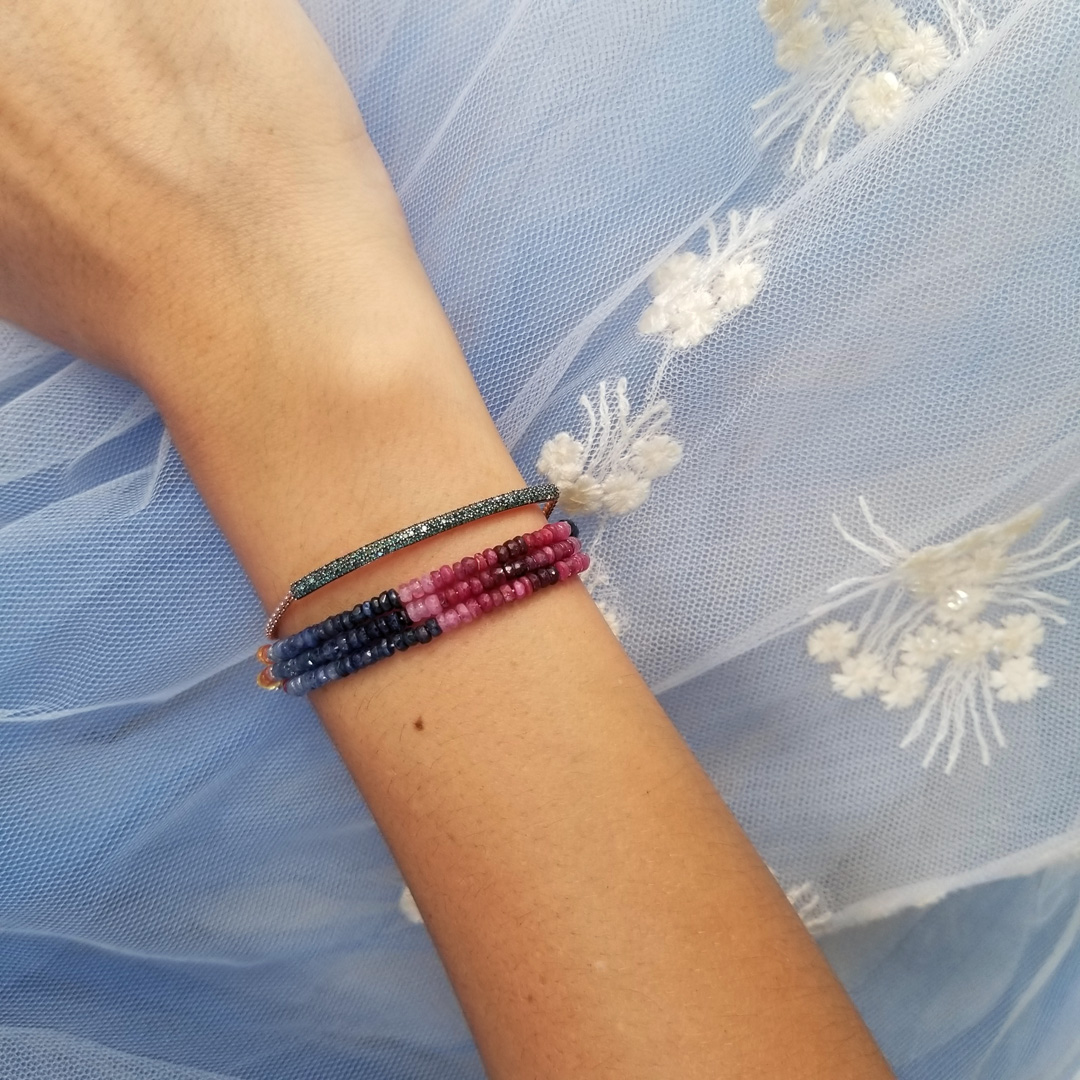 I purchased this extraordinary dress a few months ago at a local estate sale. The top part of the dress is strapless with beautiful and delicate embroidery, embellished with sequins. I found it a little bit too feminine for my liking, so I gave it a more modern look by wearing one of my husband's shirts. I do like masculine shirts and instead of buying them, I borrow from my husband's wardrobe, that way I reduce my clothing consumption. I finished this Cinderella outfit with a pair of vintage earrings from my great-grandmother that was past them down to me a year ago and I only wear them for special occasions! If you were Cinderella going to the ball, which of your vintage pieces would you wear?
Skirt – Vintage | Shirt – Viyella | Clutch – Muestrarios | Earrings – My great-grandmother's | Watch – Cartier  | Bracelet – Monica Vinader | Bracelet – Bespoke