I have been AWOL this past week, but I haven't forgotten about you! Today, I want to share with you the coolest news ever! But let me start from the beginning.
I am not the most sportiest of girls and I have only ridden a bike a handful of times in my life and most of those occasions ended in disaster! I would rather tell people that I don't know how to ride a bike than having to explain my traumatic experiences. So yes, you can imagine people's reaction when I mentioned I don't know how to ride a bike. My husband enjoys cycling and often encourages me to give it another go. I said I would if I had a three wheels bike (also known as tricycle) or a tandem. So we went and bought a vintage TANDEM!!!!!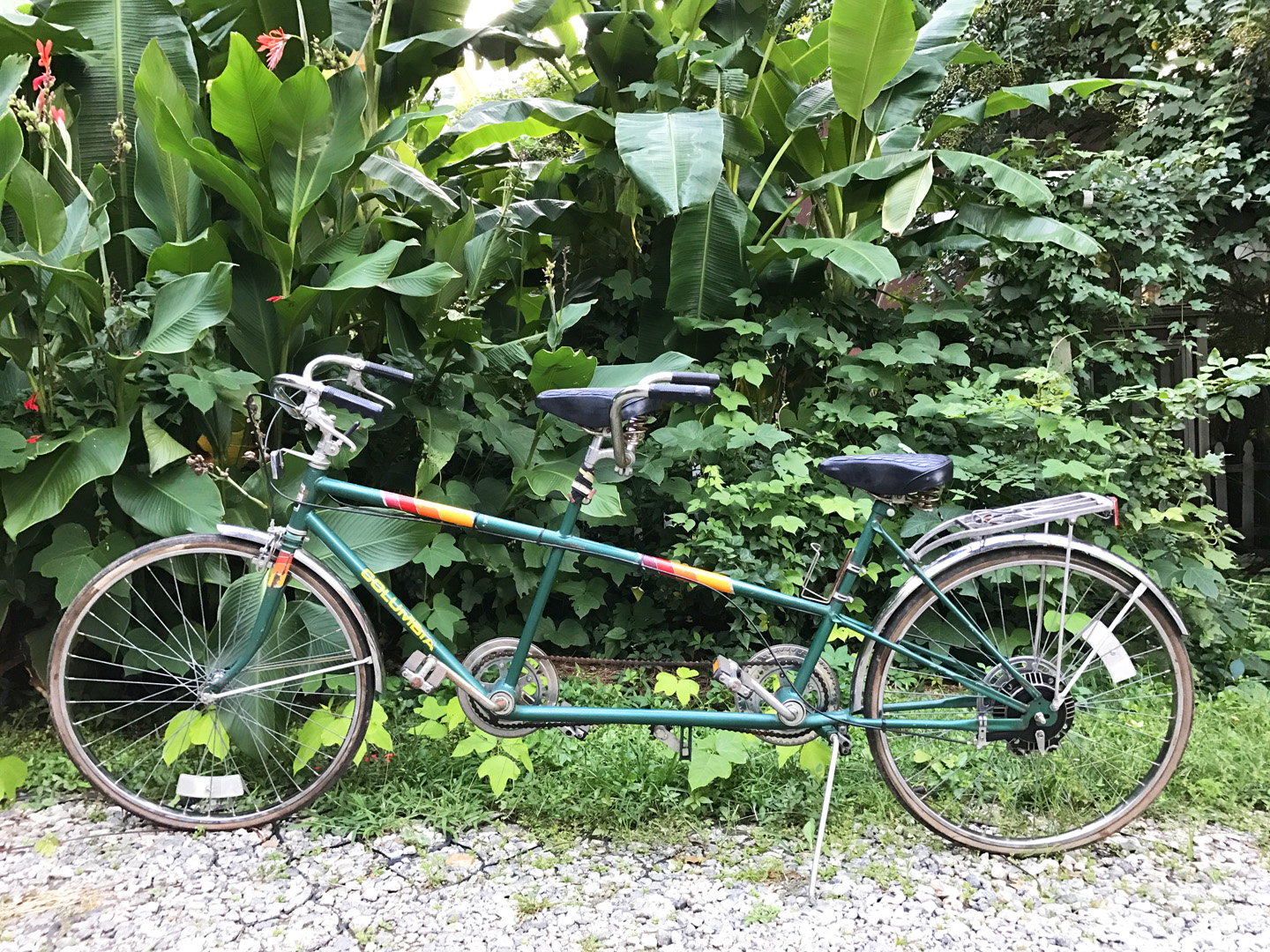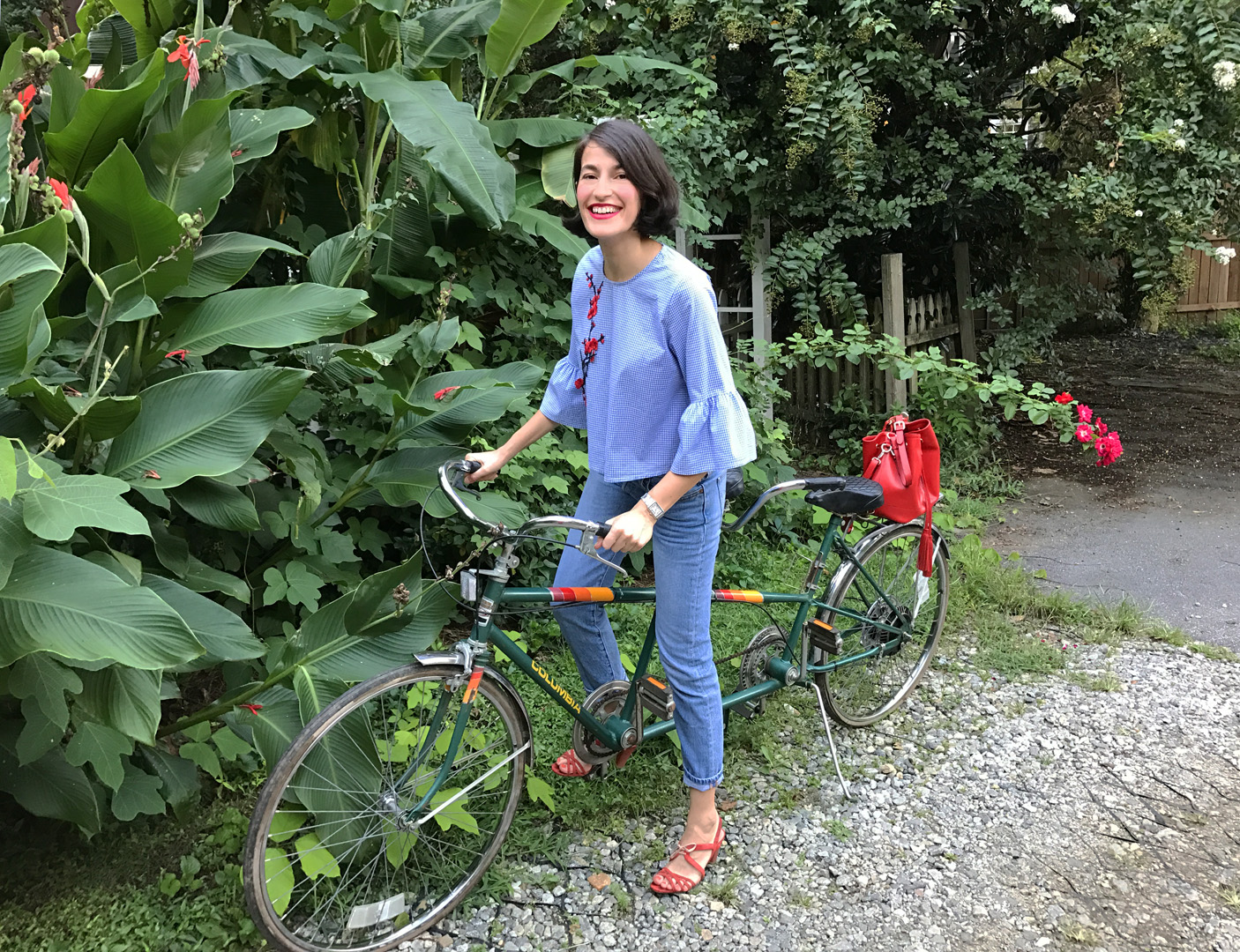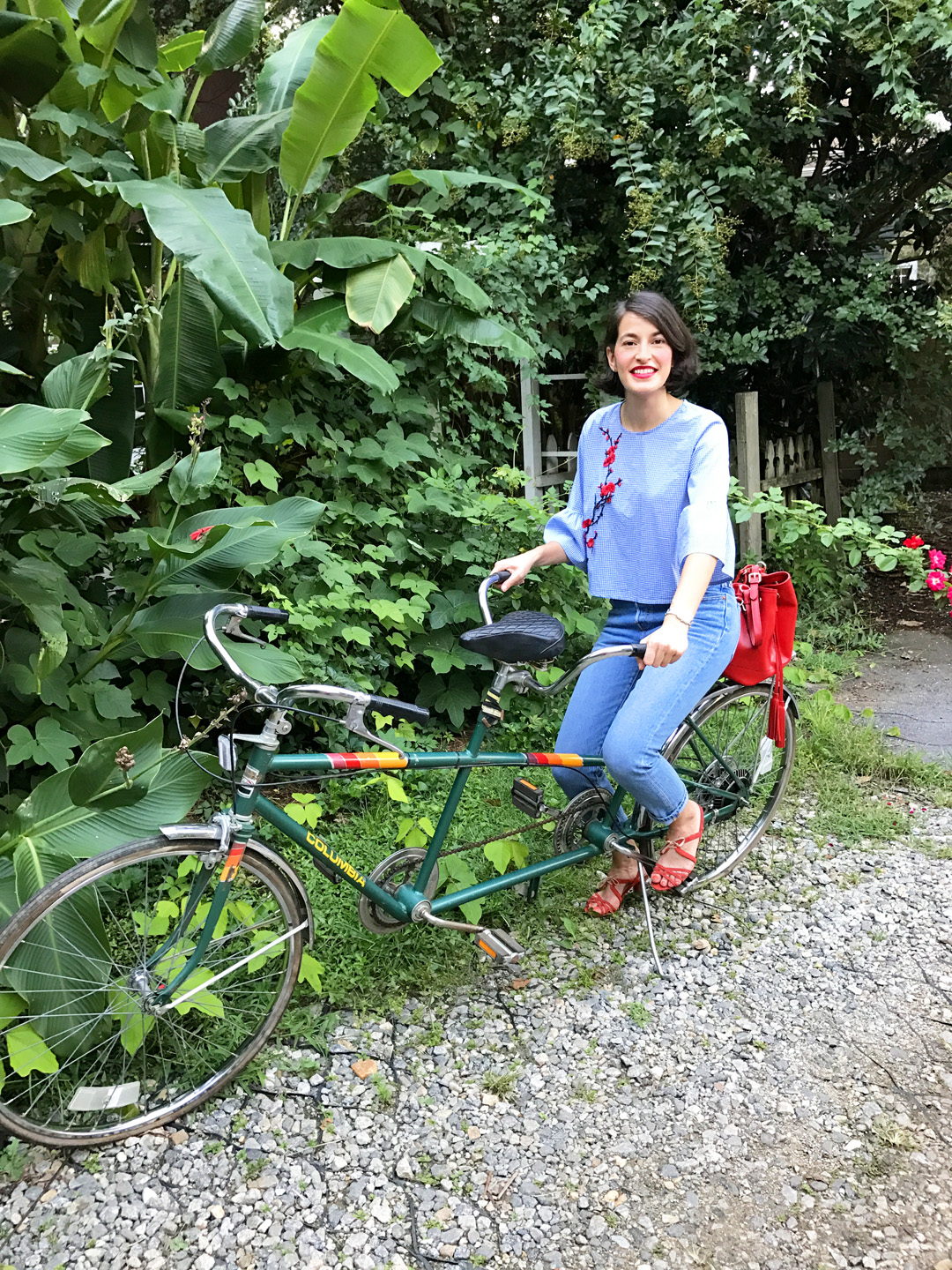 I cannot be any happier, I am so excited to share the news with you guys. It is a retro American 80's tandem that comes with super cool vintage graphics and leather saddles! It requires some TLC to restore it to its former glory and then you will see us riding it very soon!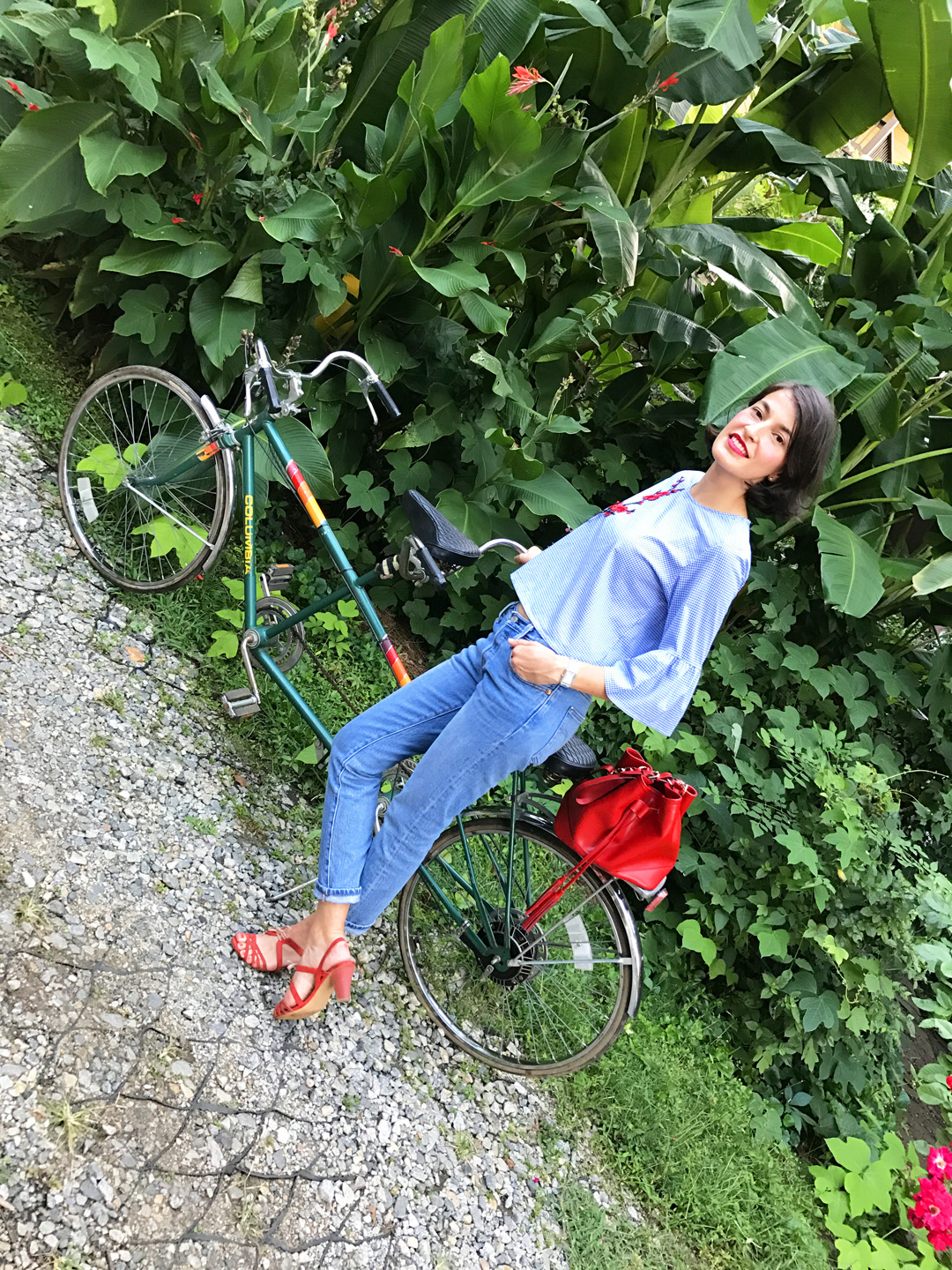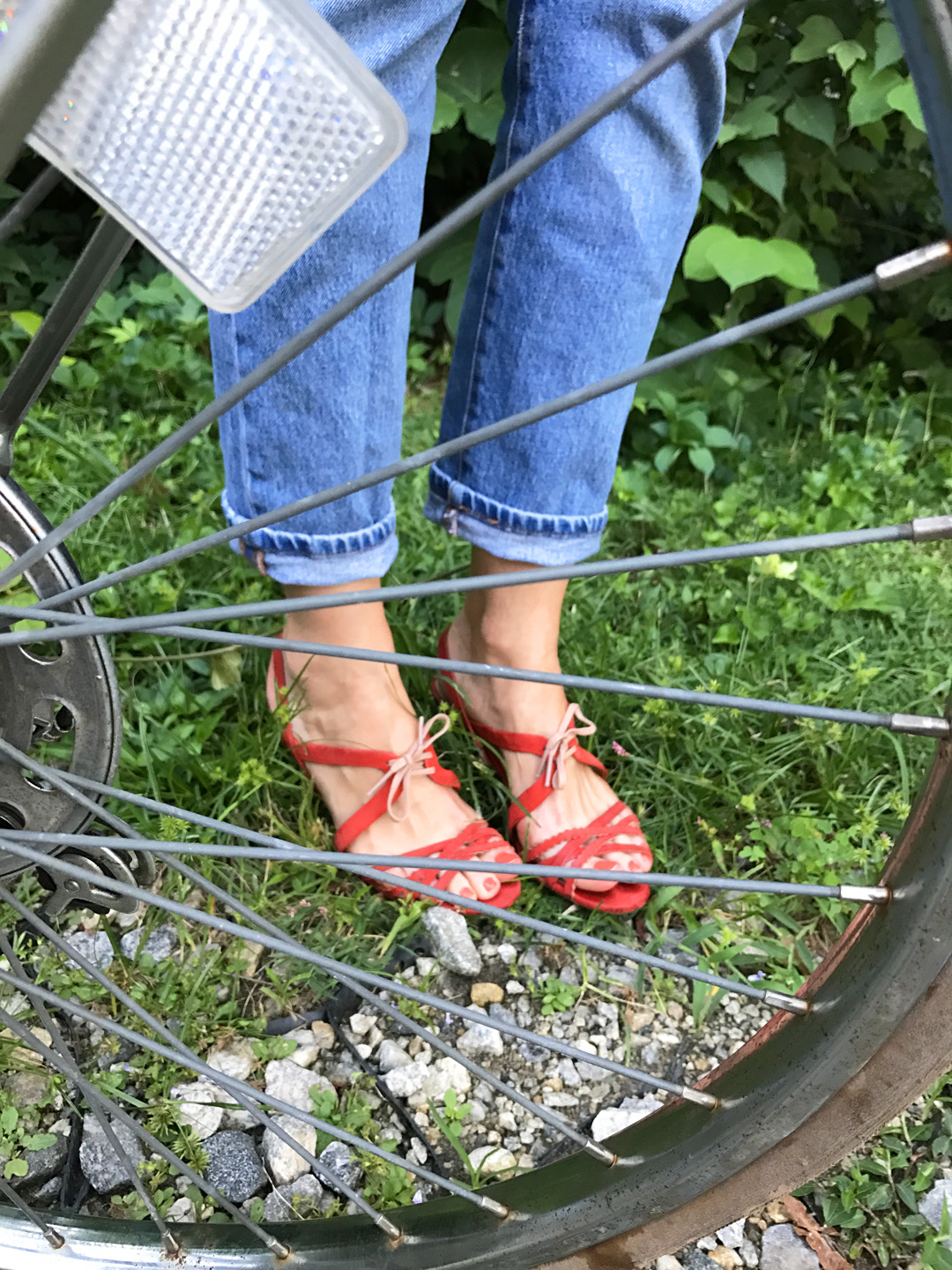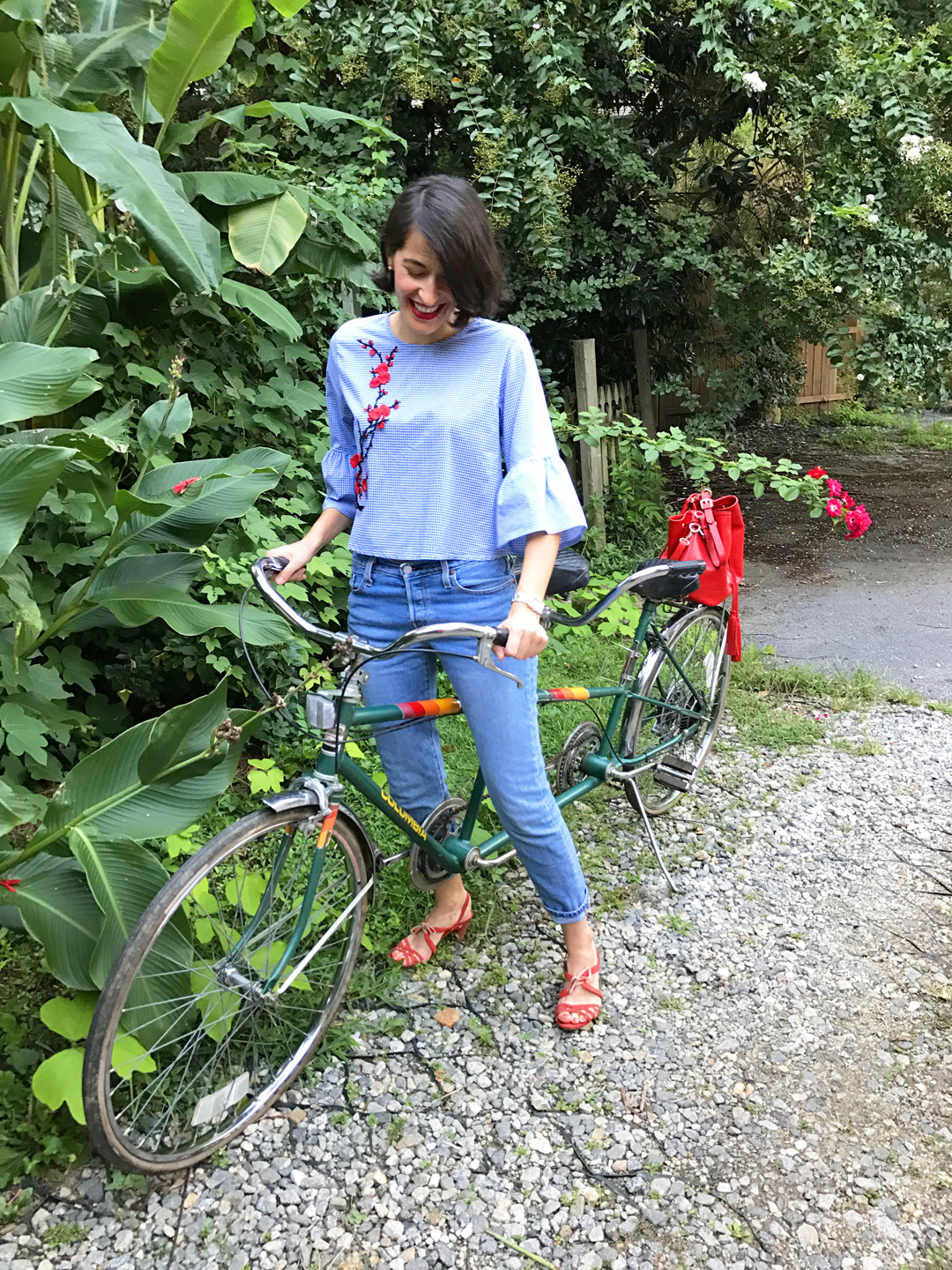 Shirt – Muestrarios | Jeans – Levi's | Sandals – Camper | Handbag – Muestrarios