I am sure that at this point you are all pretty aware of how much I love swapping parties! They have all the ingredients needed, you get "new" clothes while being environmental and social… But the downside of it is that your options are limited to the style and size of your friends or friends of friends! But Nicole and Edward Robertson, a couple in life and business, decided to launch the Swap Society. An LA-based website where you can swap your clothes with people from all around the country!!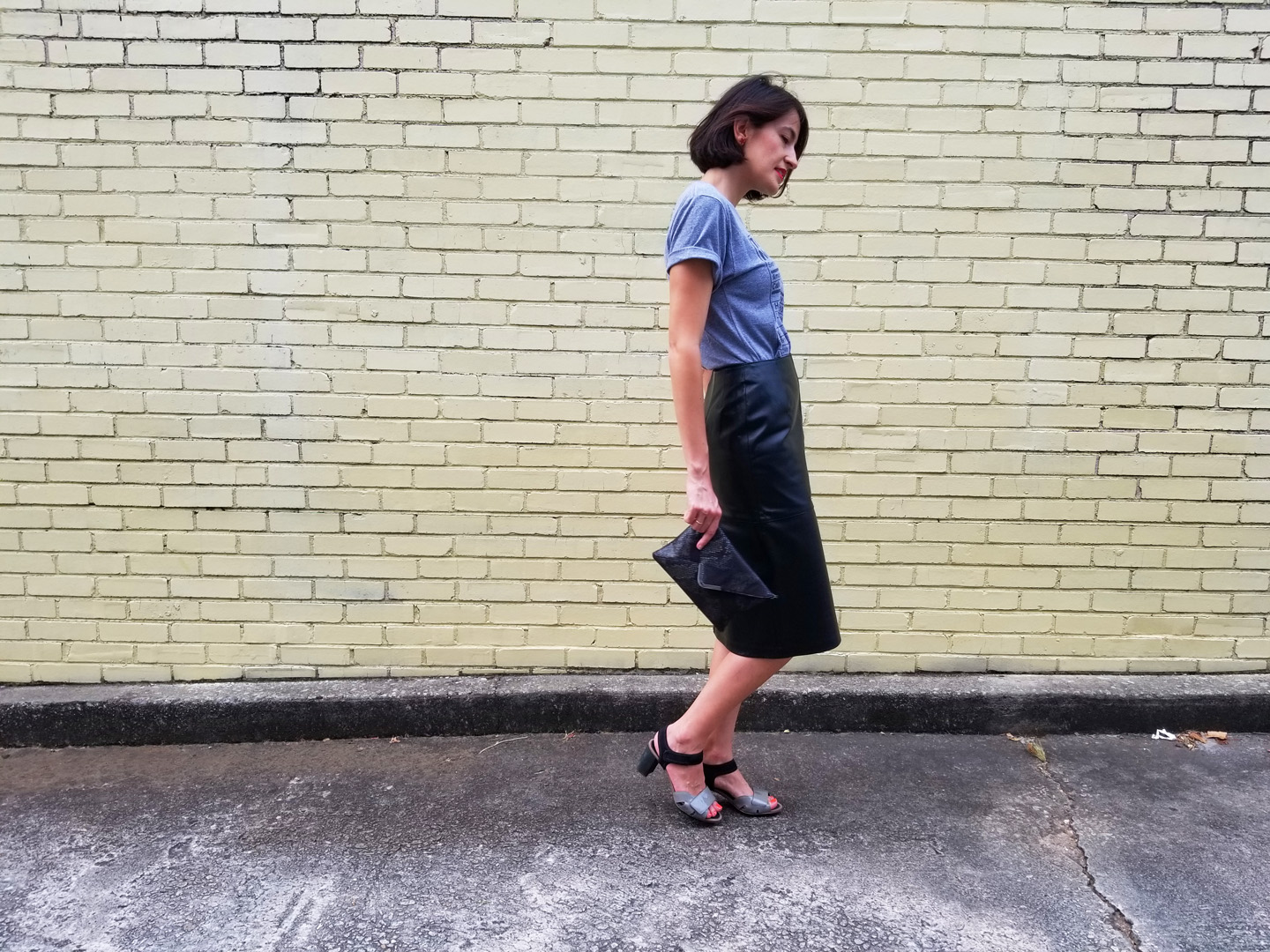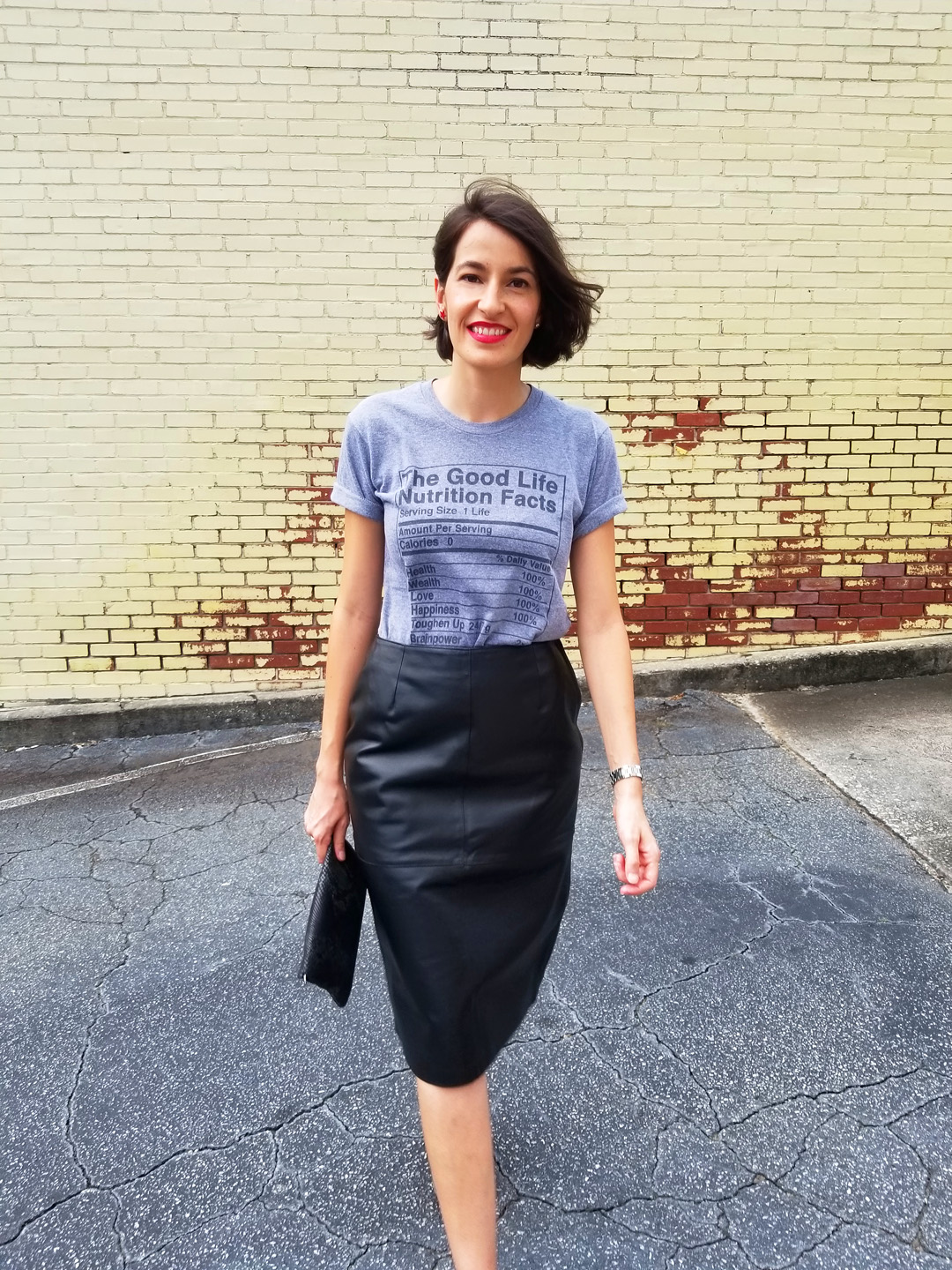 This is how it works, you sign up for a membership (they offer three different payment programs, from $12 to $19 a month) and you will received a welcome kit. The welcome kit includes a pre-paid bag for you to send the clothes that you don't used any more and are in good condition, they accept women and kids clothes. You will then received points for each garment you have sent, based on the style and quality of the product. Lastly, you can use your point to buy from their website + a small handling fee per garment.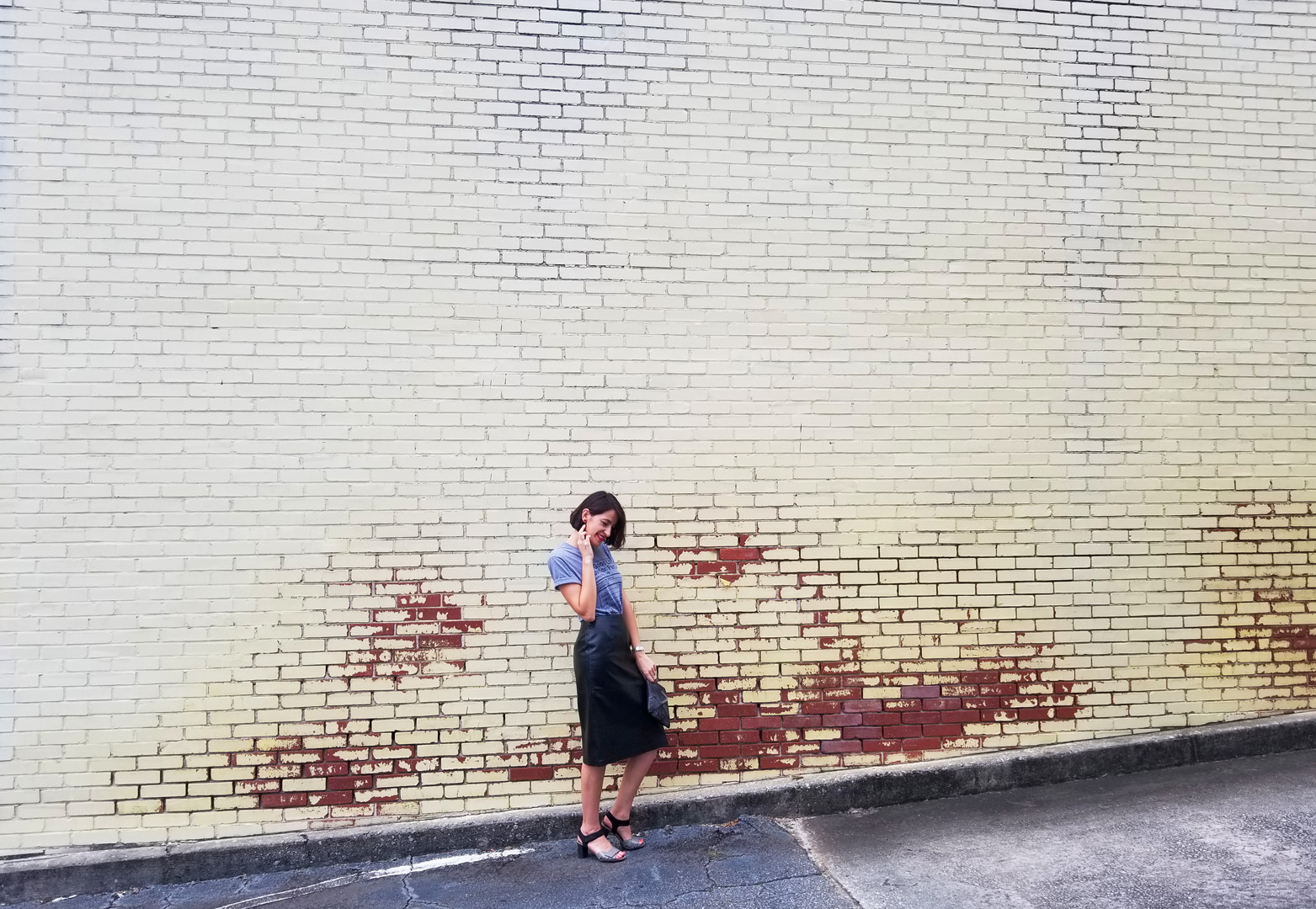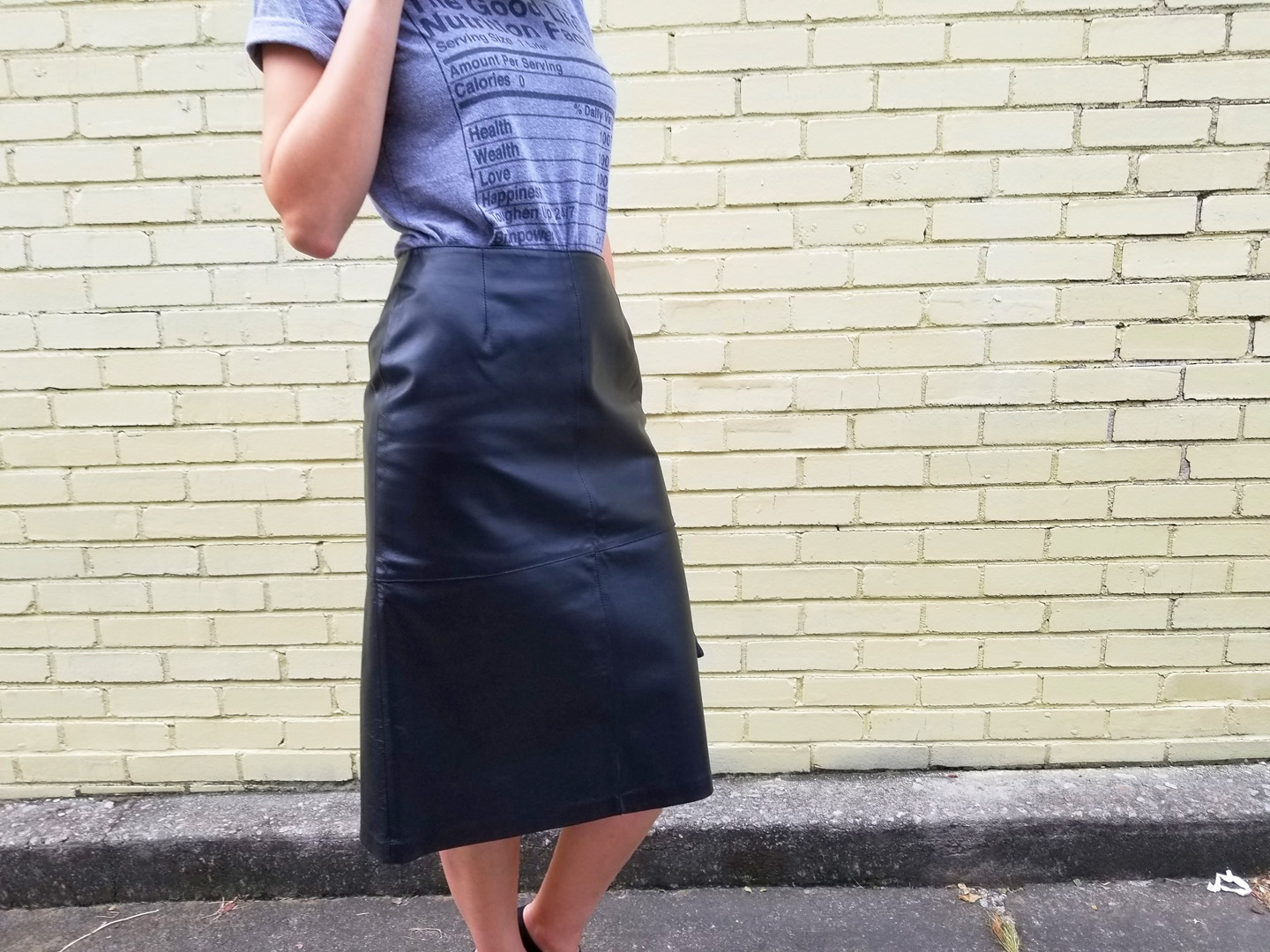 I received this beautiful leather skirt, it was brand new with the original tags, I guess someone got it and changed their mind. Now I have the opportunity to own a leather skirt, which I have been looking to have for a while, that it has been pre-loved, but not pre-worn! I quite enjoy going through their website, I find it user friendly and it has a large array of sorting filters to help you locate your size, color, typology or the condition of the garment. The Swap Society is taking swapping parties to the next level and I am sure they will be a big success!
T-shirt – The Good Life | Skirt – Swap Society | Sandals – Camper | Clutch – Muestrarios