At the beginning of the week I shared with you my experience on Machu Picchu, but that wasn't all I did in Peru. Peru is a country with an extreme landscape, which includes the Andes mountains and the Amazon forest. This makes me think that the Peruvian people dress in such a colorful way to compensate for such hard living conditions. Whatever the reason might be, the colorful fabrics make walking through the local markets and shops candy for the eyes!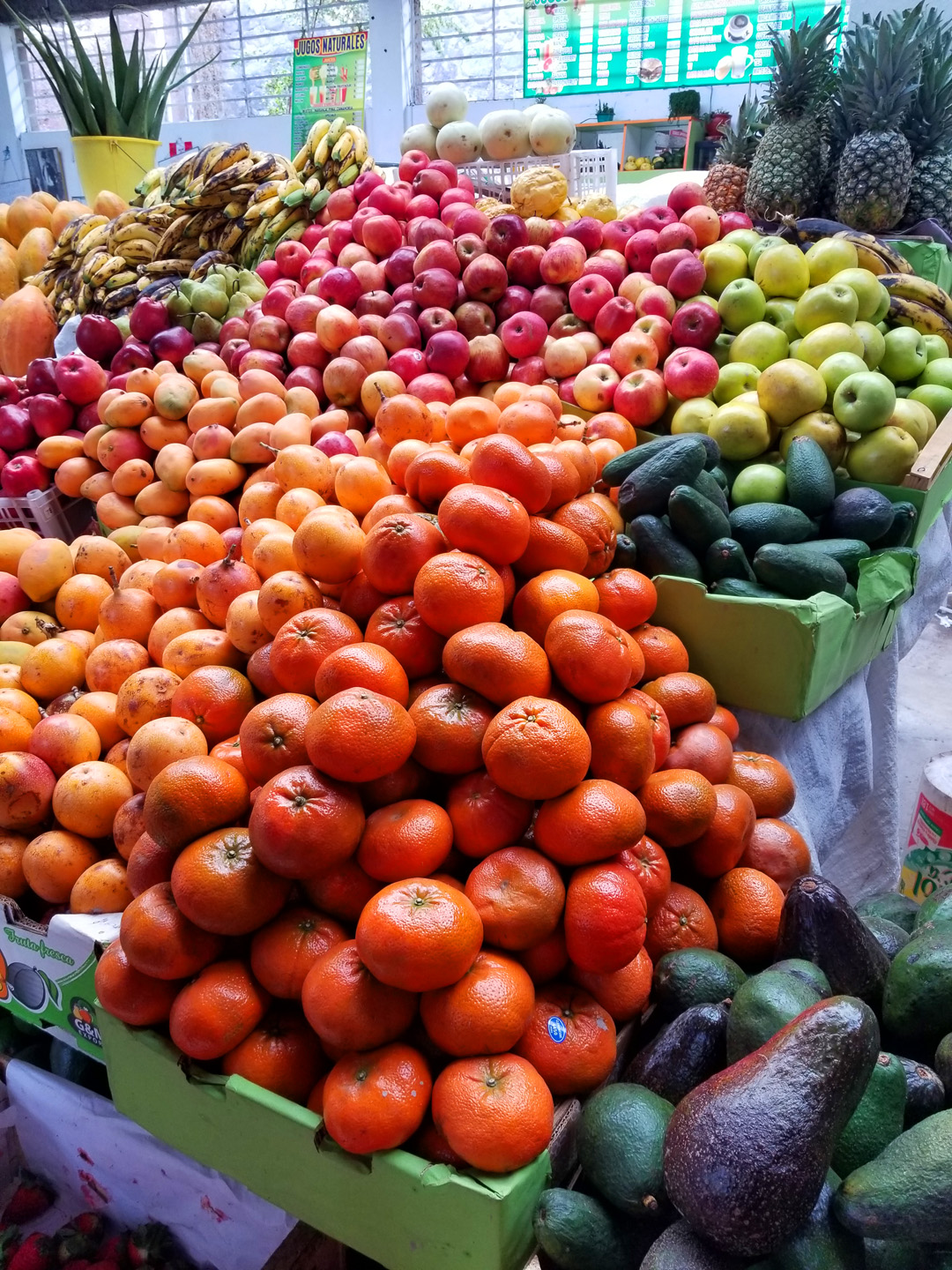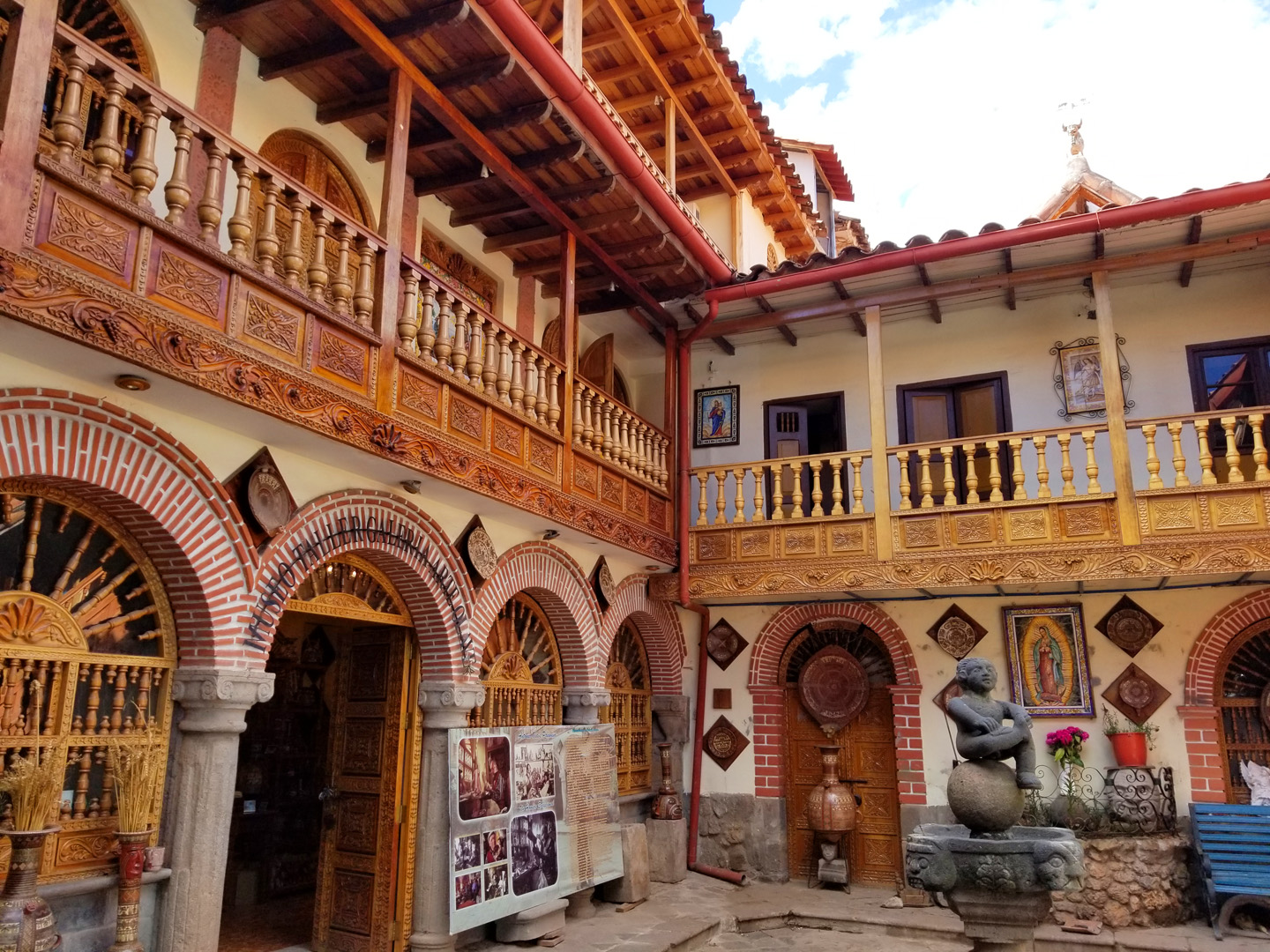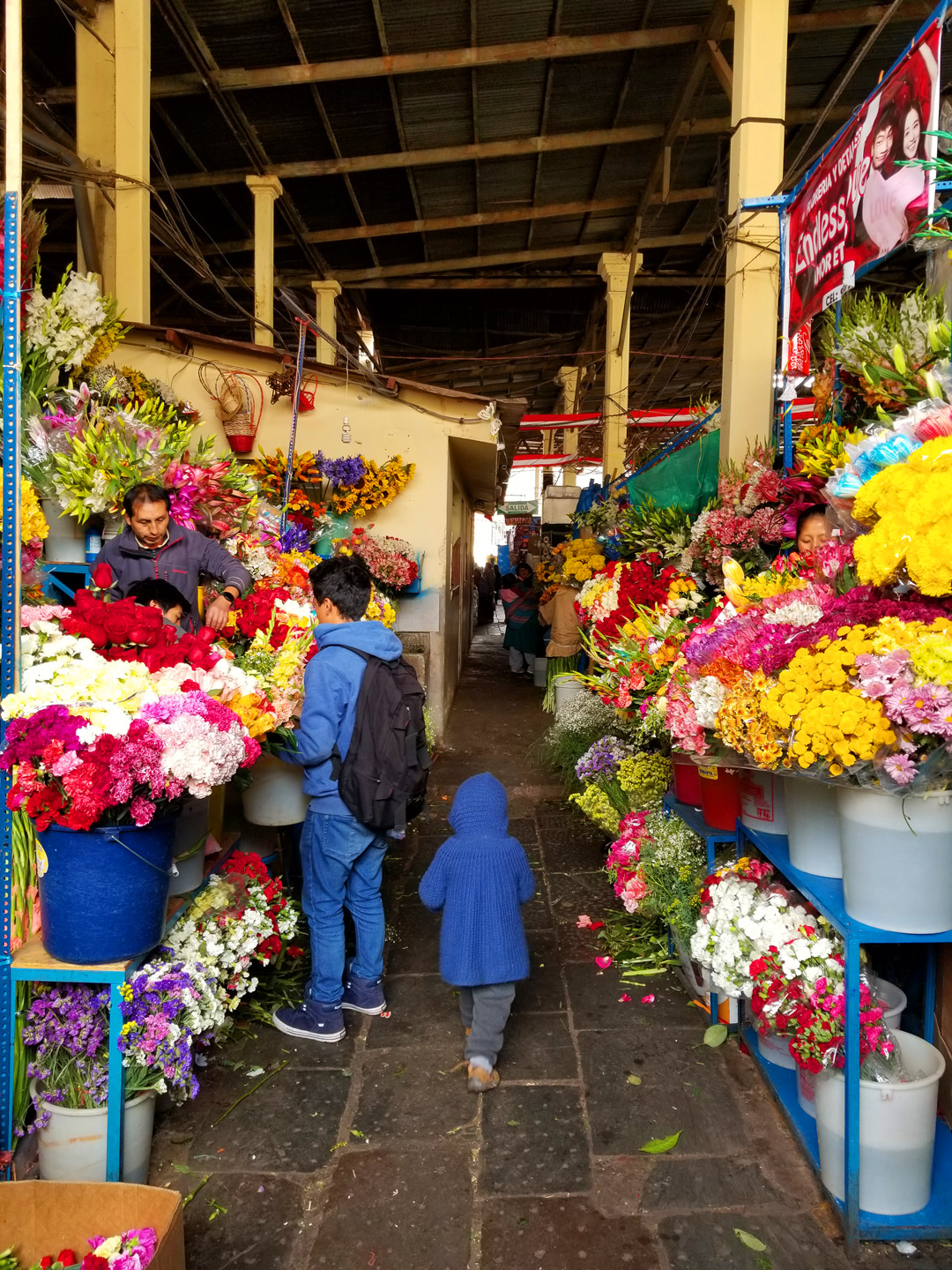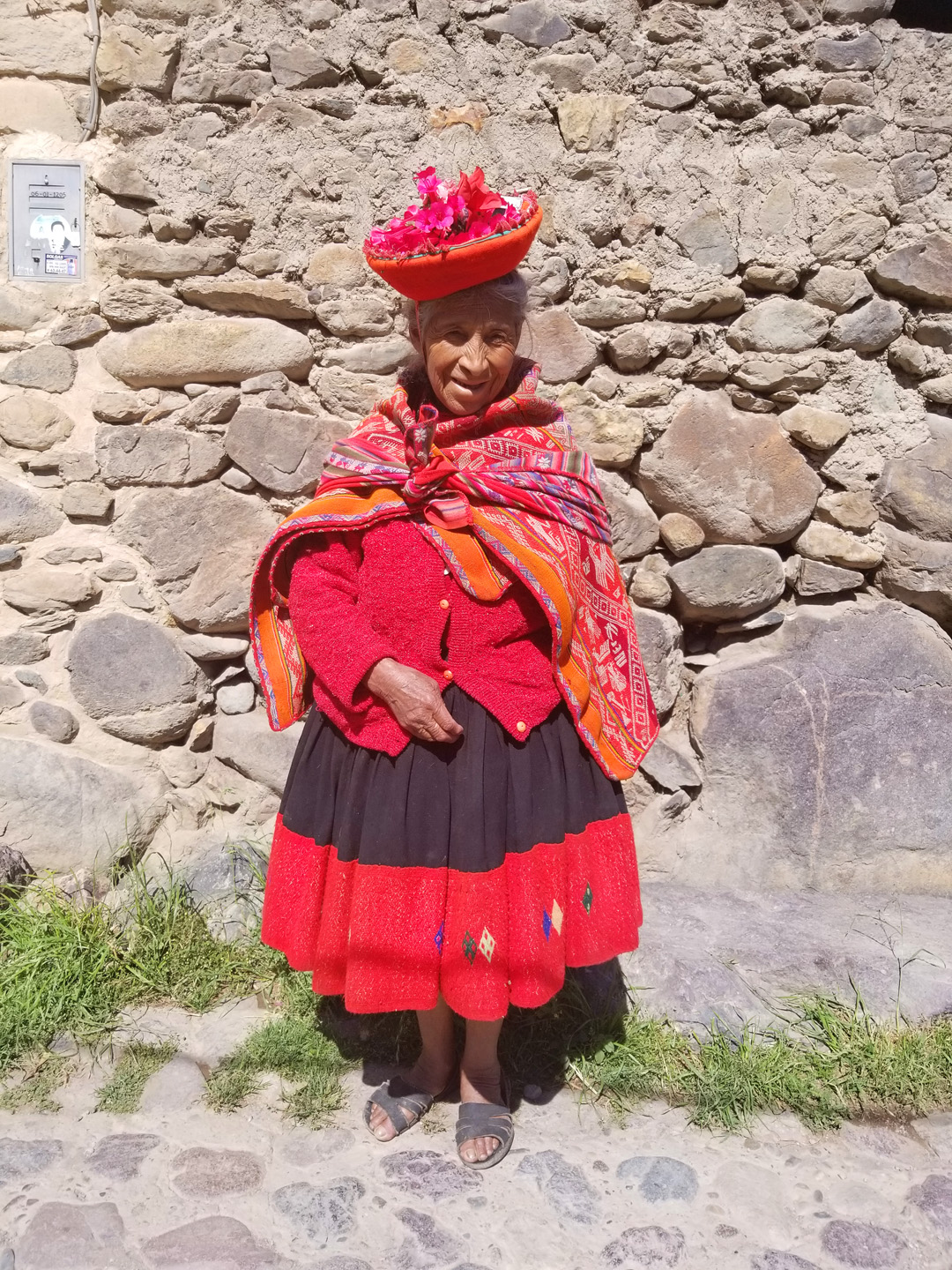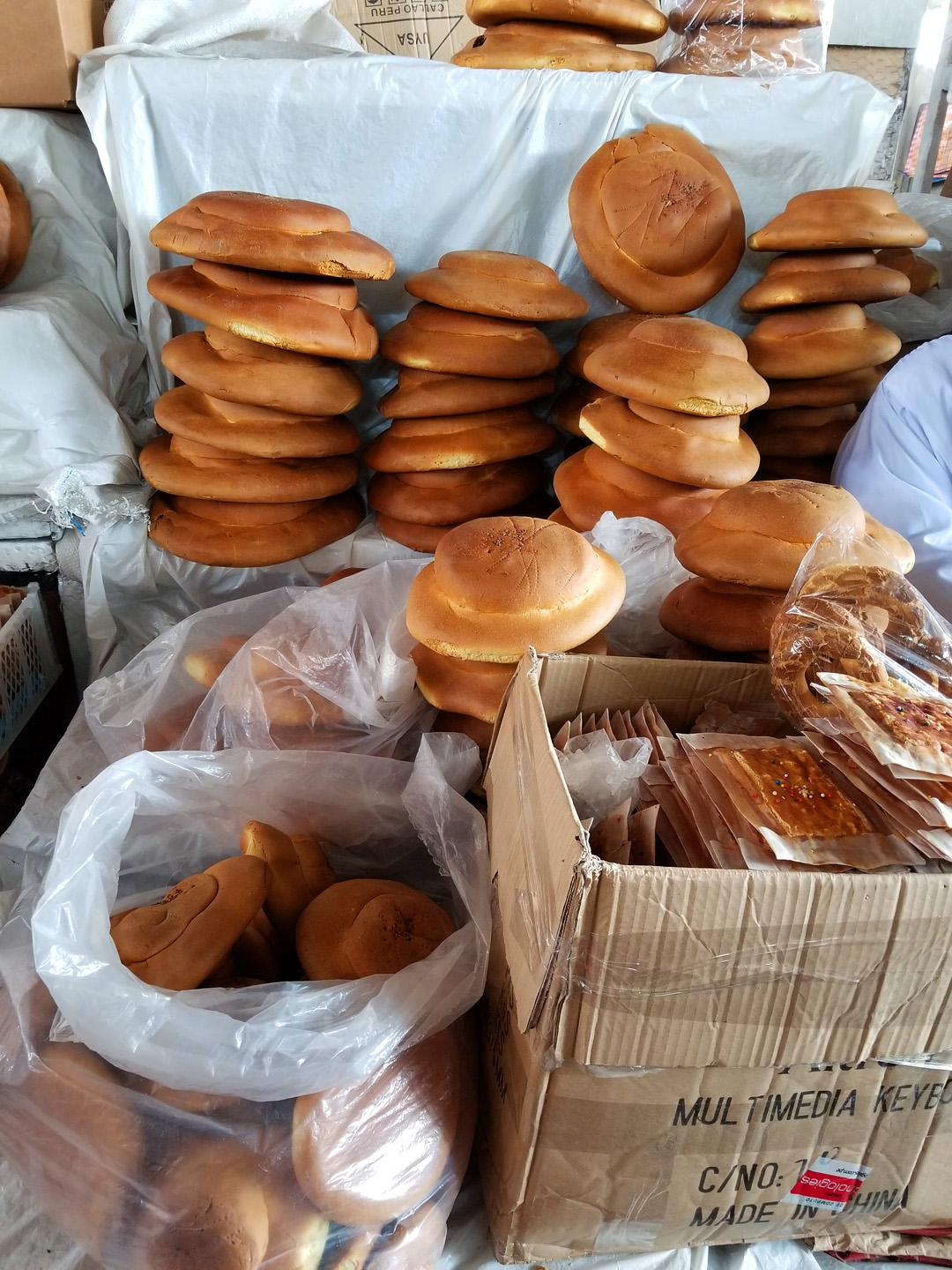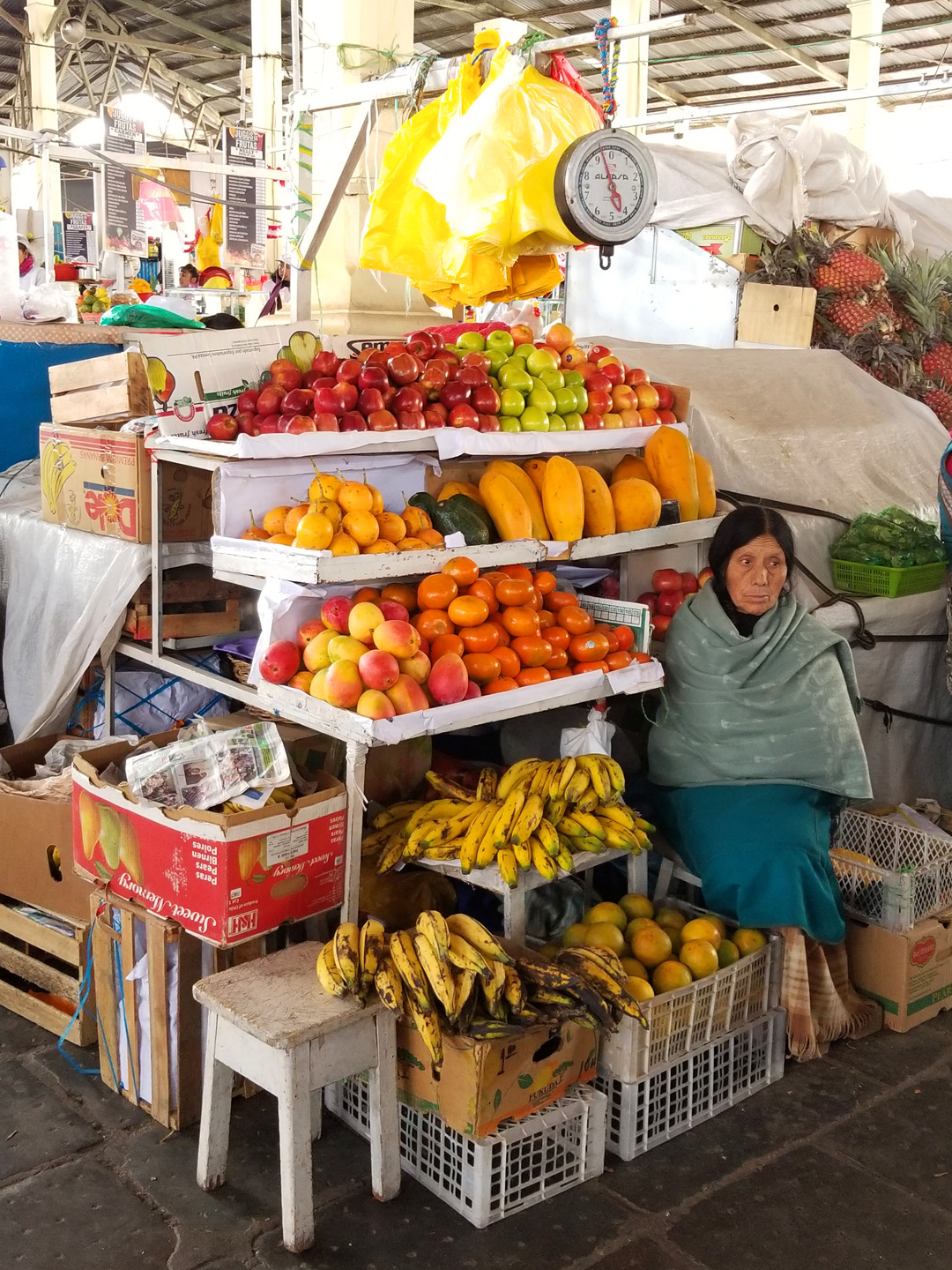 During my trip, I stopped in a few towns close to Cuzco. The first one, Ollantaytambo, is a small town with cobbled streets and a daily farmer's market. The people living in the mountains will come to buy at the farmer's market. There, it is easy to see men and women dress in their traditional outfits. My second stop, Chincheros, is known for its textile craftsmanship and I was lucky to visit one of its workshops. The workshops are owned by different cooperatives that help women to gain economic independence and to improve their family's situation. One of Peru's biggest treasures is the llama and vicuna wool, known for being some of the finest animal fibers in the world. In Chincheros you can learn about the process that converts the animal's wool into traditional colorful fabrics. The process starts with the shearing of the llamas and vicunas. When the wool is ready, it gets washed with saqta root, a natural detergent that produces lots of lots of foam (it can also be used as shampoo and avoid white hairs!). Once the wool is clean, it is turned into thread. Then the women dye the threads in different colors using natural dyes, such as purple corn, coca leaves, potatoes or the most special one, cochineal. Cochineal is an insect that lives in the cactus and provides a vivid red color. The dye can also turn into orange or maroon by adding lemon or salts. Finally, the women hand weave the threads into beautiful fabrics that represent their local landscape, from the rivers to the mountains.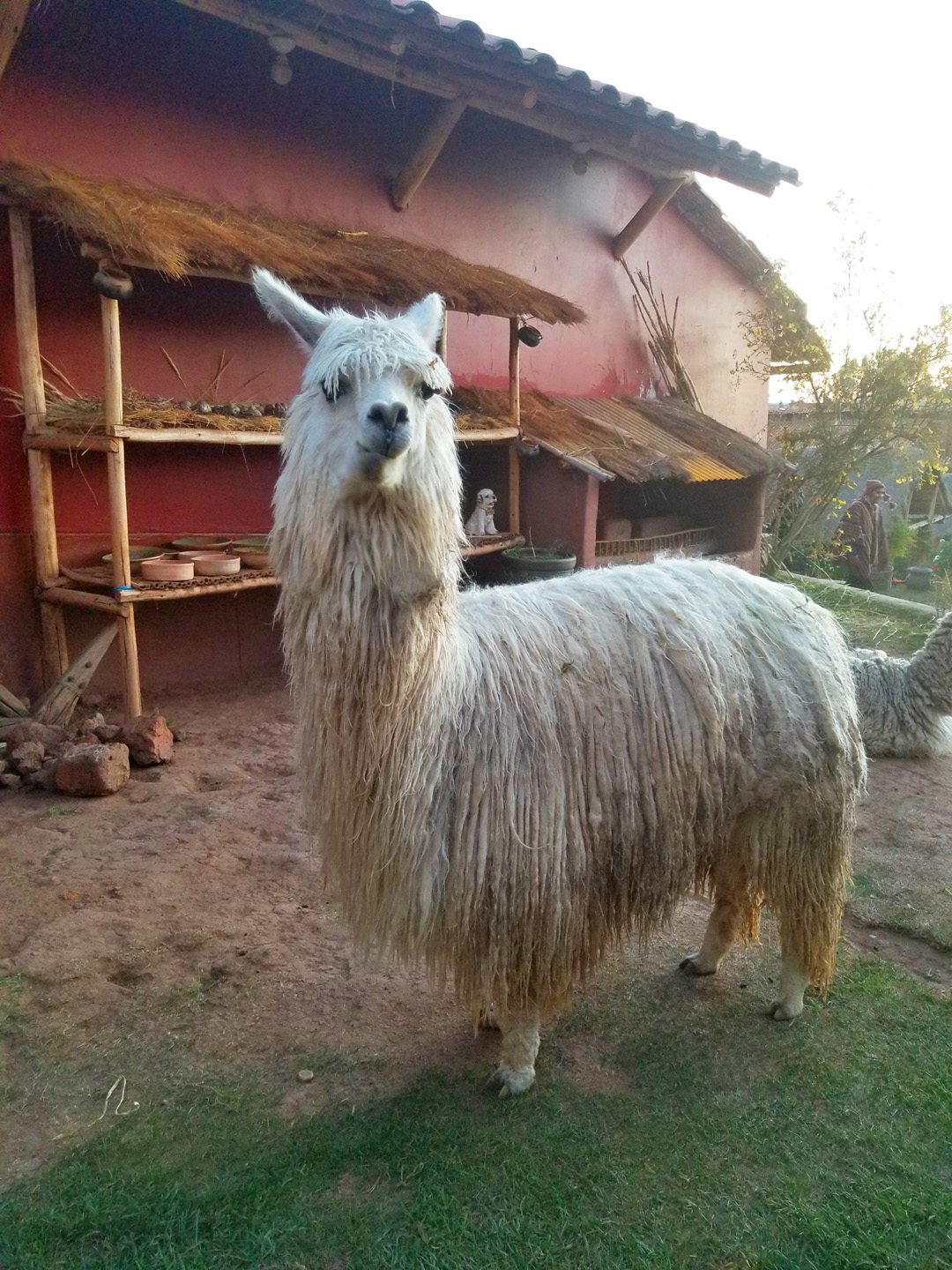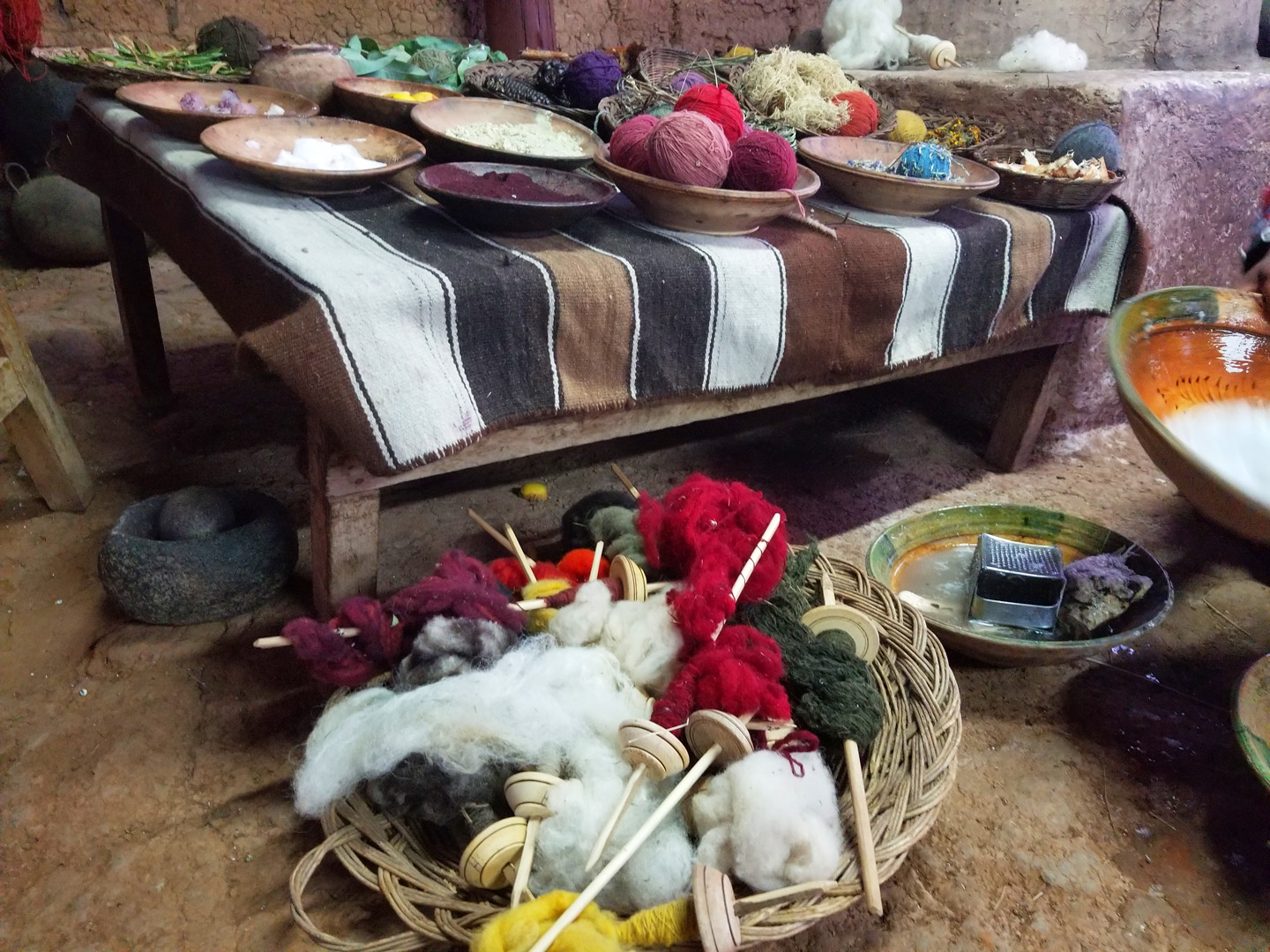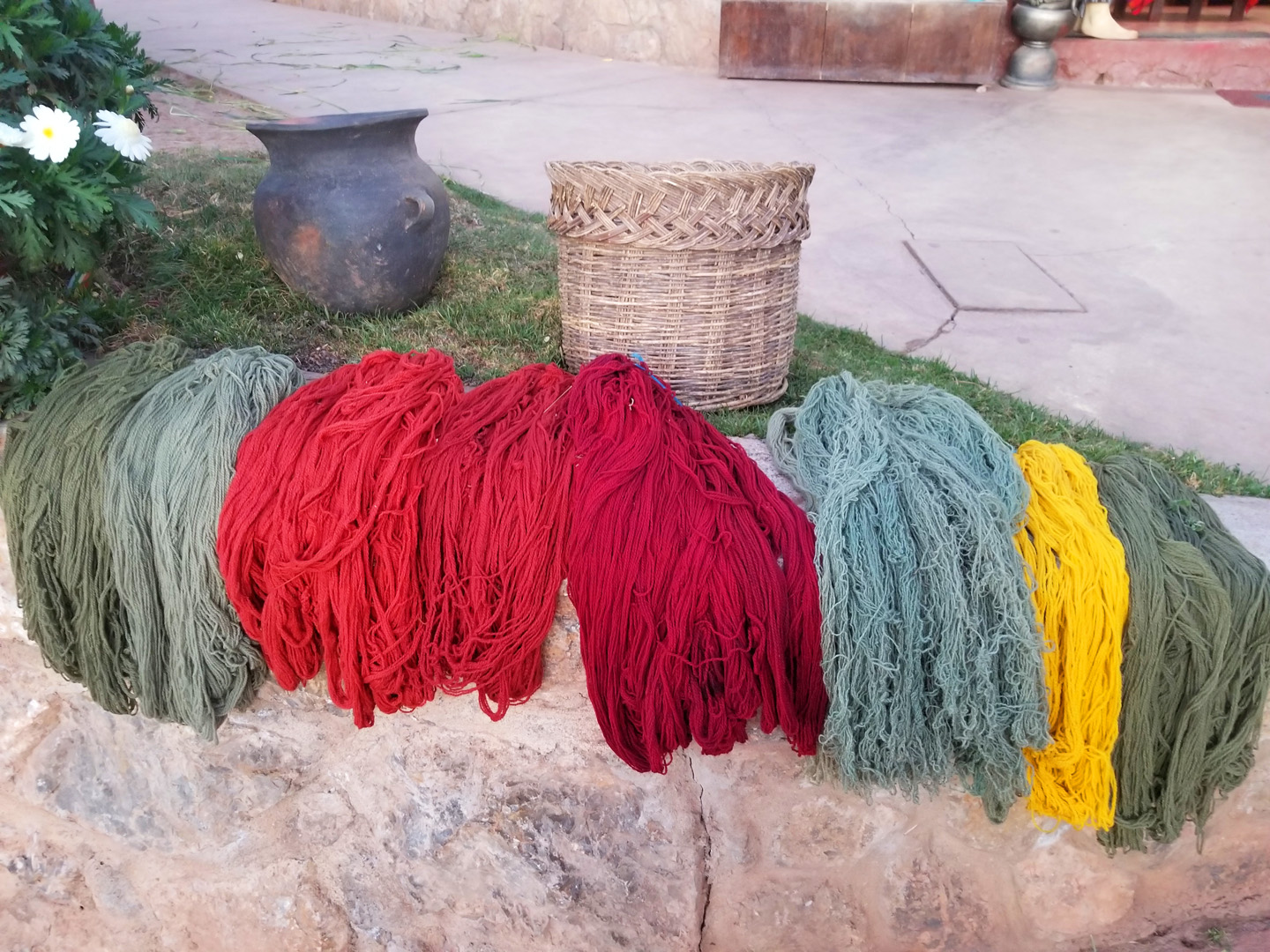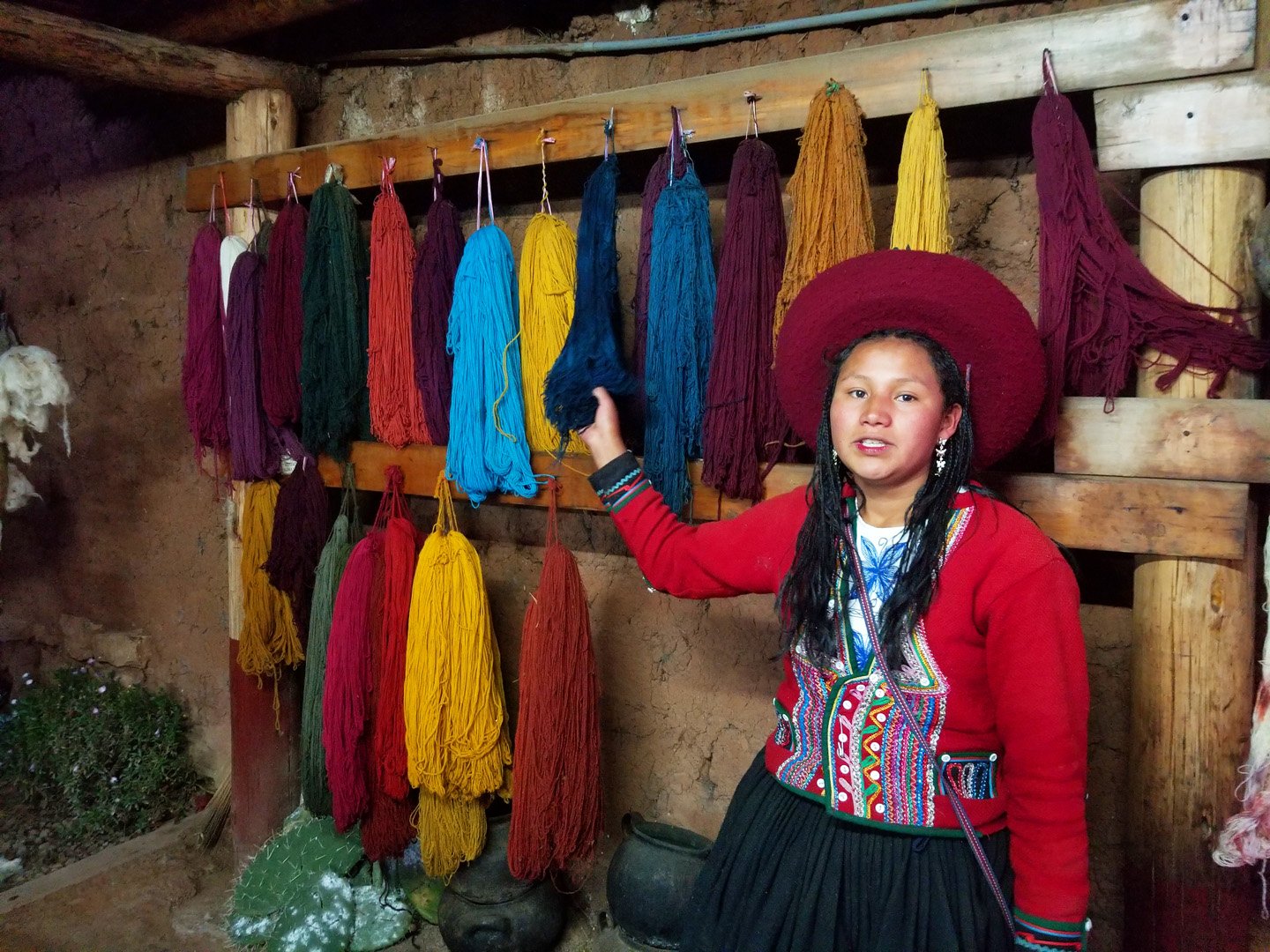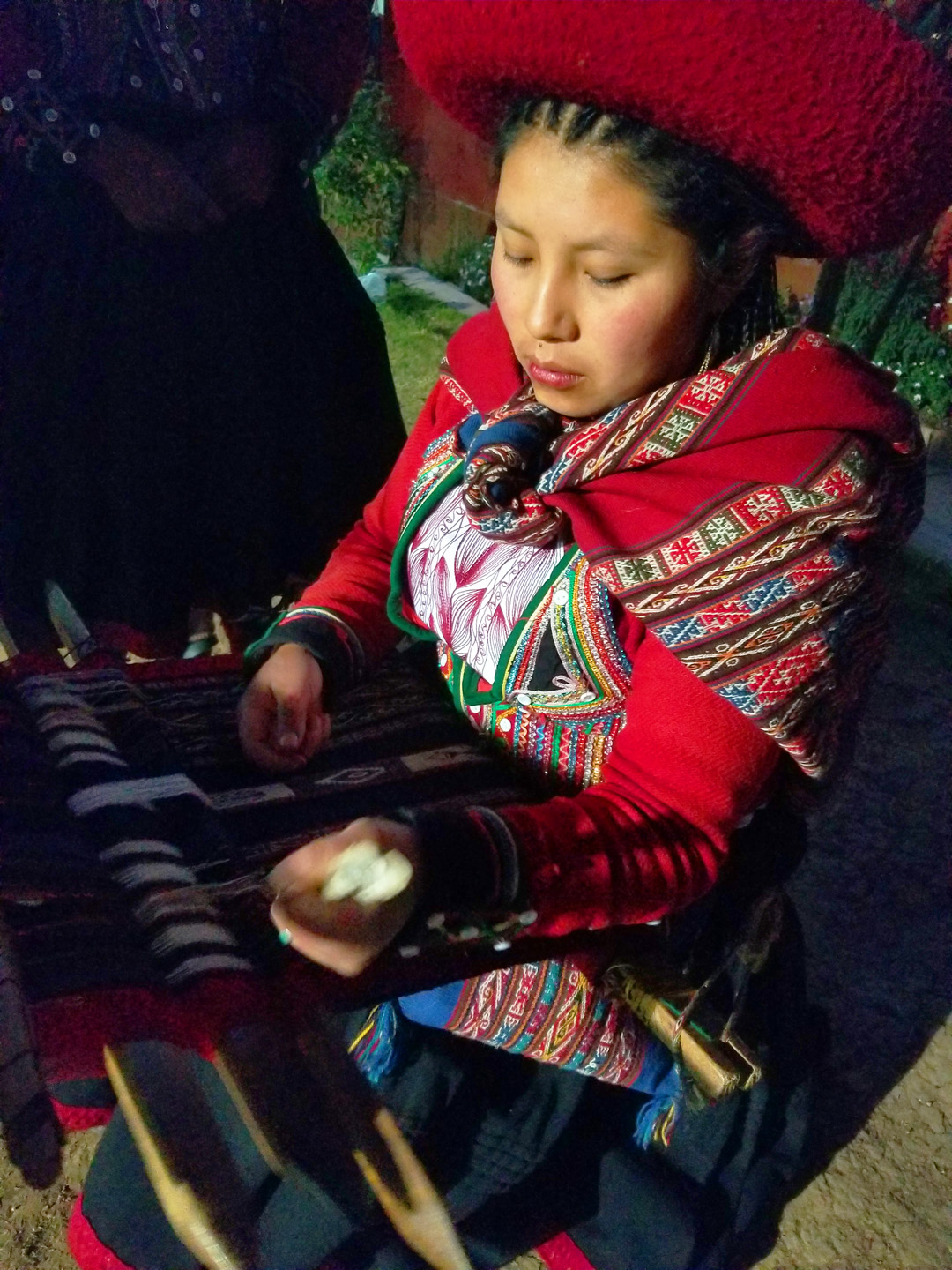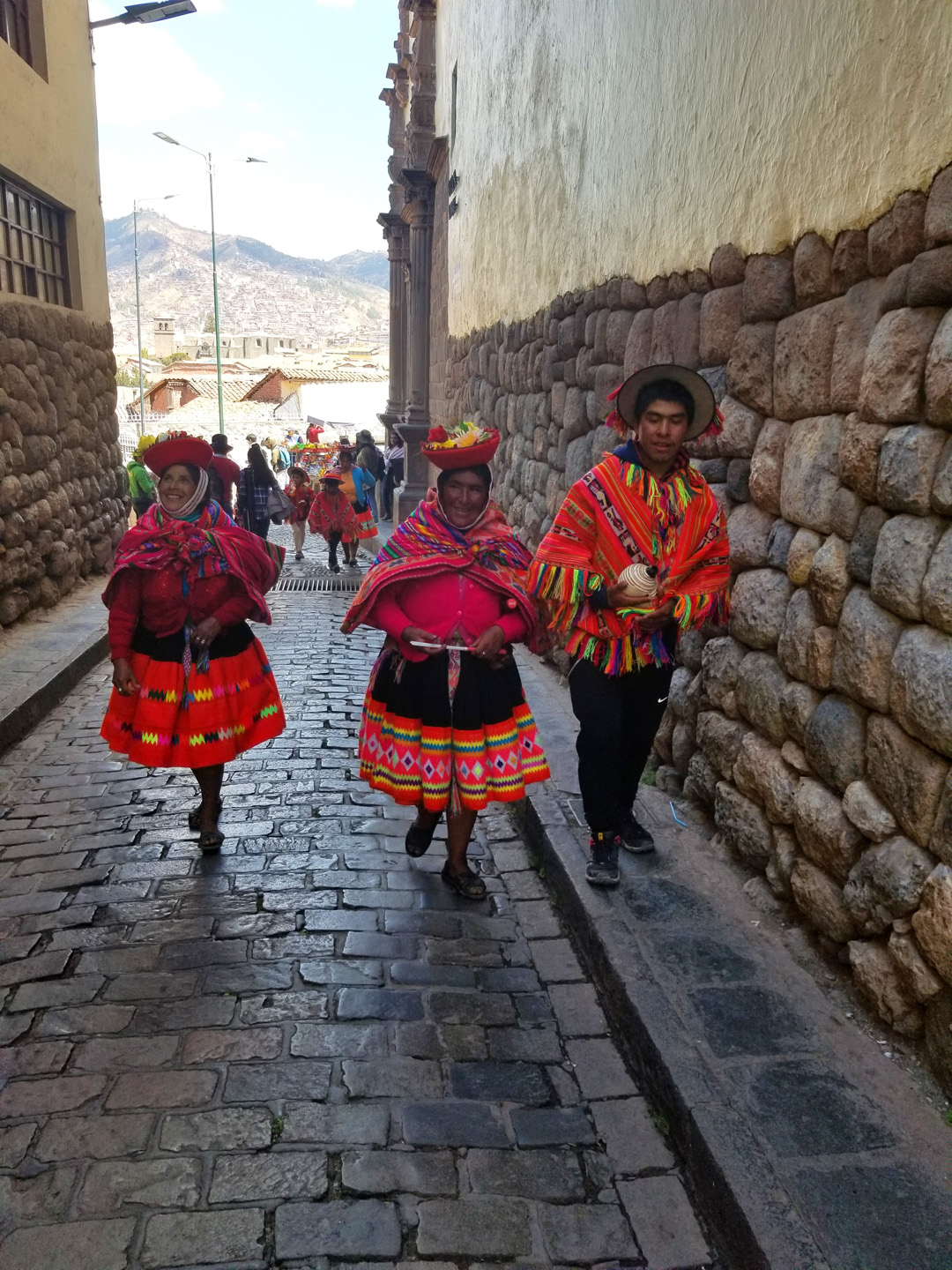 Seeing the process first hand and learning about the ancient traditions has been such a pleasure. I hope you enjoy it as much as I did!