After the NYFW it is clear that strong colours are going to be hot next season. Colours and trends are closely related to the social and political climate in which we live, and all these strong colour are a declaration of optimism. The world is going through hard times, but we decided to stay positive and hope that things will work out for the best!
Inspired by this colourful mood, today, I am featuring a sustainable and beautiful outfit with garments that you already know. I have used this beautiful fuchsia dress as a shirt in order to increase the mileage of the garment. The skirt was passed down to me by one of my very good friends many years ago and even though I don't wear it often I am not yet ready to give it away!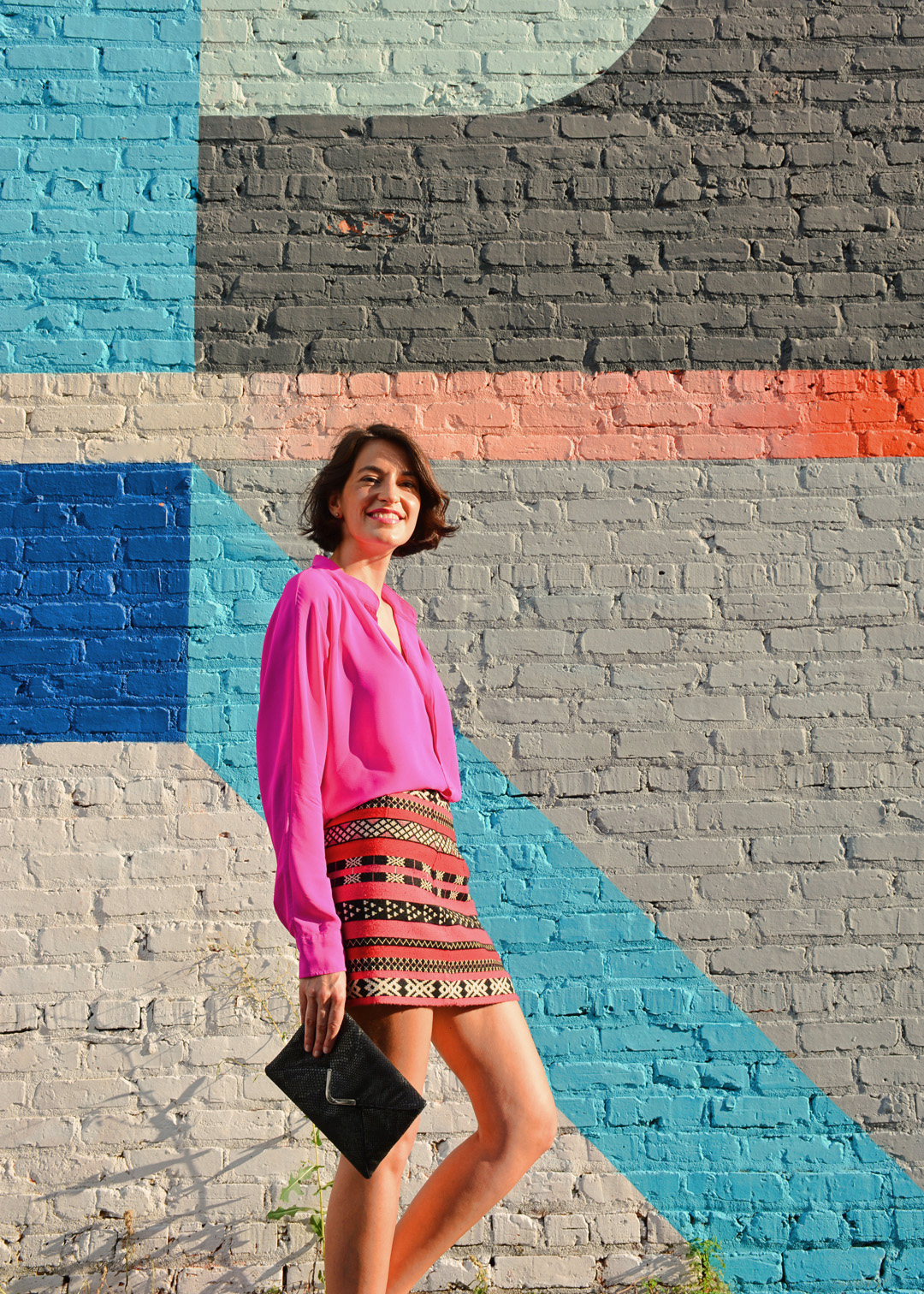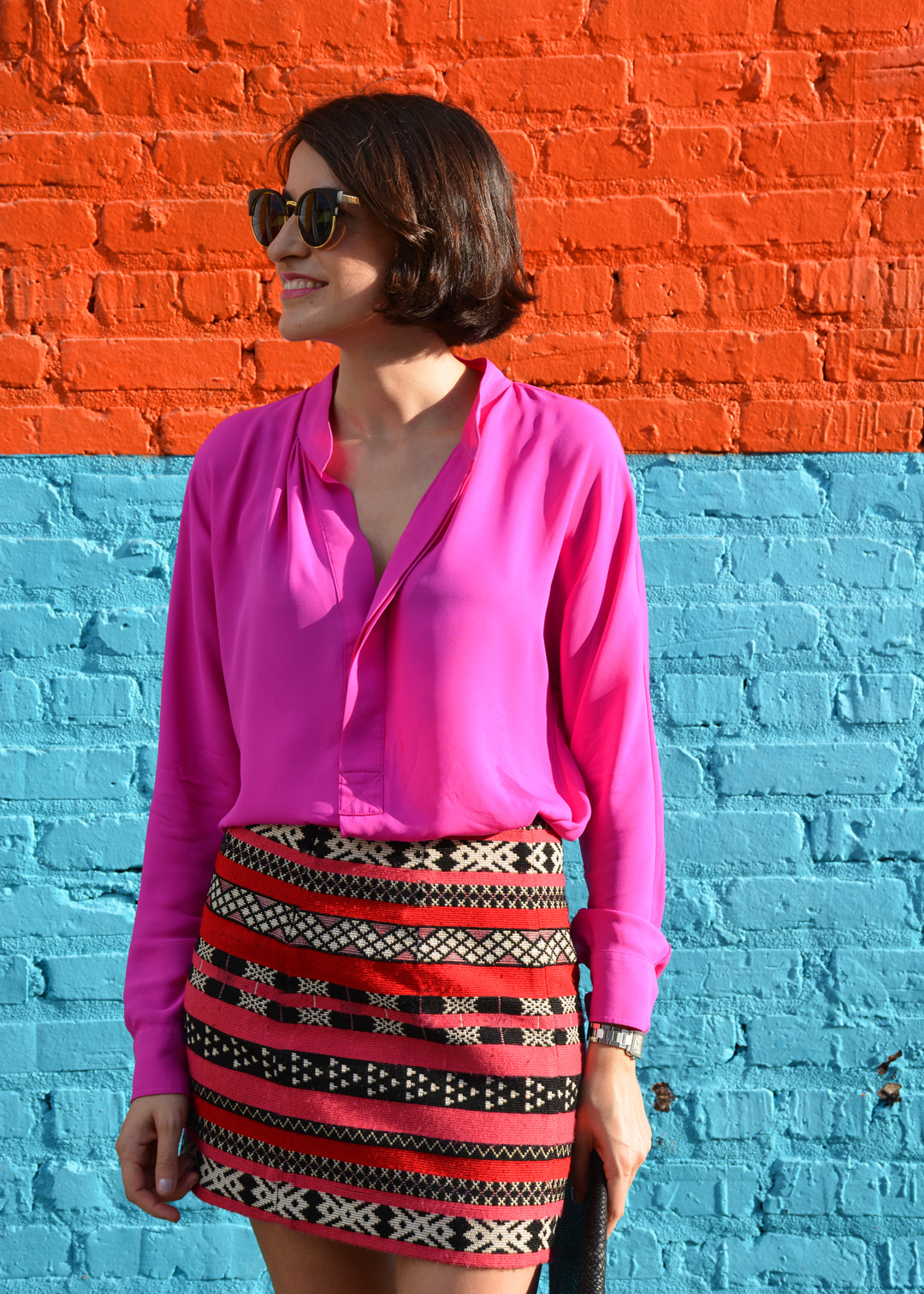 What about you, are you all ready for a season full of colour and optimism? What is your favourite hot colour to wear?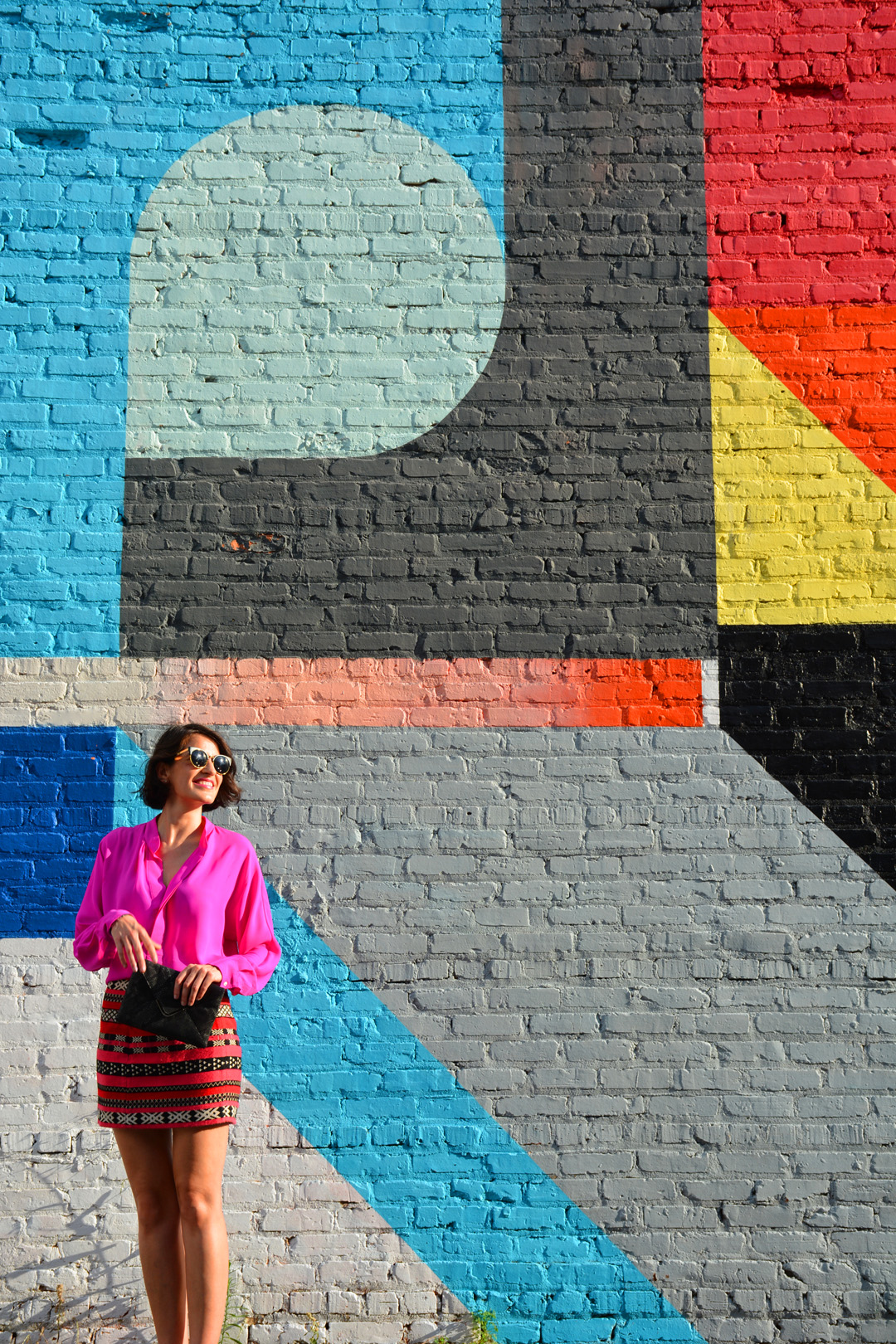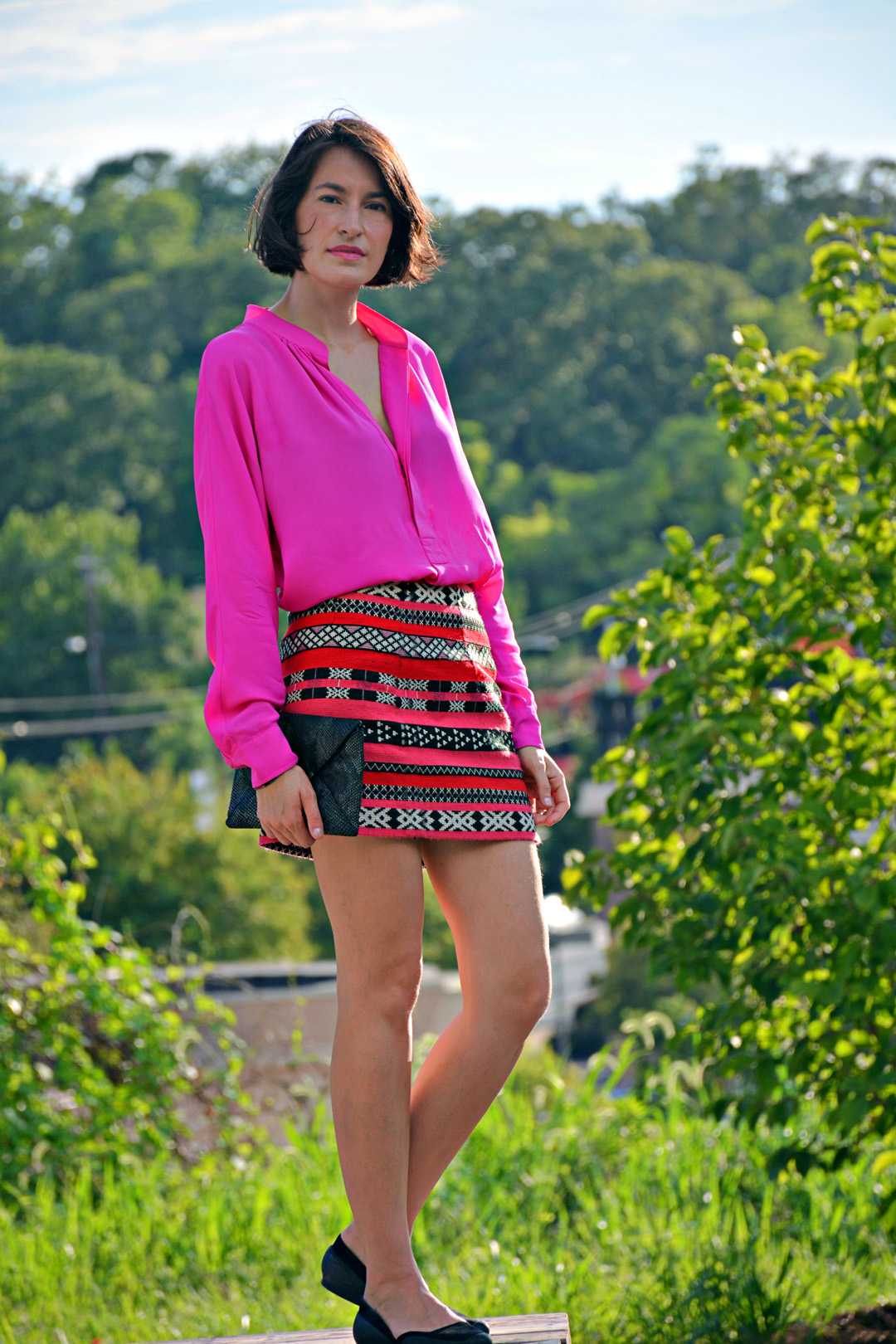 Image: Righteousphotog
Shirt – Ralph Lauren | Skirt – pre-loved by a friend | Clutch – Muestrarios | Sunglasses – Lord Wilmore | Shoes – Camper + Capara