I have a very big surprise for you all, even though some of my Instagram followers have probably guessed what I am talking about, I have returned back home to Majorca. A beautiful Spanish island in the Mediterranean sea!!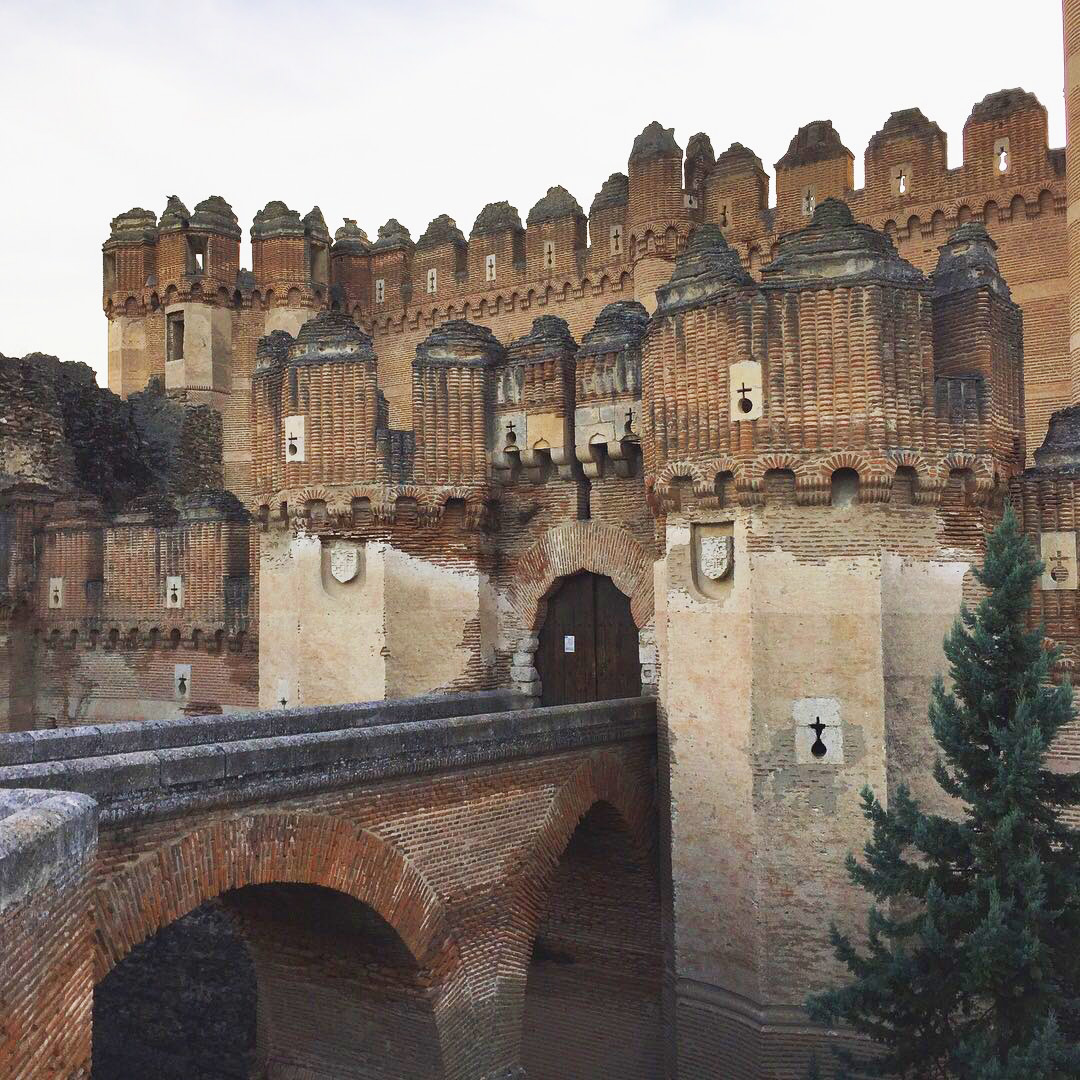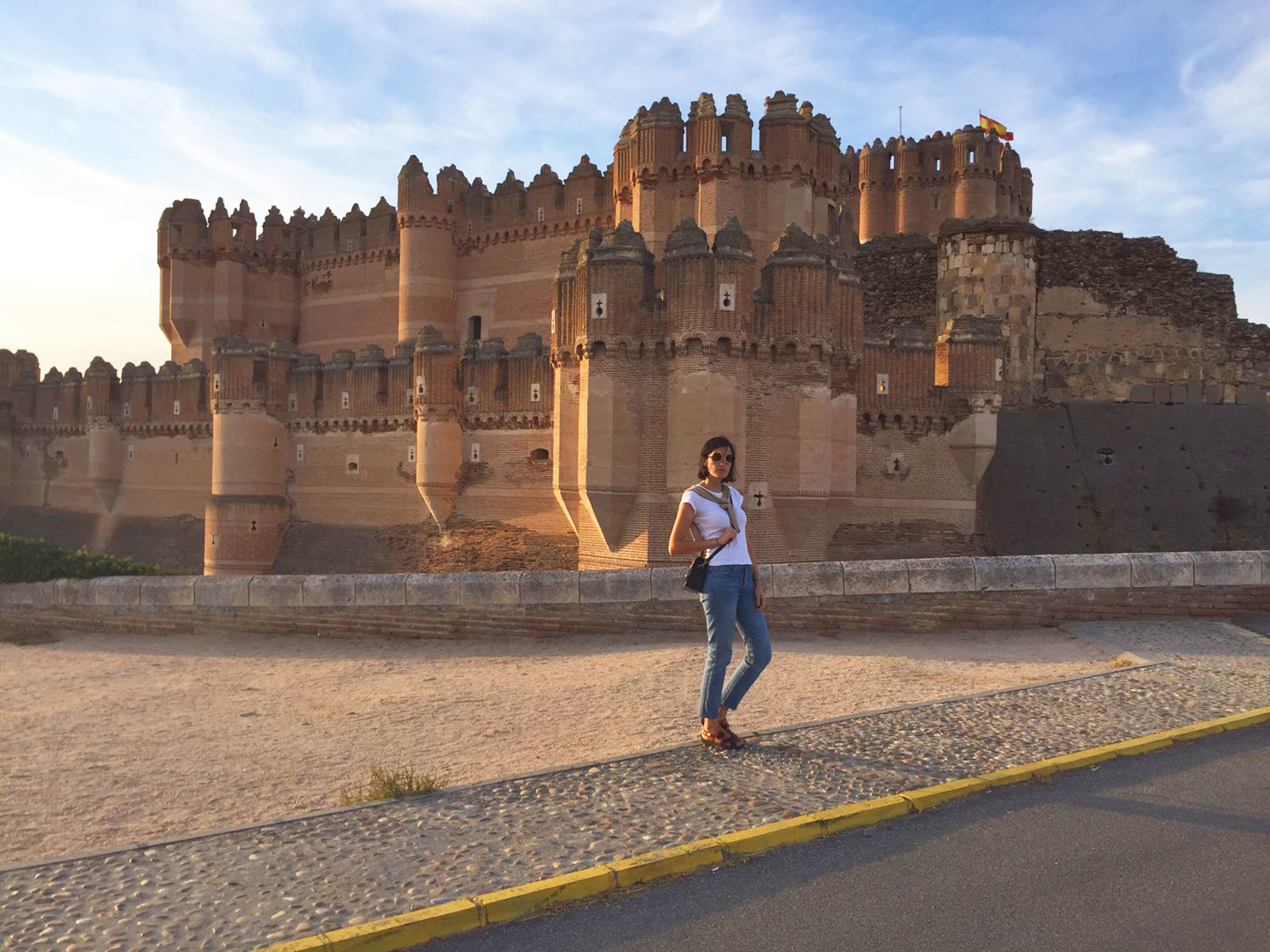 In my way to Majorca I stop to see my parents. I am originally from Castilla y León, an ancient land of castles and lions but I have never seen any lions outside of the zoo, but the castles dominate these lands. There are more than 150 castles here and back in the medieval times there were many more. We are actually the region with the most Unesco world heritage sites in the world. Yes, more than any french or italian region!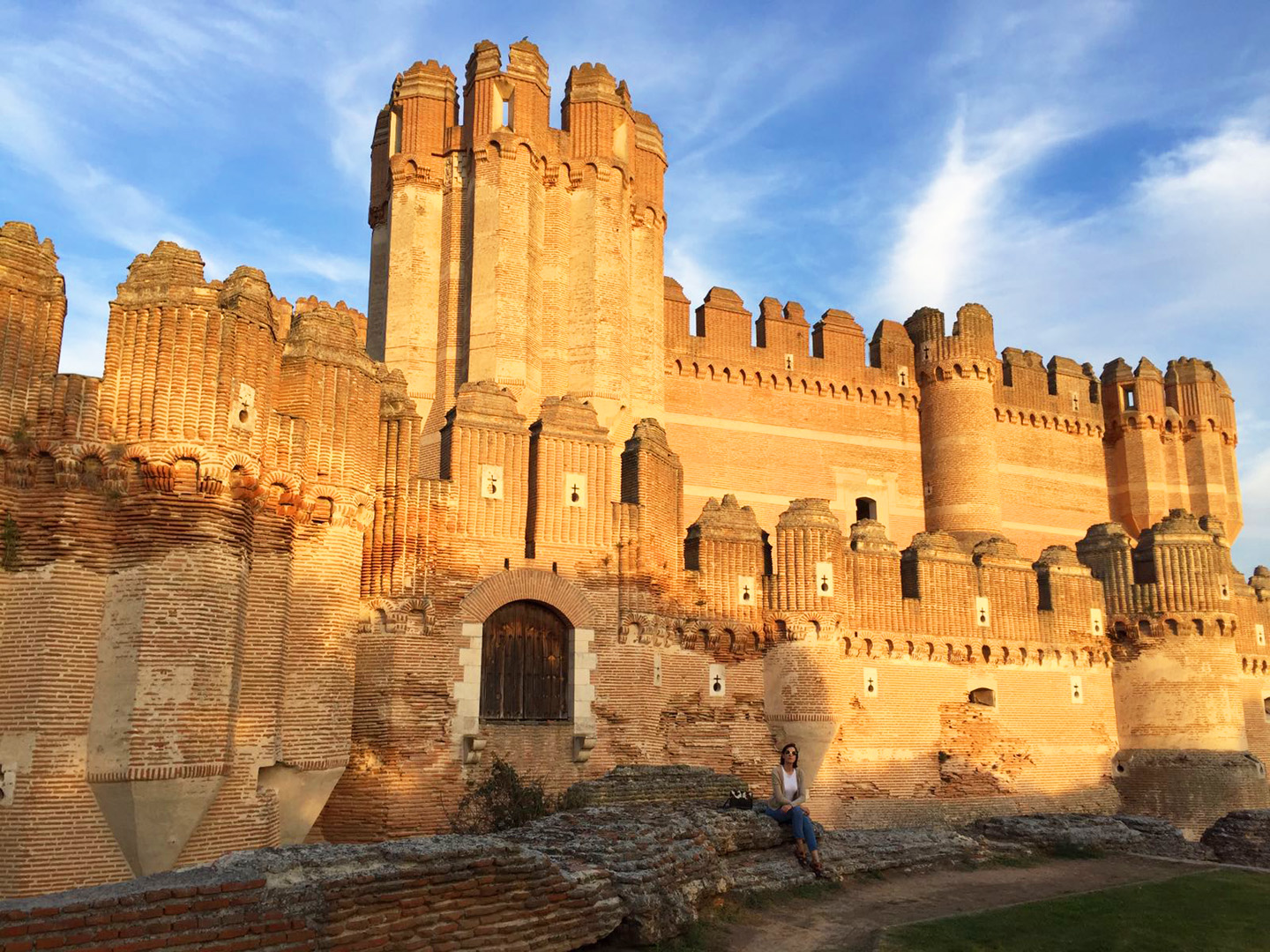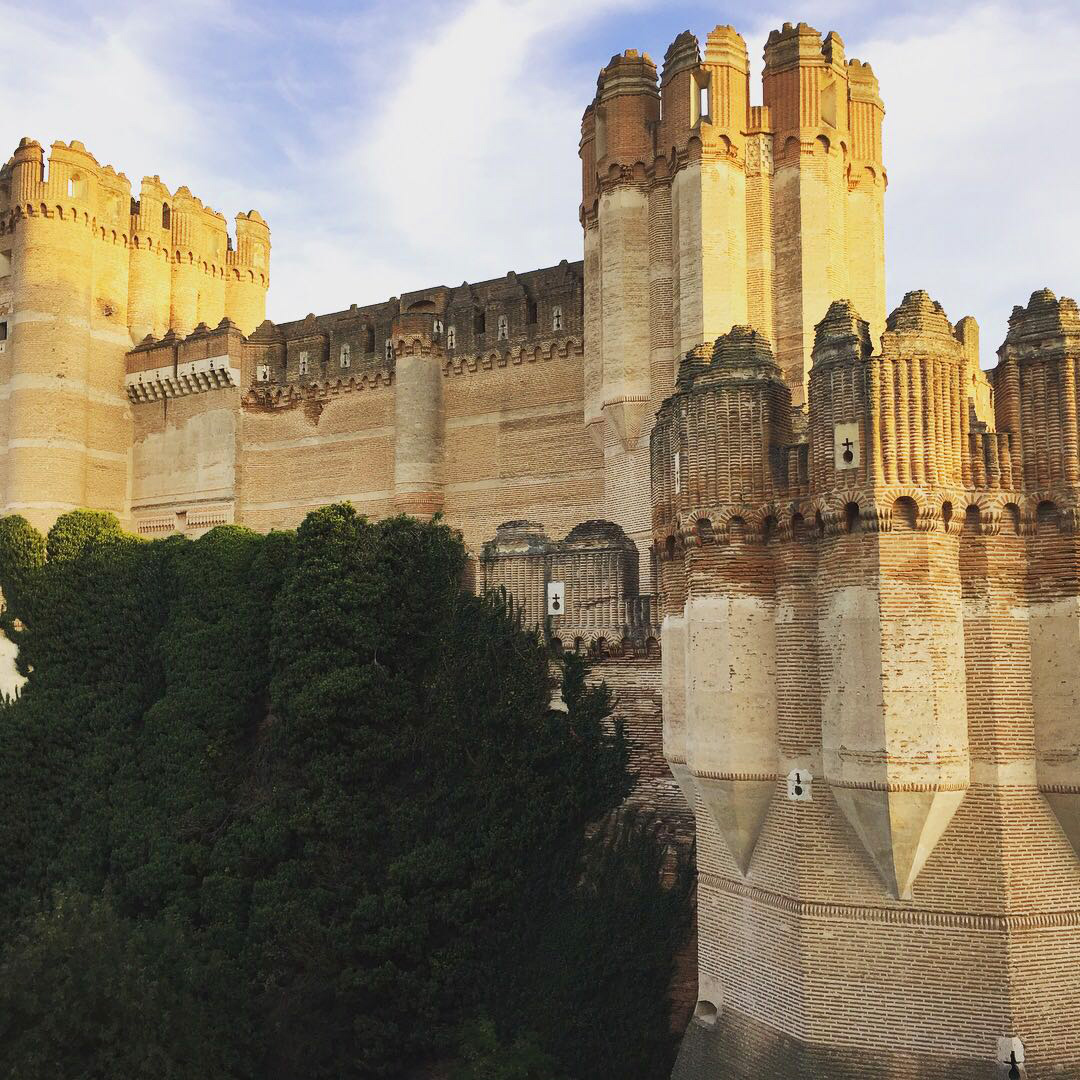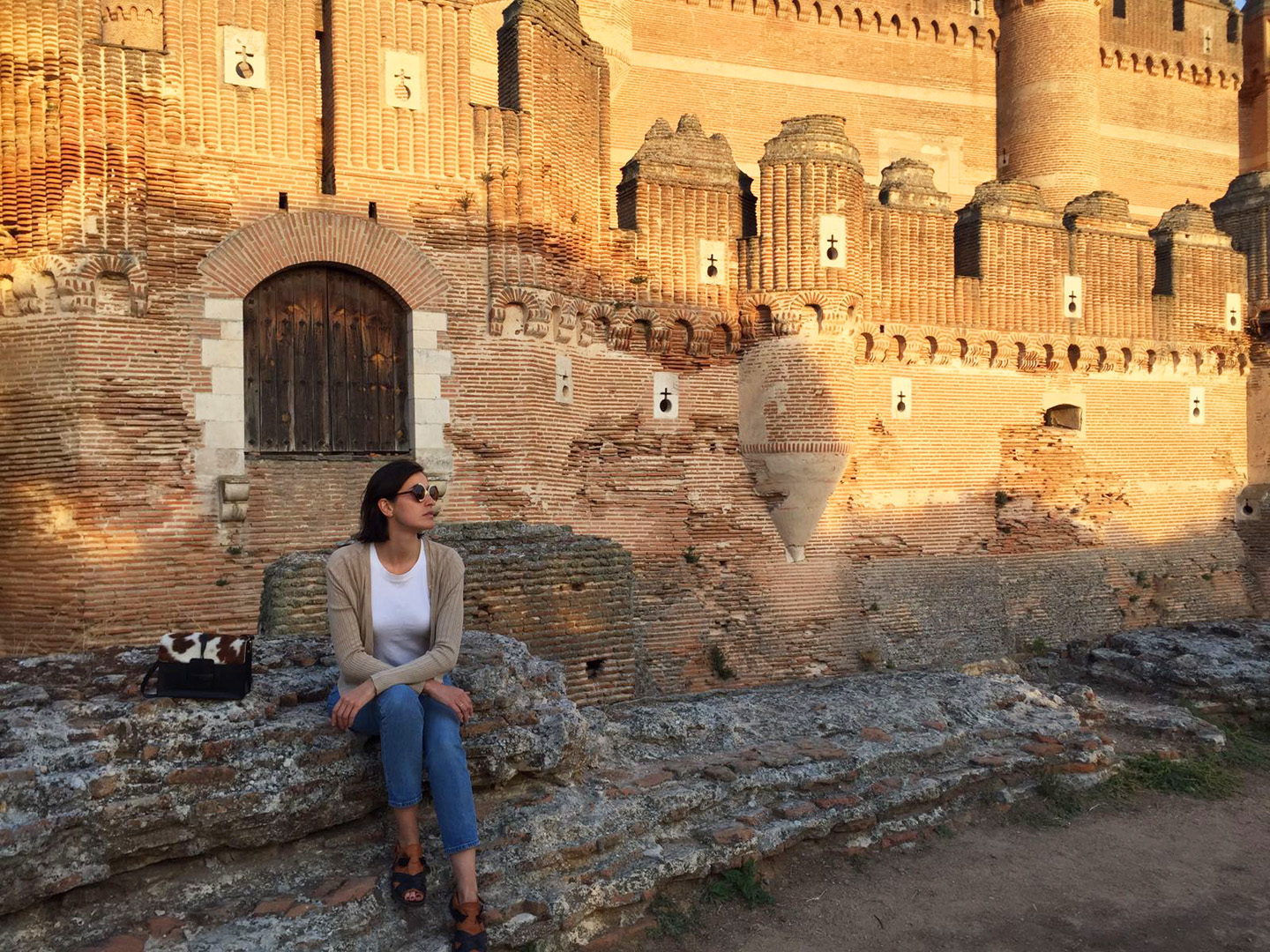 I took this stunning pictures by the Castillo de Coca, a unique construction in brick (castle are normally made of stone) from the XV century. For such occasion, I chose a very comfortable outfit in which the main highlight is this amazing silk cardigan that I discovered in my mother's closet. Back in the day garments were better quality and I love to rummage through my mother's closet once in a while and rediscover her beautiful and well constructed clothes. She hadn't been using this cardigan for a very long time and it had lost its original smooth feel. In order to bring its original feel I am going to wash it in vinegar!! Internet is full of homemade tips that you can try with your garments, before deciding to throw them away. I will keep you posted regarding the results!
What do you think about my region, impressive?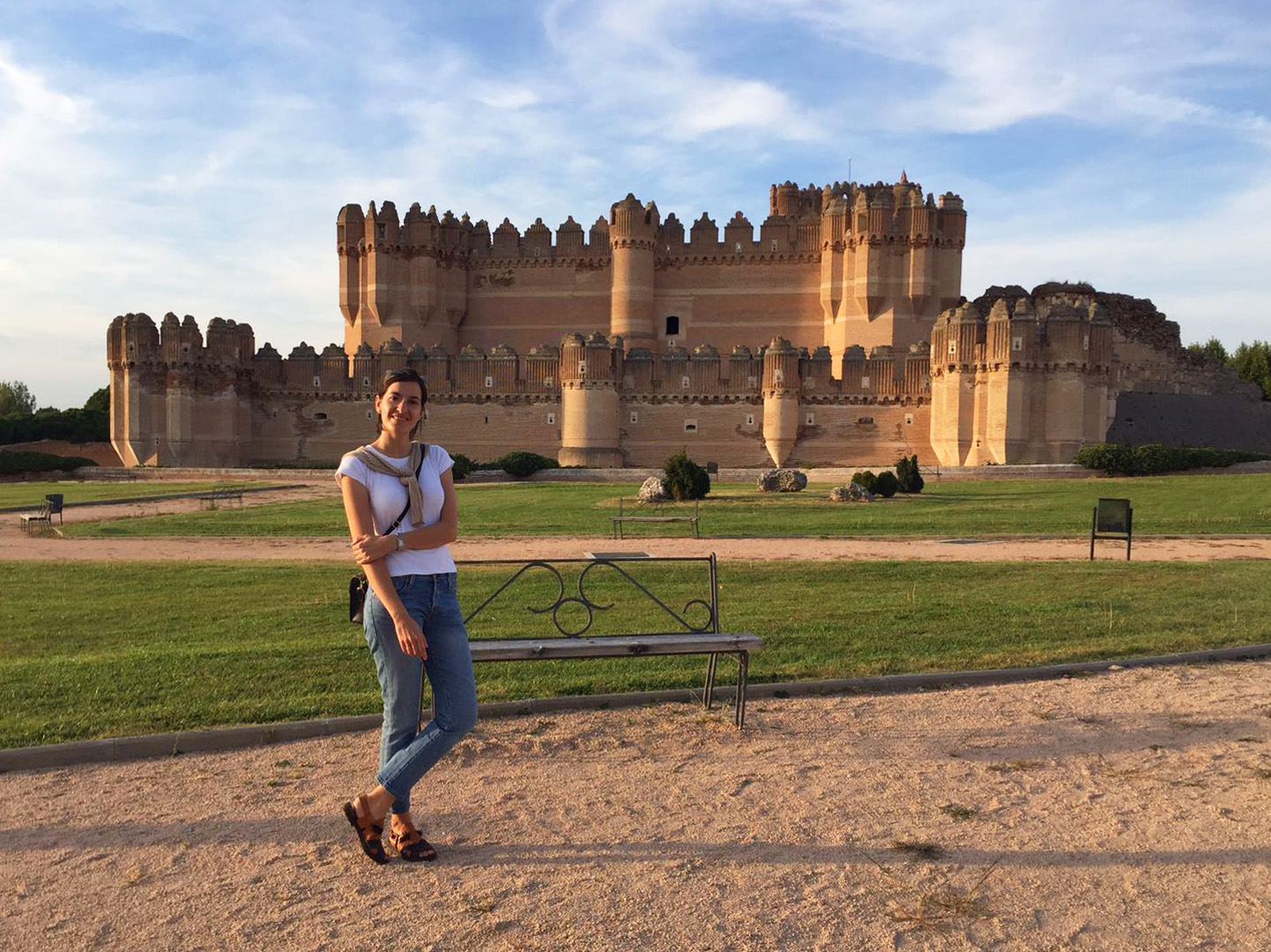 Cardigan – Pedro del Hierro | T-shirt – Everlane | Jeans – Levi's | Sandals – Camper | Glasses – Lord Wilmore | Handbag – Muestrarios