Have you heard about circular economy? The circular economy is inspired by nature and the main principle is to reuse all the byproducts (waste products) generated during a manufacturing process. Unfortunately, in our current society is rare and in most cases, production byproducts are considered as waste and discharged. Fortunately for us, more and more people are understanding that natural resources are limited and our current economic system is unsustainable long term.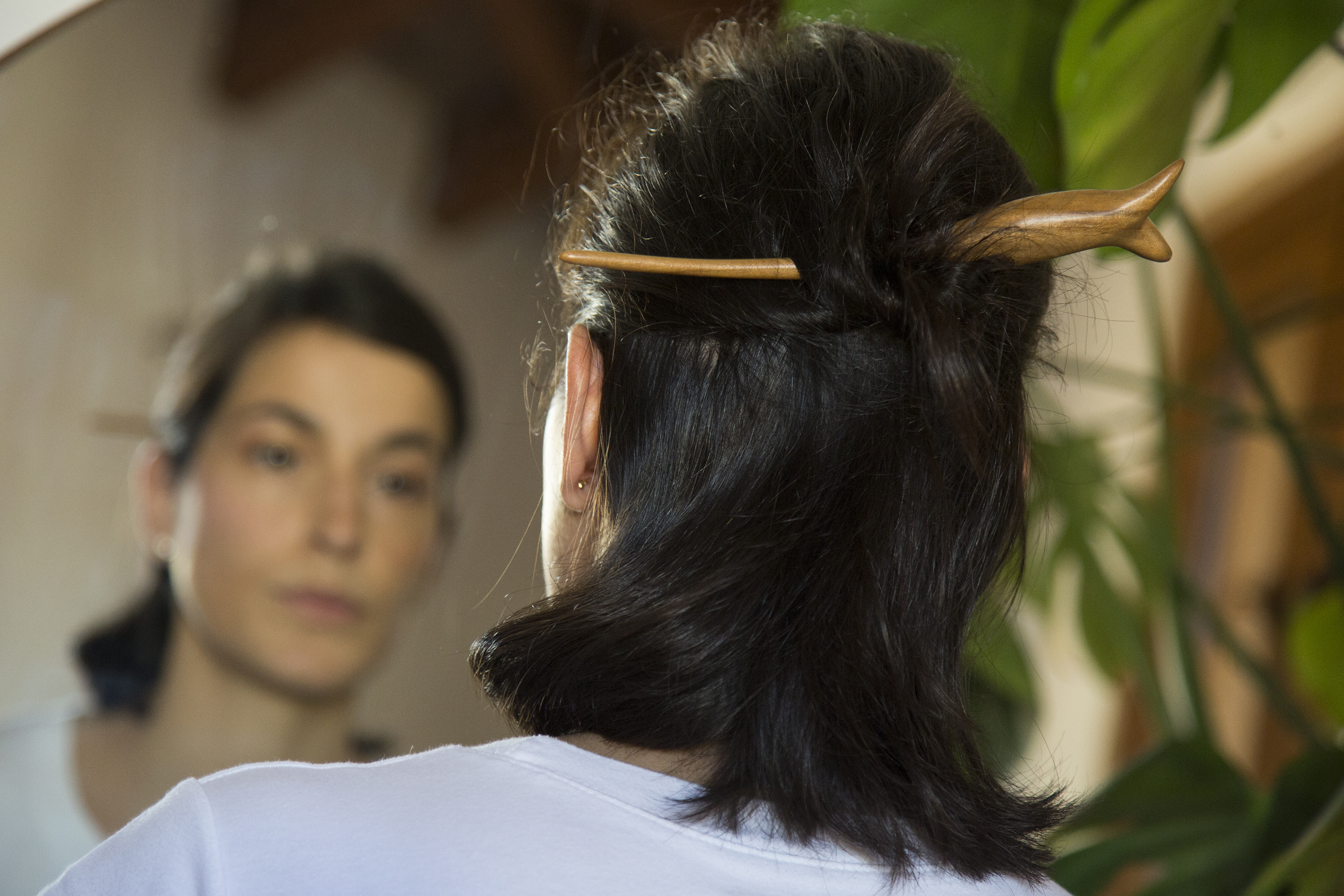 Victoria Jones heart sank when she visited an abandoned tree plantations in Indonesia. These commercial plantations are taking over our endangered rainforest by replacing indigenous trees with fast-growing non-native trees. Animals and plants have adapted over millennia to live together in harmony, this may come to an end if we don't take action!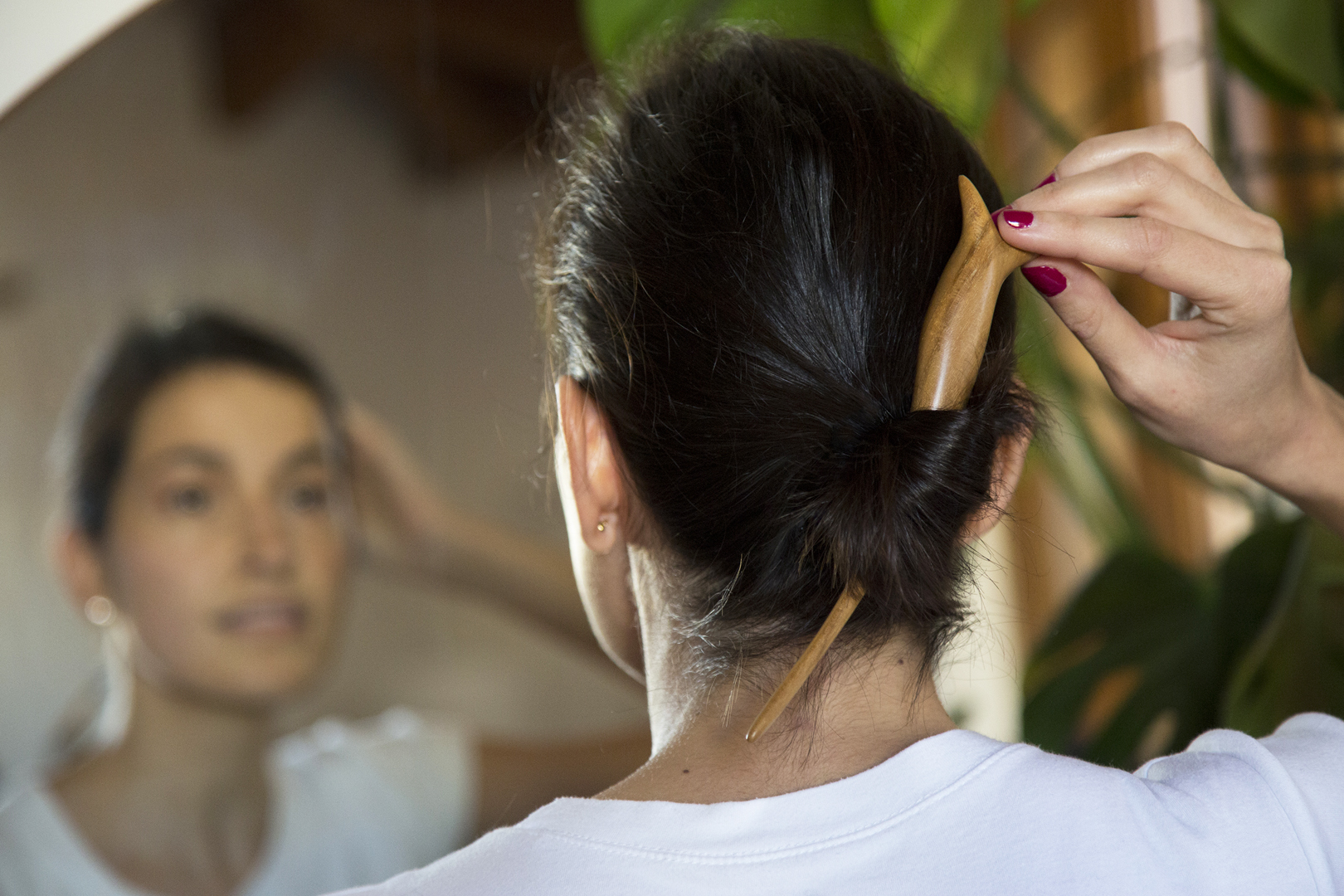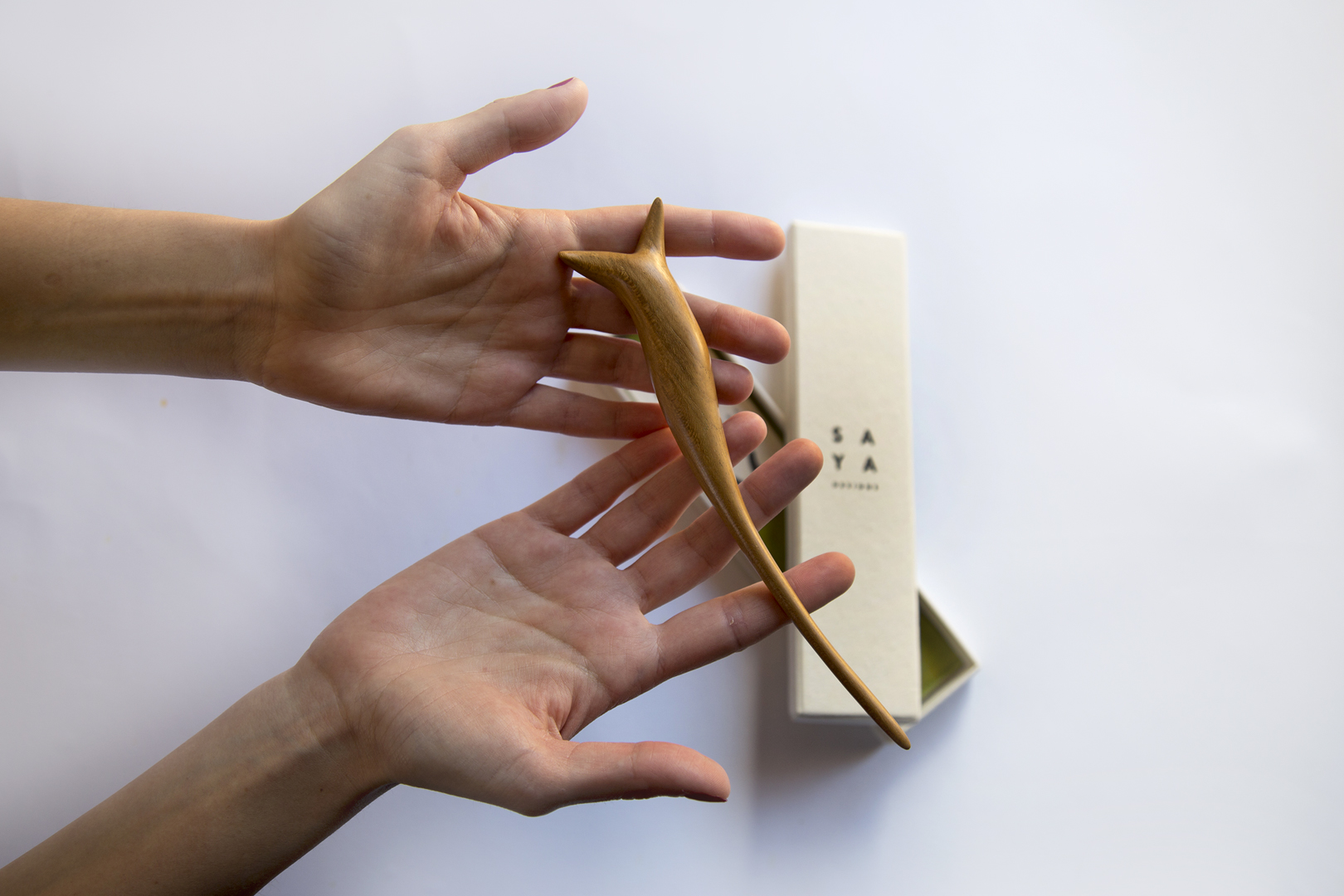 Tree plantations are used to produce commercial wood, but once the trees are chopped the roots are left behind, it takes many years to decompose and they give little value to the soil. After seeing the problem and meeting with local artisans, Victoria founded Saya Designs, an ethical company that creates beautiful and unique hair sticks made with root wood salvaged from abandoned commercial plantations. She personally designs every piece, that is handmade by local artisans in Indonesia. Due to the handmade process and the character of the wood, each piece is unique and biodegradable. By the way, I never thought about it, but hair elastics are made out of plastic and non-biodegradable! With every hair stick purchase, the company commits to plant up to 10 endangered tree species back into the rainforest, so that lungs of our planet may once again extract the harmful CO2 and provide us with the oxygen we need to live.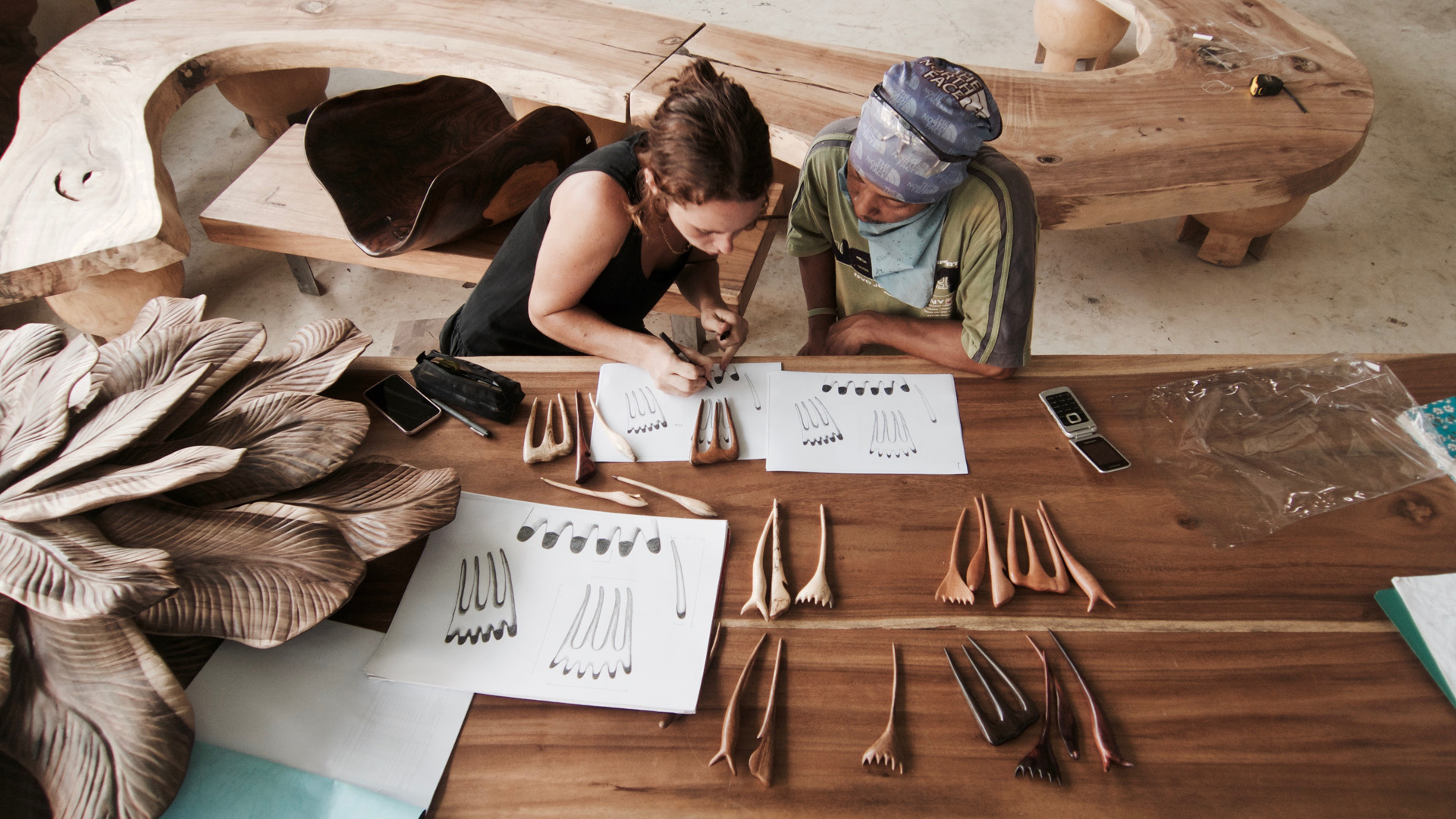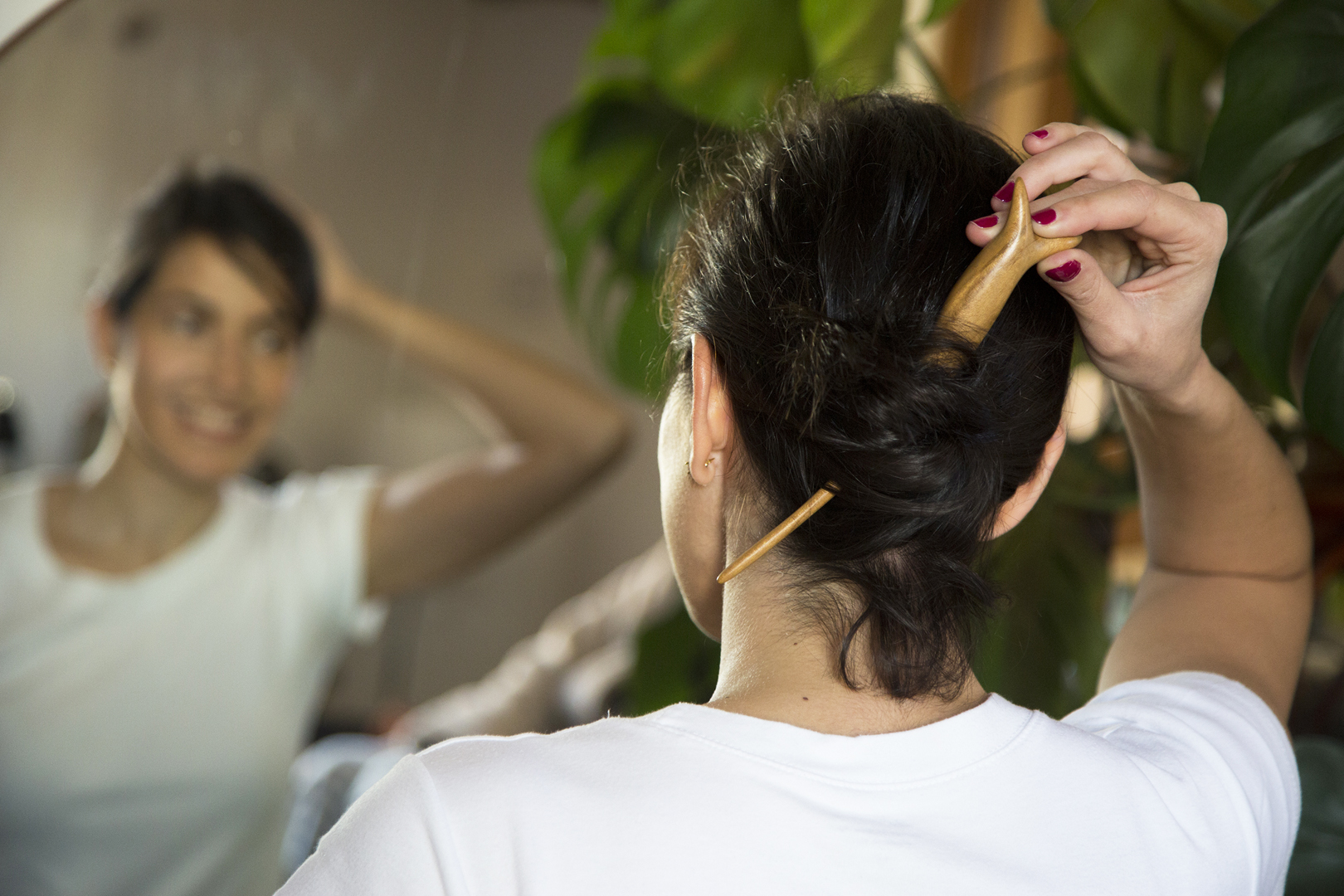 I received this beautiful hair sticks, the Soka bud, a few days ago and love it! Once you have it in your hand you can appreciate the craftsmanship and the amount of love that has been put in every piece. It is such a meaningful object and feels great in my hands & the hair!! You can pre-order your stick from Saya Designs' website and until the 24th of December, you can win yours by participating in our Instagram giveaway!! Would love to hear your thoughts on this project, please leave your comment below!
Image: Anna Panic