A few weeks ago, I find out that my husband is allergic to lambswool (I knew he was intolerant but his allergic has got much worse in the last few week) and it is a pity because I have to put away a few very nice winter jumpers. I am keeping them on the side because I haven't made my mind whether I should give them away or keep them and hope that my husband's allergy would eventually improve.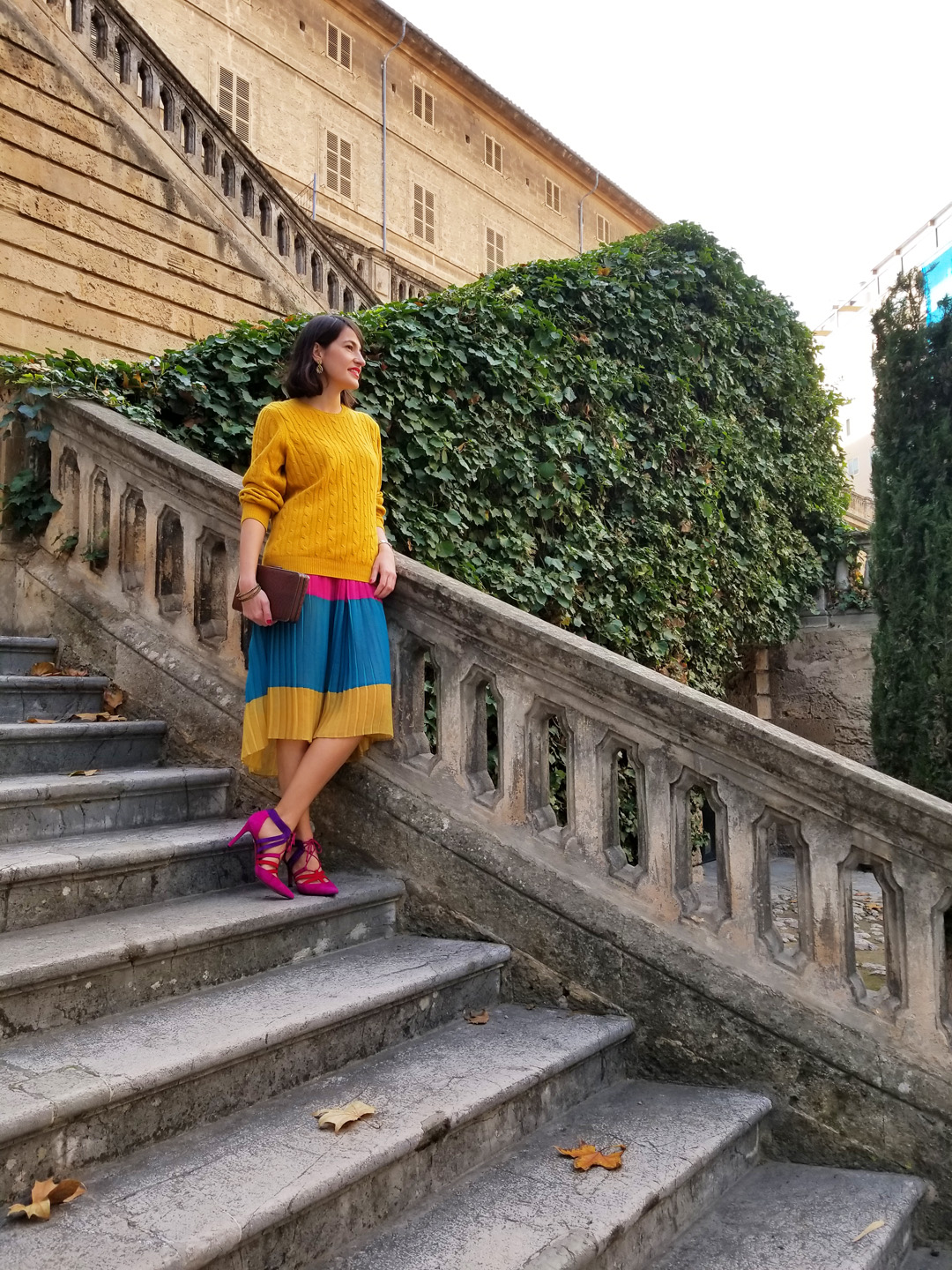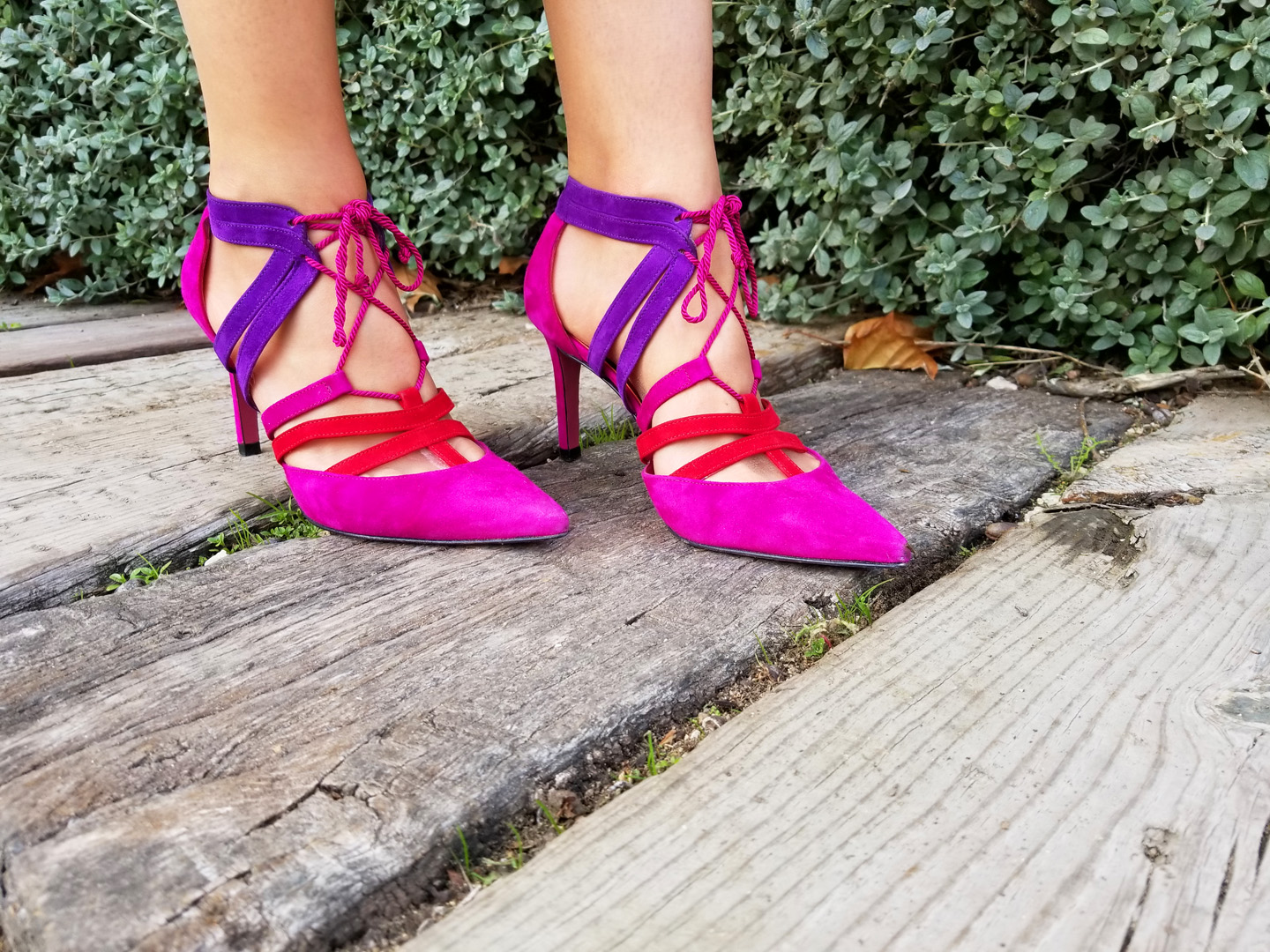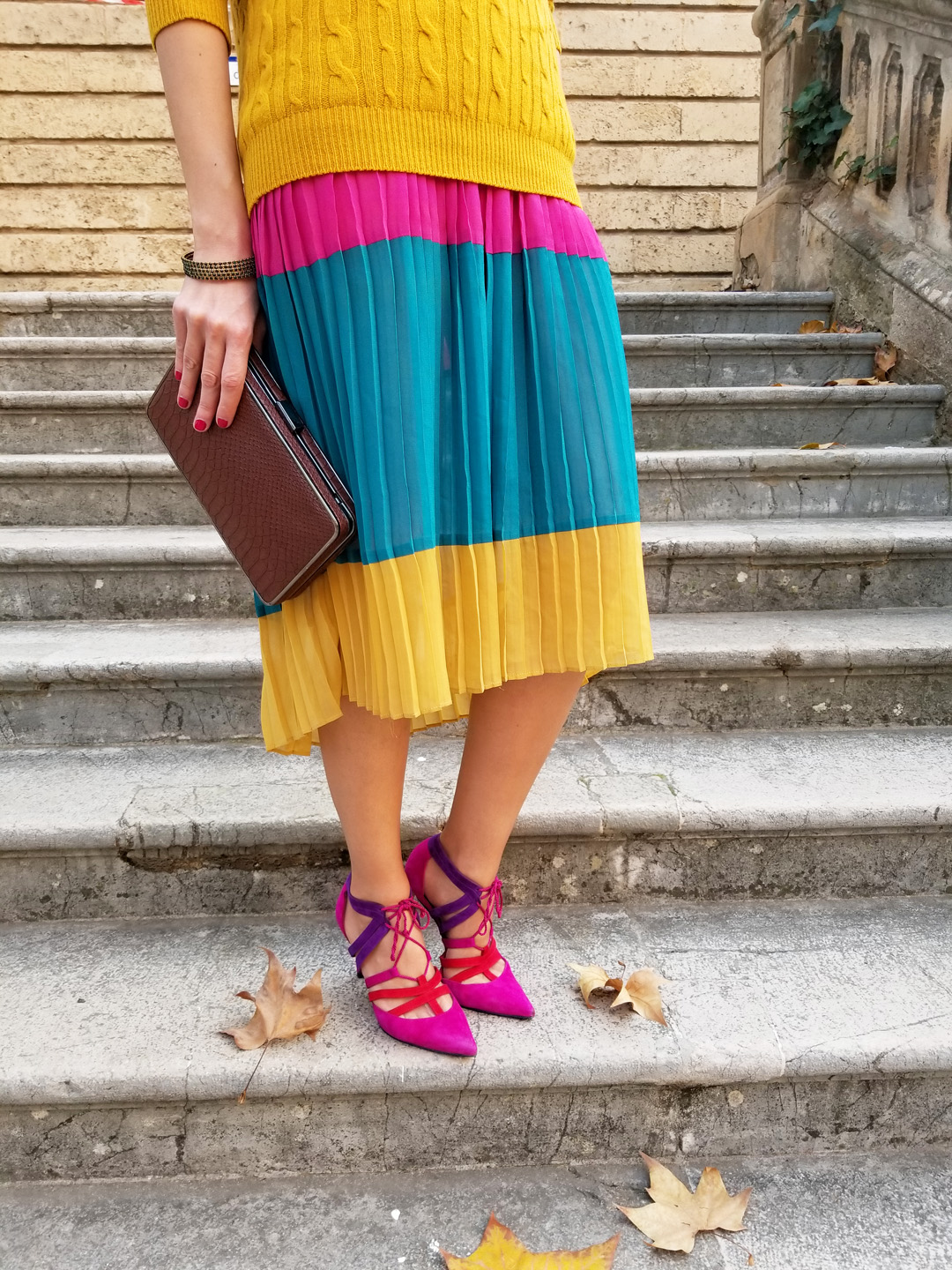 In the meantime, I have been having access to his amazing cashmere jumper collection! I love cashmere and since borrowing is one of the most sustainable ways to go, I have been using them a great deal. By the way, keep into consideration that your husband/boyfriend's wardrobe is a great source of nice basics, I love borrowing his shirts in summer (you can see it here) and now his jumpers for winter! Also, in general men's clothes are made with better quality materials (this is actually true, but I have no idea why). In today's outfit, I wanted to add draw out the winter colour so I combined a men's jumper with this very feminine and flowy pleated skirt. Actually, it is a full-length skirt (I even have a matching dress), but I don't like that length on winter and I have folded it to achieve a midi skirt. This medium length is super hot at the moment, as you can see in the street style images below.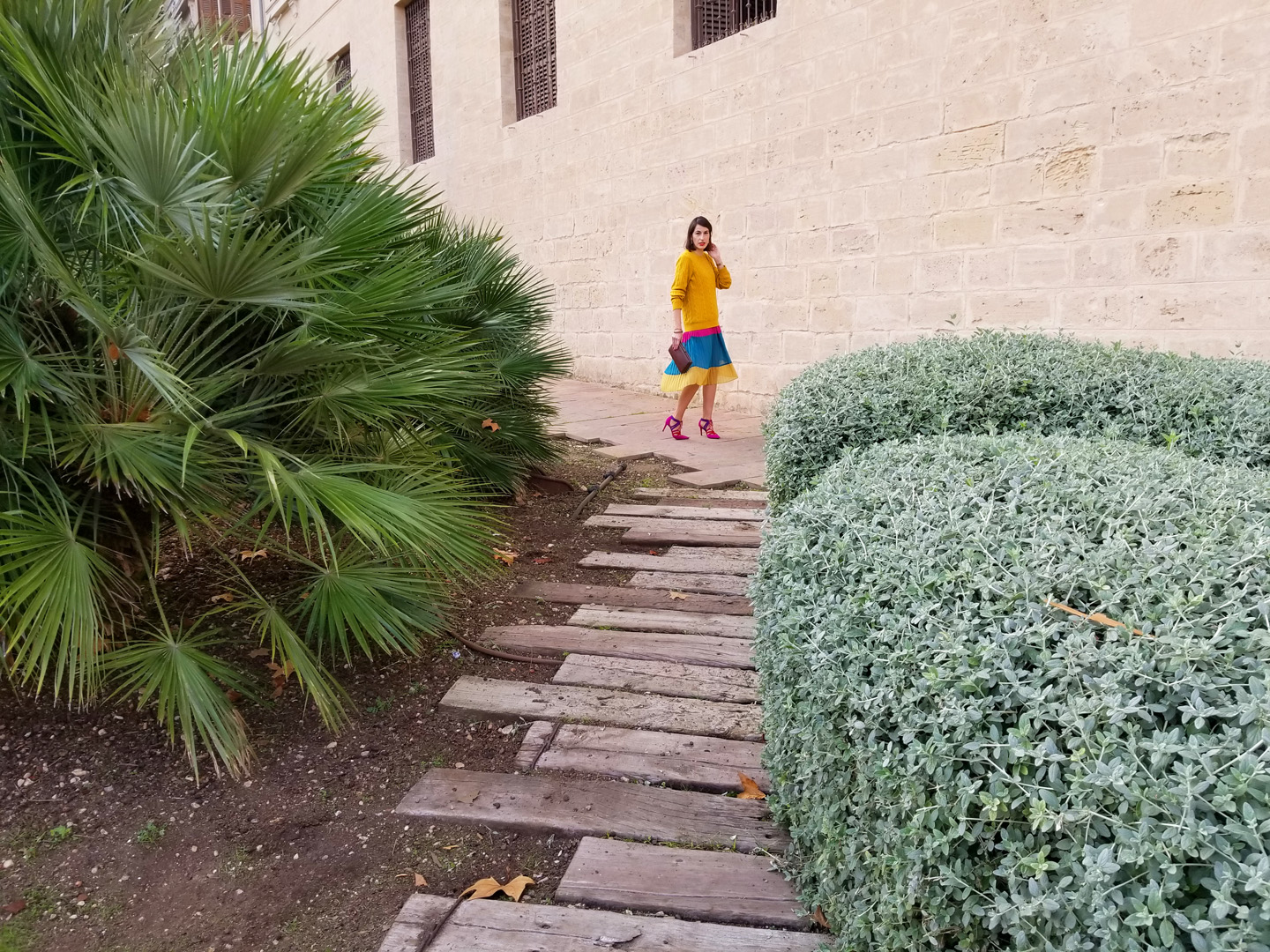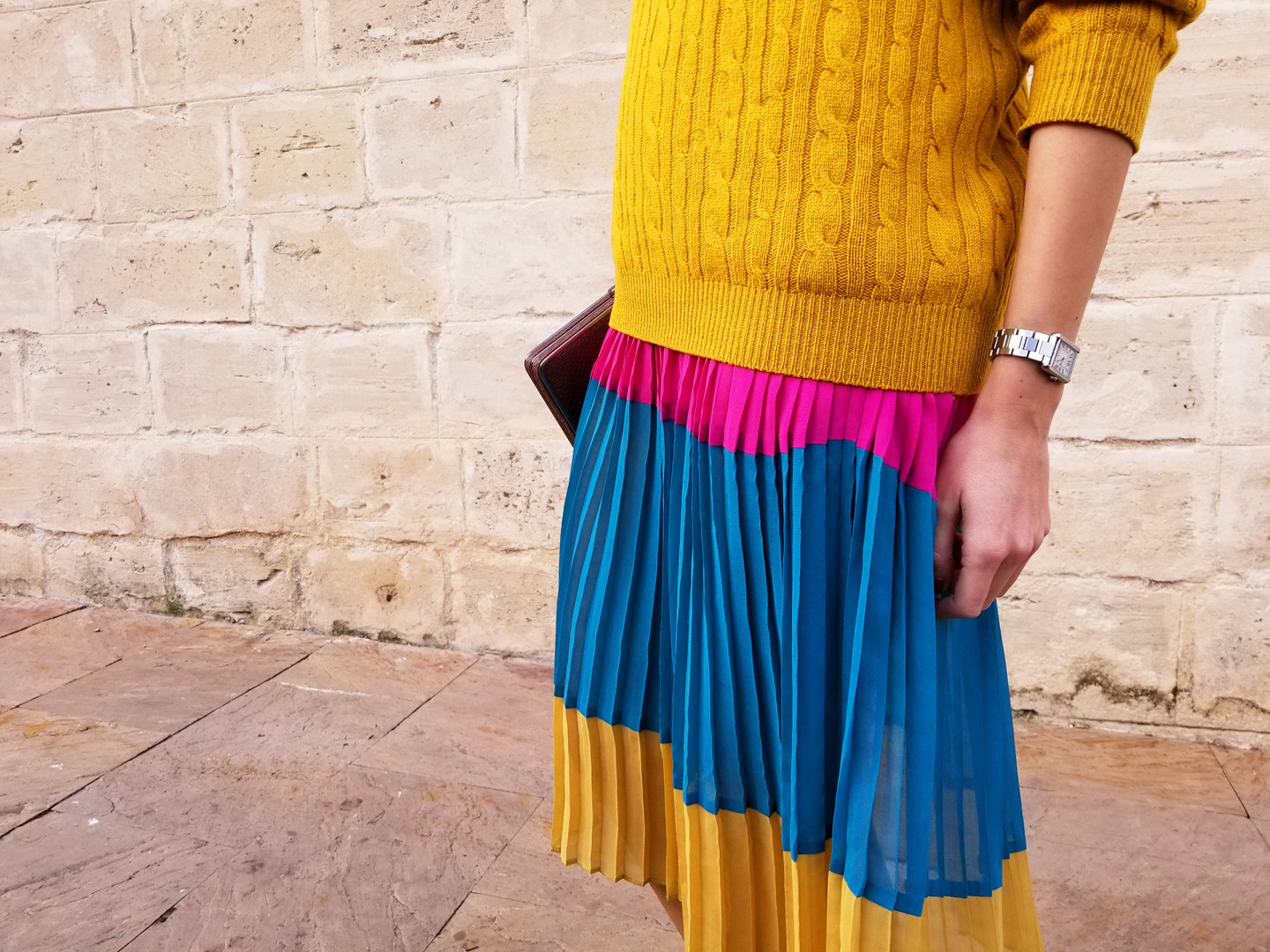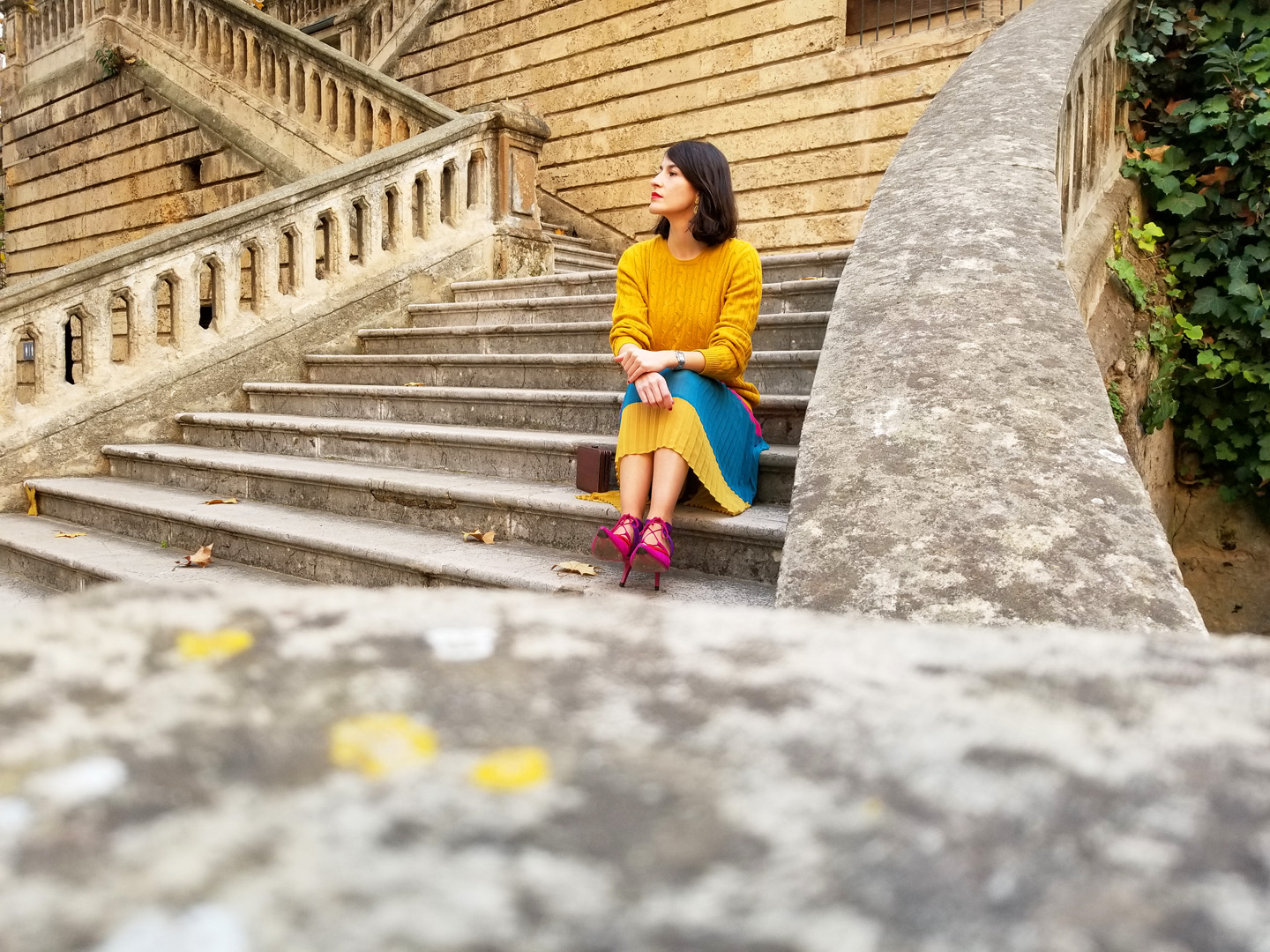 I tried many different options in this outfit and I believe the risk has paid off! As I have mentioned many times before, having a sustainable wardrobe should be fun and super creative as far as you are willing to take risks!! What has been the most successful and risky outfit you have ever worn? Share your comments below!!
Jumper – Borrowed | Skirt – Muestrarios | Shoes – Mascaró | Clutch – Muestrarios | Bracelets – Bazaar in India