I image Coco Chanel could have been the inspiration for this outfit with the incorporation of two of her most iconic pieces captured in this look!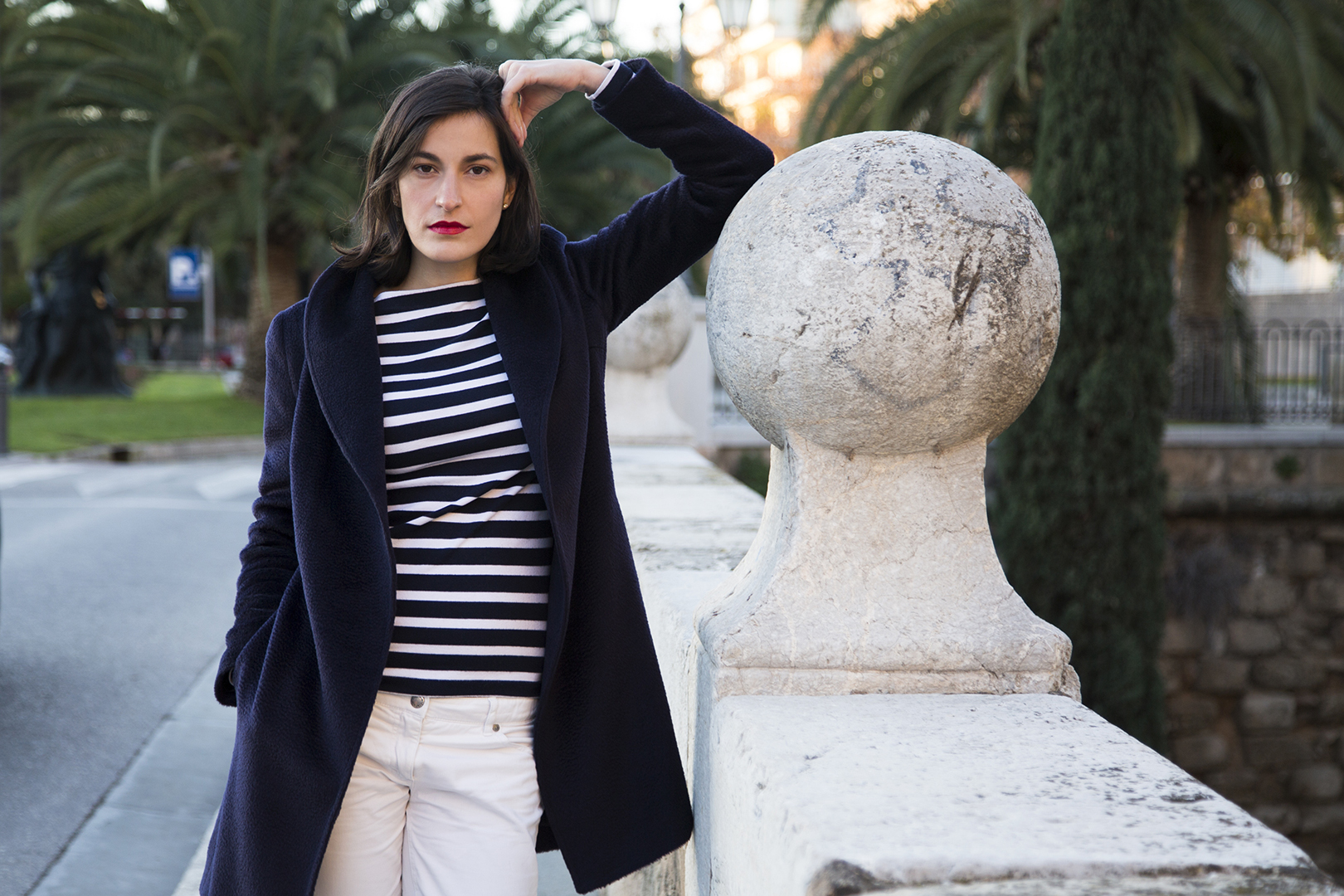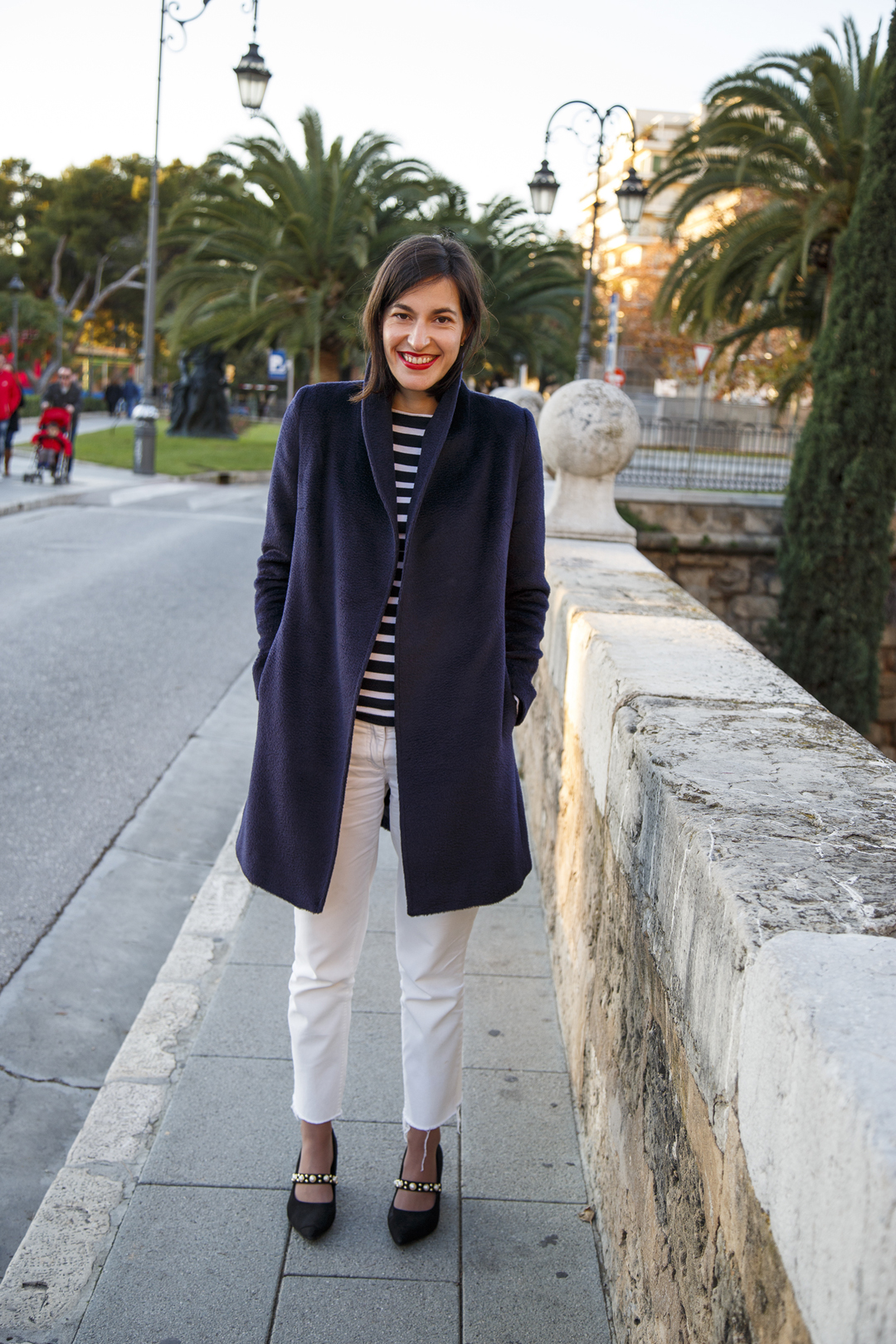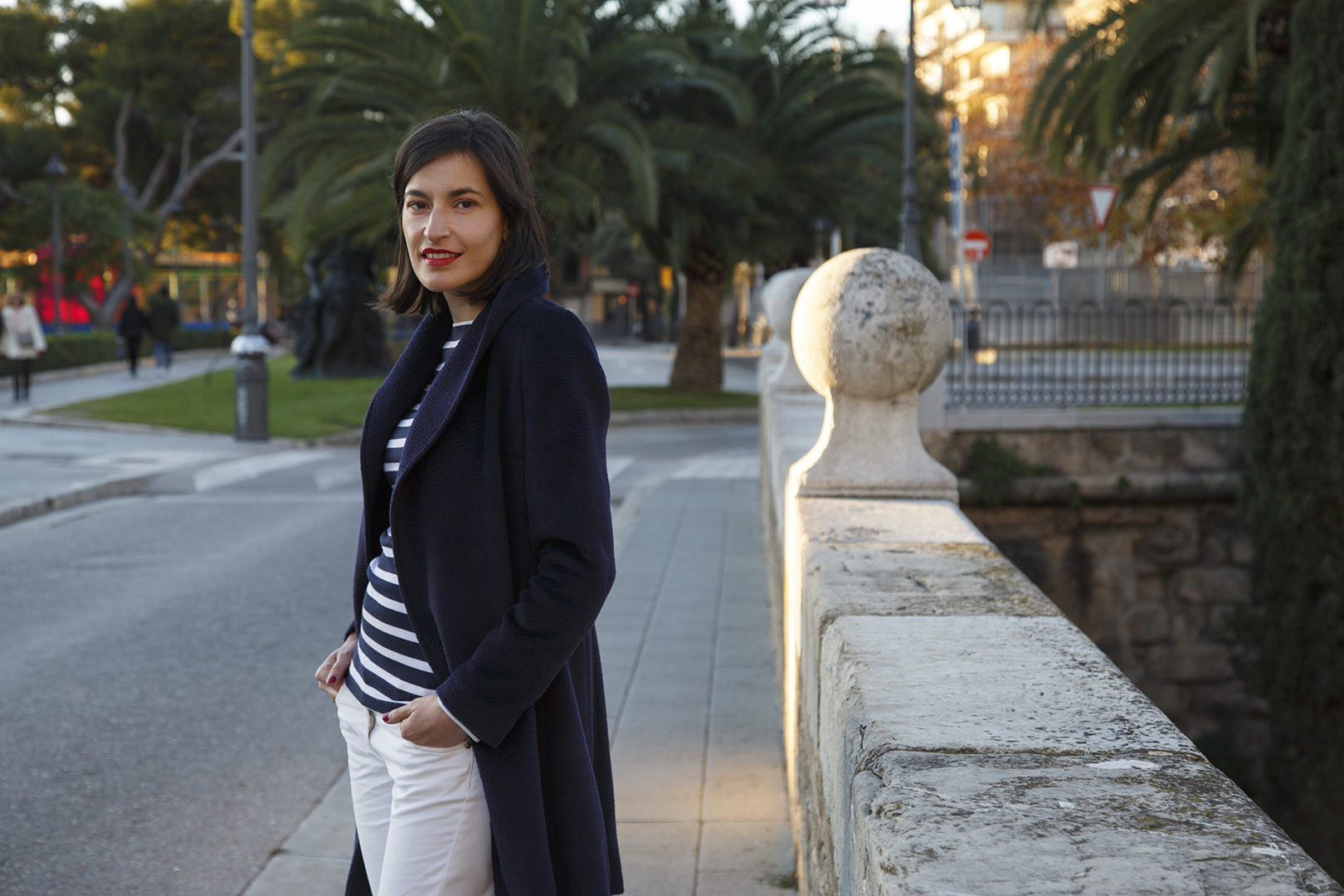 During a trip to the French coast Gabrielle Chanel, Coco, got so inspired by the fishermen that she introduce the breton striped t-shirt in her nautical collection in 1917, since then striped t-shirt have become an icon of Chanel and French fashion. It is also an essential part of my wardrobe, as you can see here and here. Secondly, Coco was a lover of pearls! They says that one evening she was out dancing the charleston and her pearl necklace broke, all the men in the room rushed to help collecting the small treasures and Coco found the situation so funny that started wearing pearls in every occasion and became an iconic part of her style!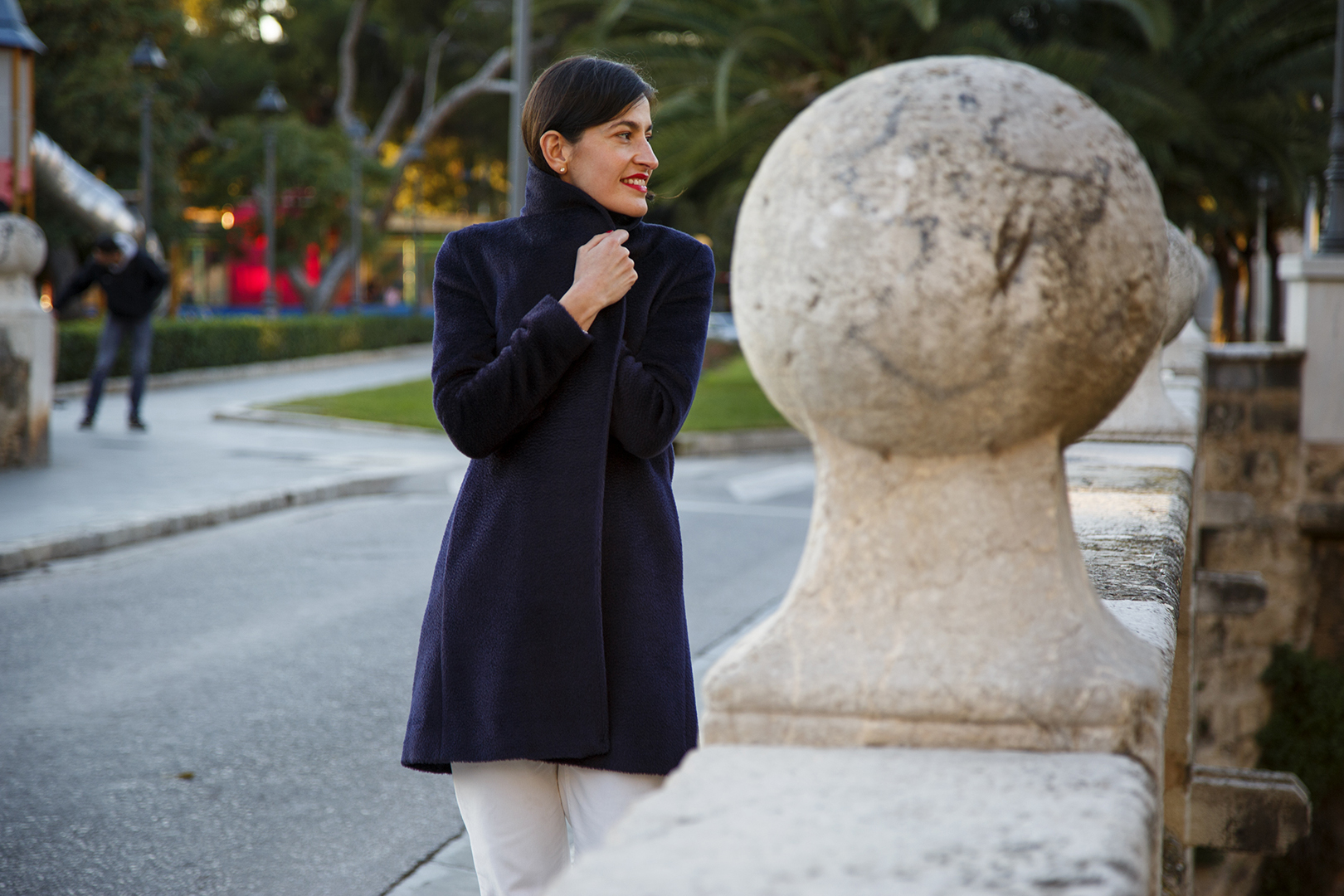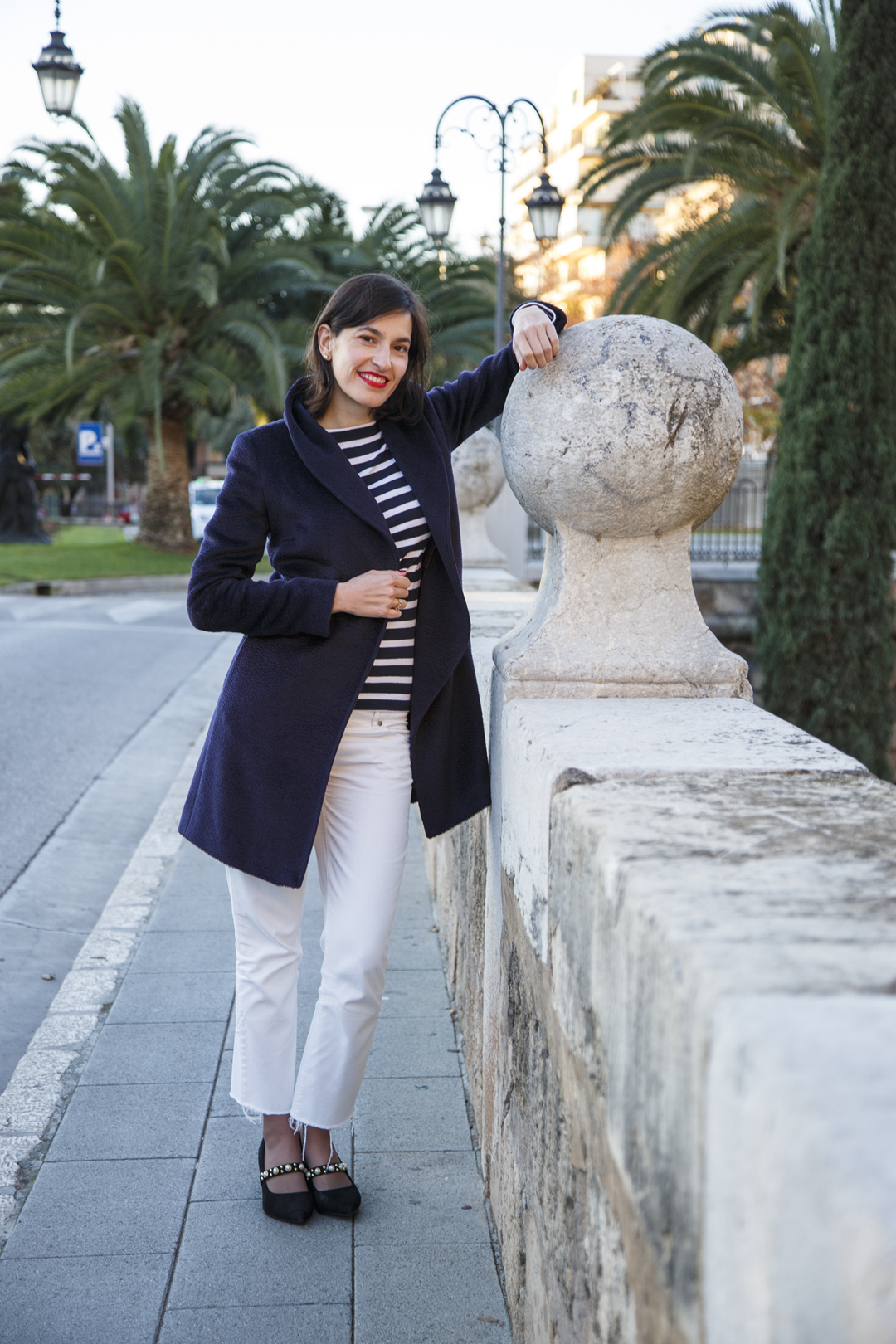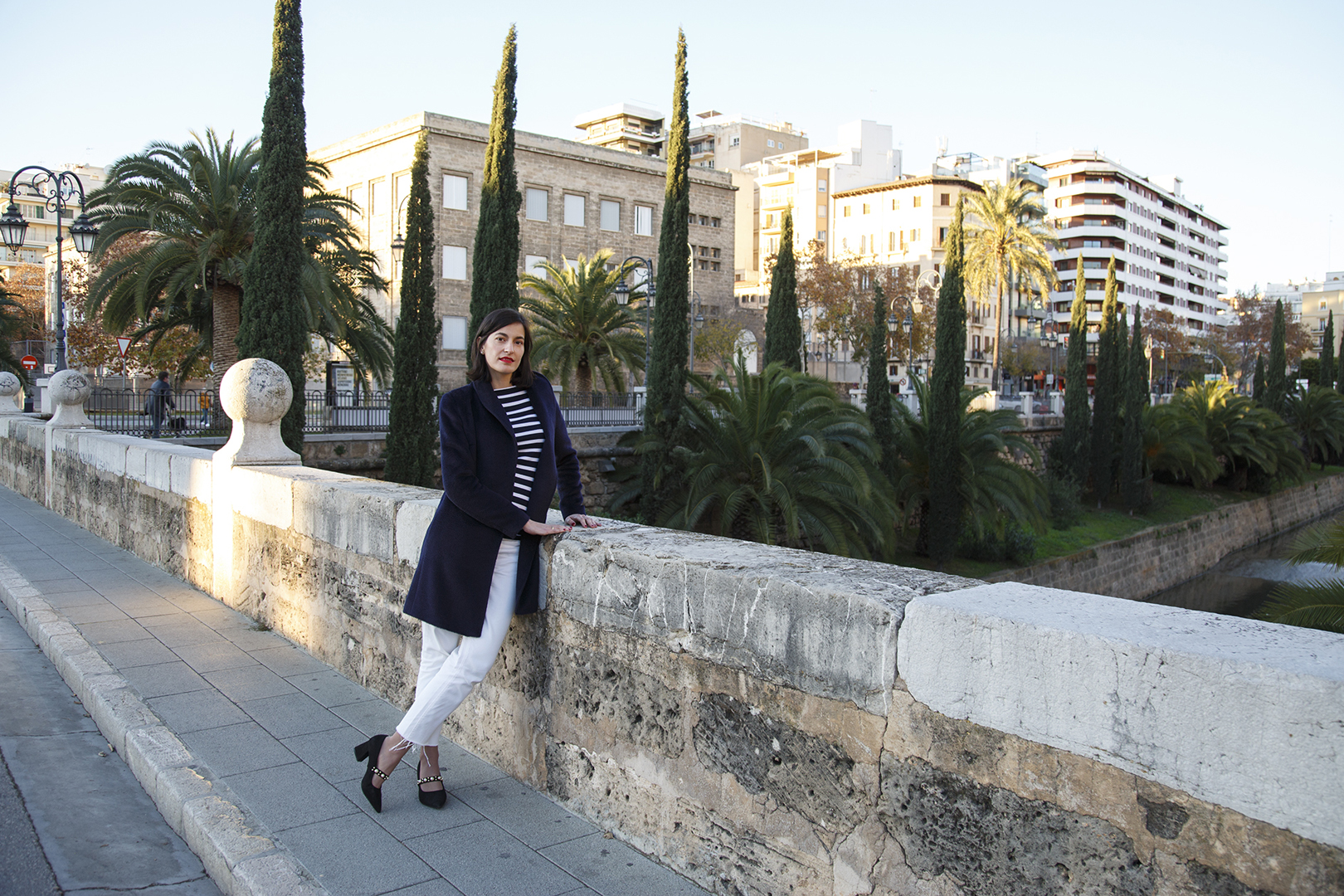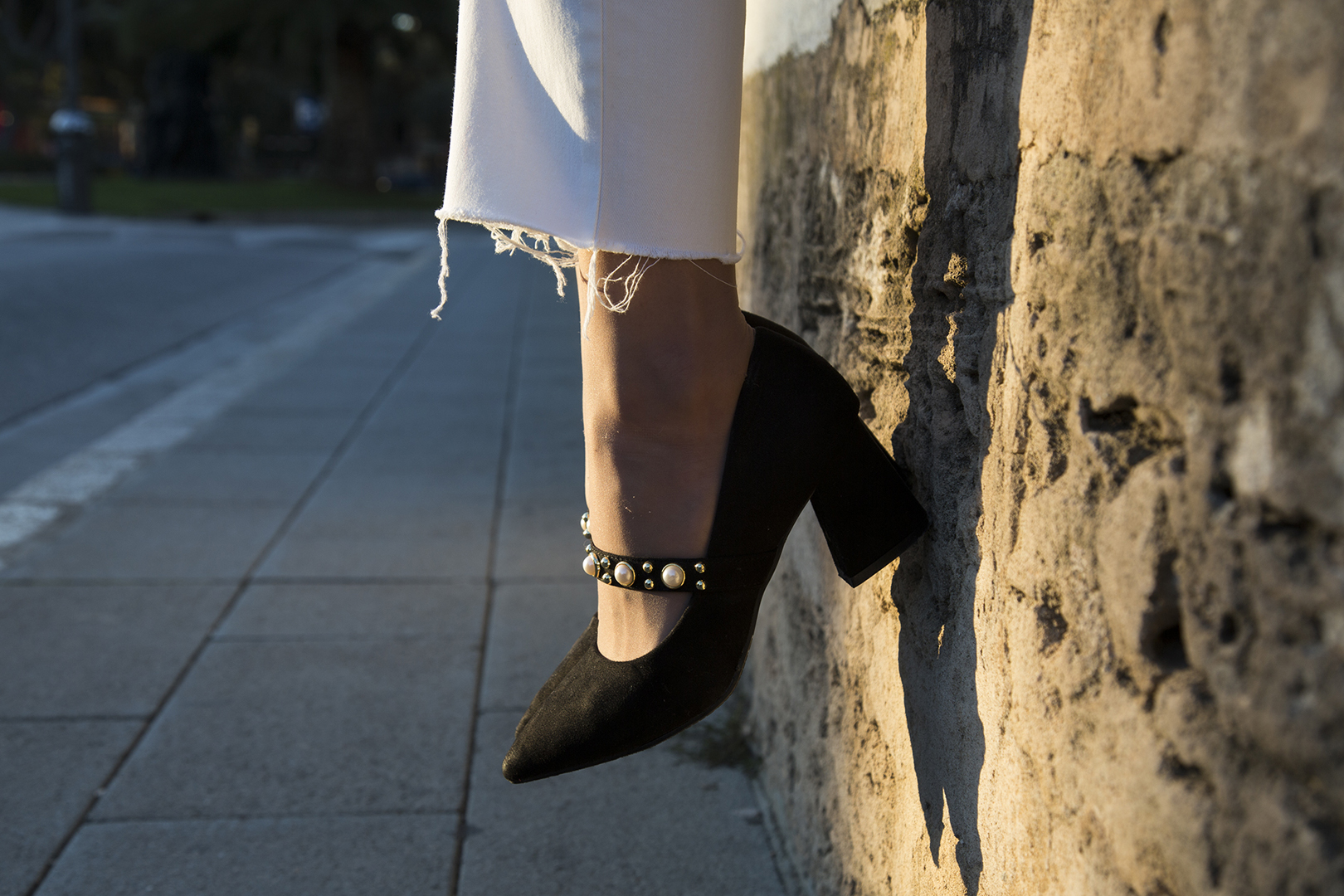 I created this look around the beautiful coat. As I have said many times before, I am strong believer of buying locally, in case you have missed it, my reasons why are here. I got this coat during a trip to Peru last summer for my birthday. I have been waiting months to wear it and share it with you all! One of Peru's biggest treasures is alpaca wool, considered to be one of the finest fibers in the world, together with cashmere and angora. I fell in love with the long shiny hair that come from baby suri alpaca, which is the softest version of the fiber and is collected from the first shear of the animal once it is an adult. The shearing is done in the traditional way in rural parts of the Andes ensuring that the animals remain in their natural environment. The animals are shear once a year and shed up to 3.5 kg (7.7 pounds) of wool per animal. Thanks to its valuable fiber this rare and special animal is helping to bring economic growth to these rural areas of Peru. In future posts I will show you how to style a coat to obtain very different looks.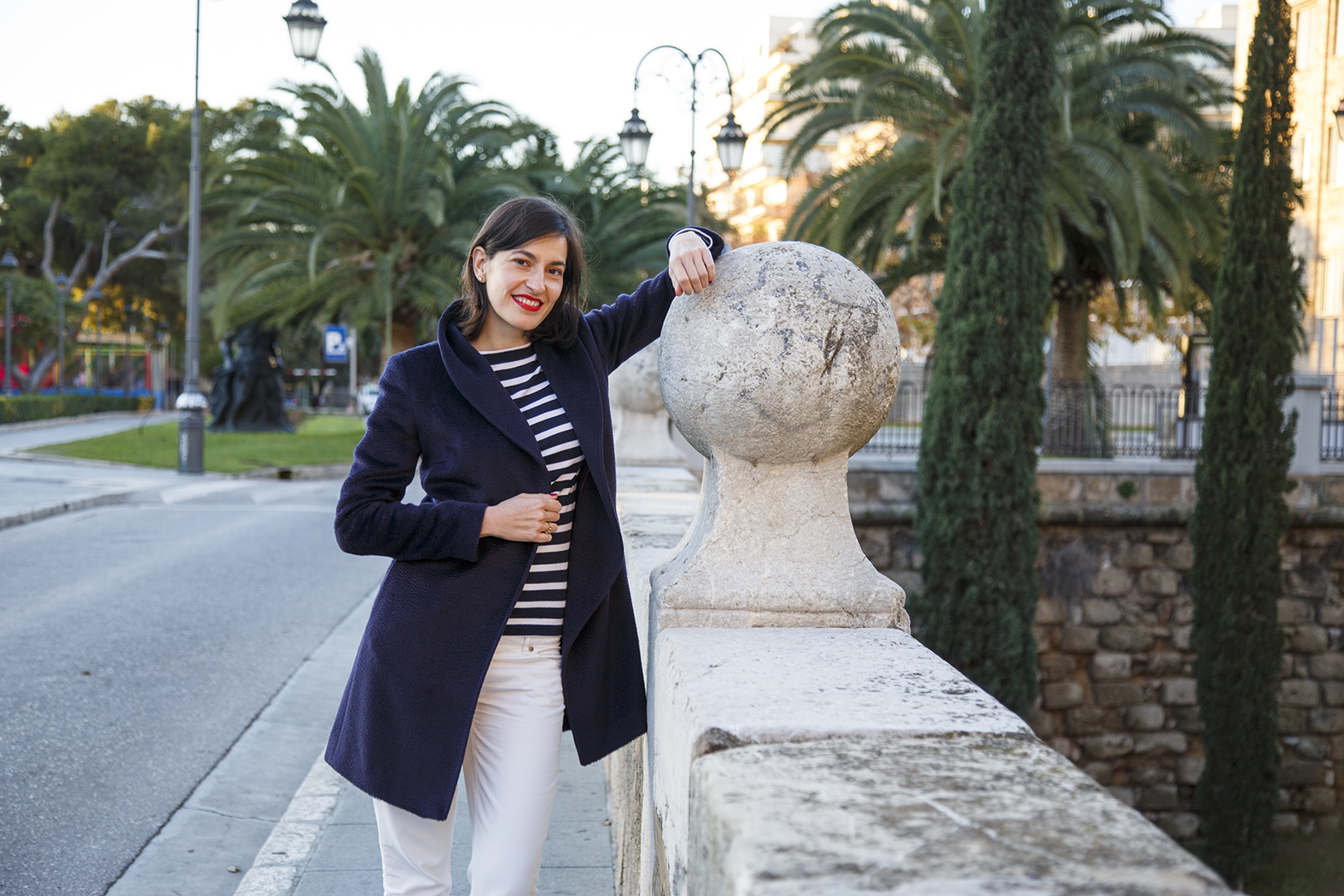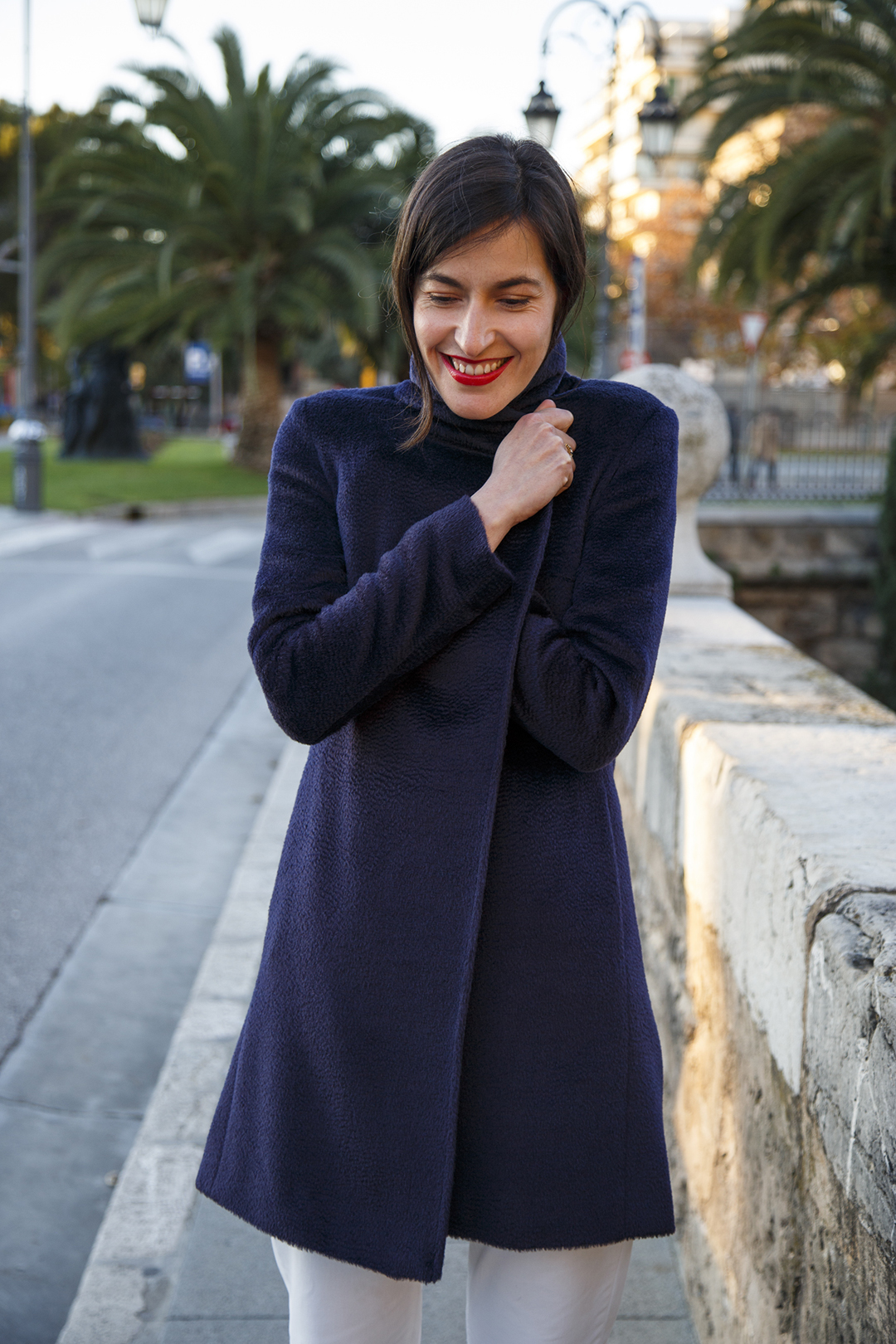 Which of these garments are your favourite and why? I can't wait to hear your thoughts, share your comments below!!
Fotografía: Anna Panic
Coat – Kuna | T-shirt – Gap | Trousers – refresh | Shoes – Muestrarios