Lately, my biggest obsession is about clothing composition. The material from which clothes are made is of significant importance when I acquire a new garment and I love the natural "noble" fibres, such as cashmere, linen or silk, well, who doesn't? I guess the reason for this obsession is that in my experience the clothes made out of this materials are the ones that end up lasting the longest. My mother has passed me down amazing leather accessories or beautiful silk shirts, whereas most of the plastic based clothing ended up being discarded! When purchasing preloved clothes, I am prepared to pay a little extra for high-quality garments, which are usually produced from natural fibres.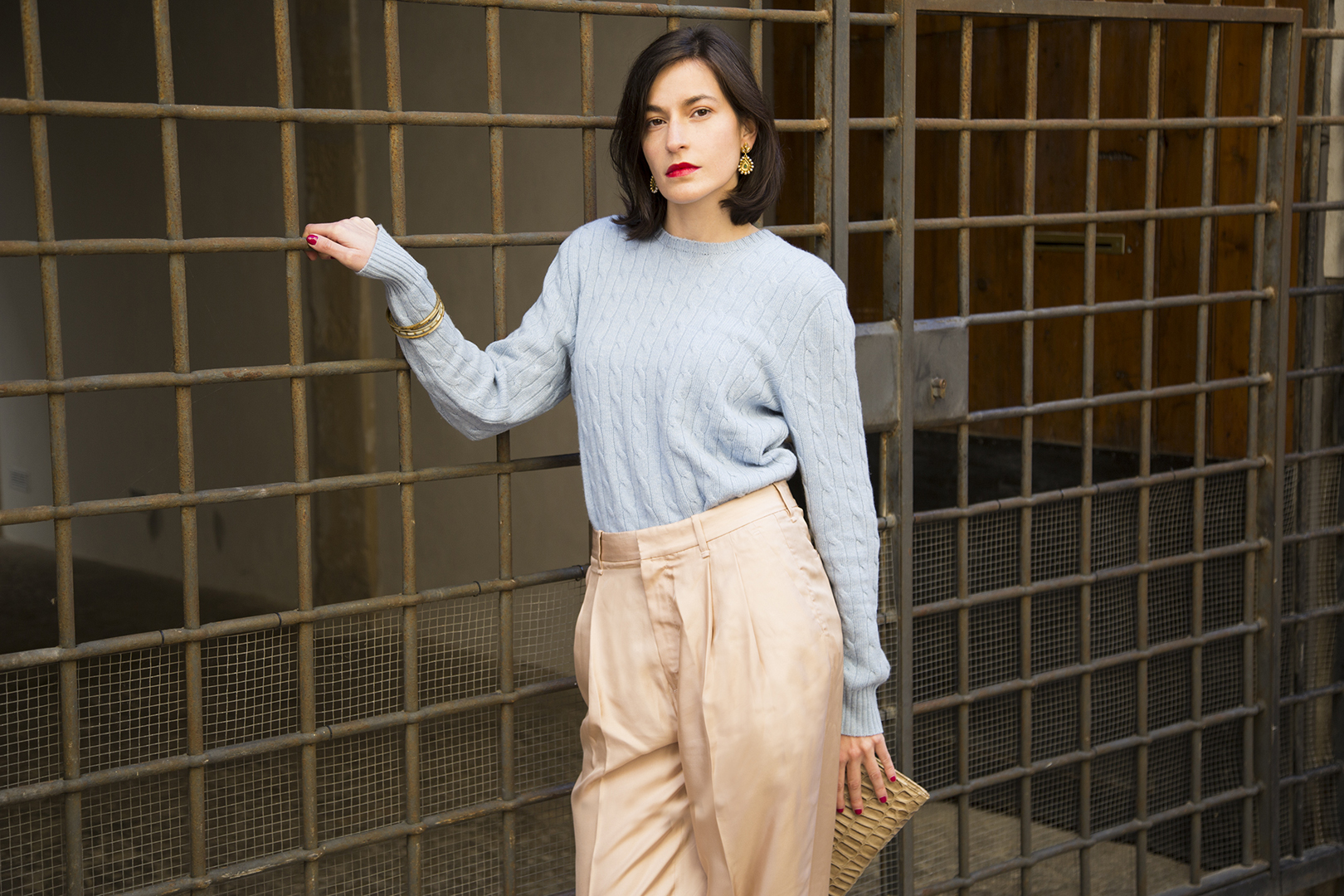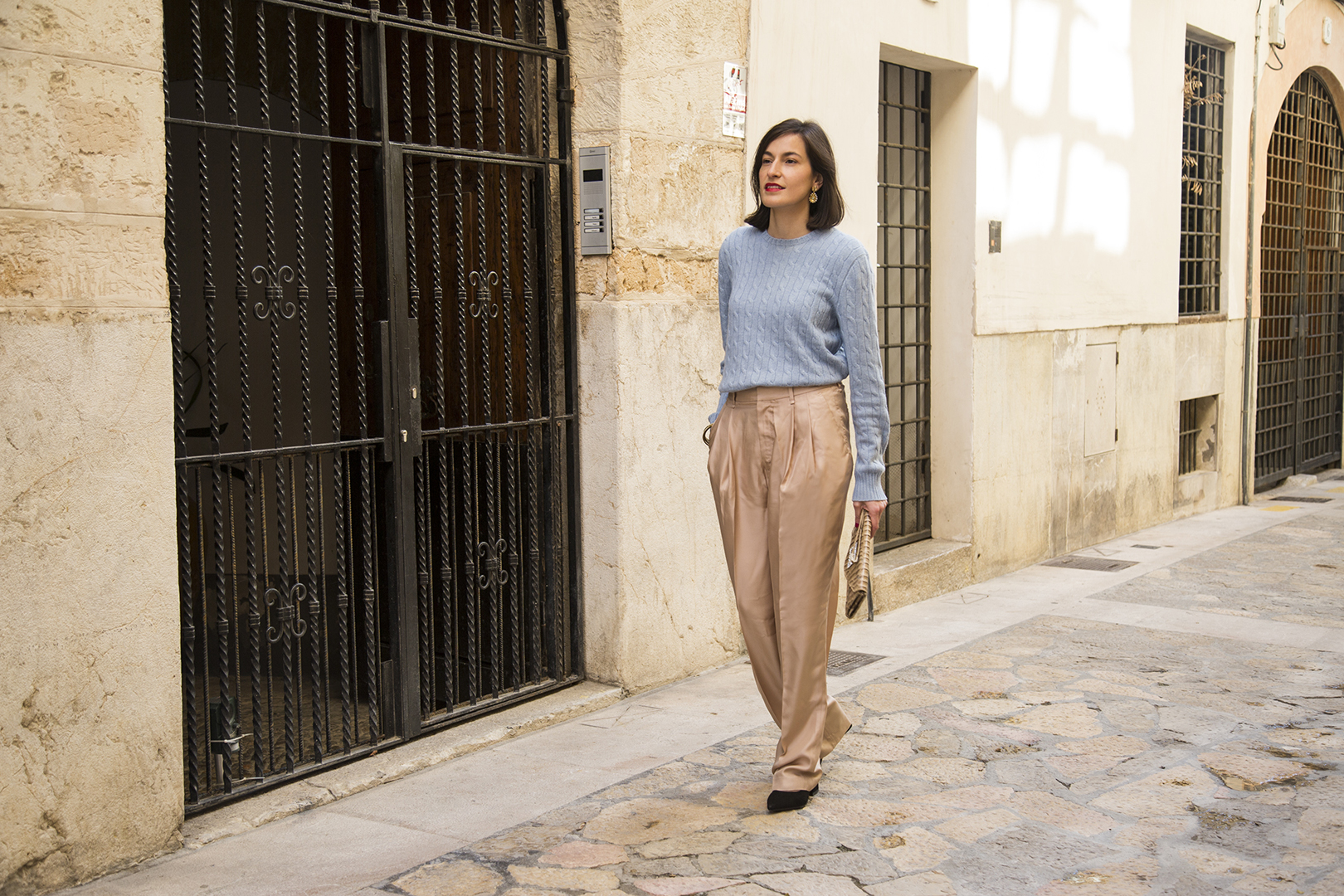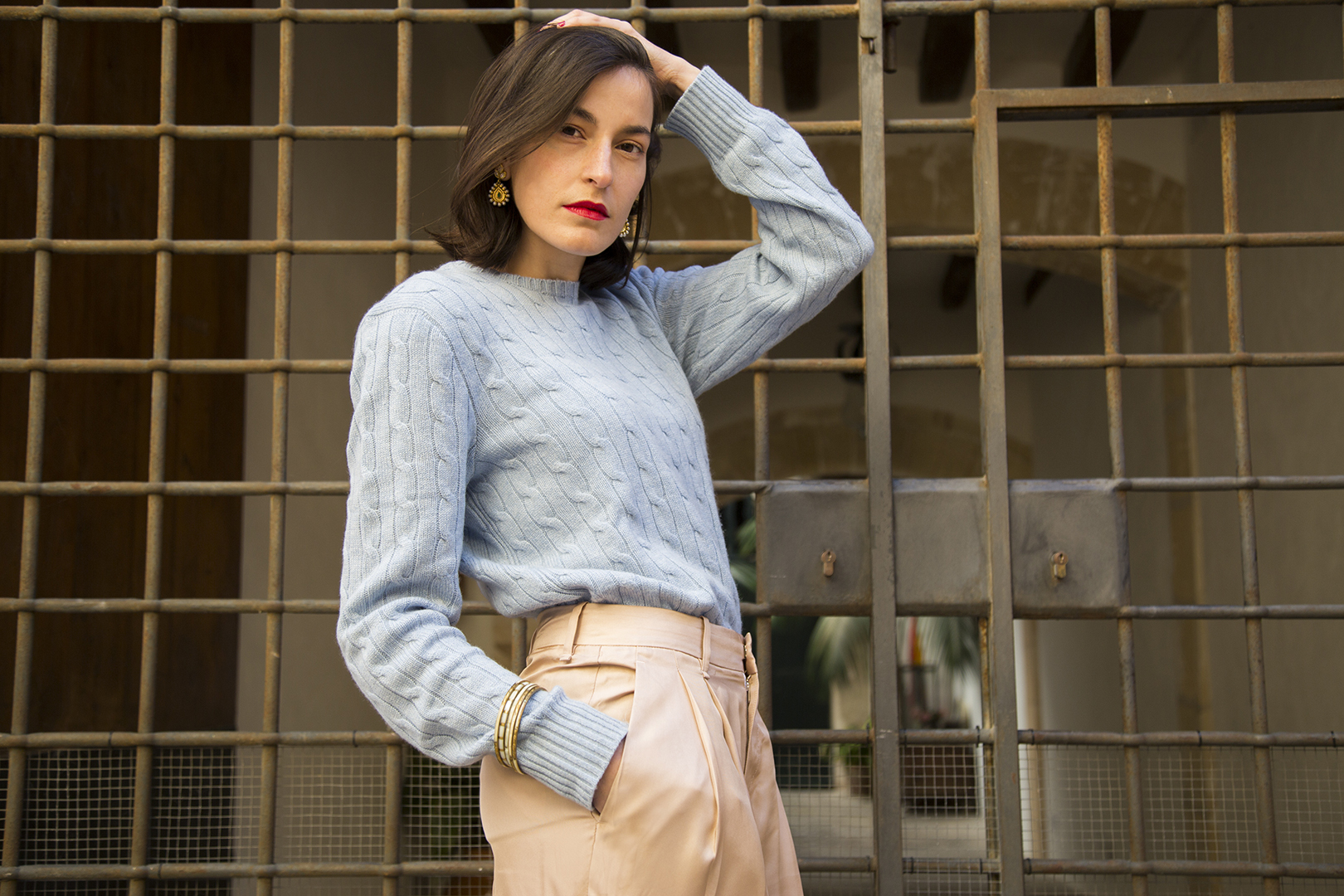 Today's outfit is all about sustainability and natural fibres. If you have been following me for some time, then I'm sure you already know that lately, I have been dipping into my husband's wardrobe, you can check it out here. He has a gorgeous collection of pure cashmere jumpers and since borrowing is one of the most sustainable ways to go, I continue using them. I am complementing with these trousers for the first time, I got them a few months ago in Atlanta from a vintage store. I completely fell in love with them I soon as I saw them, they have an impeccable cut, 100% silk and are locally produced in USA. They were still carrying the original tags when I found them in the second-hand store. It is sad that fashion trends can be so quick that such a beautiful garment ends up in the second-hand circuit before being loved by someone. As in this case, when purchasing preloved clothes I go for good quality and natural fibres and it is always a pleasant surprise to find a little treasure like this one.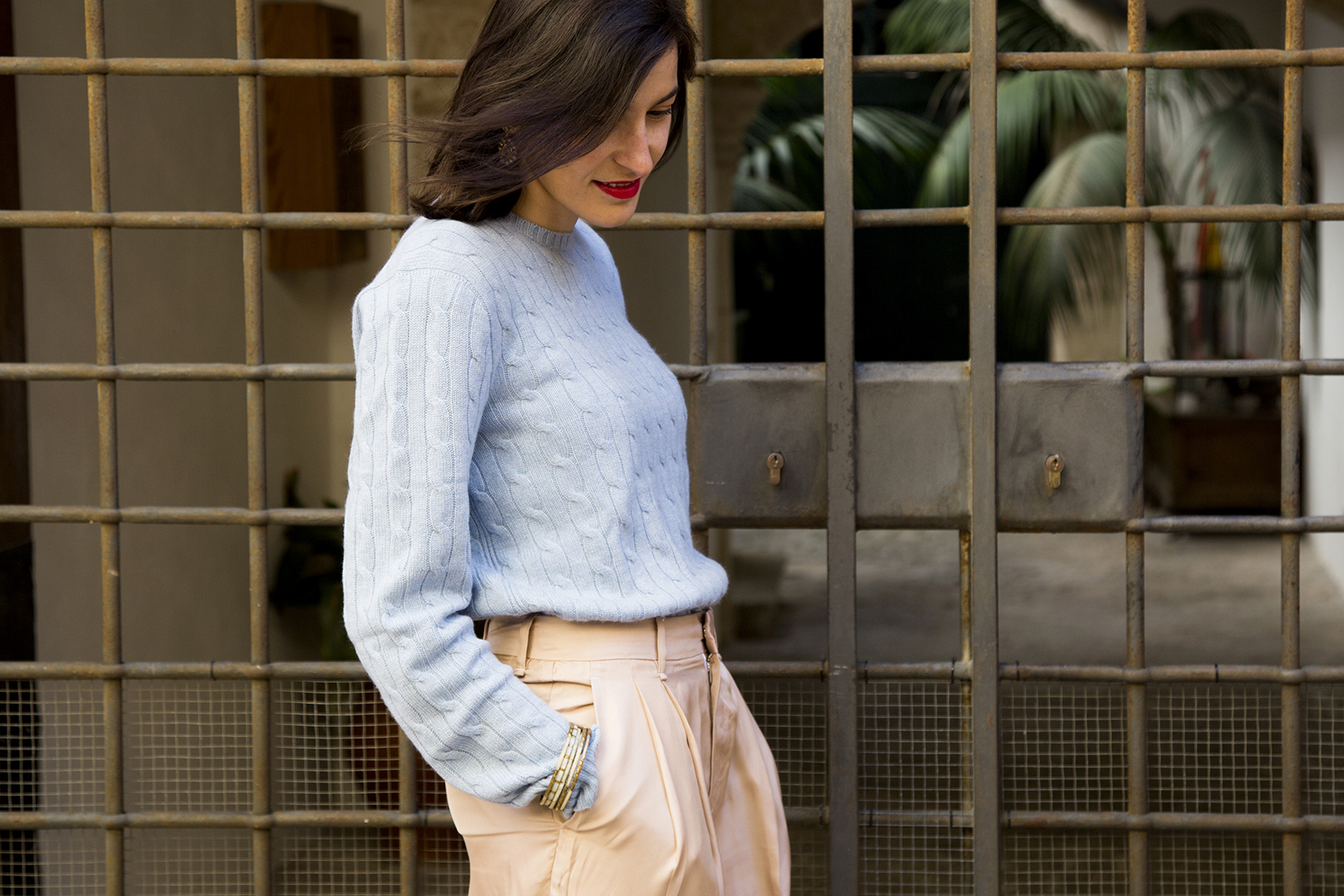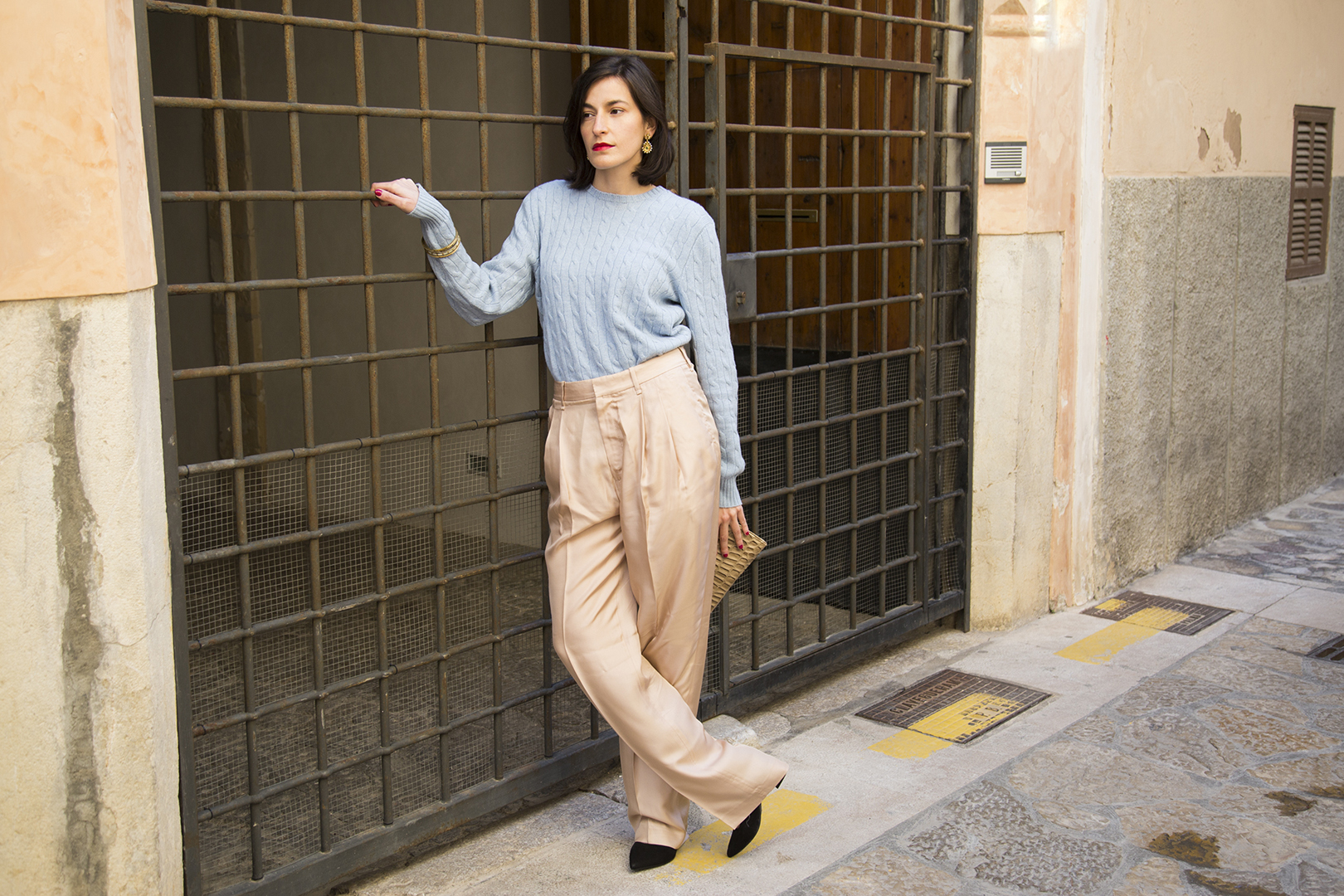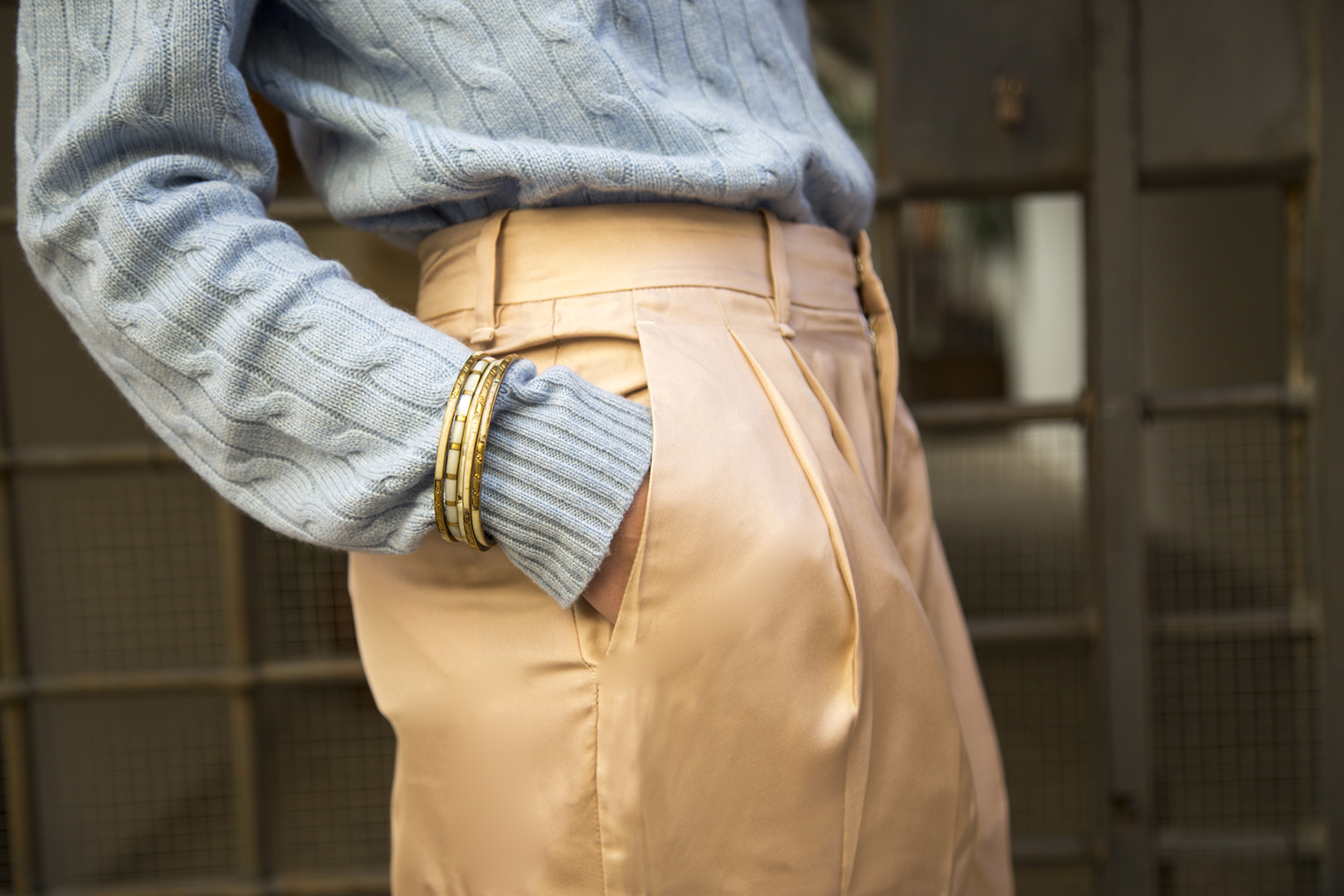 What about you? What amazing treasures have you found in a vintage store? Share your comments below,  I am looking forward to hearing your story!!
Image: Anna Panic
Jumper – Borrowed from my husband | Trousers – Buffalo Exchange | Clutch – Muestrarios | Shoes – Muestrarios | Earrings – Indian bazaar | Bracelets – Pre-loved