Loving fashion and being on a journey to a more sustainable wardrobe and lifestyle can be quite a challenge, but at the same time, it is a great opportunity to get creative, resourceful and find new ways to combined your clothes. Combining your garments in several different ways helps to increase the mileage of your clothes while keeping your outfits looking fresh! The easier way to be sustainable is by increasing the usage of the clothes we own. By simply extending the life of your clothes by further 9 months, we would save around a 20-30% reduction in carbon, waste and water footprints.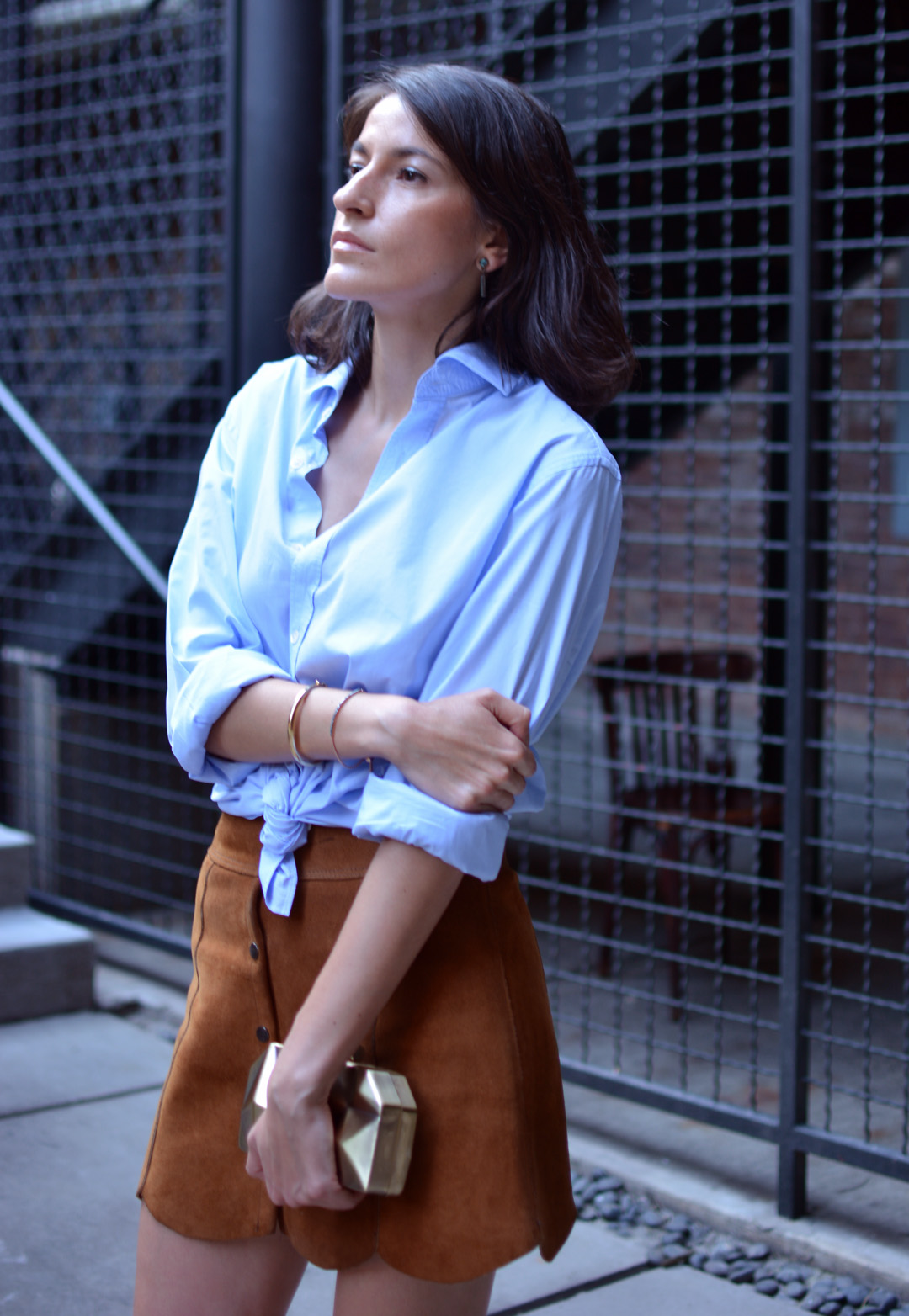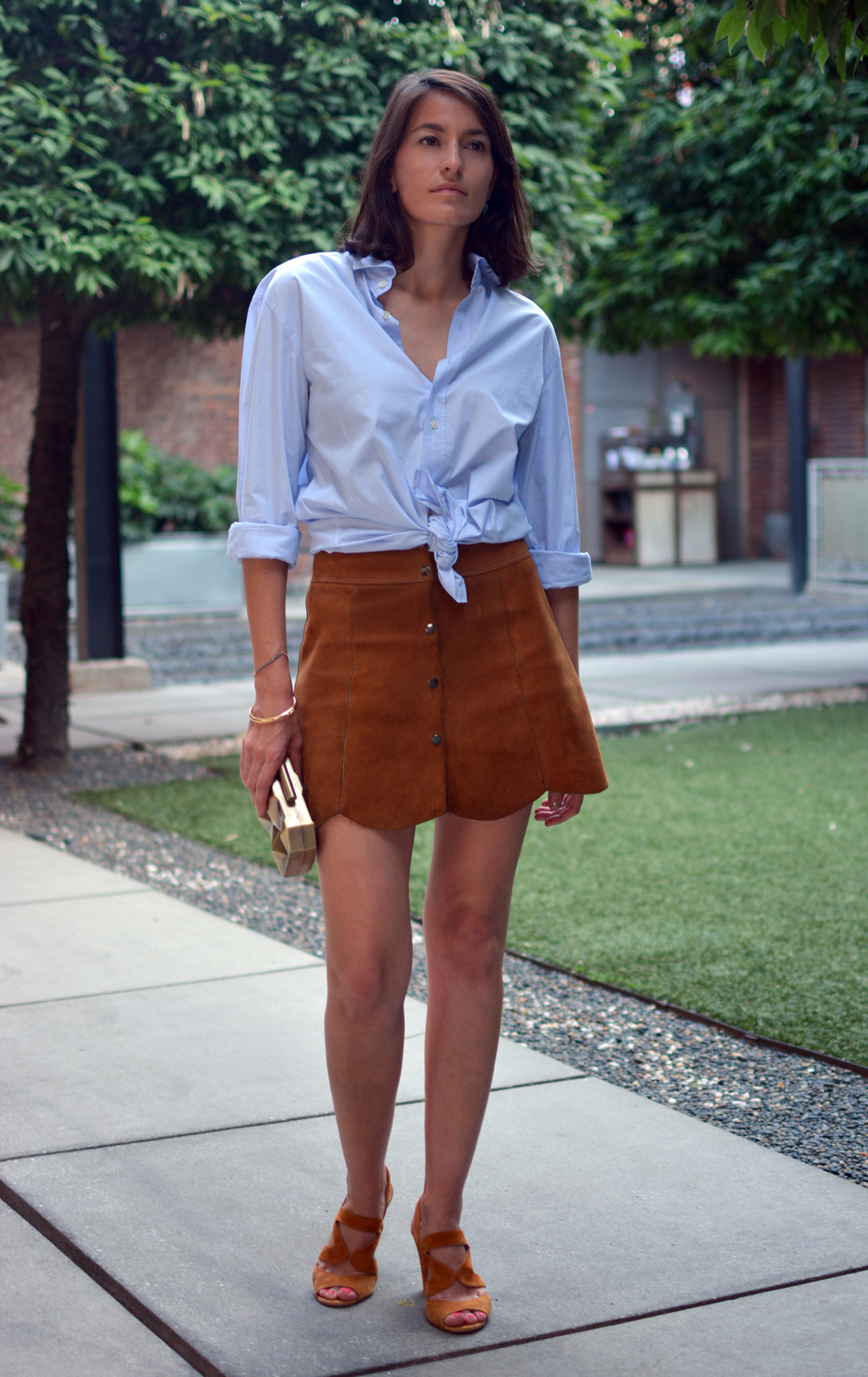 In today's post, I have found inspiration from my husband's wardrobe. I have chosen one of his shirts to put together a very eclectic outfit. I really like how you can take a man's shirt and create a very feminine look out! I have combined it with a vintage suede skirt. This skirt is very thick which gives it structure and a very feminine A-line shape. I conclude the outfit with a pair of suede sandals that combined perfectly with the skirt and a geometric clutch that is a statement piece for any outfit, whether it is a casual or an evening look you are going for.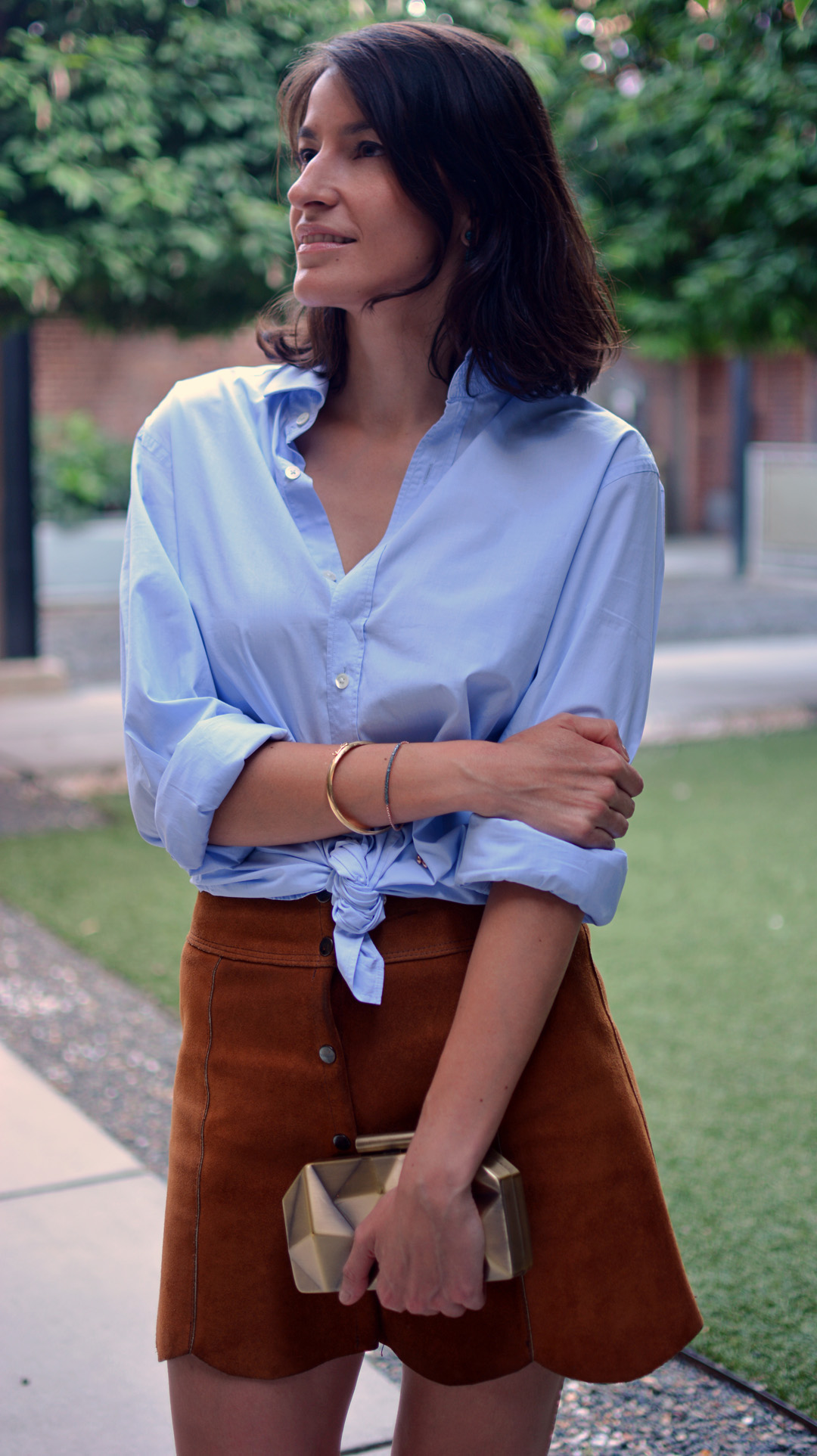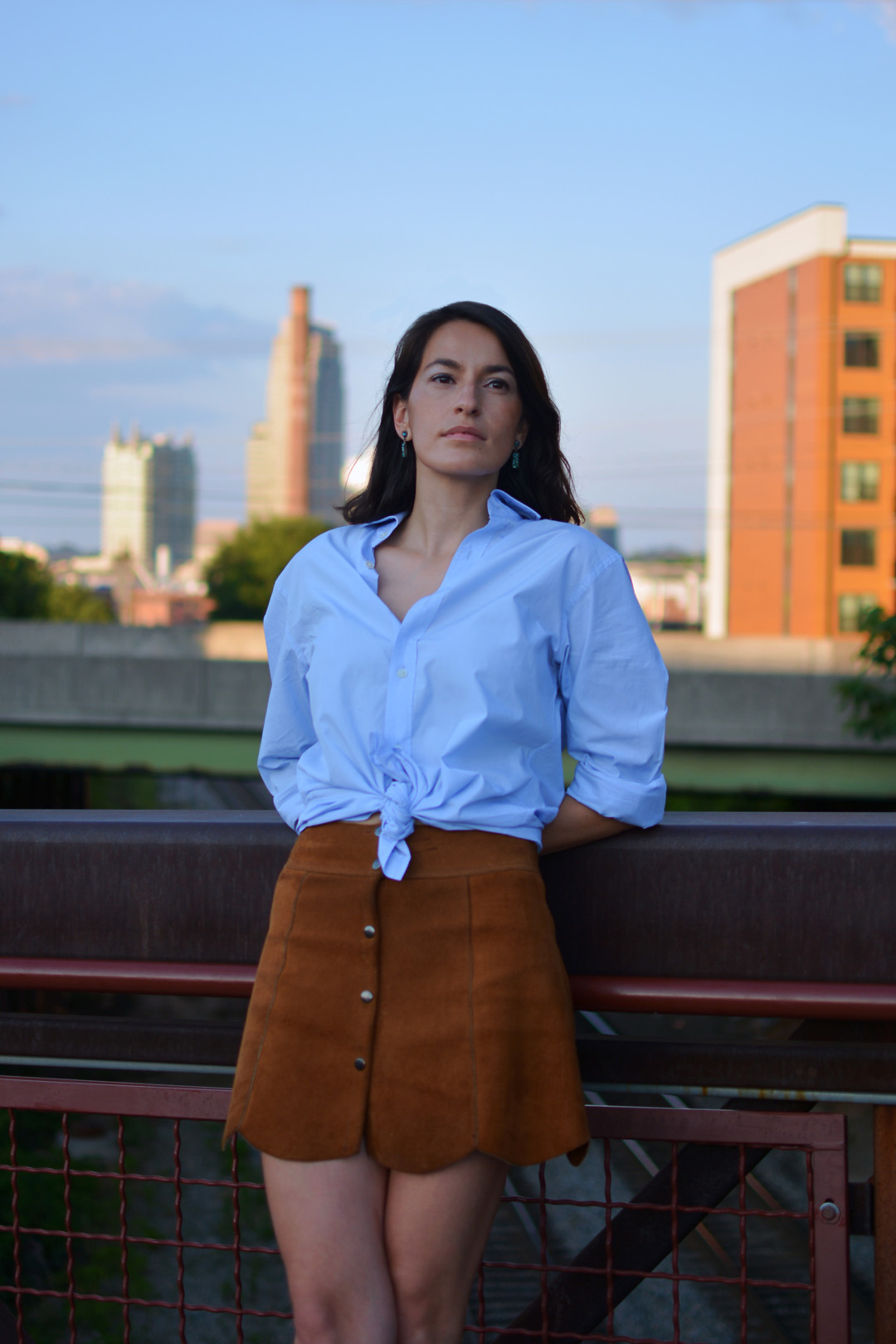 I am also wearing some jewelry that is very special for me! The earrings are a Persian piece, aquamarine is a classic that Persians have been using to create jewelry for centuries. For me the most important piece, the gold bracelet is my grandmother's engagement band. Traditionally in Spain, or at least in certain regions of Spain, a marriage proposal would be agreed with a simple, clasping gold bracelet given to the bride to be. Times are changing, as more people opt for a diamond engagement ring. What are your thoughts, should people maintain their traditions?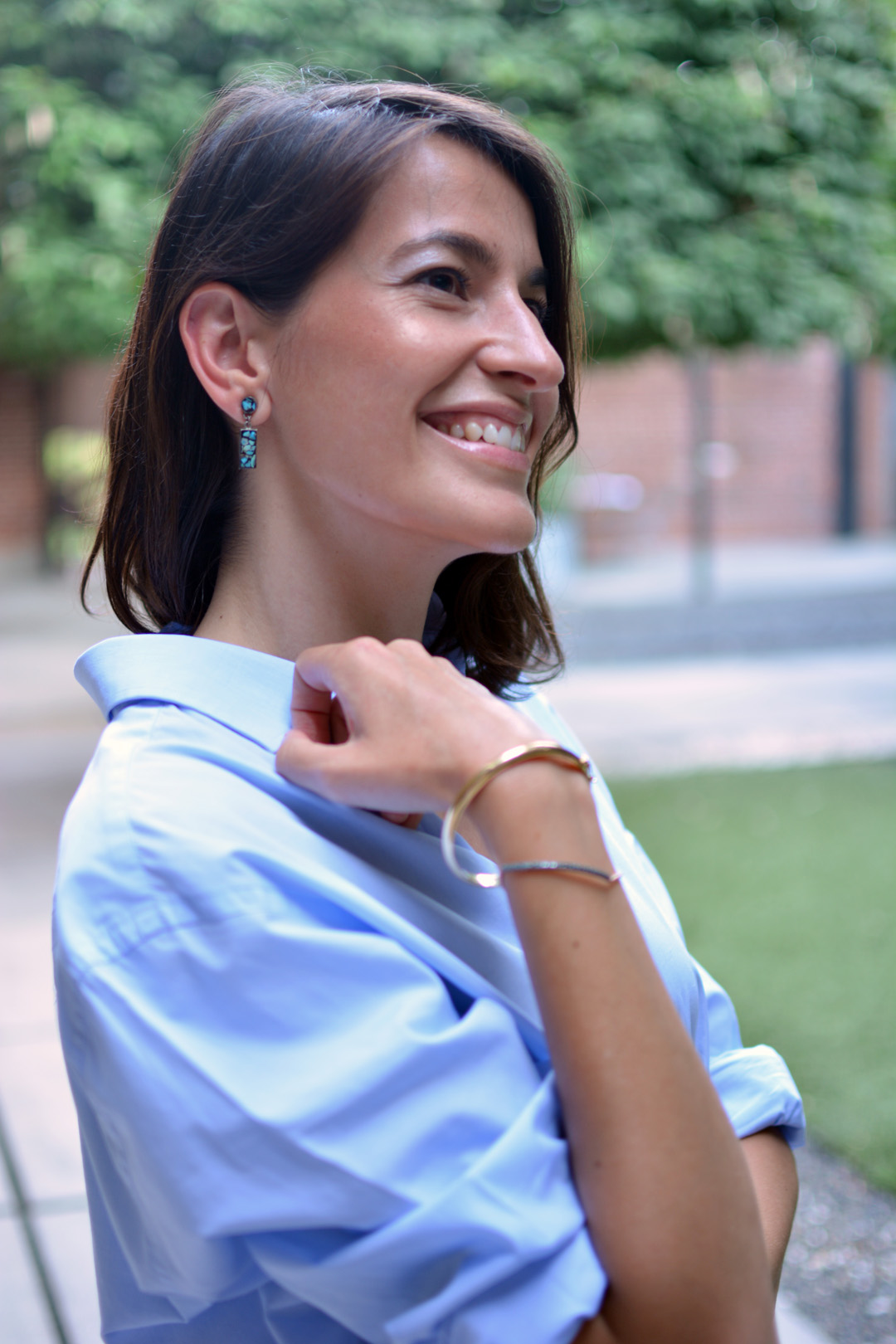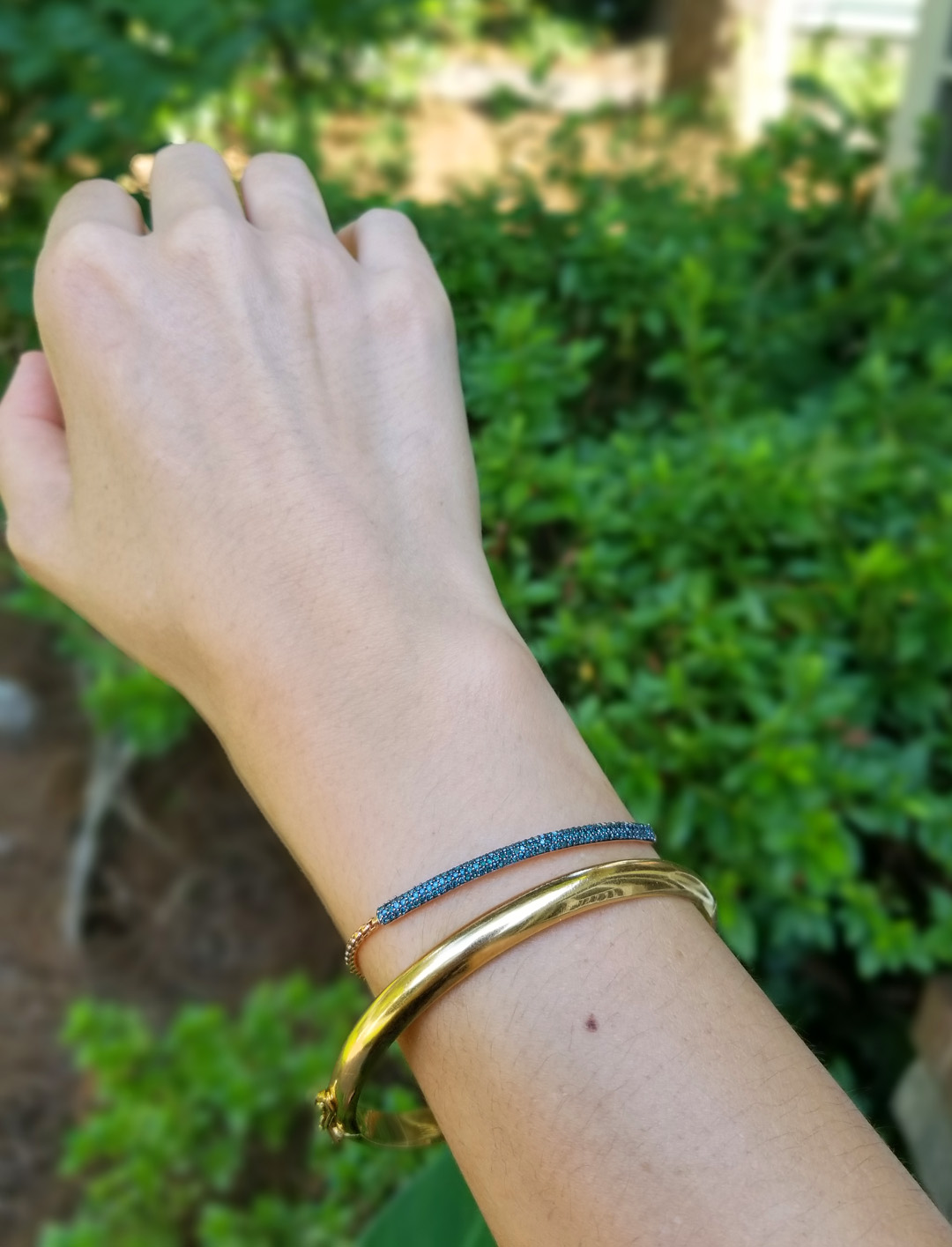 Images: Righteousphotog
Shirt – My husband's | Skirt – Vintage | Sandals – Paco Herrero | Clutch – Muestrarios