Images courtesy of Vogue
The sailor style it is always fashionable. Season after season we can see a version of it on the catwalk, it doesn't matter whether it is an AW or SS season. Above there is a small selection of this SS17.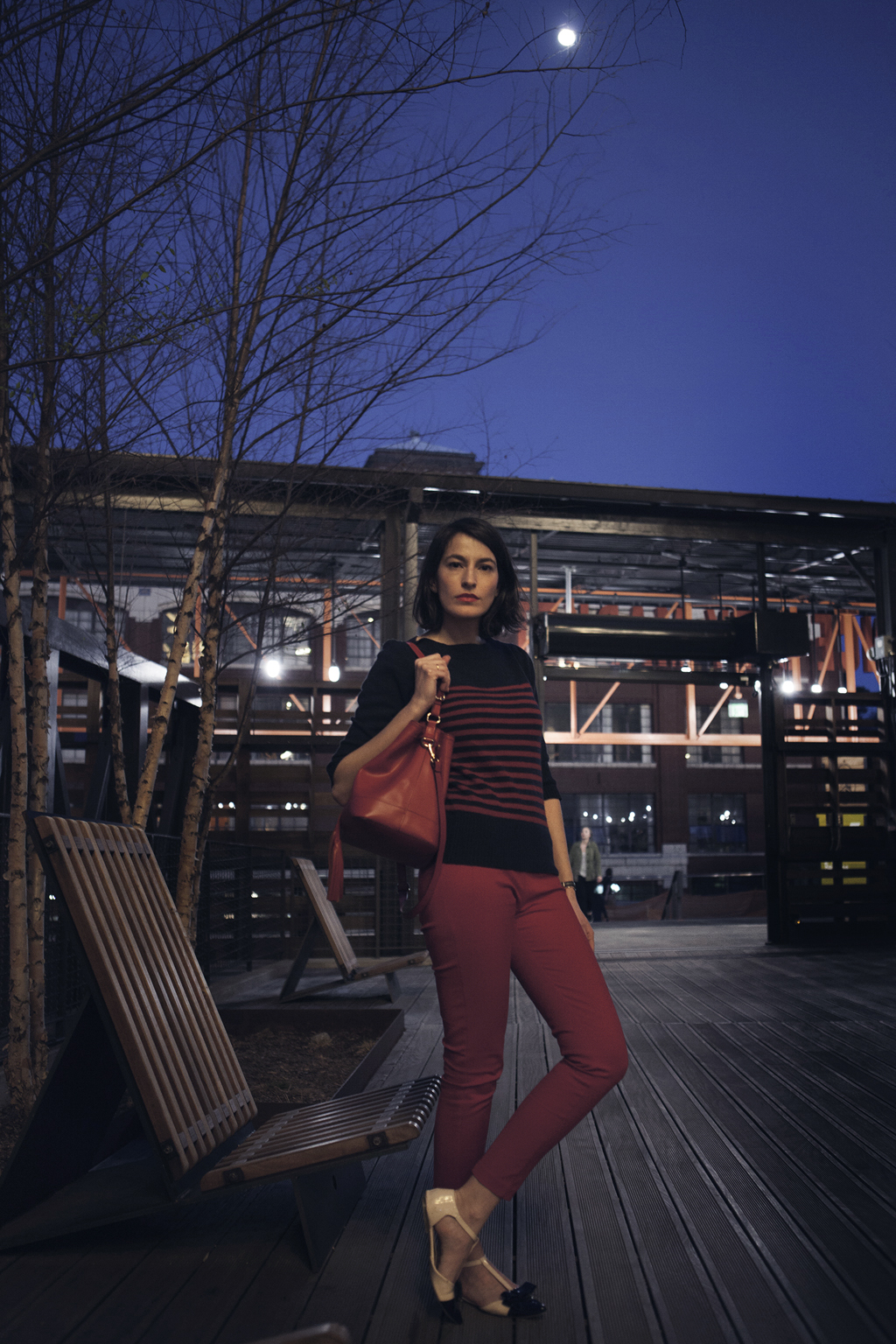 This is a timeless and elegant style and you cannot get it wrong! I am a big fan of this look. Actually, I always own a pair of red trouser and many stripy tops, from jumpers to t-shirts.
Today I am wearing a wool jumper because the Atlanta weather cannot decide if is Spring or Winter. I have owned this jumper forever and I have used it already way more than 30 times, #30wears. The best thing about this jumper is that it is as trendy nowadays as it was when I first got it. I love the puff sleeves, which adds a bit of femininity to the jumper's silhouette. I am wearing red trouser that is super flattering, they are specially designed with a back seam for a push-up effect. I am also wearing a pair of patent t-bar flats that have something unique about them and they always add a bit of personally to any outfit! Lastly, I am carrying a beautiful Italian handbag. I tend to wear it with many outfits because it adds colour, it is big enough to carry all my things and very convenient with the double strap.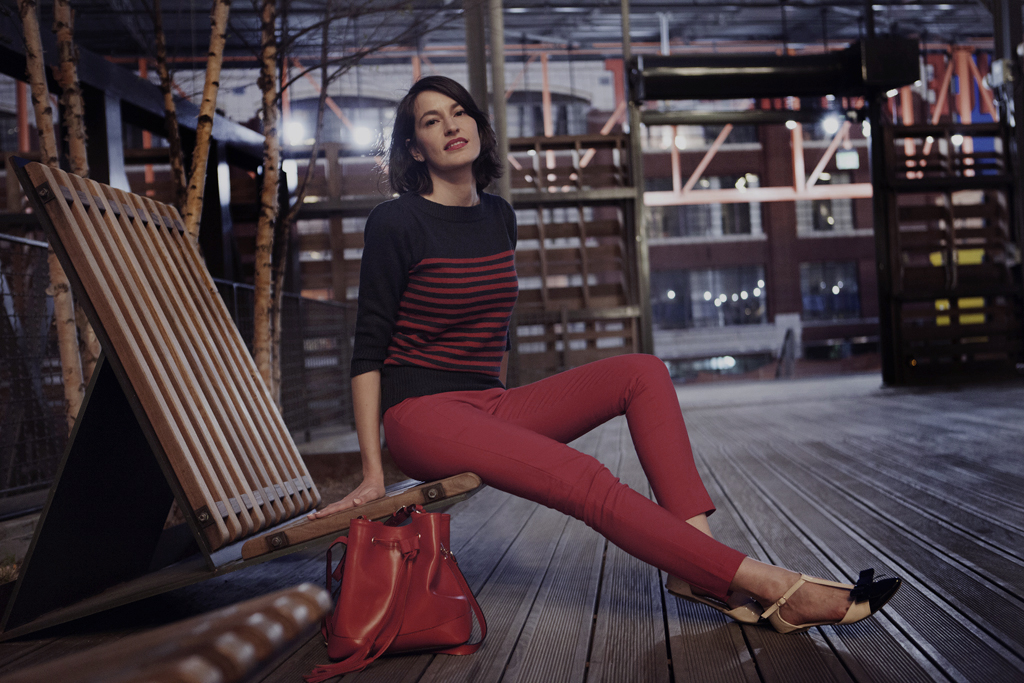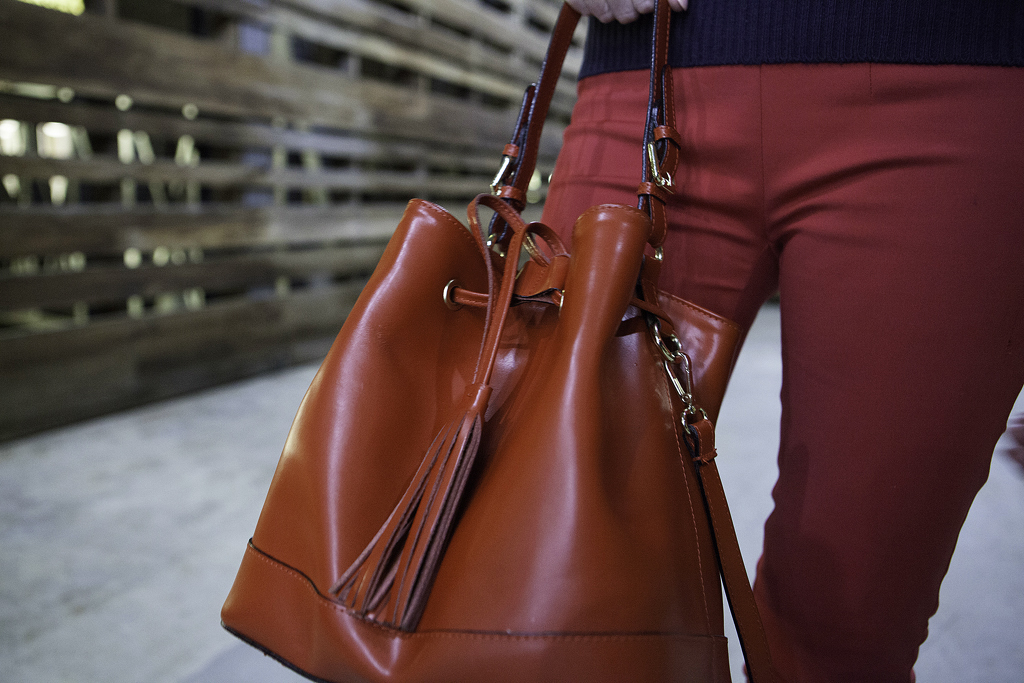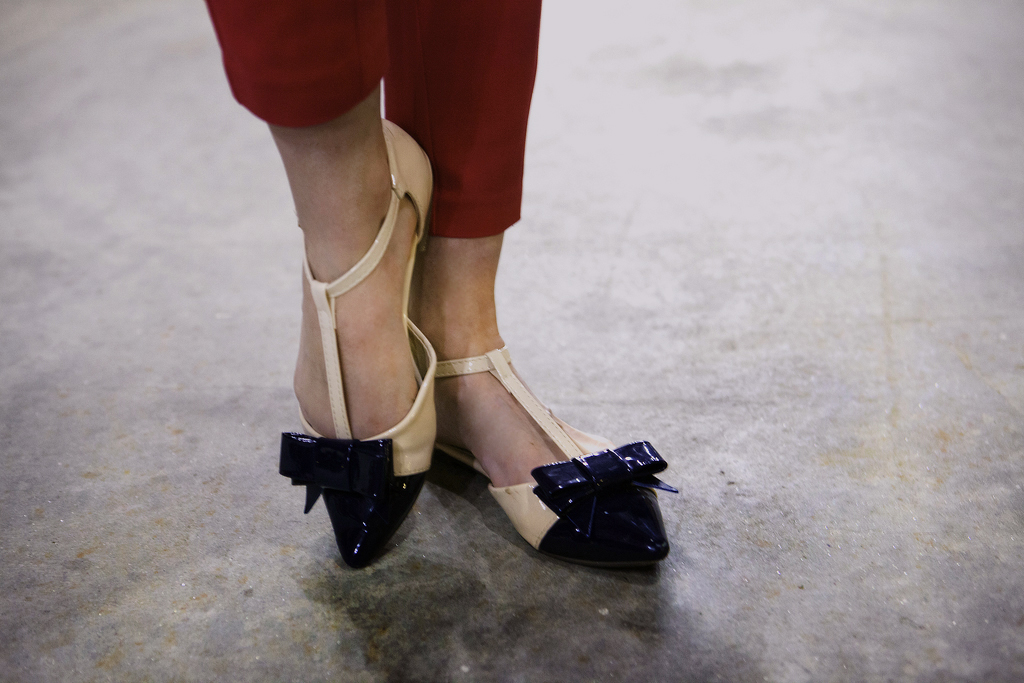 I am sure that you most of you own similar garments, that would help you to get this look. It is incredibly versatile outfit and works for an office day, as well as a Sunday brunch! If you are planning on reducing your closet or even going for a capsule wardrobe, I personally recommend a navy stripe t-shirt as a must!
Pictures: Caroline Smith
Jumper – Benetton | Trousers, shoes and handbag – Muestrarios