I think this outfit is the perfect example of how to be ethical and look great at the same time! I really like all the pieces I am wearing today, but when I mix them together – I just love it! Let me tell you a little bit about every one of them.
These trousers are the key piece of the look I'm going for; they have been pre-loved by my mother. She got those for my brother's christening, which means they are 26 years old with #30wears plus more! I rescued those a couple of years ago and I rock my outfit every time I wear them!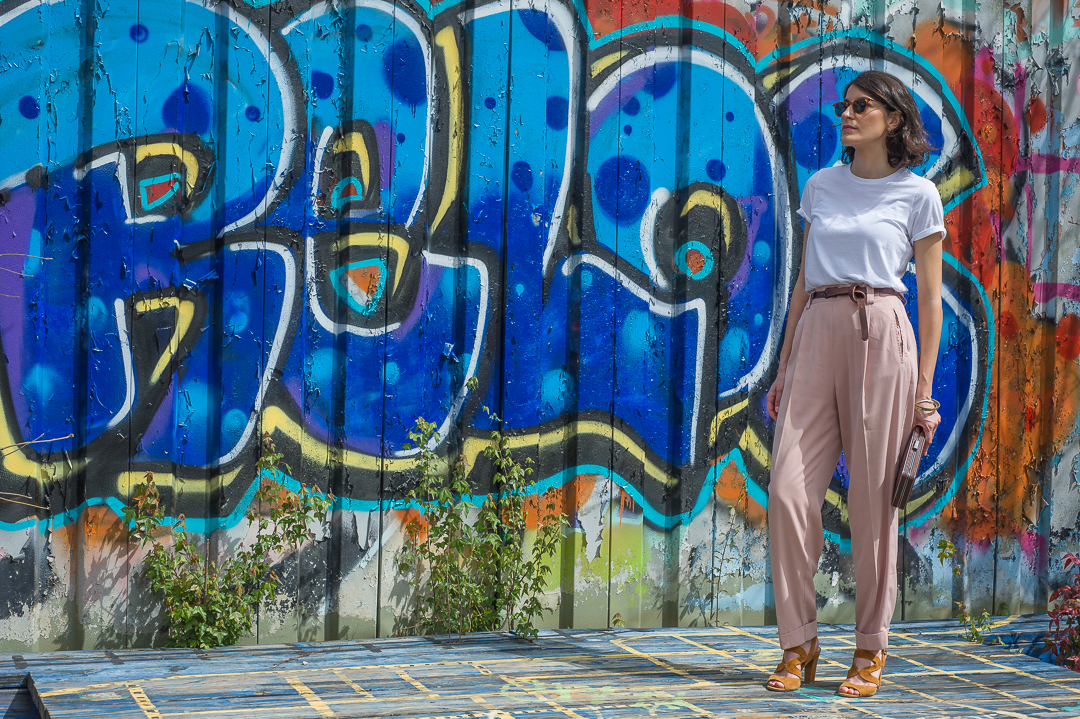 This lovely t-shirt is 100% American, it has been crafted in Los Angeles with Supima cotton. Supima is a trademark from pima cotton, the type of cotton that guarantees good quality and extra large cotton fibre is being produced in the USA. I find it very interesting how by trademarking the raw material, the final consumer can understand all the production cycle of the garment, not just where it has been put together and the carbon footprint of it.
The shoes were a thoughtful birthday gift from my friends a few years ago. These Paco Herrero sandals are a Spanish brand that has been creating hand-made women shoes for three generations. All their production is still handcrafted in Spain. This brand creates beautiful and locally premium quality handmade shoes.
This clutch and the belt were handed me down from my sister! I love them both because they are basic and I can mix and matched them with many outfits. It is very easy to achieve more than 30 wears with this type of timeless accessories.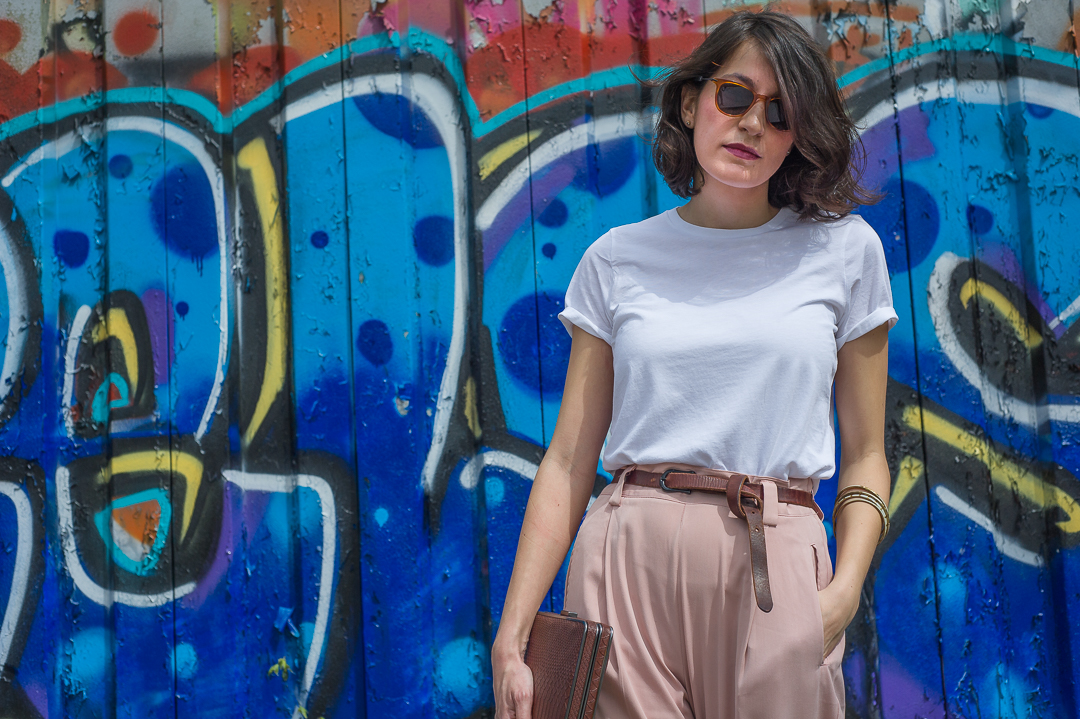 I got the bracelets at a store in Las Vegas. You might not know this, but Las Vegas has for obvious reasons some of the best thrift shops in the world. So even if you are not a gambler, but a fashion lover Las Vegas can still be a great destination for you!
Lastly, I've borrowed my husband's sunglasses. I love checking my husband closet for inspiration. Some masculine garments can help you upgrade your outfits, such as leather belts, sunglasses, masculine shirts and my favourite men's perfumes, I think men's fragrance have much more personality than the women's once and I wear them quite often!
Do you like my outfit today? What is your favourite piece?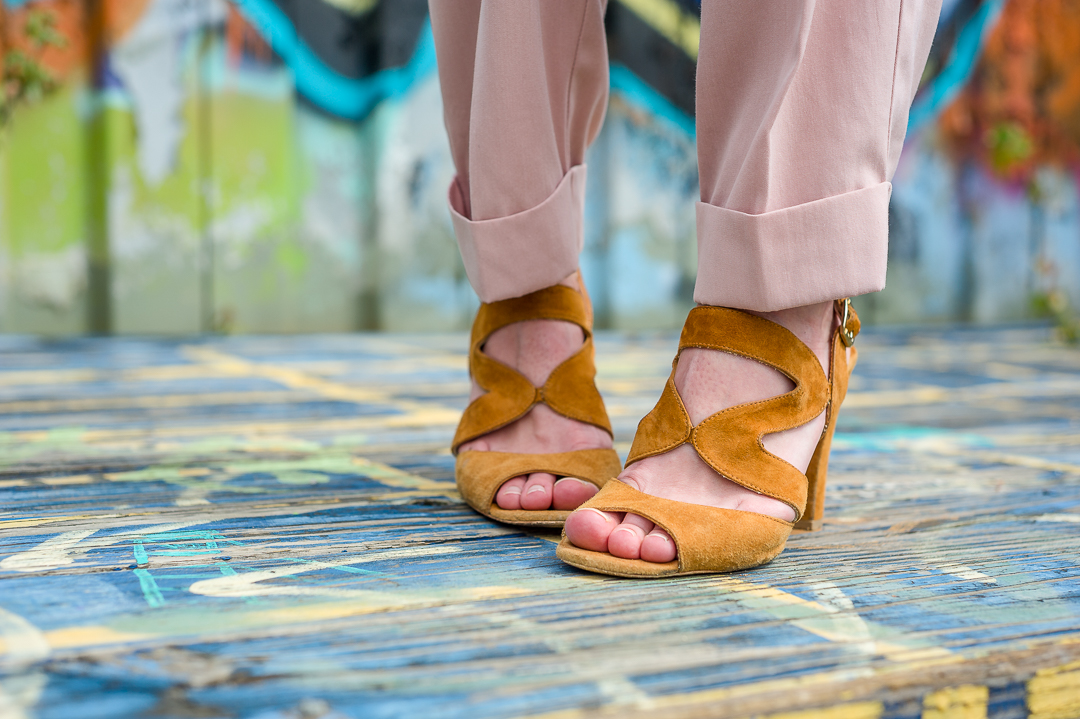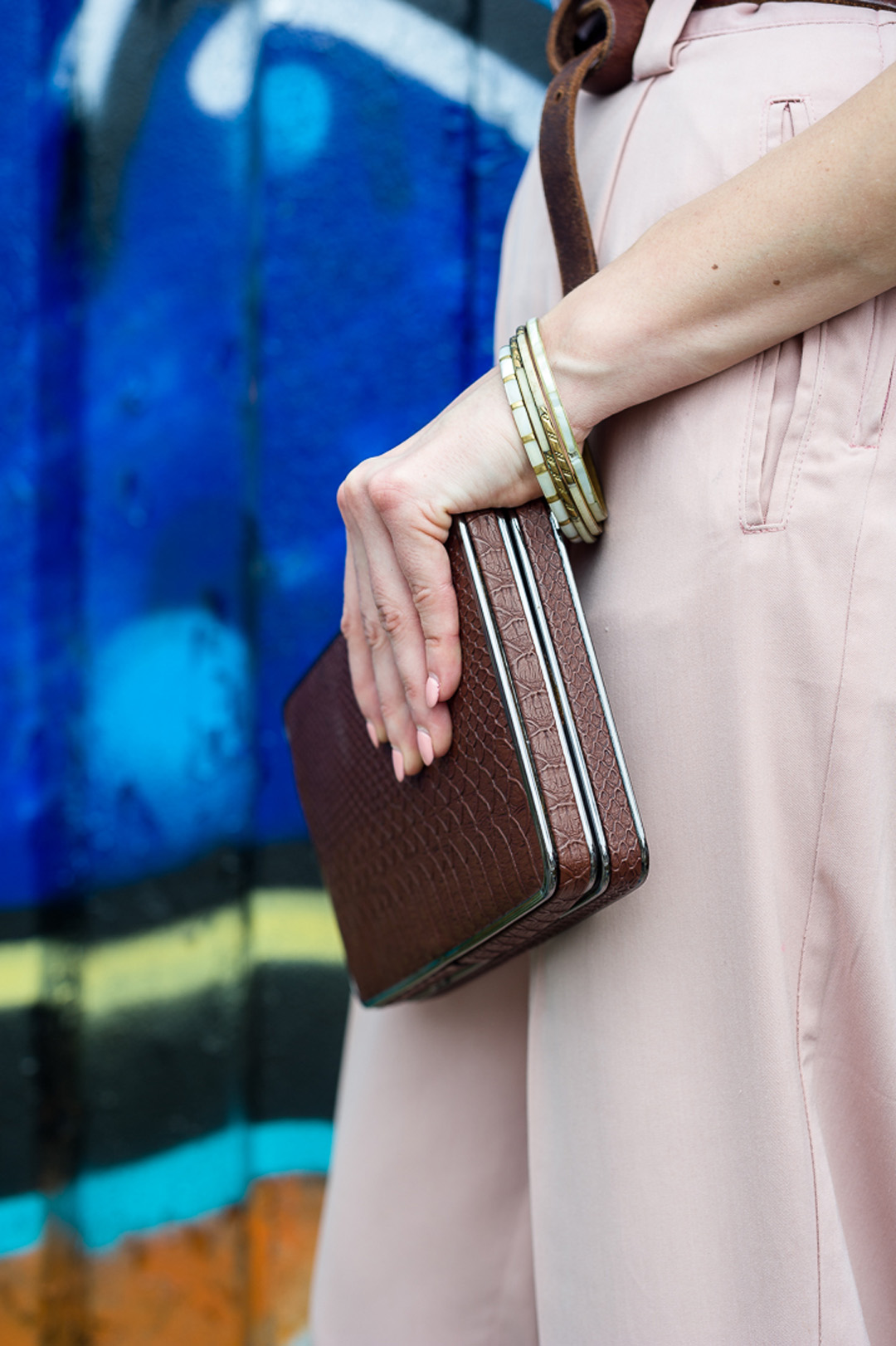 Pictures: Mario Panebianco
Trousers – Pre-loved | T-shirt – Everlane | Belt – Pre-loved | Sandals – Paco Herrero | Clutch – Muestrarios | Bracelets – Pre-loved | Sunglasses – Dior Homme