Today I am featuring an outfit in which the leather accessories are the main highlight because I want to address this leather topic. Media coverage on the growing use of non-leather products has been embraced by many celebrities and fashion bloggers. I completely understand that many people do not want to use animals products for ethical reasons, neither I want any living being to suffer, but the problem starts when you want the leather look and replace leather with plastic faux-leather.
The most logical solution to avoid the use of leather would be to produce a synthetic material to that looks and feels like leather but faux-leather is a plastic based material carries a whole host of other environmental issues. Faux-leather is created from two layers, a base layer that can be either natural or synthetic and a top layer of PU or PVC. In ideal conditions, both plastics PU and PVC can be recycled, but in the case of faux-leather the mixing of materials makes the final product non-biodegradable and impossible to recycle. Also, faux-leather has a limited lifespan before the plastic top layer start peeling and cracking, this normally happens after two to three years. On the other hand, we all know that leather goods can last a lifetime if we take good care of them. So every time someone consumes this type of product with the intention of reducing animal suffering they are doing so at the expense of the environment, which will have negative long term consequences to all life on this diverse blue planet.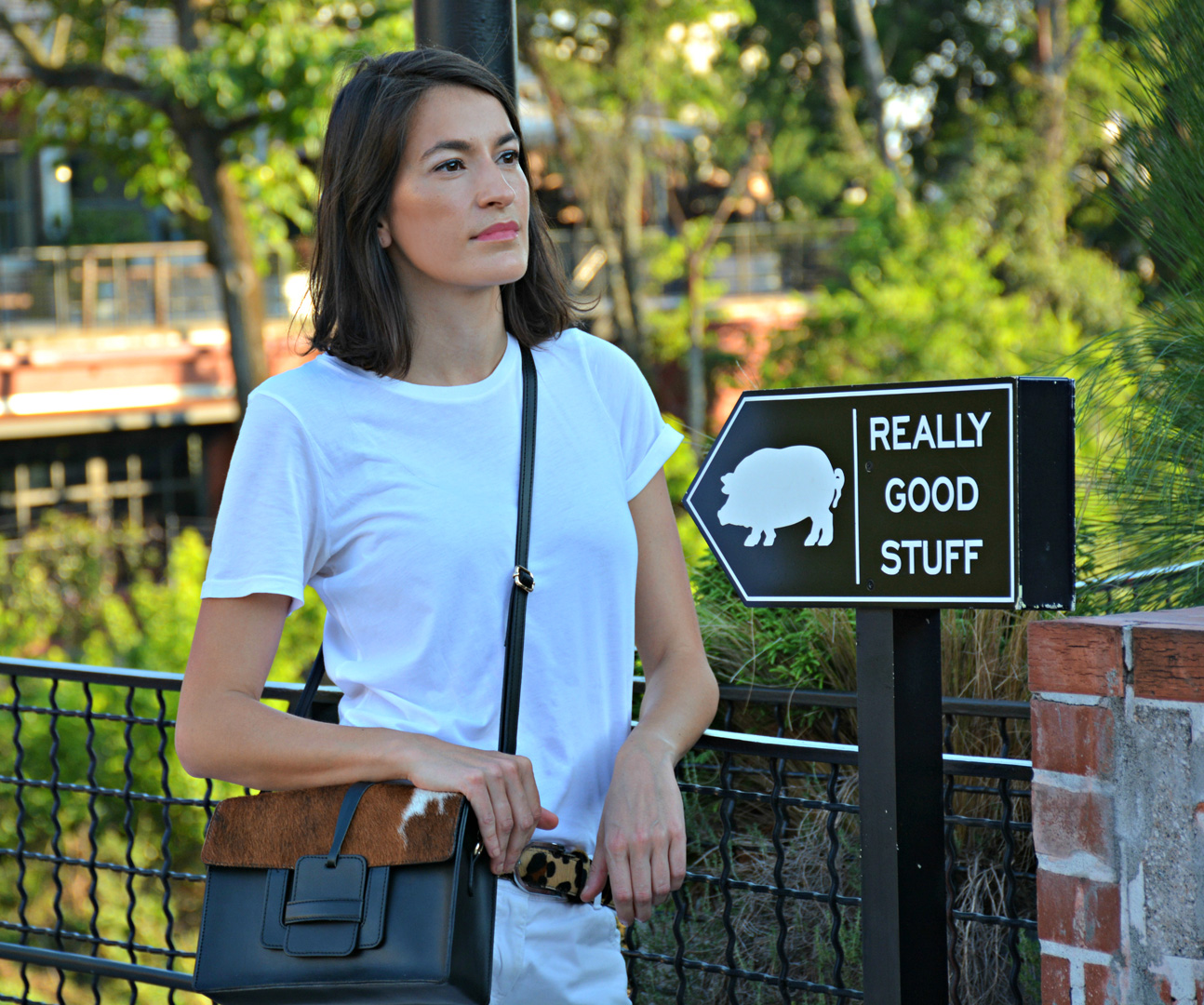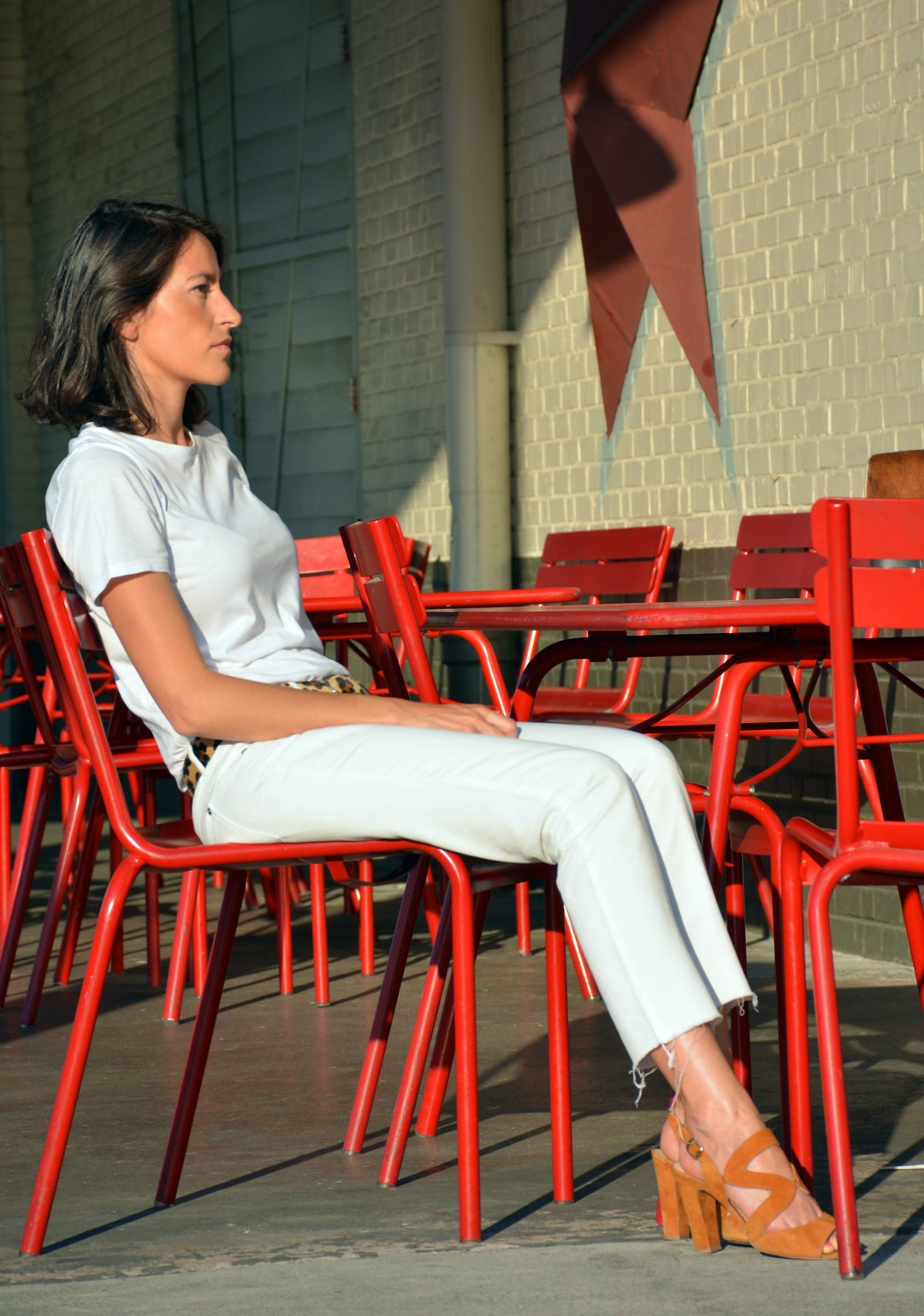 If you decide to support the use of real leather, make sure you choose vegetable-tanned leathers. These are created by using water based solution extracted from materials of vegetable origins, also known as chrome-free leather. Chemical tanning can have a major impact on the pollution of local groundwater. Also, scientists have now developed sustainable vegan alternatives such as Piñatex™, that are better than faux-leather.
Images: Righteousphotog
T-shirt – Everlane | Trousers – Benetton | Sandals – Paco Herrero | Handbag – Muestrarios  | Belt – Muestrarios