Growing up in Valladolid it wasn't necessary to have clothes for each specific season, as we only had two seasons, 2 months of summer and 10 months of winter, hahaha. But in the last few years the weather patterns are shifting unexpectedly (yep, climate change is here and planning on staying) so, I have been wearing my Autumn outfits. One of the things I like the most about this time of the year is the colour palette, the low saturated greens, oranges and yellows. They look so beautiful and cosy! For this occasion, I have revived a jacket from last year (you can see more about it here) that I can't stop wearing. Thanks to its colourful patches it works quite well with most colours and outfits.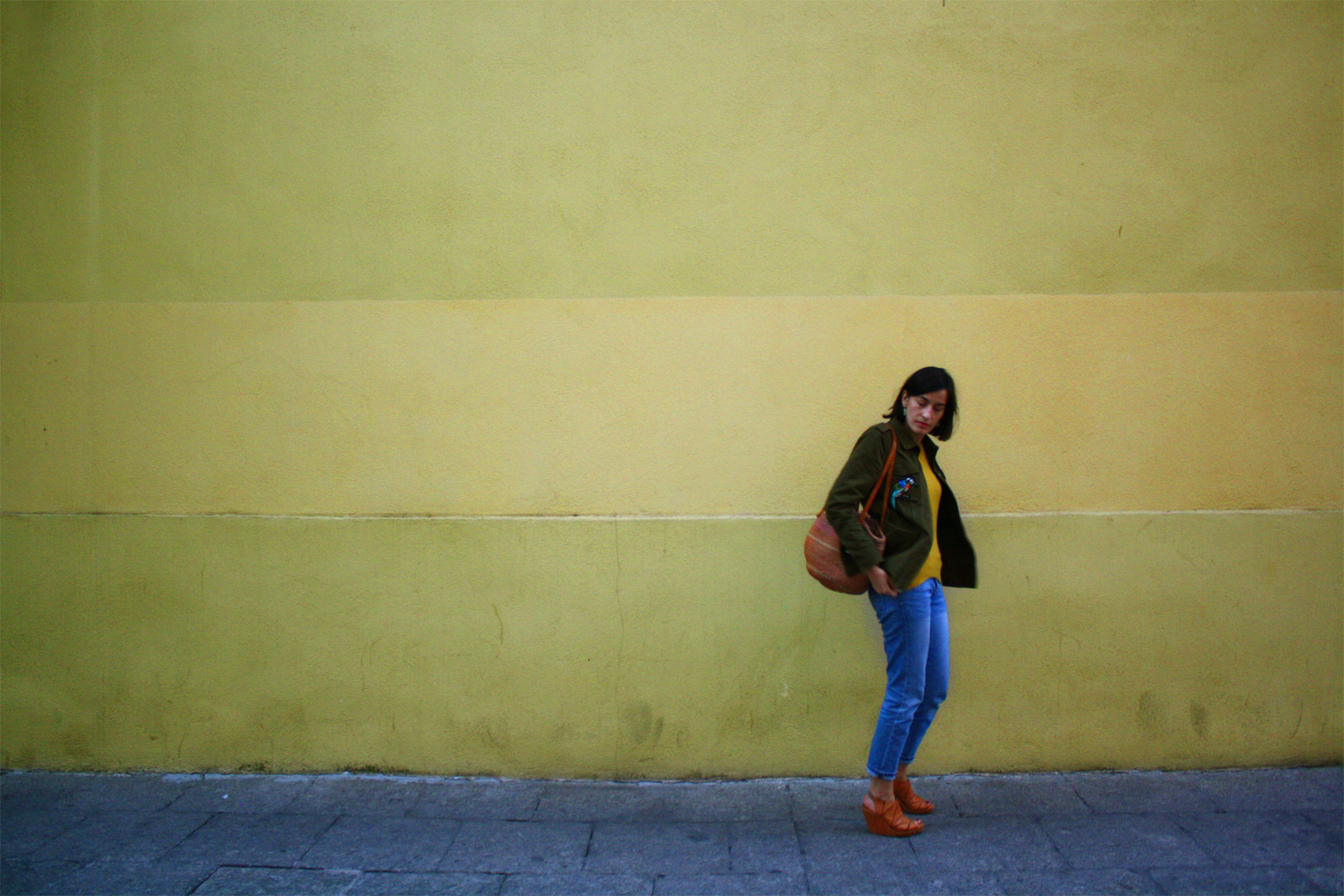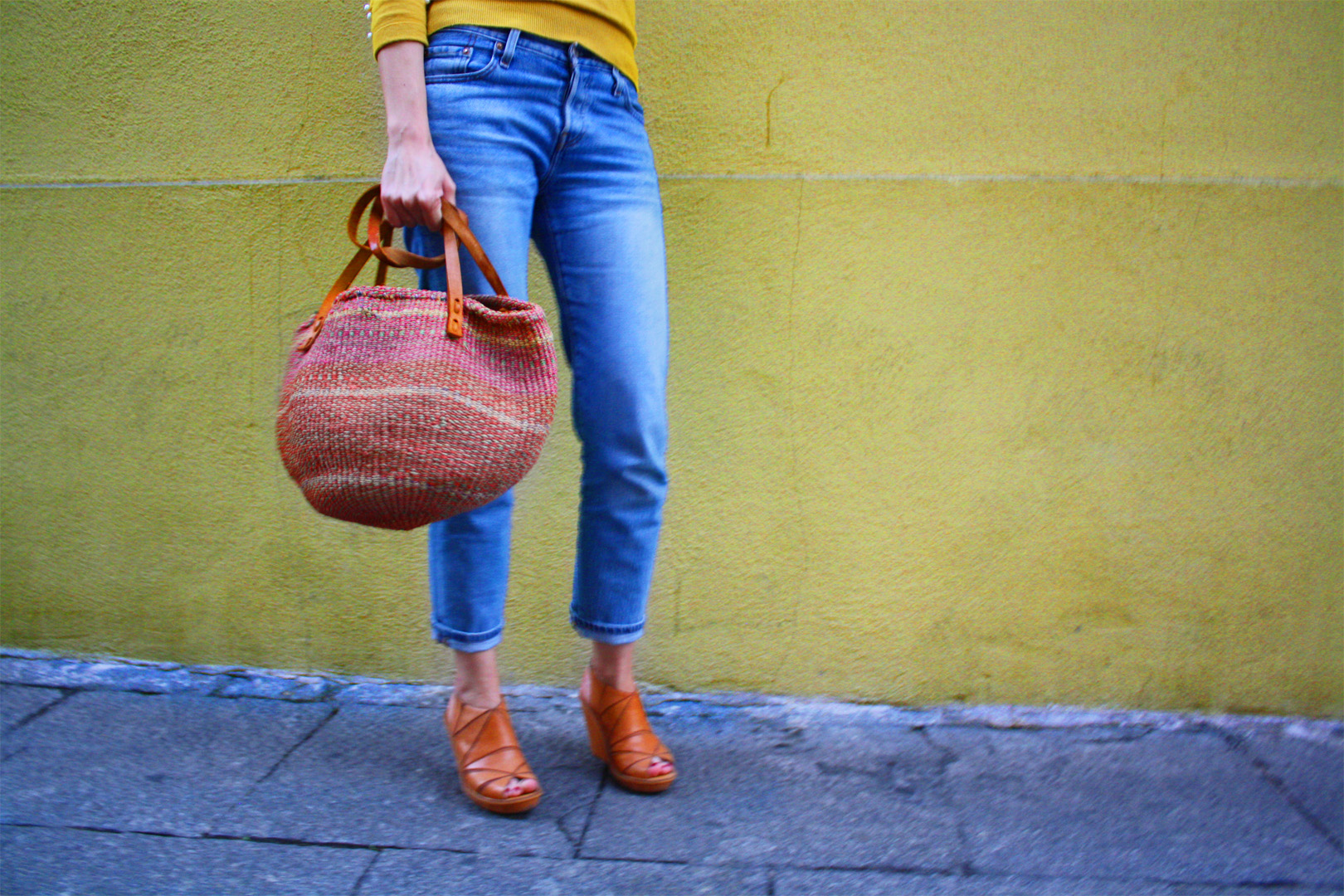 Two years ago Livia Firth and Lucy Siegle, both fashion activist, started the #30wears movement, in which they challenge consumers to wear their clothes at least 30 times and avoid buying products you don't think you would wear on more than 30 occasions. This challenge reminds us than buying should be a conscious act in which we are investing our money in something that we value now and will continue to do so in the future while avoiding having unloved garments lingering in our wardrobe taking space and mental energy! When applying this principle in purchasing a jacket like this, I get the most out of a garment. So, when the new season arrives and I get to wear my loved my clothes again. Changing wardrobes from summer to winter now feels like going shopping down memory lane, with each garment bring delightful feelings from past experiences to the forefront of my mind, it feels great!!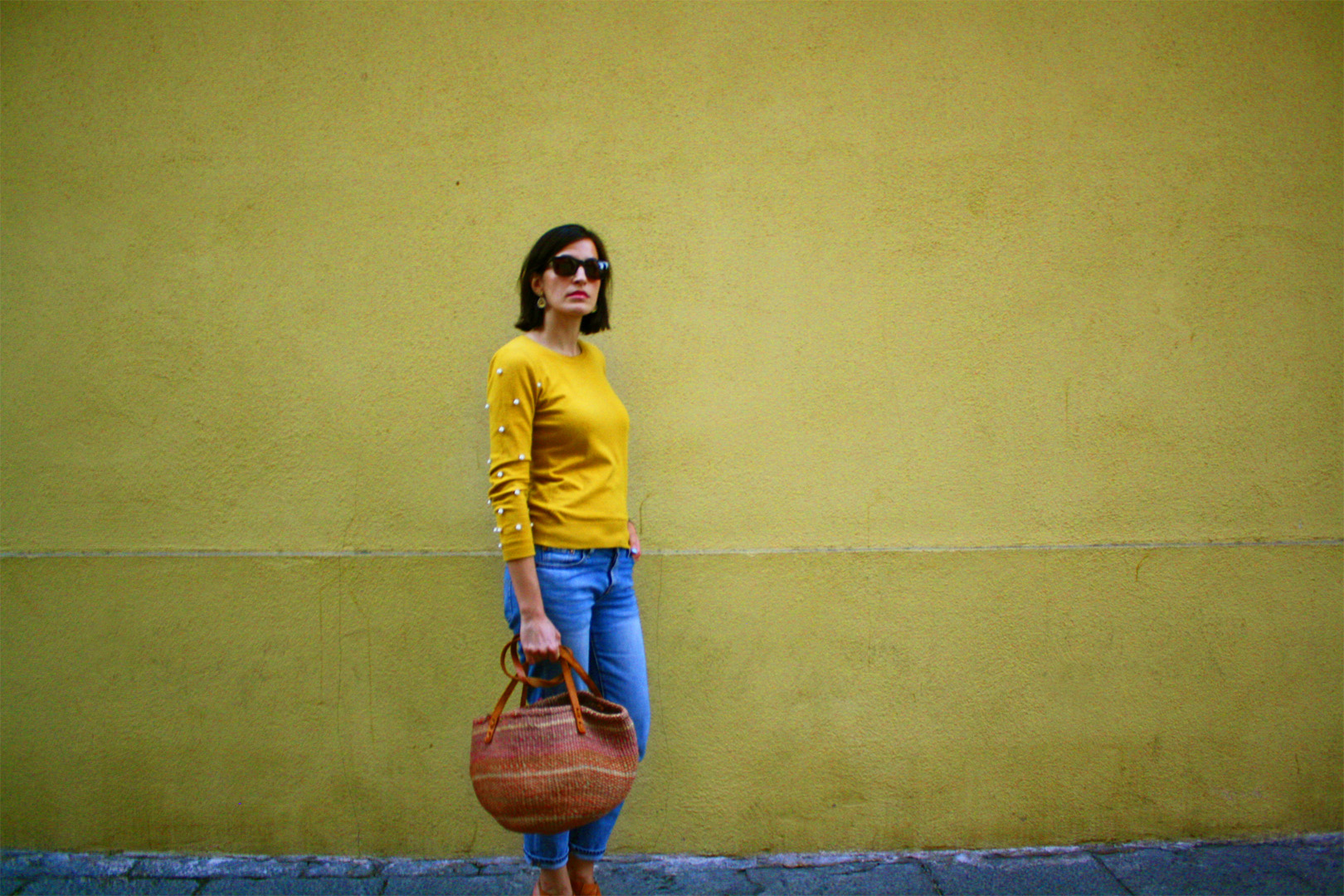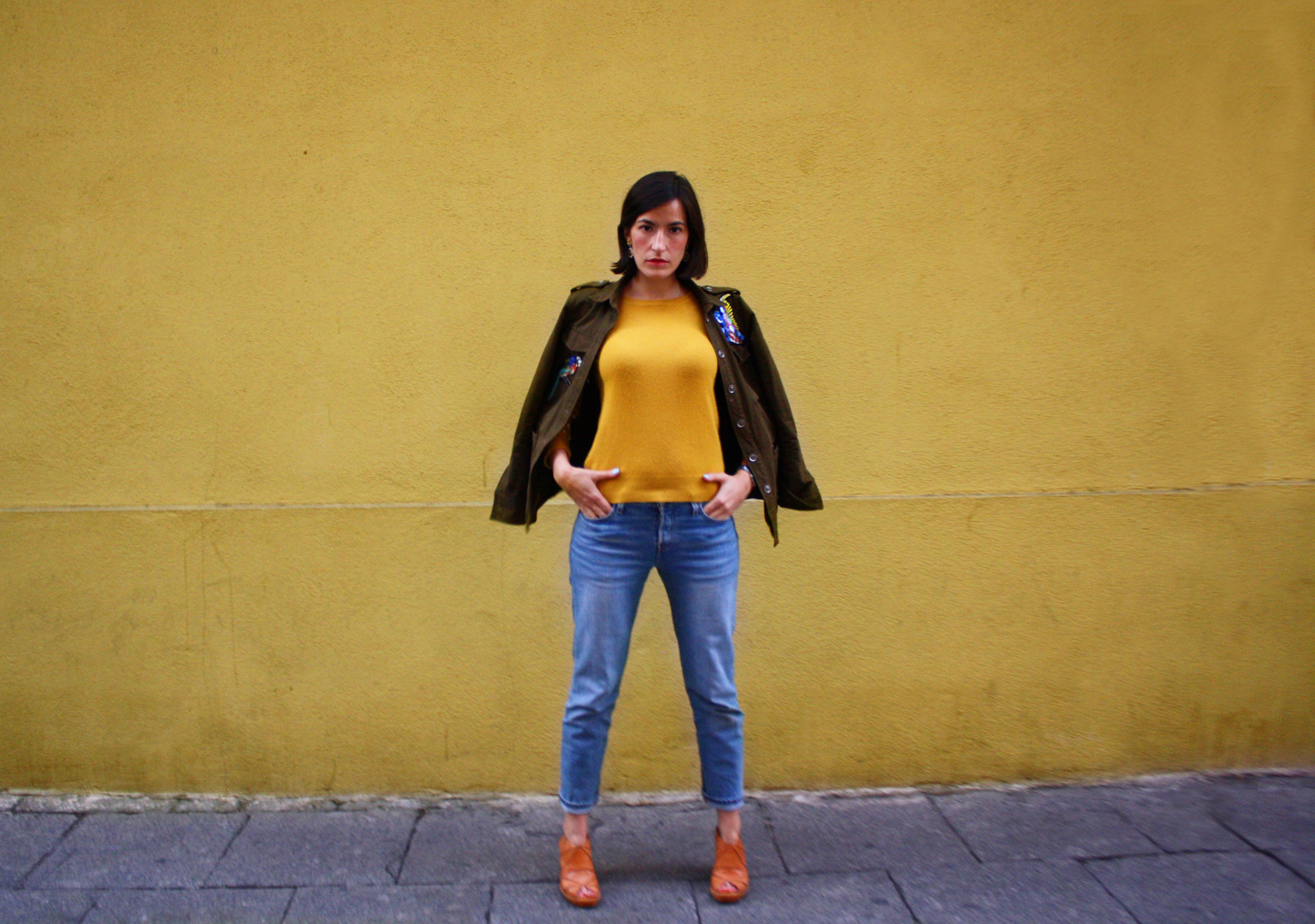 I finalised the look with this super feminine ochre jumper that I borrowed from my sister. Love the pearl details that make it so special. This can be a great DIY idea for any garment that we want to refresh (or even cover a small hole). Can you apply the #30wears challenge in your life? Please share your thoughts & experience below.
Image: B.Lozano
Jacket – Muestrarios | Jumper – My sister's | Jeans – Levi's | Handbag – Second hand pick | Shoes – Camper | Earring – From India