Until not that long ago, wearing second-hand clothes in Spain used to have very negative connotations. Actually, old people still things that you should wear brand-new clothes, and find hard to understand that you appreciate something that used to belong to someone else. Luckily, young people, mainly in big cities such as Madrid and Barcelona, are changing their minds and start consuming preloved clothes and appreciating the history behind those garments. Since the habits are changing, amazing vintage spots are popping here and there.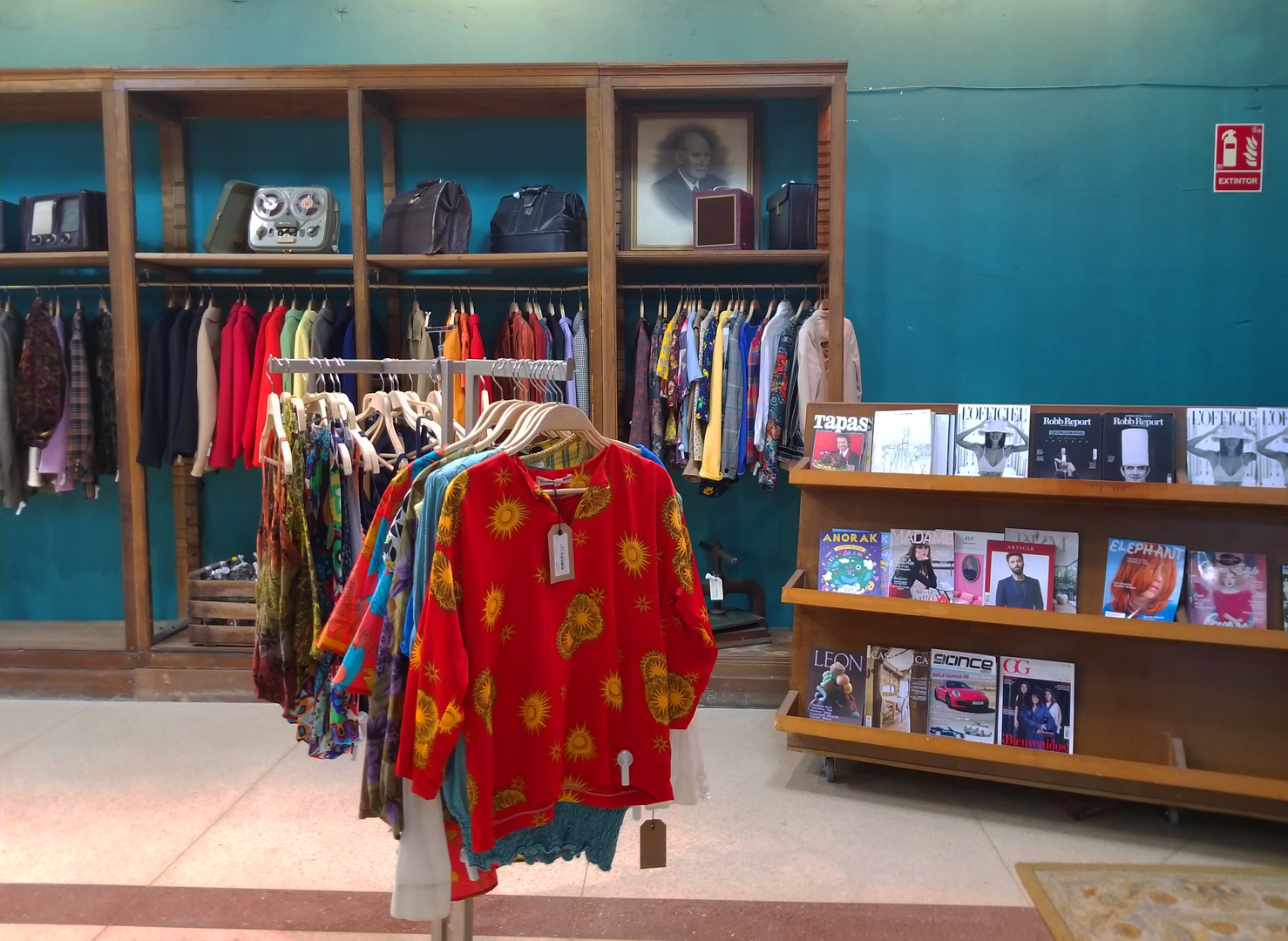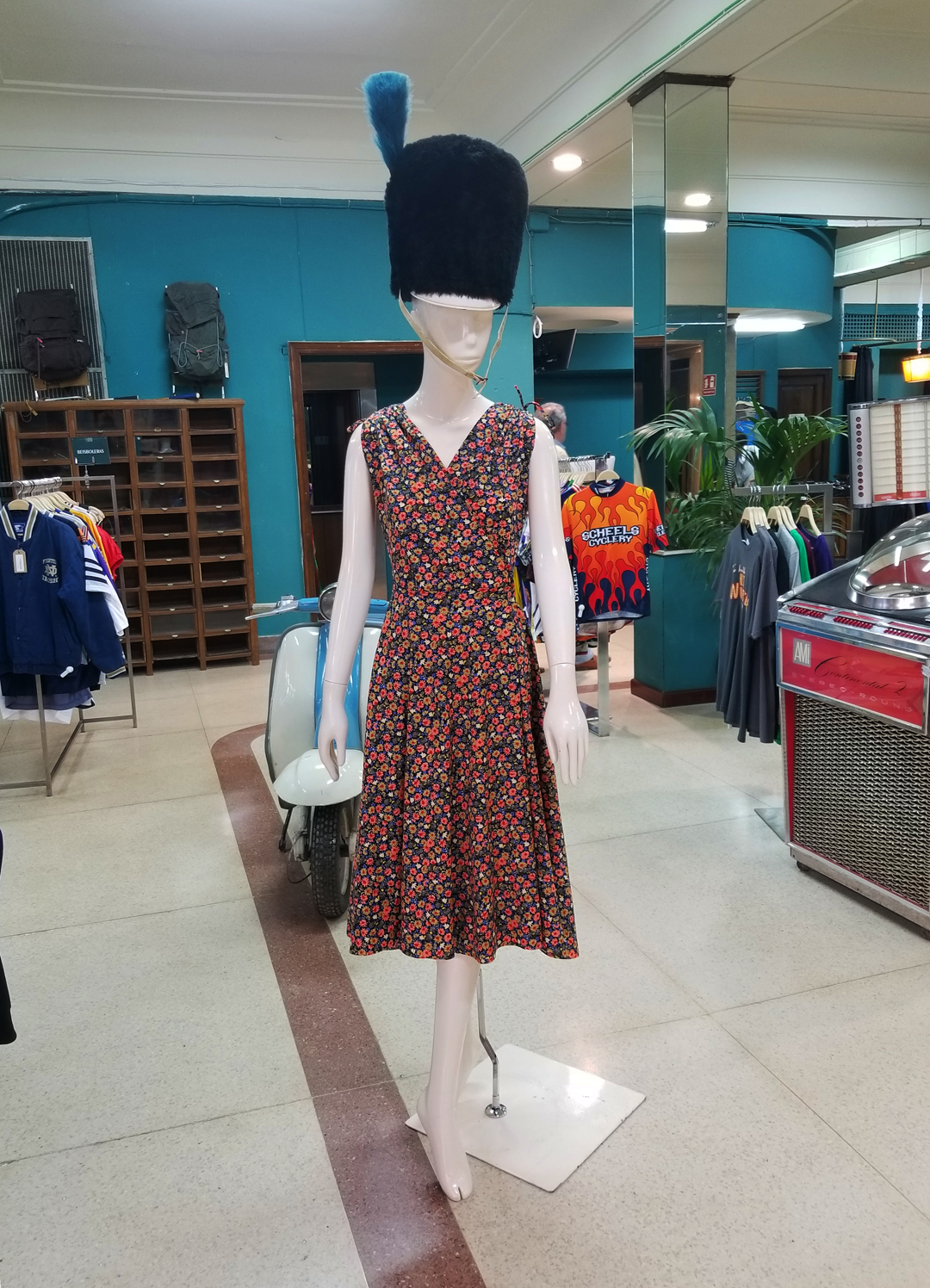 Today, I want to tell you about a store that I was looking forward to visiting, Vintalogy. Vintalogy is the largest vintage store in Europe, with more than 400 sqm (over 4,300 sq ft) of preloved garments and accessories. The size and variety of the store make it a pilgrimage place for all the conscious, eco and vintage lovers!! When it comes to Vintalogy, the size of the space make a difference and proof that size, actually matter!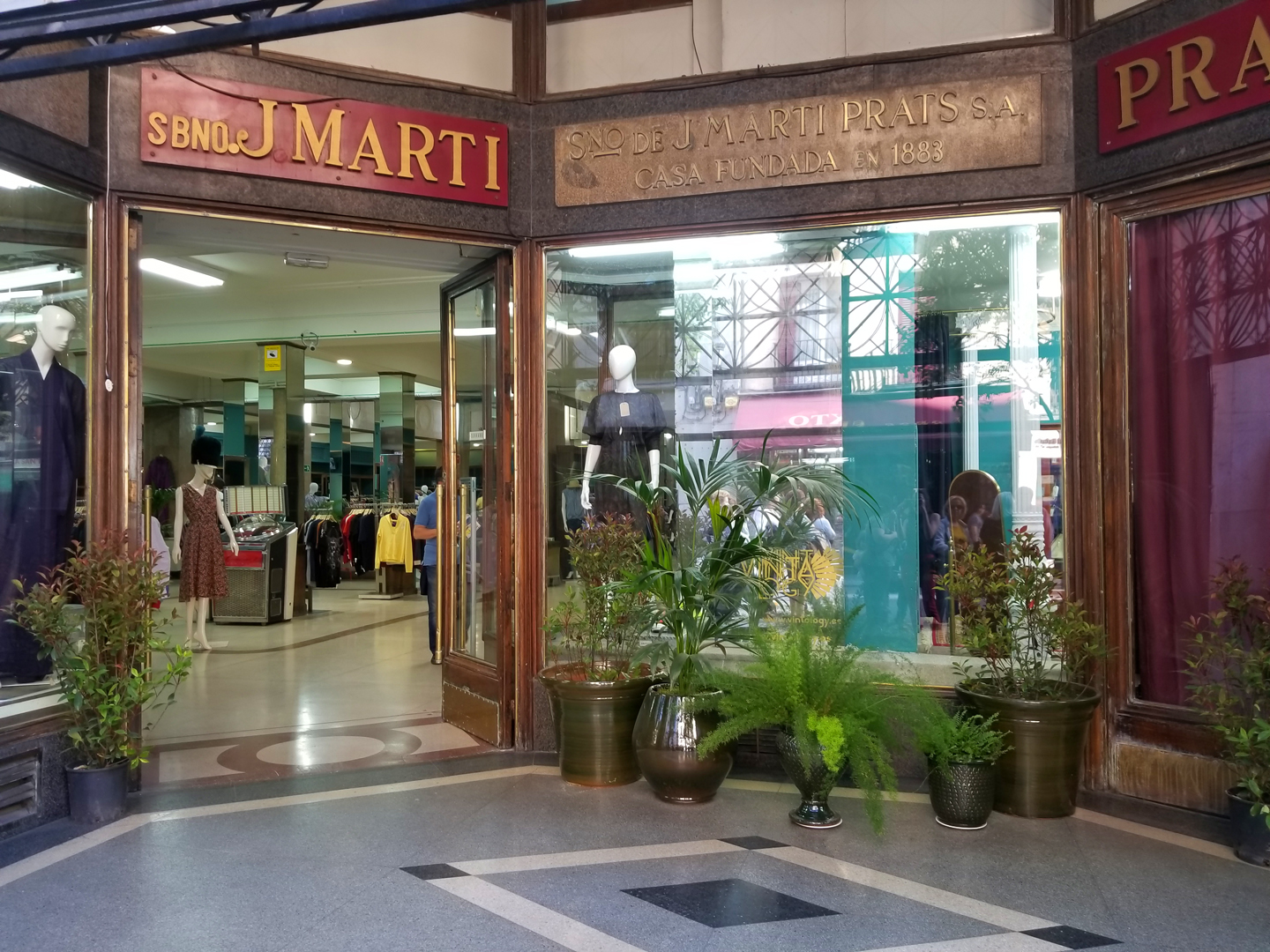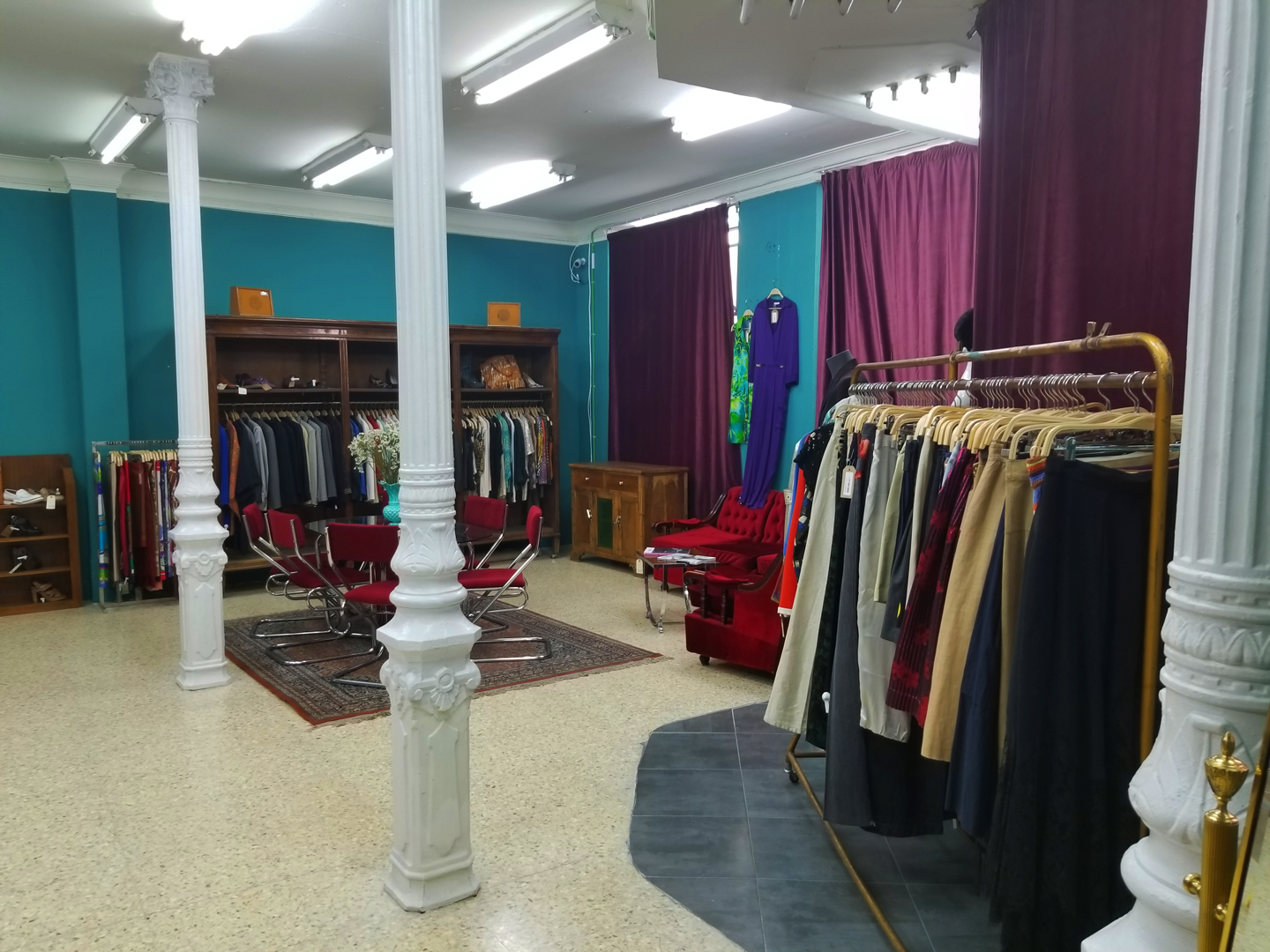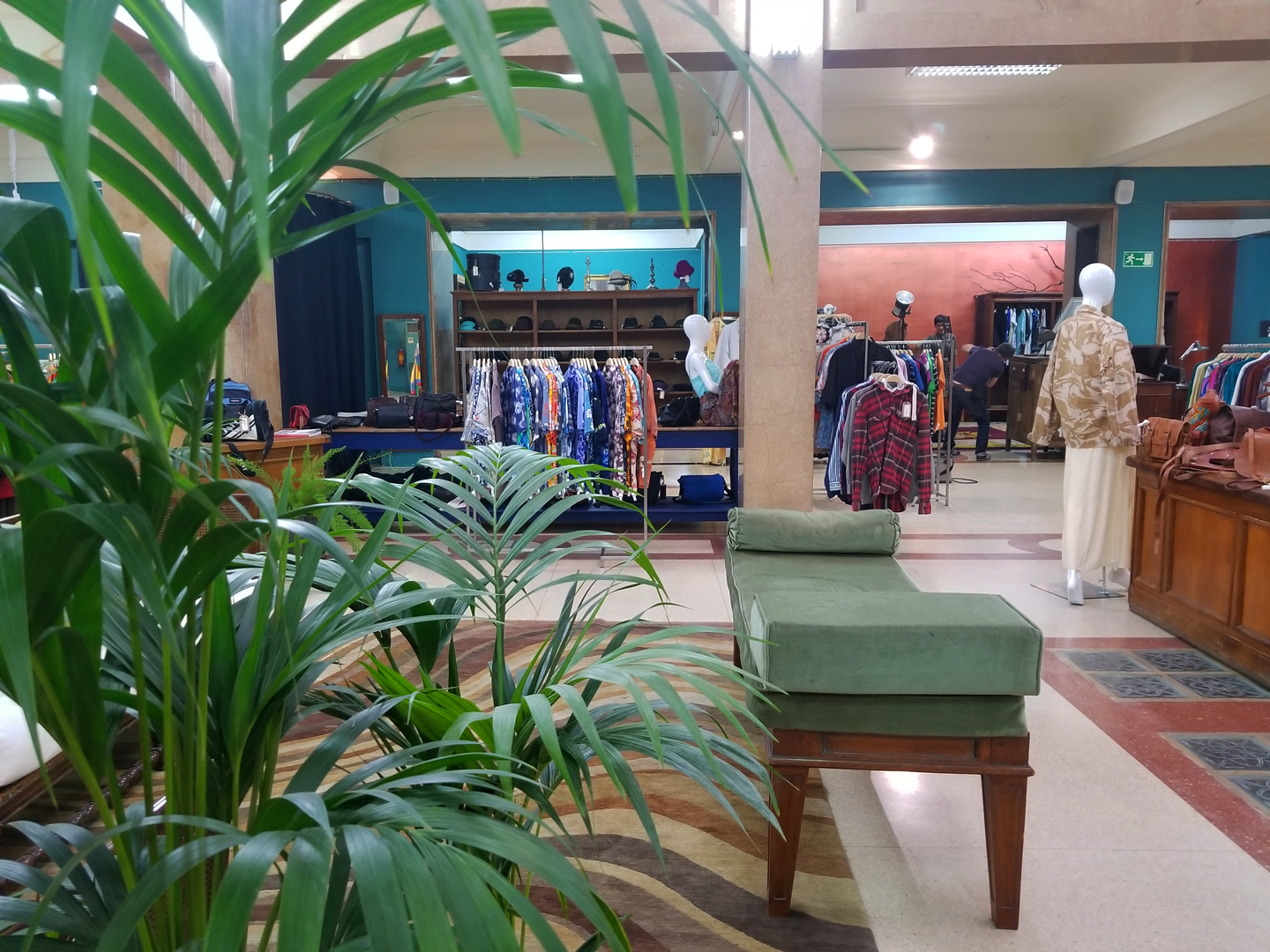 The store, based in the center of Madrid, welcomes the visitor with a huge semi-hexagon window display that holds an art-deco style entrance. The magnificent and old-fashion, in the good way, entrance is a prelude of what you will find on the inside. A large space with tall ceilings, where second-hand wicker baskets coexist with 80's skiing wear. The store stocks either men and women clothing seasoned with great accessories and cool interior design pieces, such as a super cute vintage motorbike or a 60' style jukebox (one of those music machines, that we have all seen in the movies). They also have a separate space with their most premium garments, and my guilty pleasure… a huge selection of used silk shirts in many colours. My favorite corner is the hat section, where you can find gorgeous timeless pieces, like the one I got in the US and you can see here, as well as 7 reasons why you should start buying second-hand clothes! And of course, this amazing dress I could resist to try on!!