I love weddings, it is so nice to spend a full day celebrating love and if that wasn't enough you get to catch up with family and friends, which makes the day even better.
Last week I went to a very special wedding in Canada… an Indian wedding. Sikh people know how to throw a party, instead of one-day celebration, they celebrated the whole week!! The truth is that for most of the week the bride and the groom are going through all the pre-wedding rituals with their close relatives and friends but this doesn't stop the guests from eating, drinking and dancing.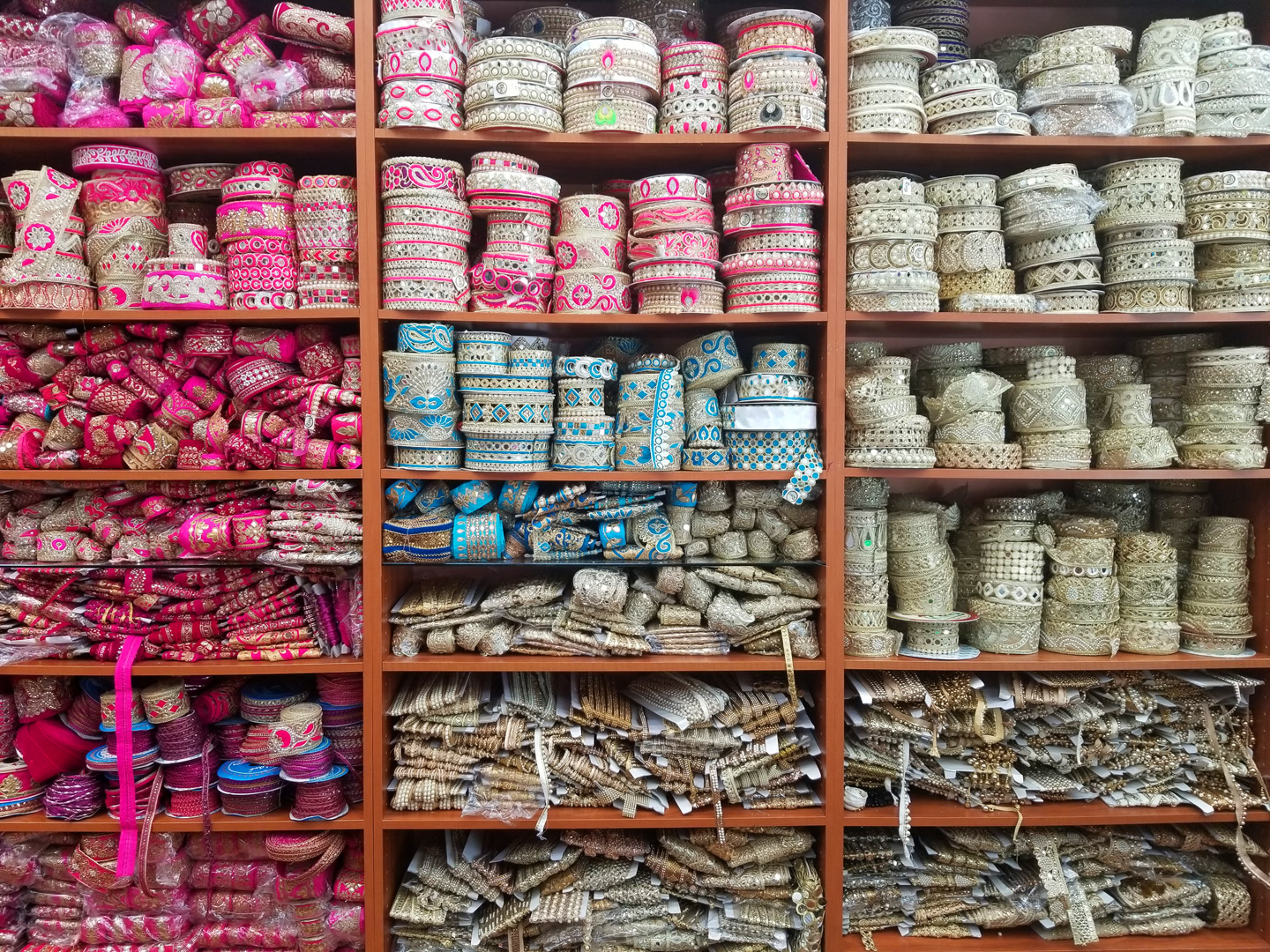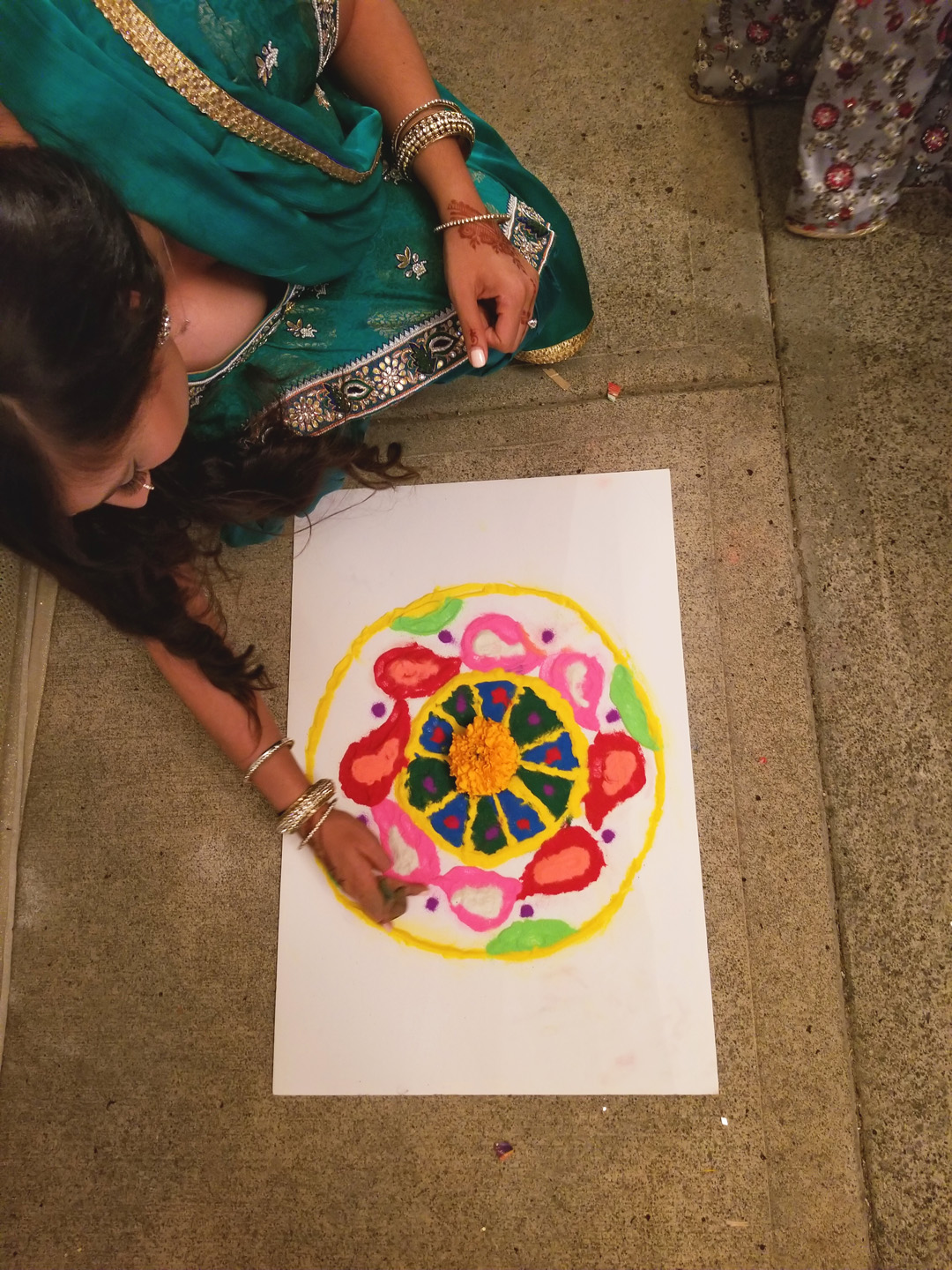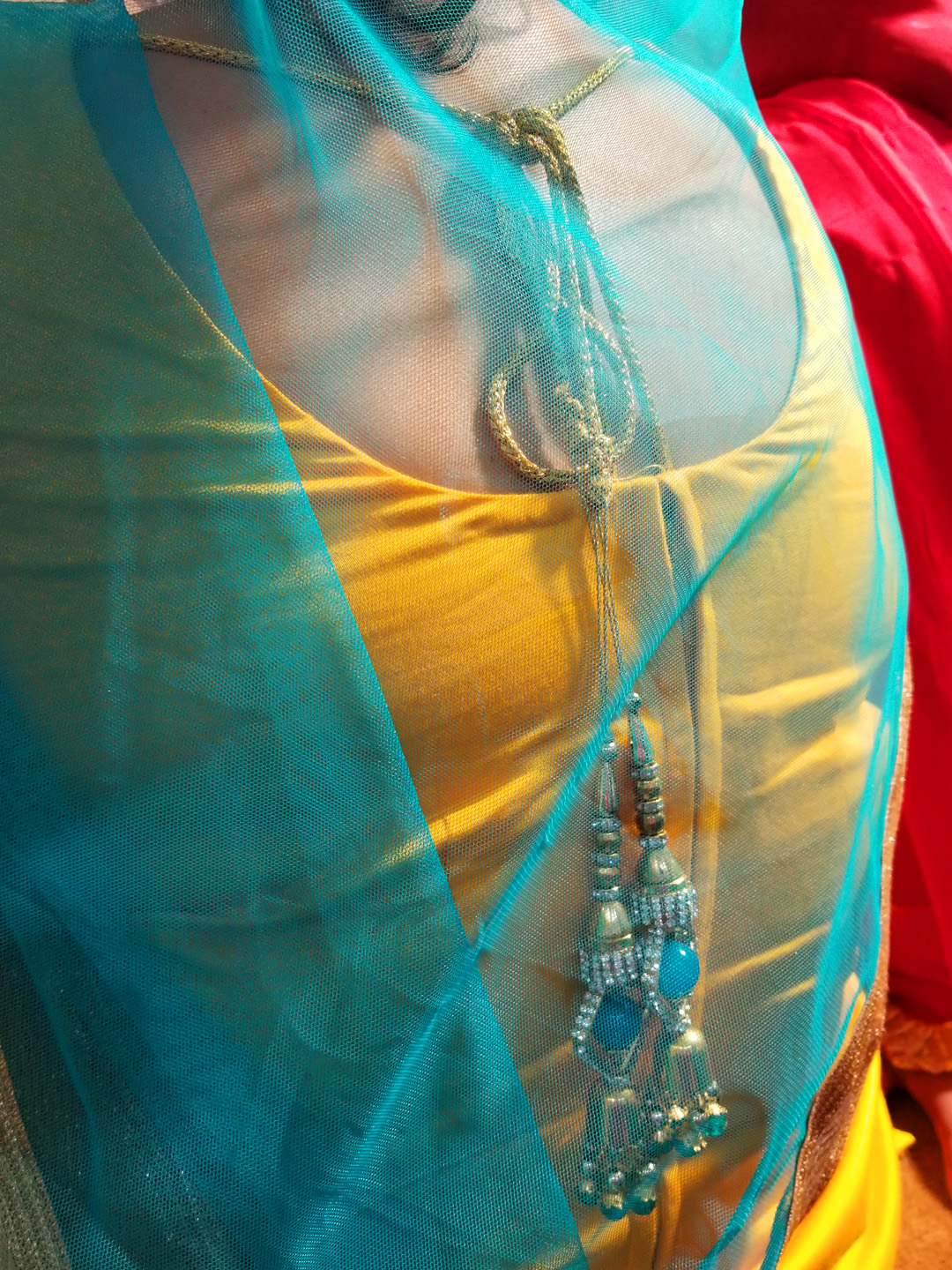 What I like the most about these weddings is seeing all the women wearing their most special outfits, which are either a saree or lehenga (full skirt with a crop top). The ceremony took place in Sikh temple, men and women sit on the floor at opposite sides of the room, the ladies side of the temple looks like an explosion of blossom, where all the color of the rainbow are beautifully represented!! And once you get closer you see all the delicate embroidery and the precious jewelry that adorned the guests and bride.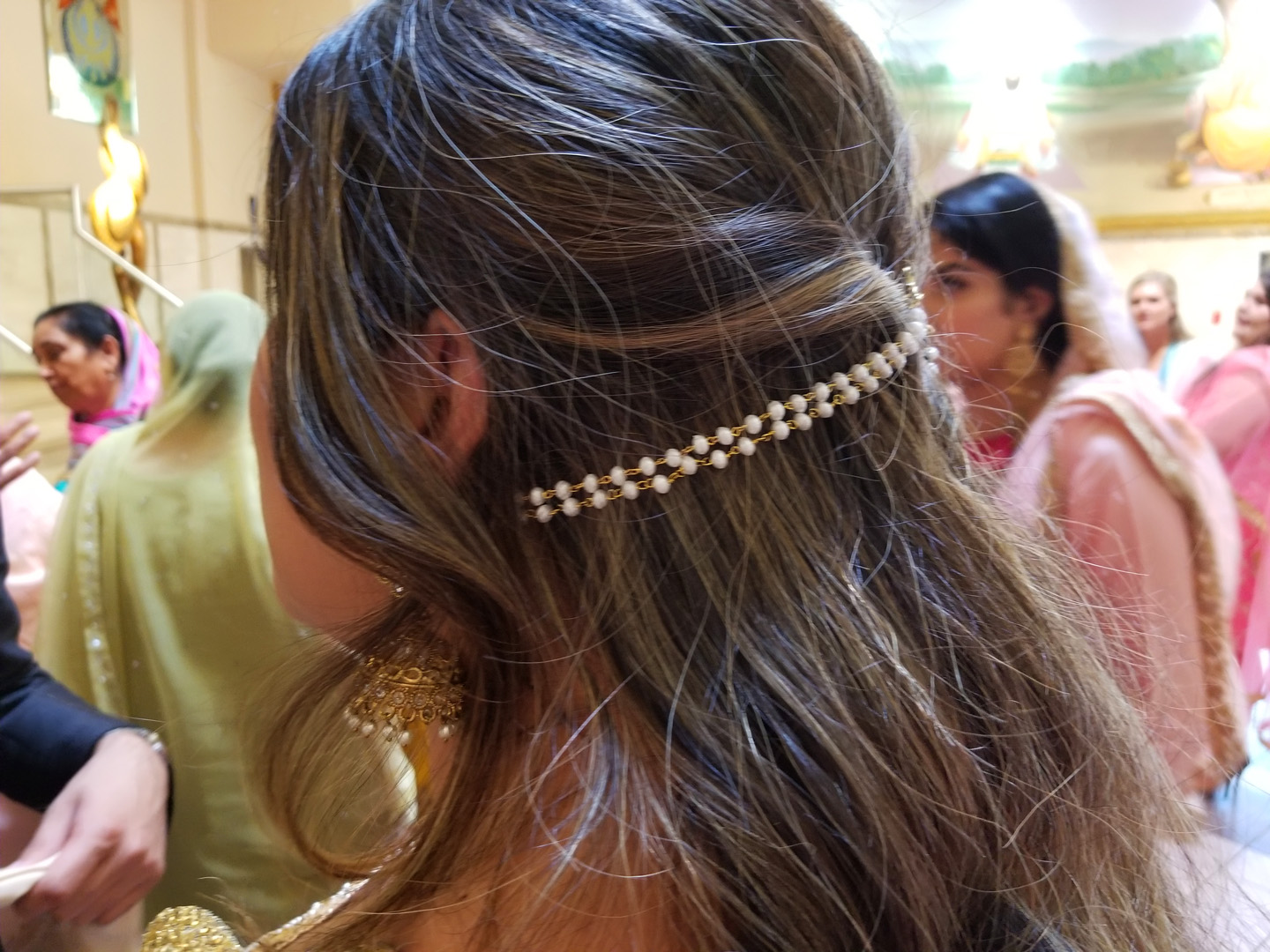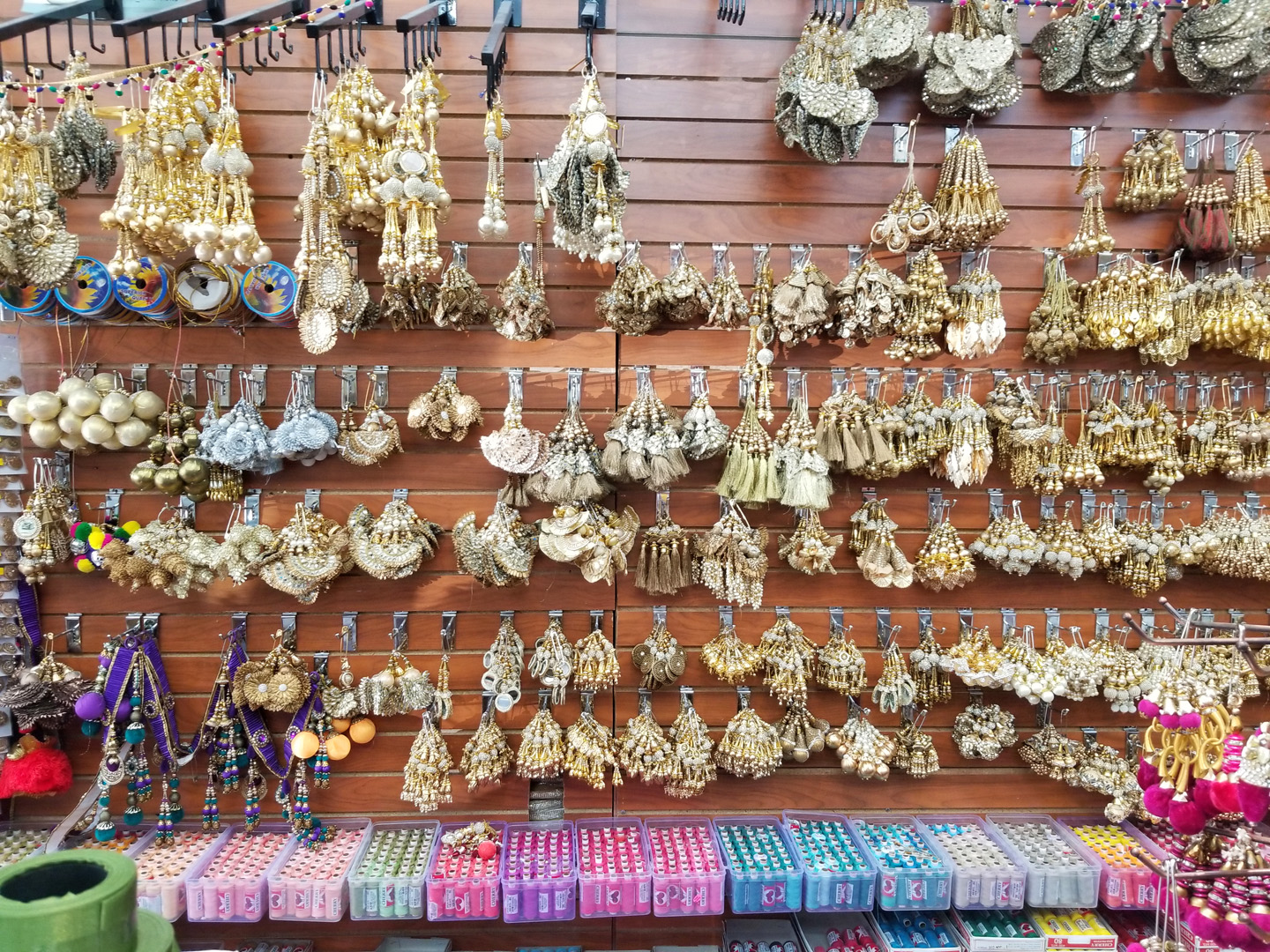 Since I am a strong believer that "when in Rome, do as Romans do" I borrowed this delicate silk and tulle saree for the occasion. This beautiful saree has been designed by Masaba Gupta, a young but well-established fashion designer from Mumbai. Her mix of edgy digital prints with traditional Indian techniques and fabrics and feminine silhouettes have been the key to her success and many Bollywood actress wear her runway creations. I try to keep it simple and clean look by combining the saree with simple accessories. What do you think about my Indian look?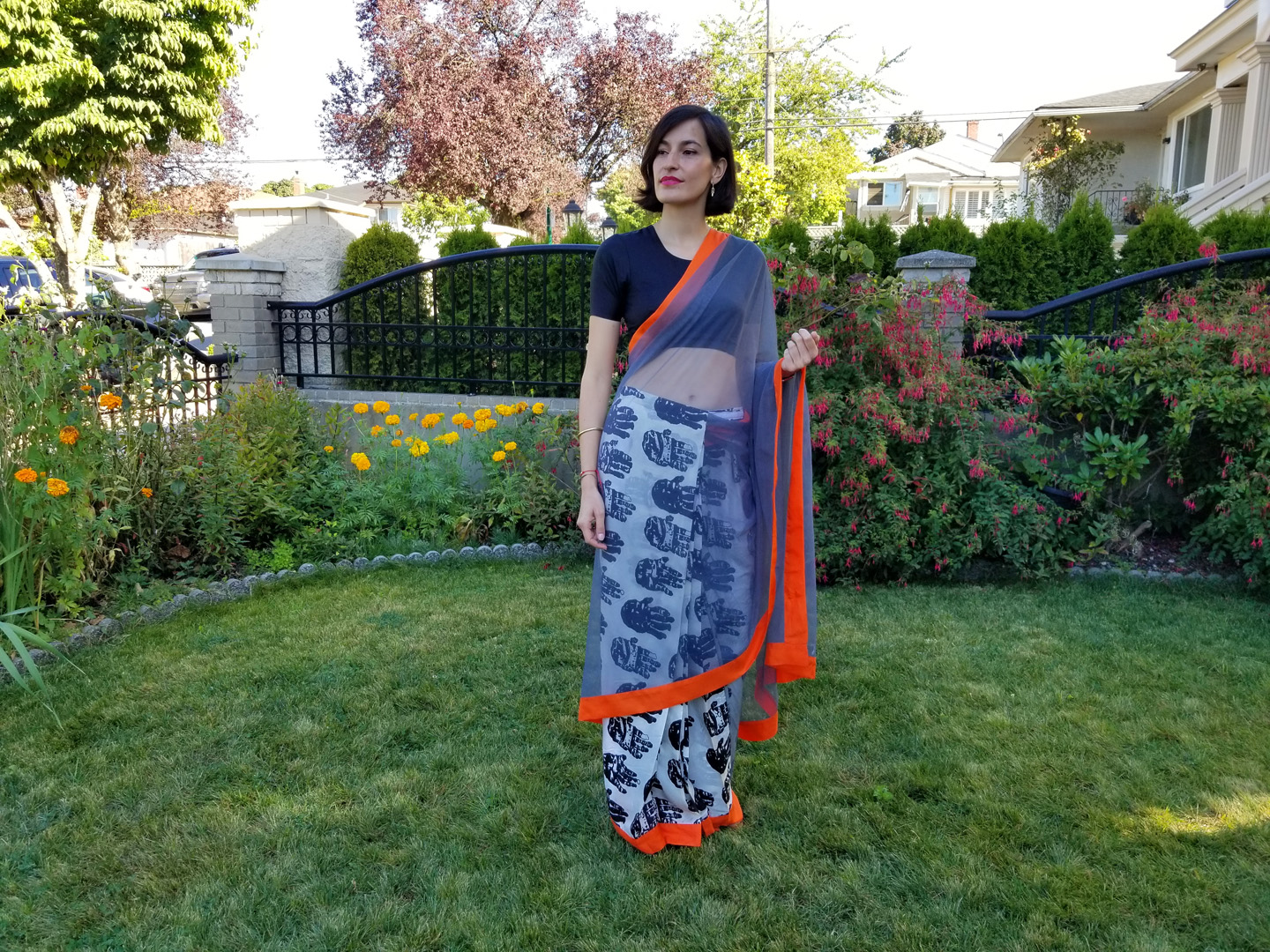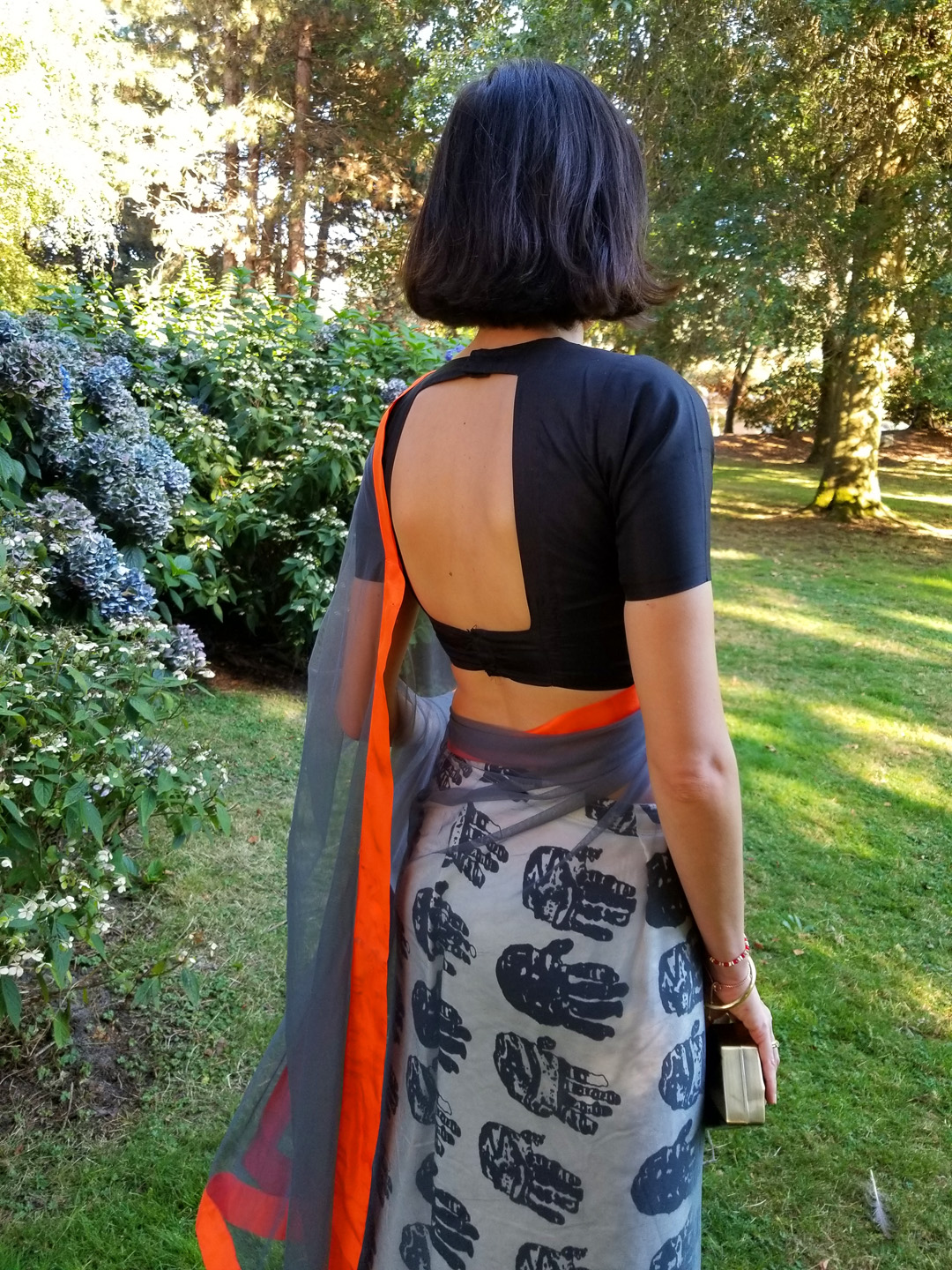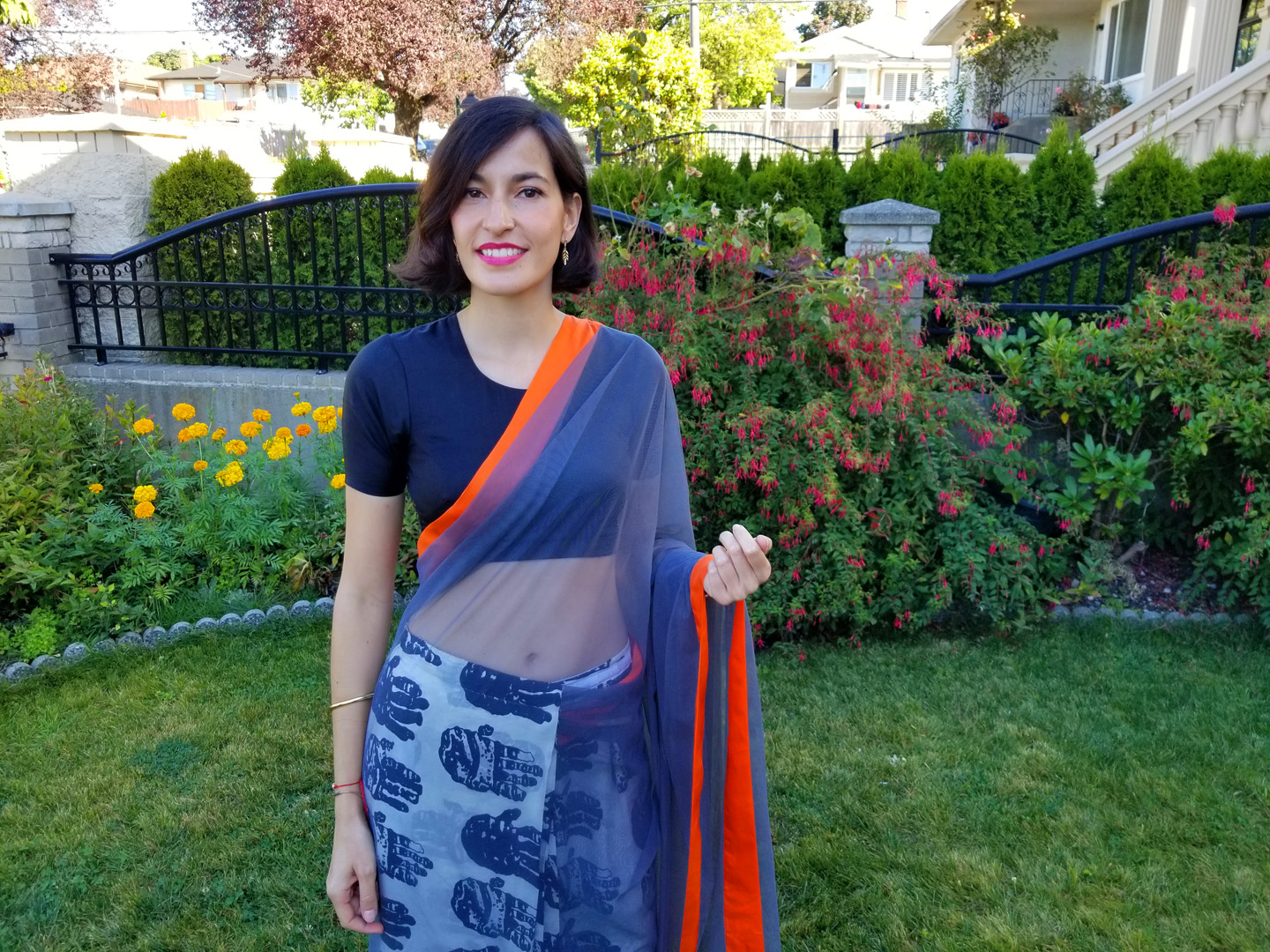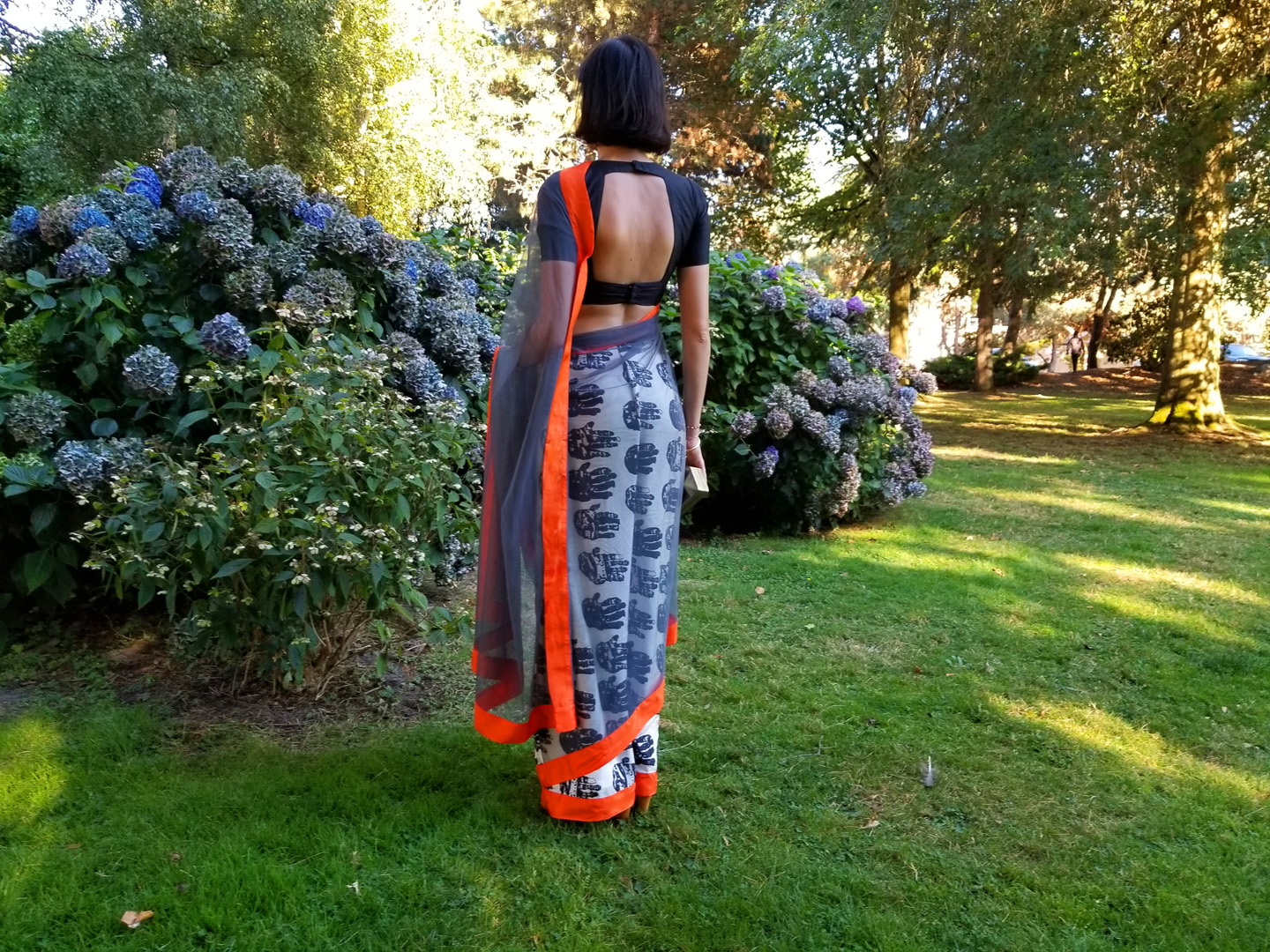 Image: D.Dau
Saree – House of Masaba | Clutch – Muestrarios | Earrings – My great-grandmother's | Sandals – Paco Herrero