Slow fashion allows you to push boundaries. Back in the day people had fewer clothes and possessions in general and they were also more rigid about their image, they would buy a complete outfit and wear it the same way for years. The pragmatic side of clothes had more importance than the creative aspect. Nowadays is all about individuality, playing around with your look to try to express yourself. This has driven the success of fast fashion, you can buy clothes to give you a new look everyday if you wish, unfortunately, our environment pays a high price for all this production. When it comes to staying fresh while having a sustainable approach things get a little bit harder. In order to remain fresh, I try unusual combinations that in most cases end up working together. Thanks Carrie Bradshaw for your never-ending inspiration! One of my favourite combos are party clothes with everyday garments, seen here.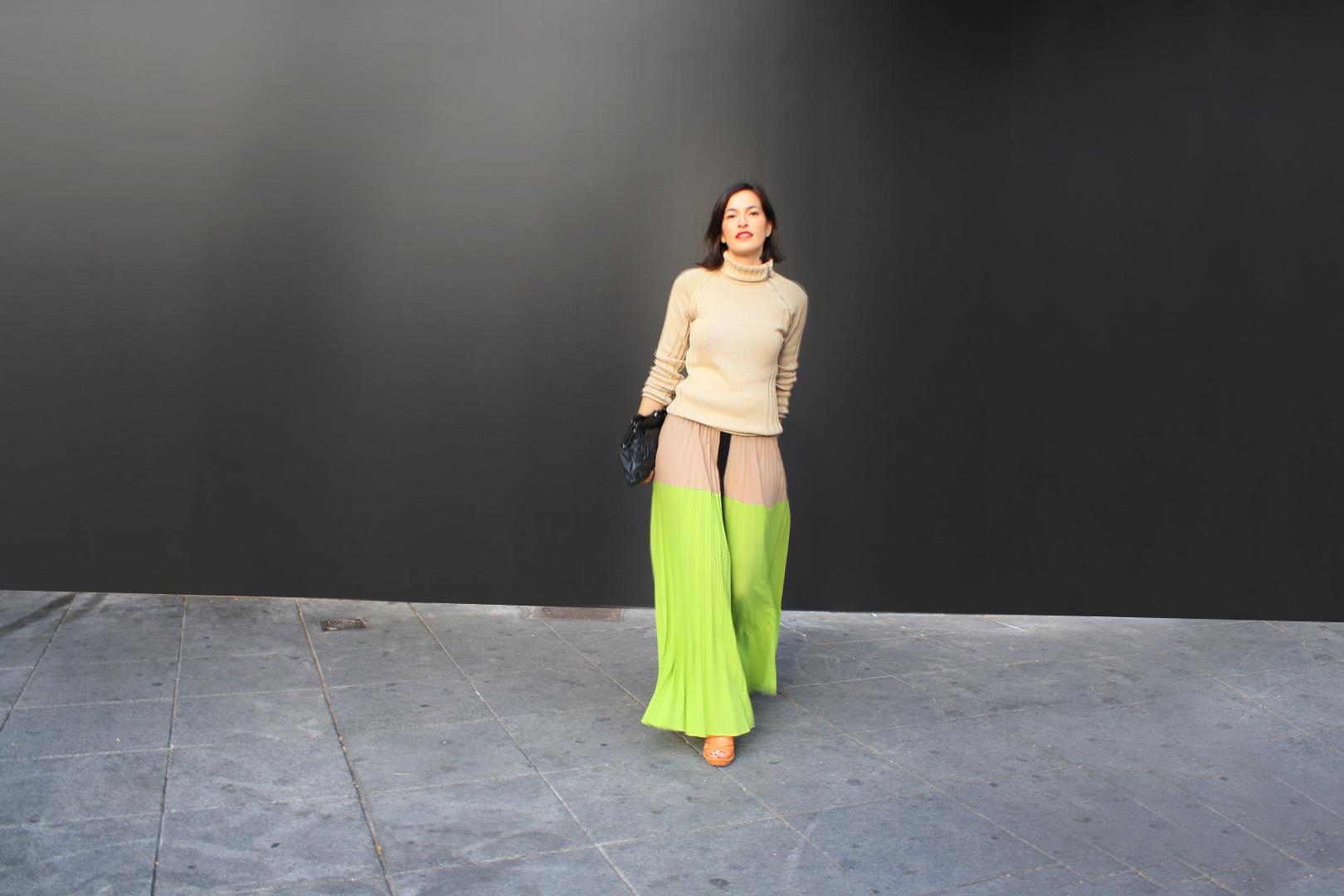 I got this dress for a friend's wedding in 2012, pleats were the hottest thing back then and is making a strong comeback. I love the way in which the skirt moves, pleats have lots of fabric, which creates a beautiful and feminine flow while you walk, it is the closest thing you can do to dress as a princess in your everyday life. I don't often get to use the dress as much as I would like, so I use it as a skirt combined with beautiful cosy pullovers. In this case, this pullover it's been with me since I was in high school, and is still looking great! I like the masculine style of this classic pullover with the femininity of the flowing skirt, the contrast of thick and light materials.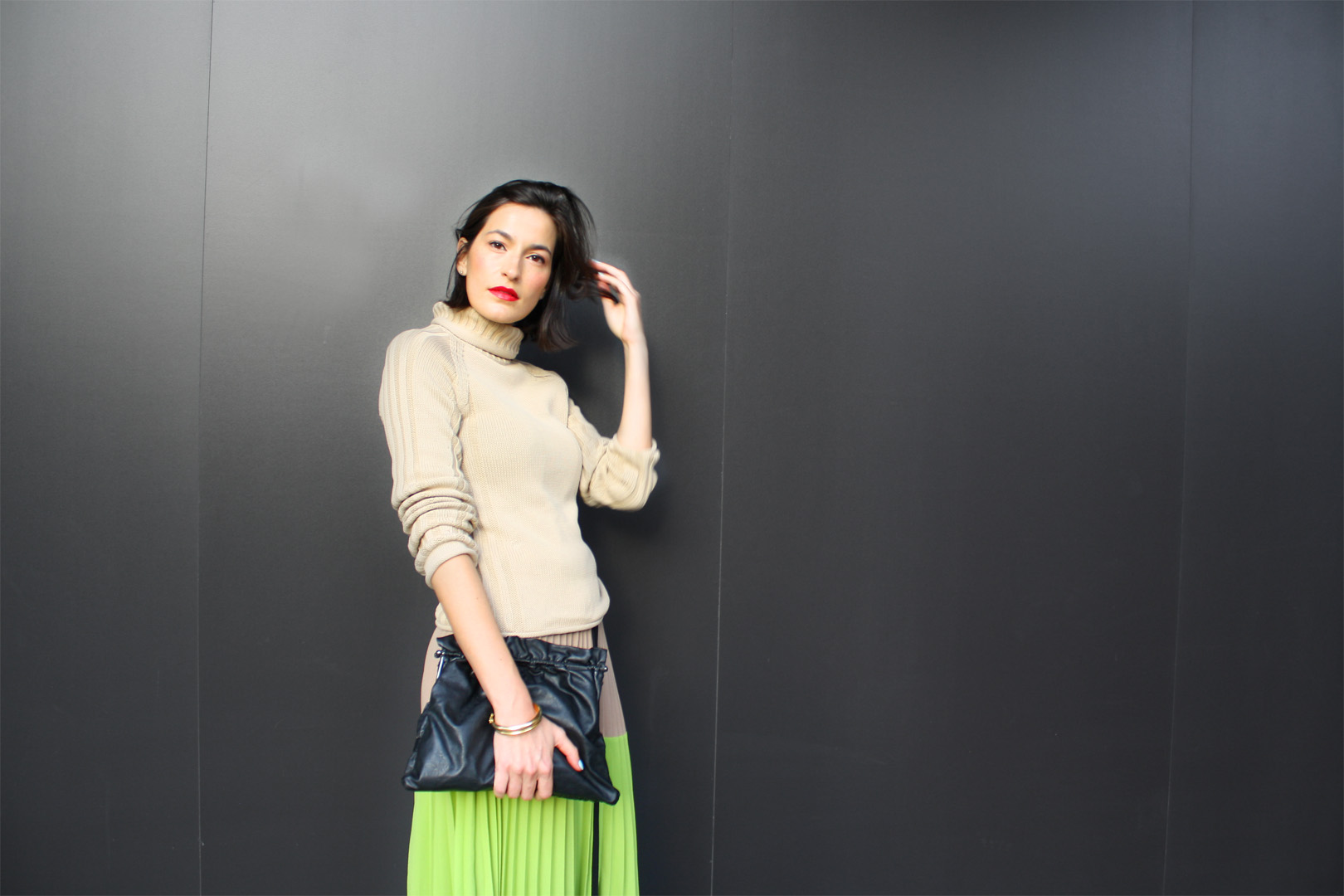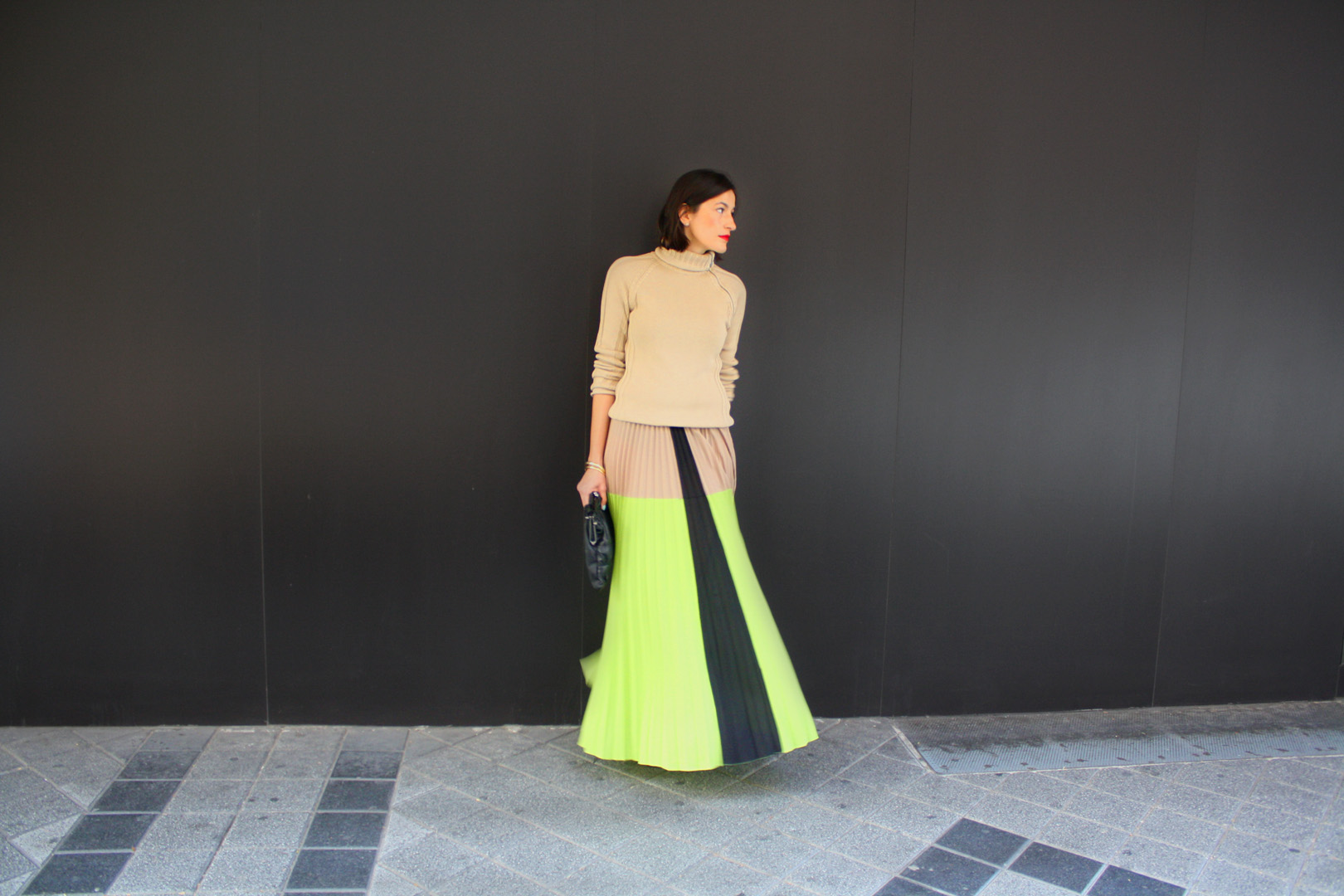 Sustainability and ethical fashion can and should be playful in order to attract more people and compete with fast fashion. For me, the best way of doing it is by trying new and exciting combinations, what about you? Share your tips and experience below and have a wonderful week!
Image: B.Lozano
Pullover – Benetton | Dress/Skirt – Muestrarios | Clutch – Muestrarios | Bracelets – My mother and grandmother engagement bands | Shoes – Camper