Globalization is unfortunately destroying the social fabric of local communities and countries. Traditional costumes and jewelry are part of the cultural heritage and it is being lost as more and more people adhere to global trends and giving up their cultural identity. There is something sad about it and takes away some of the uniqueness of traveling to distant places, since wherever you go you see similar fashion looks advertised by big name high street retail stores worldwide. The irony is that high-end fashion is constantly looking for inspiration in local traditions ranging from the saree to the kilt. These looks are then re-engineered for a trendy twist on an ethnic look.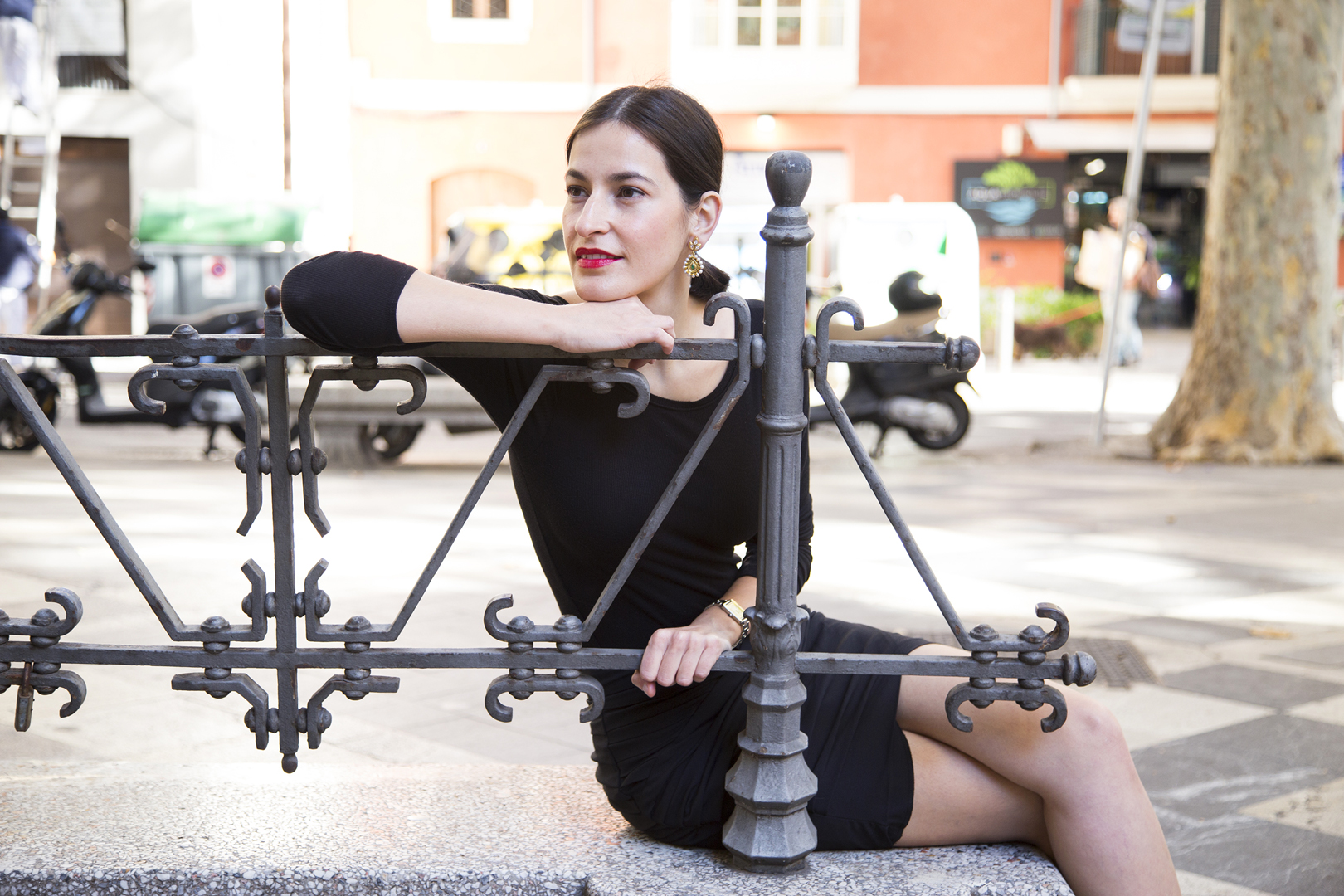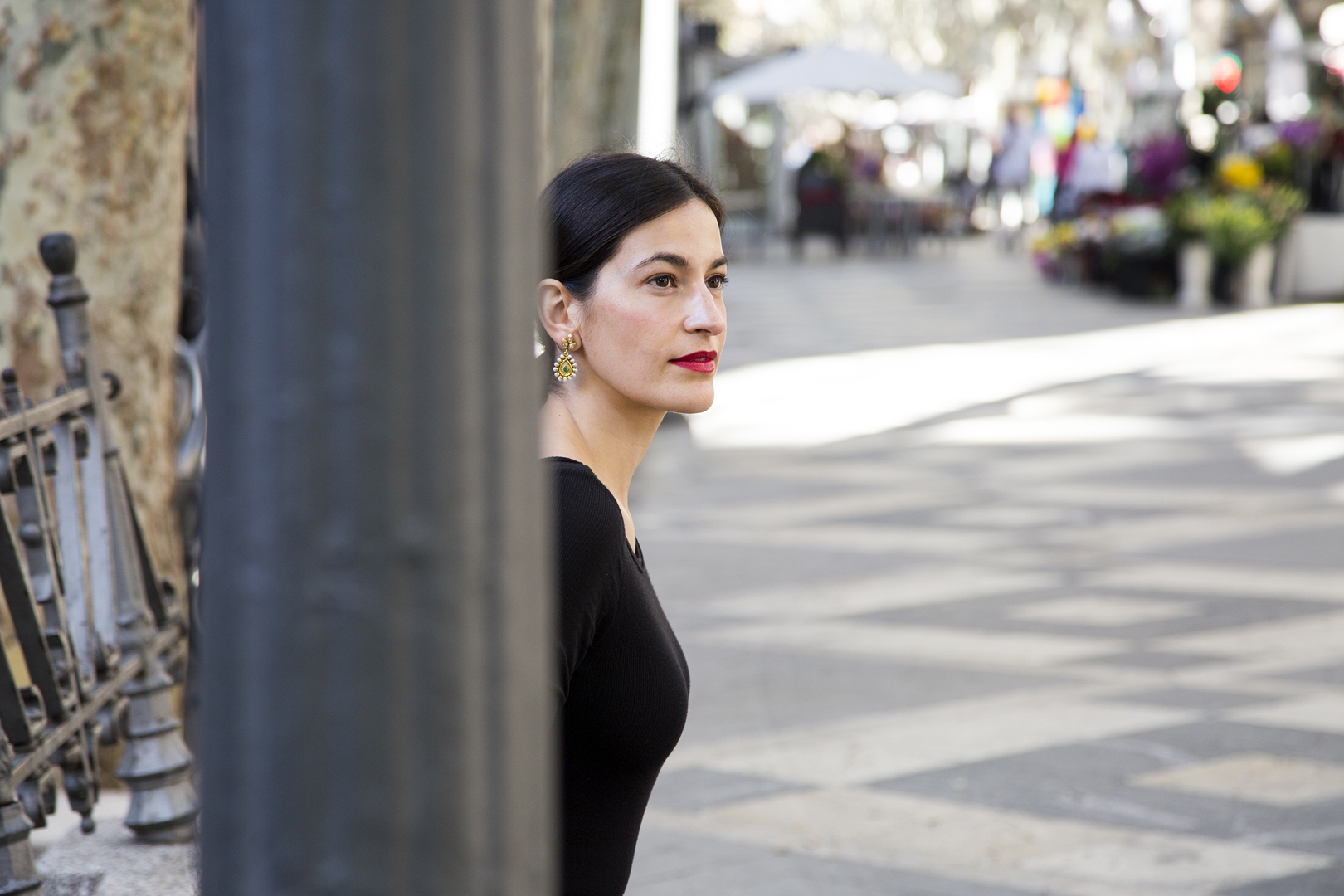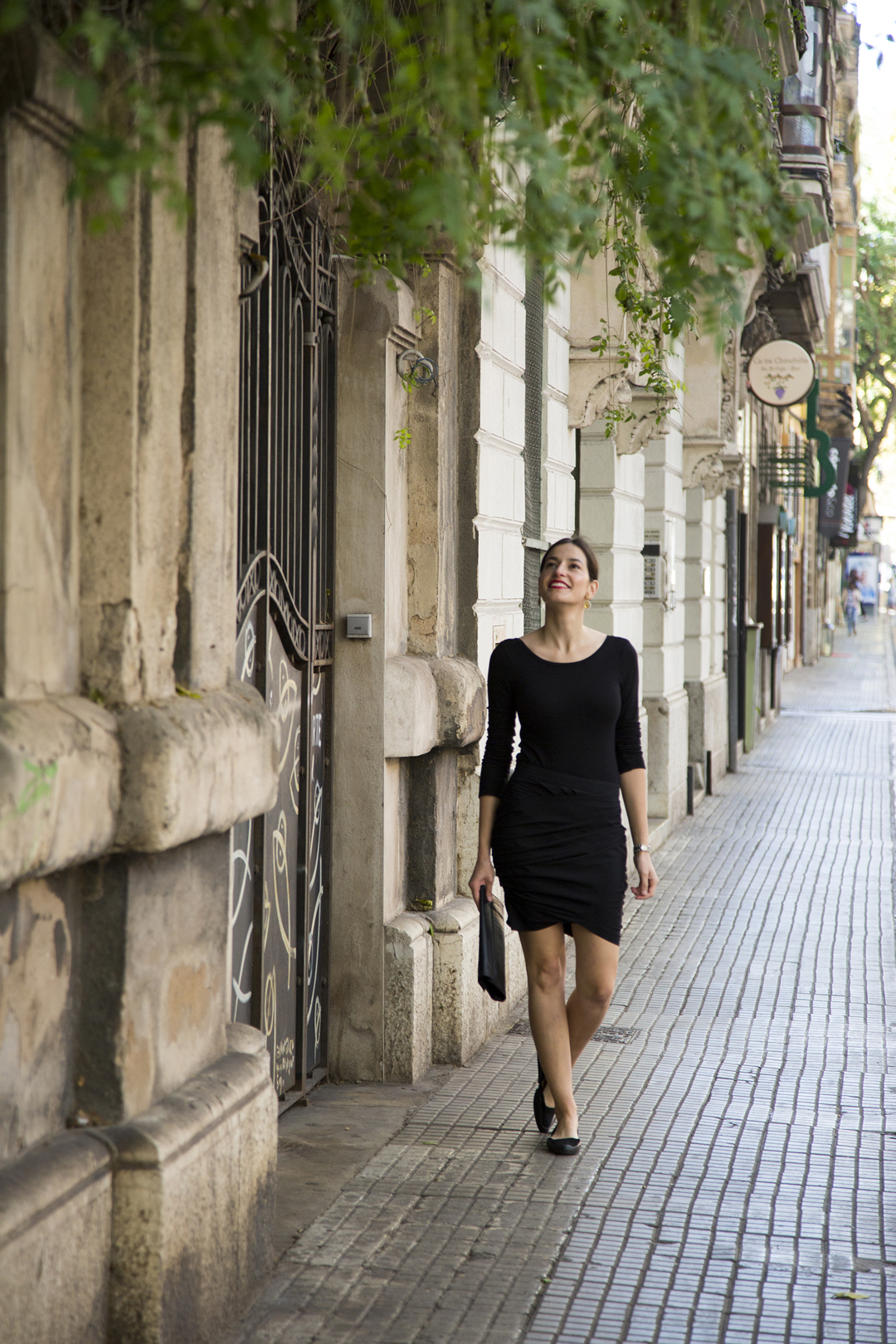 Dolce & Gabbana has embodied this idea by creating a brand identity heavily influenced on the southern Italian heritage by constantly recreating and redefining the Sicilian look, which I completely love! There are similarity for me with the southern Spain, inspired by the classic guitar player and flamenco dancers. Both styles portray strong feminine women, mostly dressed in black, commonly worn by women in mourning.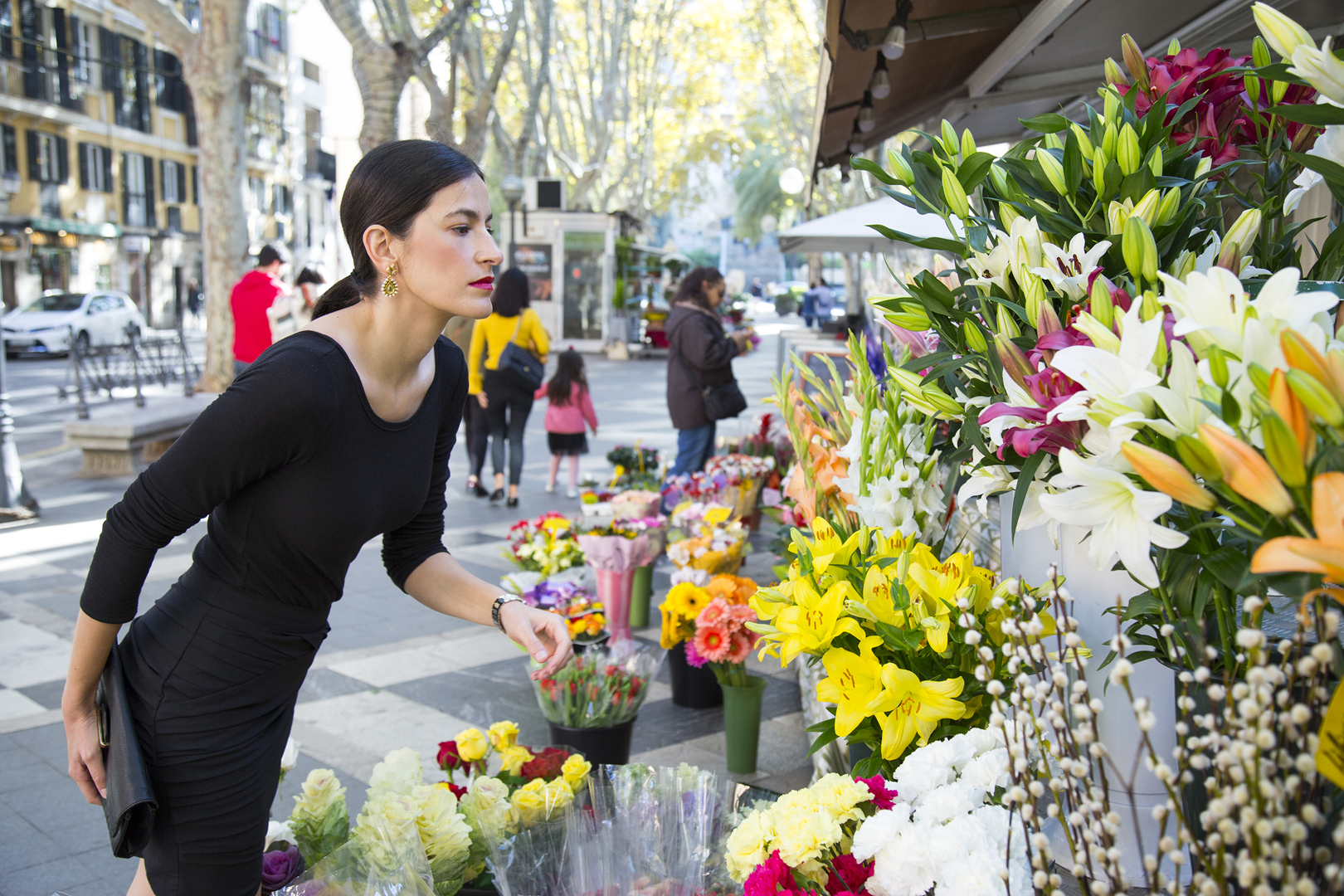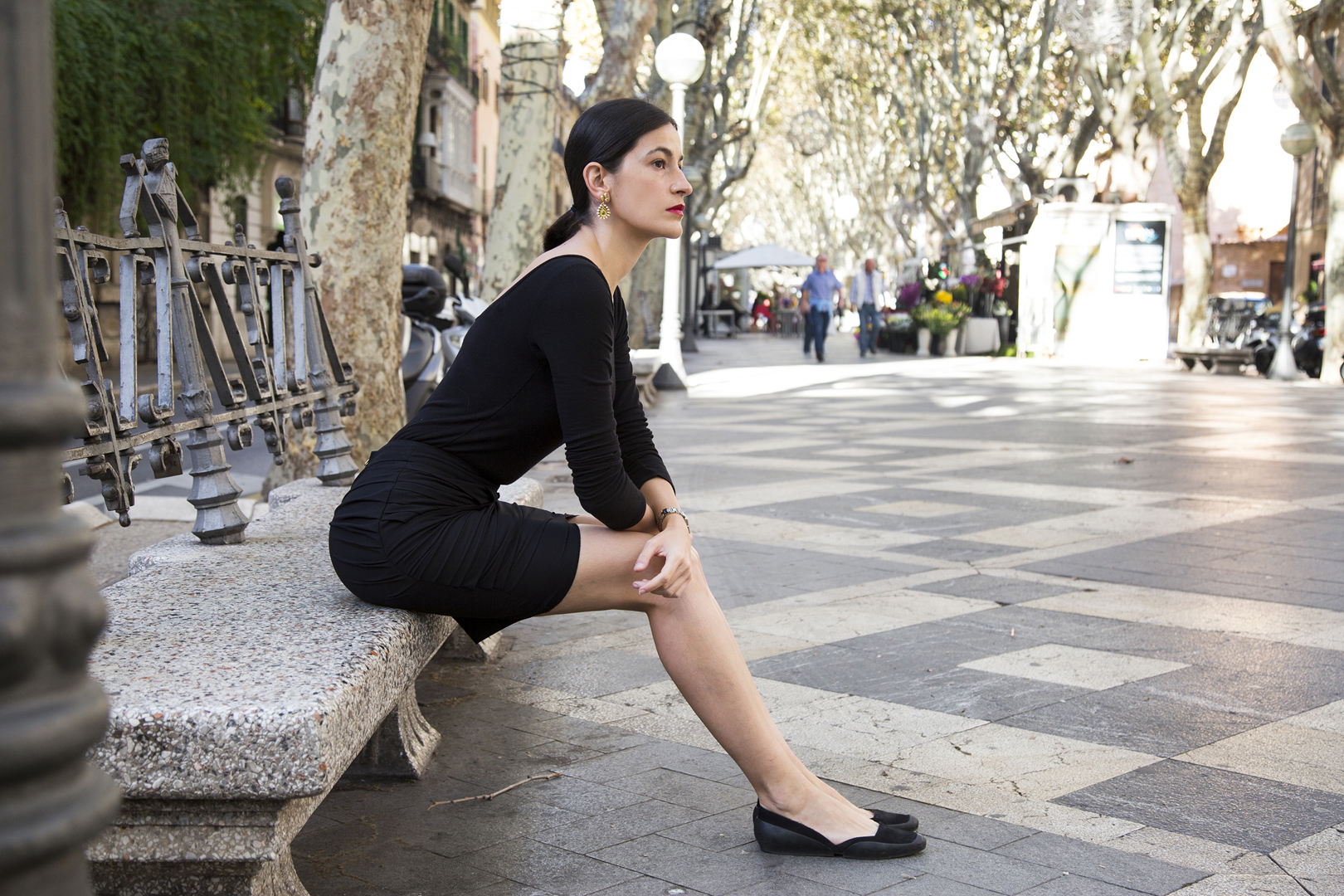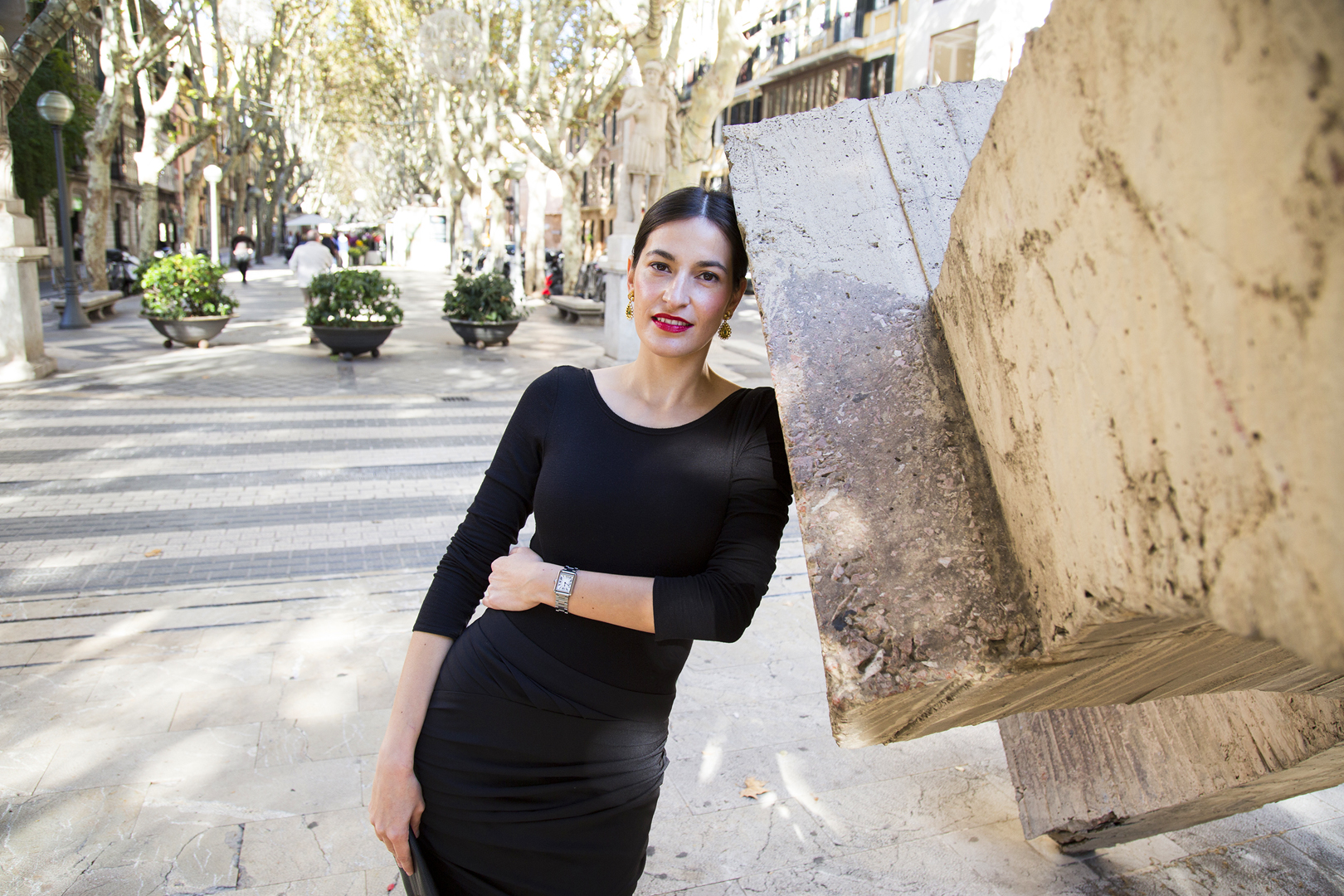 Inspired by this idea, my outfit pulls together the southern aesthetics, simple lines, with the glamour of a perfume marketing campaign! It is amazing how you can achieve a completely new look by just changing your hair and/or makeup. Today, I tried a new hairstyle, a centre part! Yes, I have never worn it that way before. I complete the look with a mono-block black outfit, comprised by a second-hand skirt that was pre-loved by one of my friends.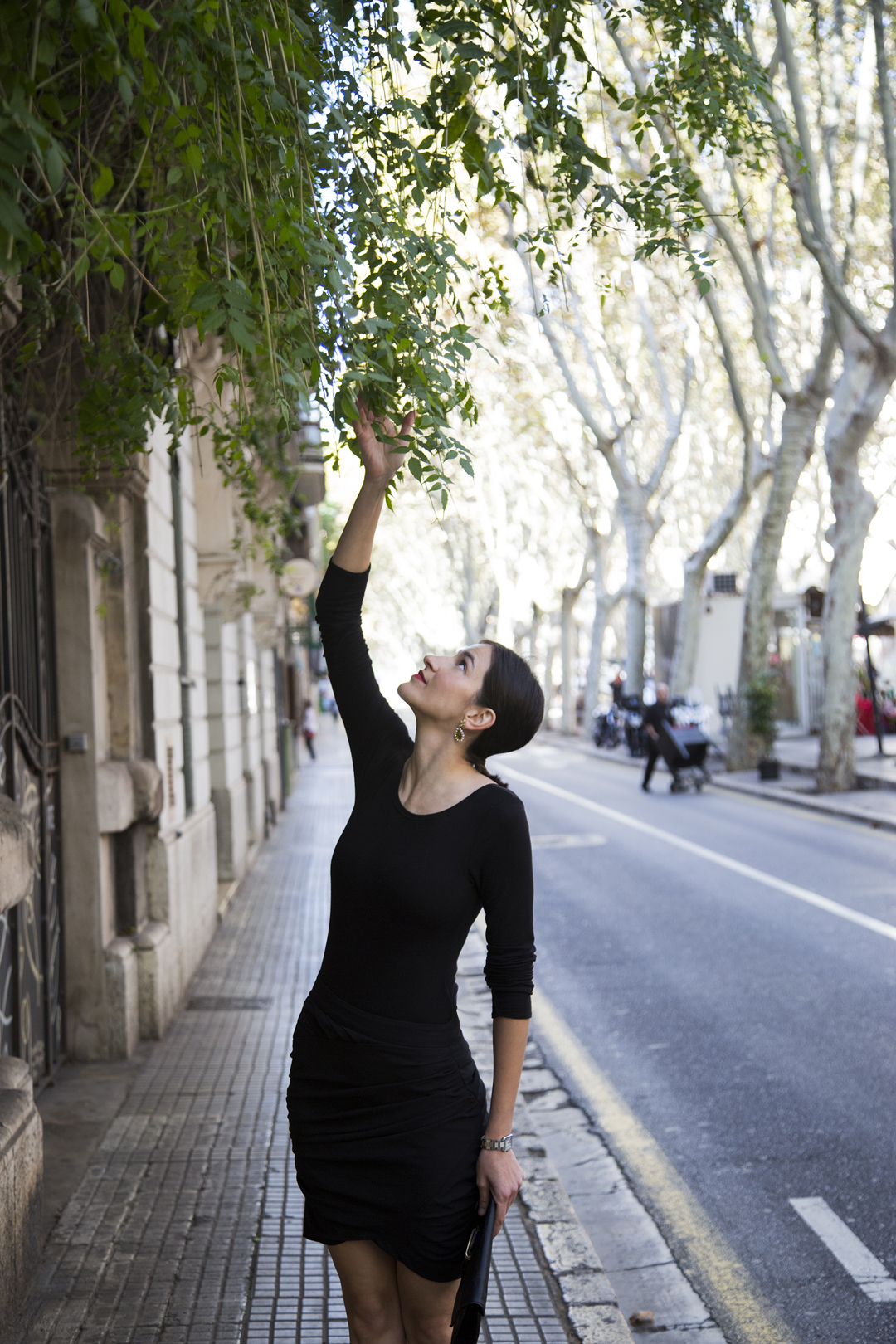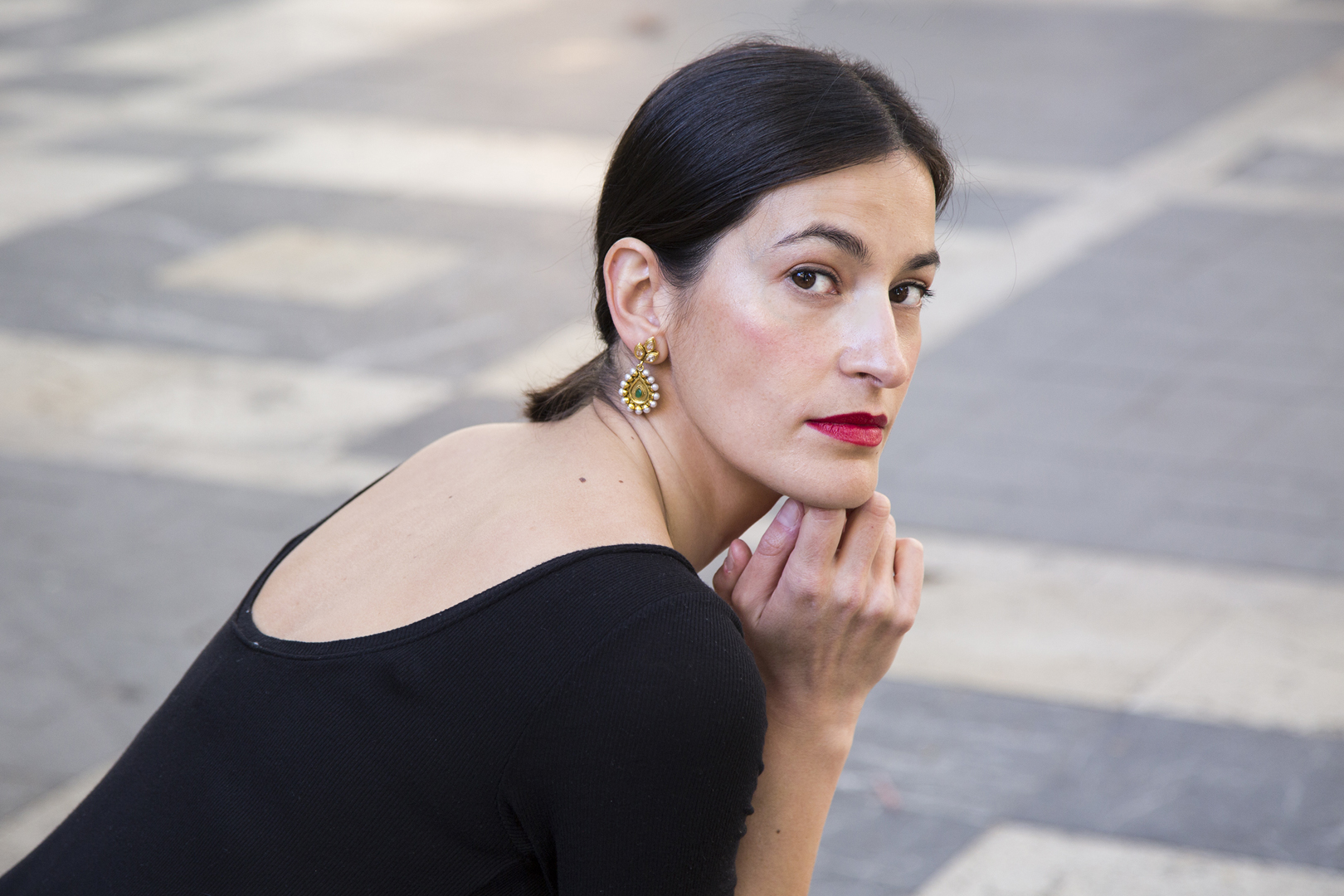 I have spoken before about how being sustainable doesn't have to go against a glamorous or fashionable look (read more here). It is a matter of being creative with your clothes and looks, so you can enjoy fashion in a more responsible way. Hope you like this Mediterranean inspired post and look forward to hear what inspires your looks. Share your tips below!!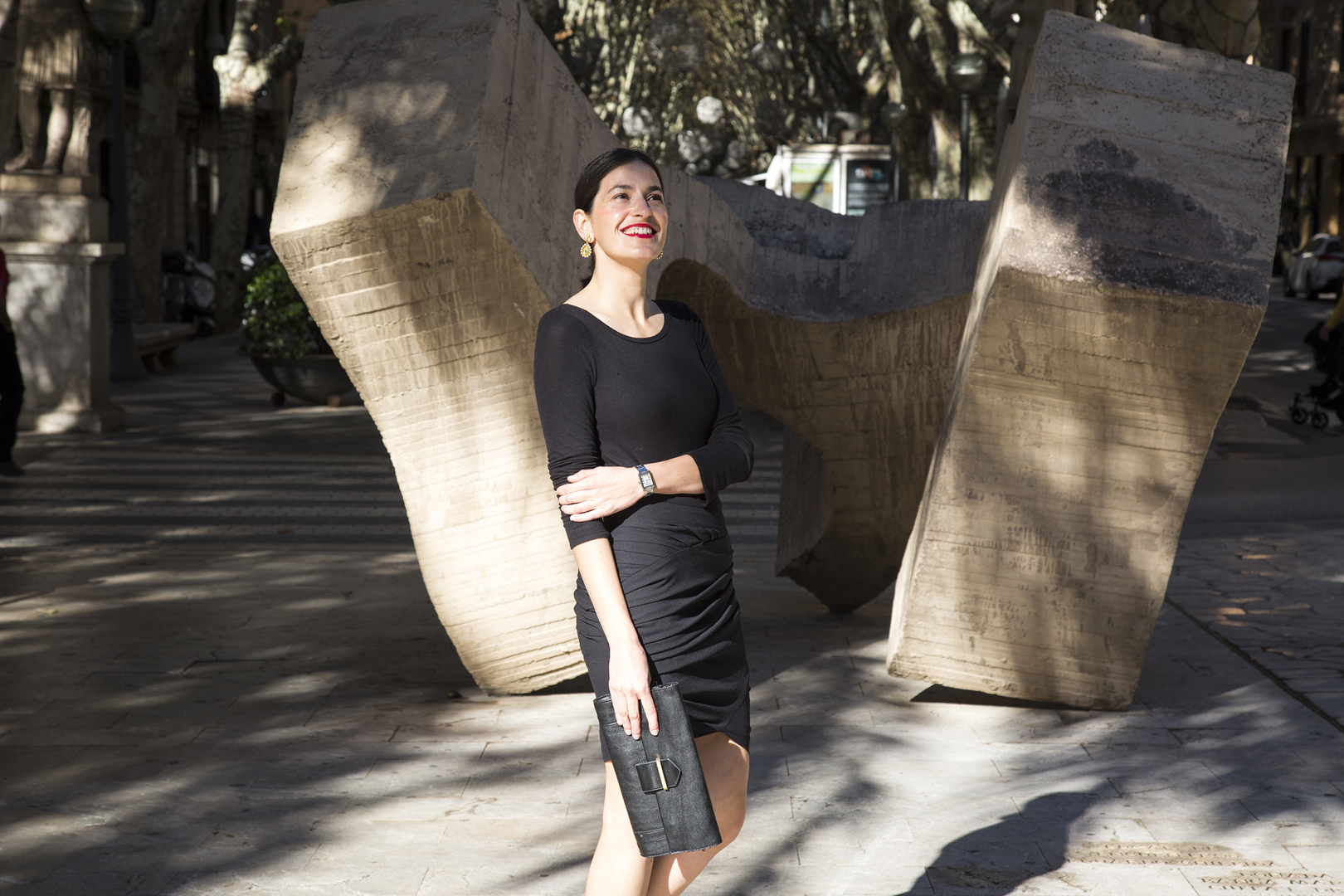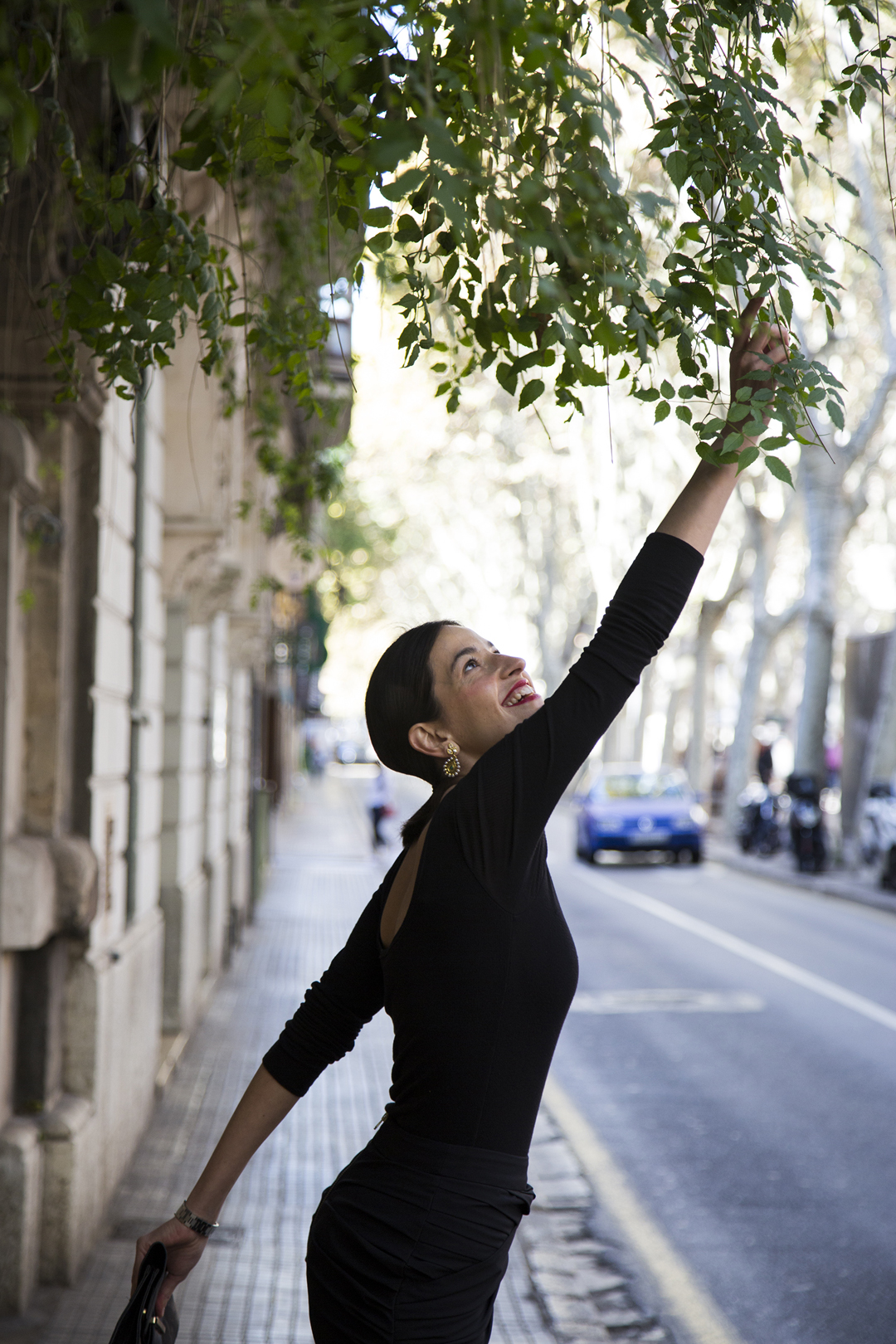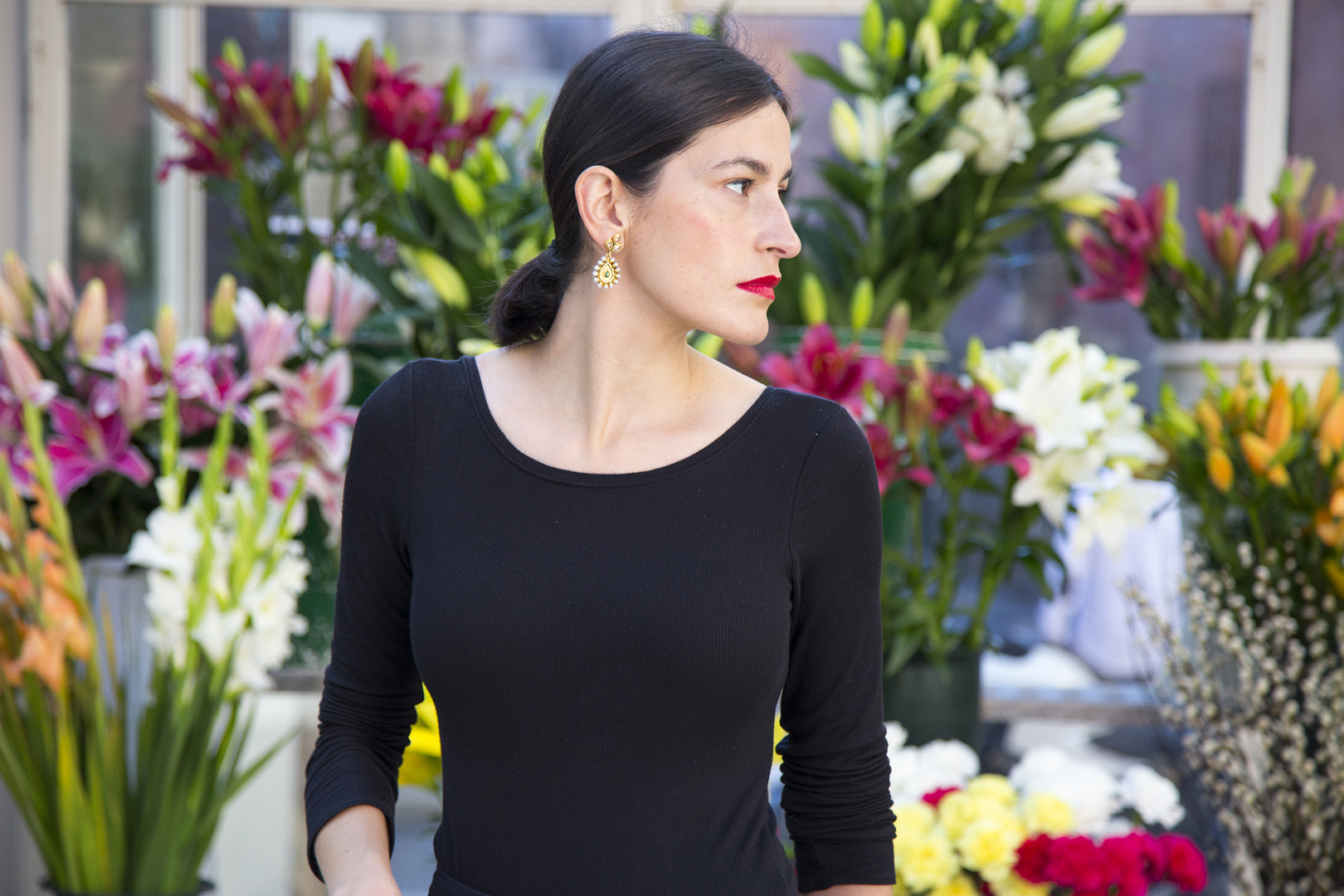 Image: Anna Panic
Top – Gap | Skirt – Pre-loved | Clutch – Muestrarios | Watch – Cartier | Earring – From India | Shoes – Camper