Hi there! Hope you are all doing good! I know that I have been completely gone for a couple of weeks, I am so sorry for that. I have been doing some traveling and working in some coming projects and now, I am finally back!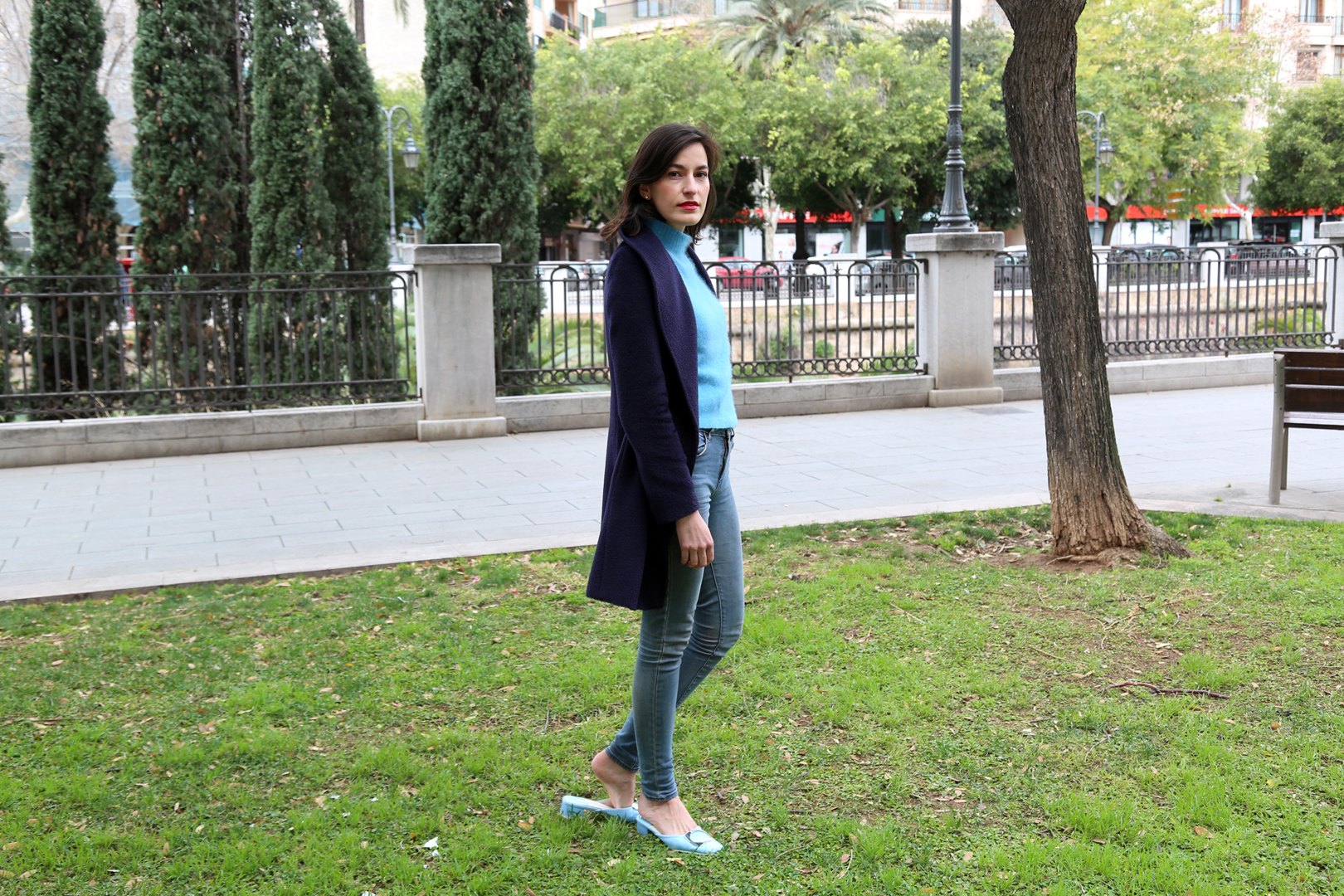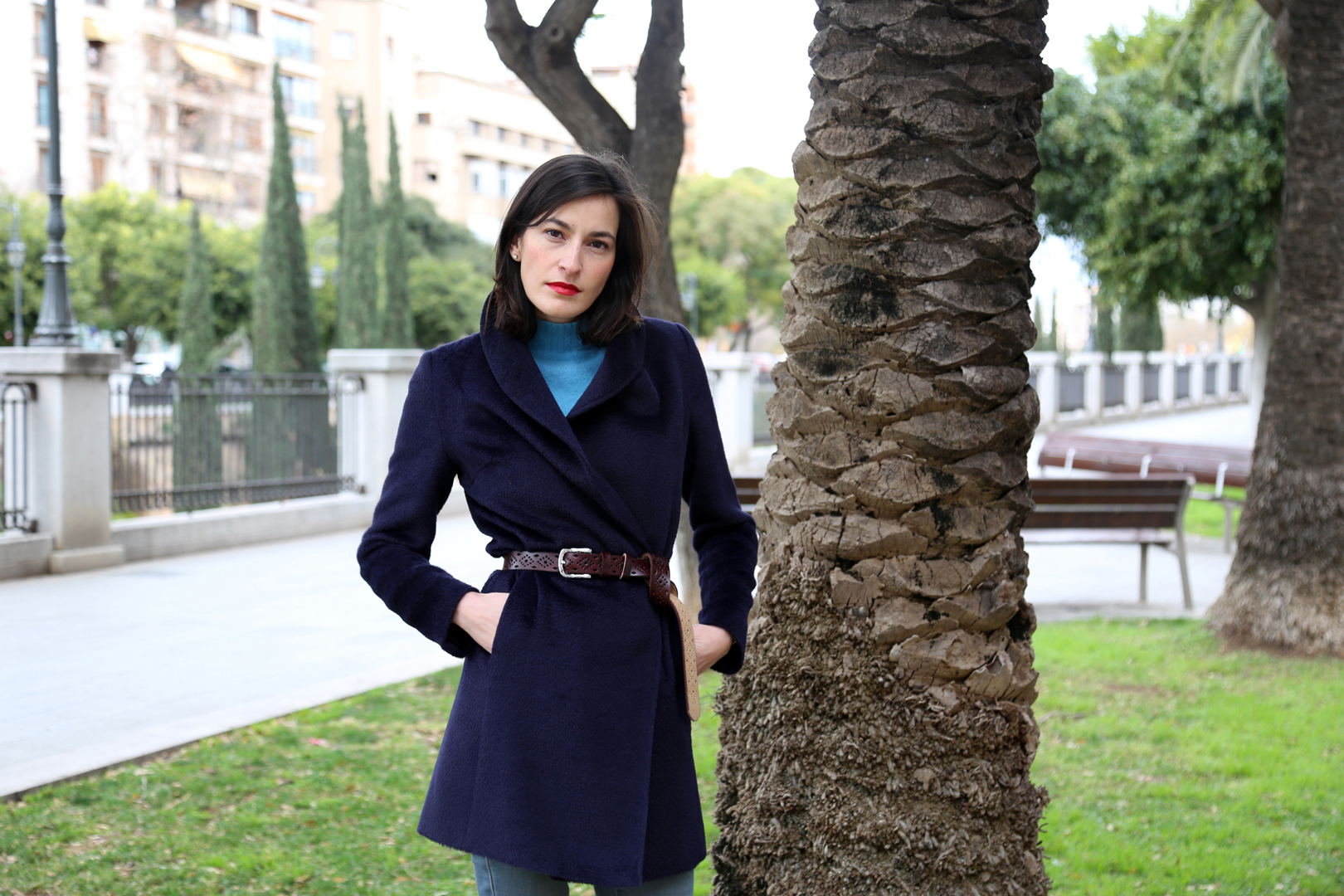 Here in Majorca the spring is almost here, we still have some days of cold and rain, but apart from that, the sun comes out strong and the trees are starting to blossom. This is the time of the year in which you can start seeing people wearing summer clothes (including some expats wearing shorts), while others are still carrying their winter clothes. It is a nice time of year to sit down and have a coffee while watching people passing by, it is a fun experience!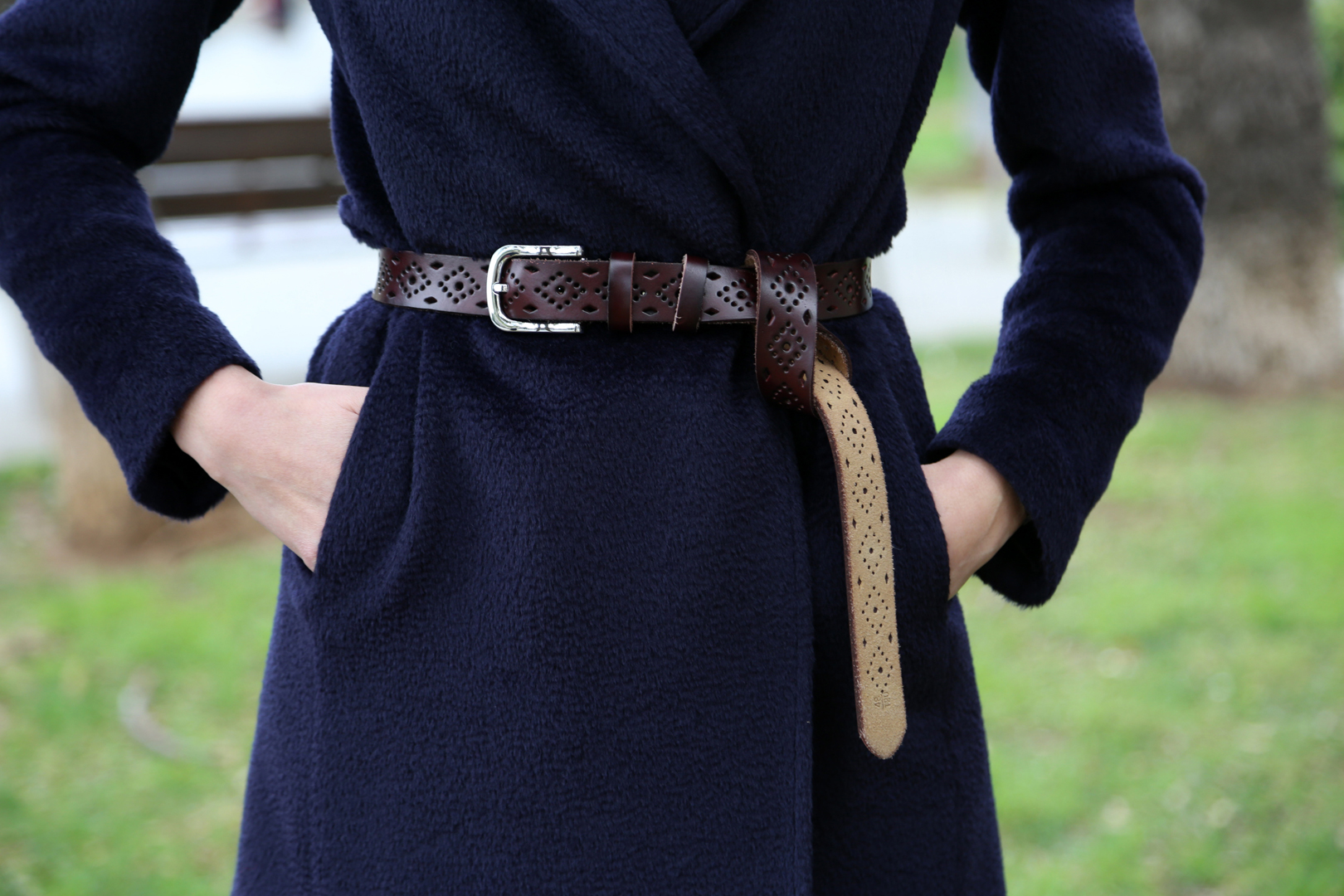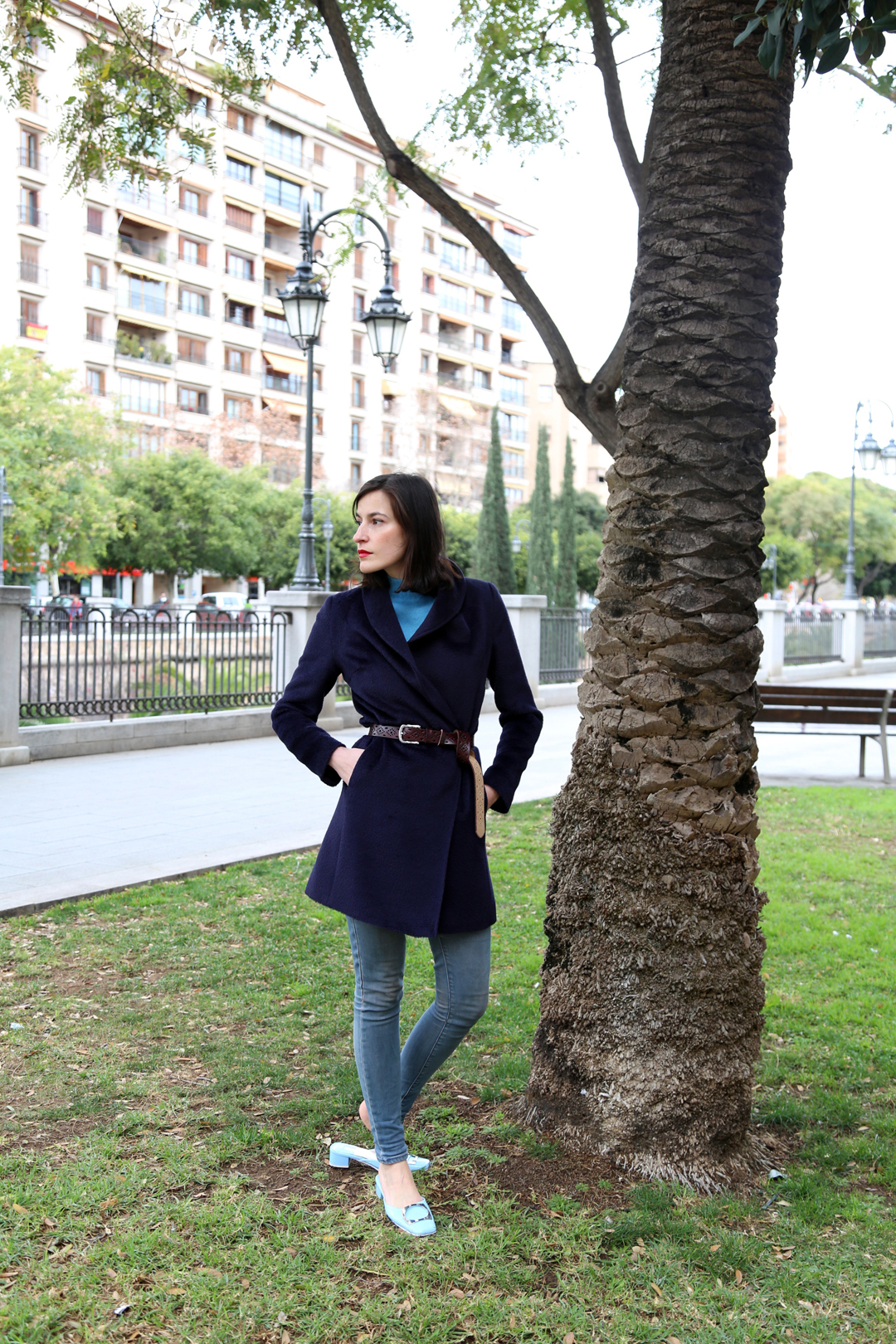 As you already know, I love trying unexpected mix with pieces that I already own. This is the case for today's outfit, where winter clothes merge with spring ones, like this gorgeous mules that are more than a decade old, as you can see here. I love the playfulness of the blue color palette in so many of its shades! This beautiful coat was my big 2017's investment. I was in need of a new coat for a few seasons and it was love at first sight. I got it during my Peruvian trip last Autumn, if you want to some detail about the artisan piece you can check them here. In that post, I promise that I will was show you different ways in which I wear this coat, and here you go.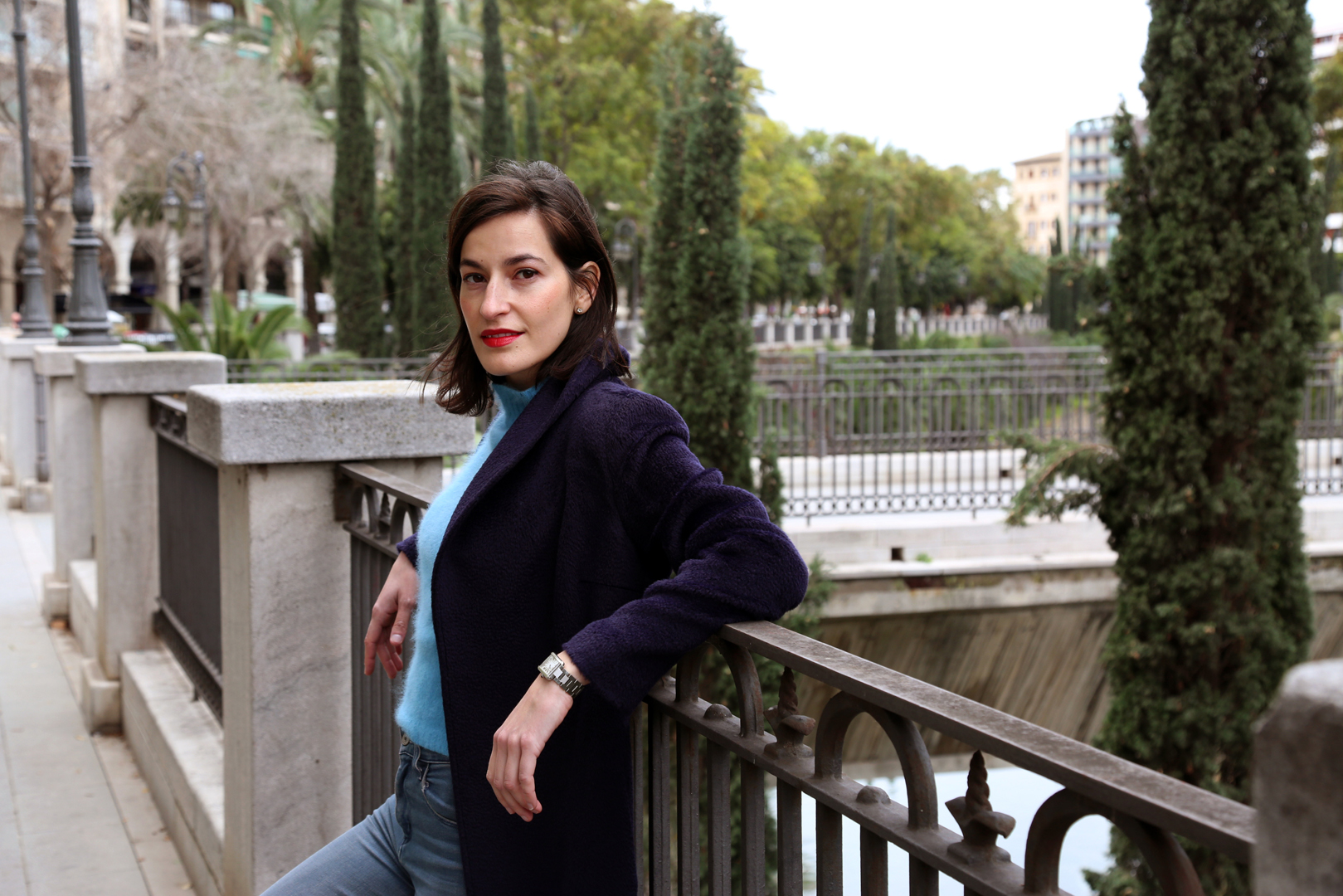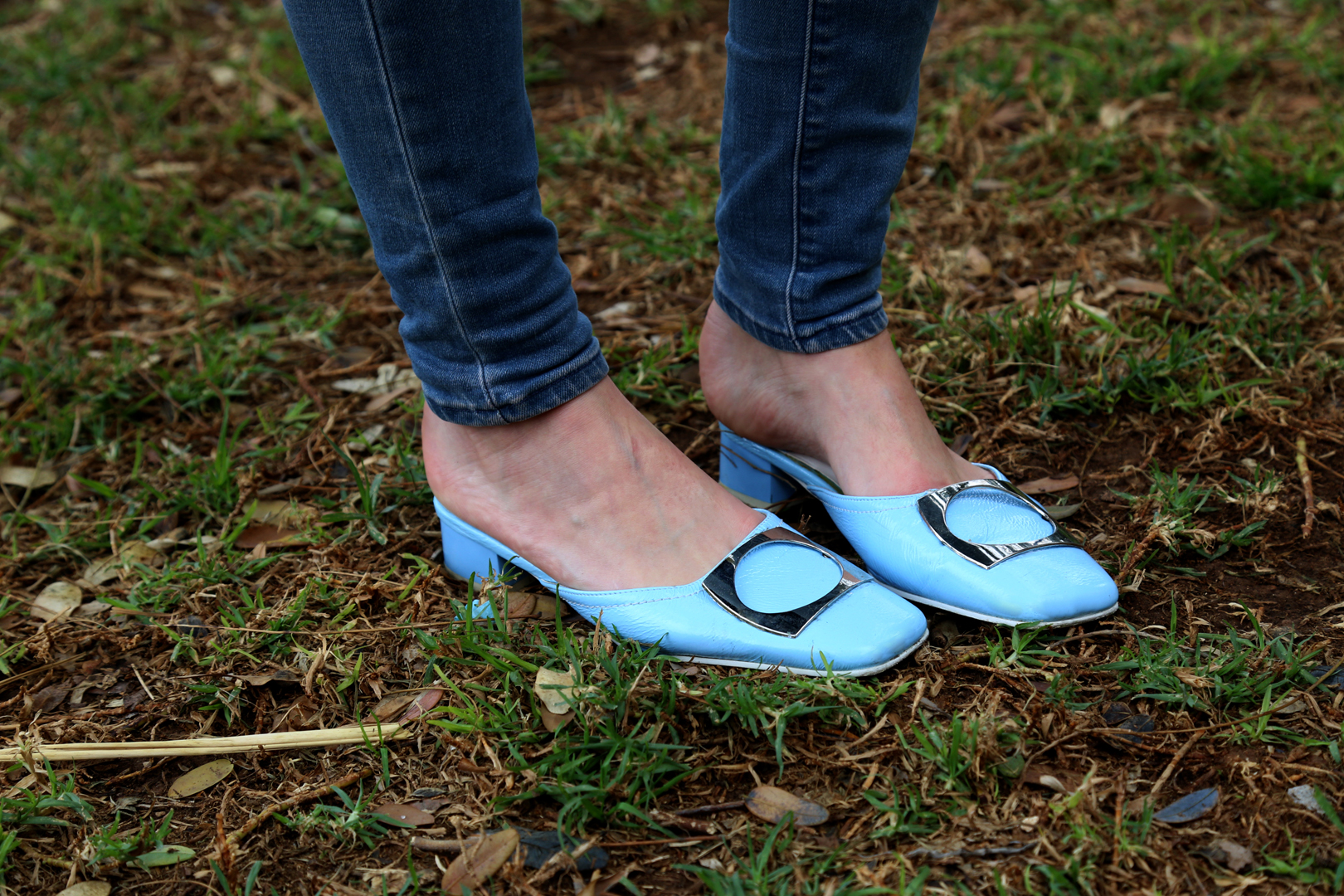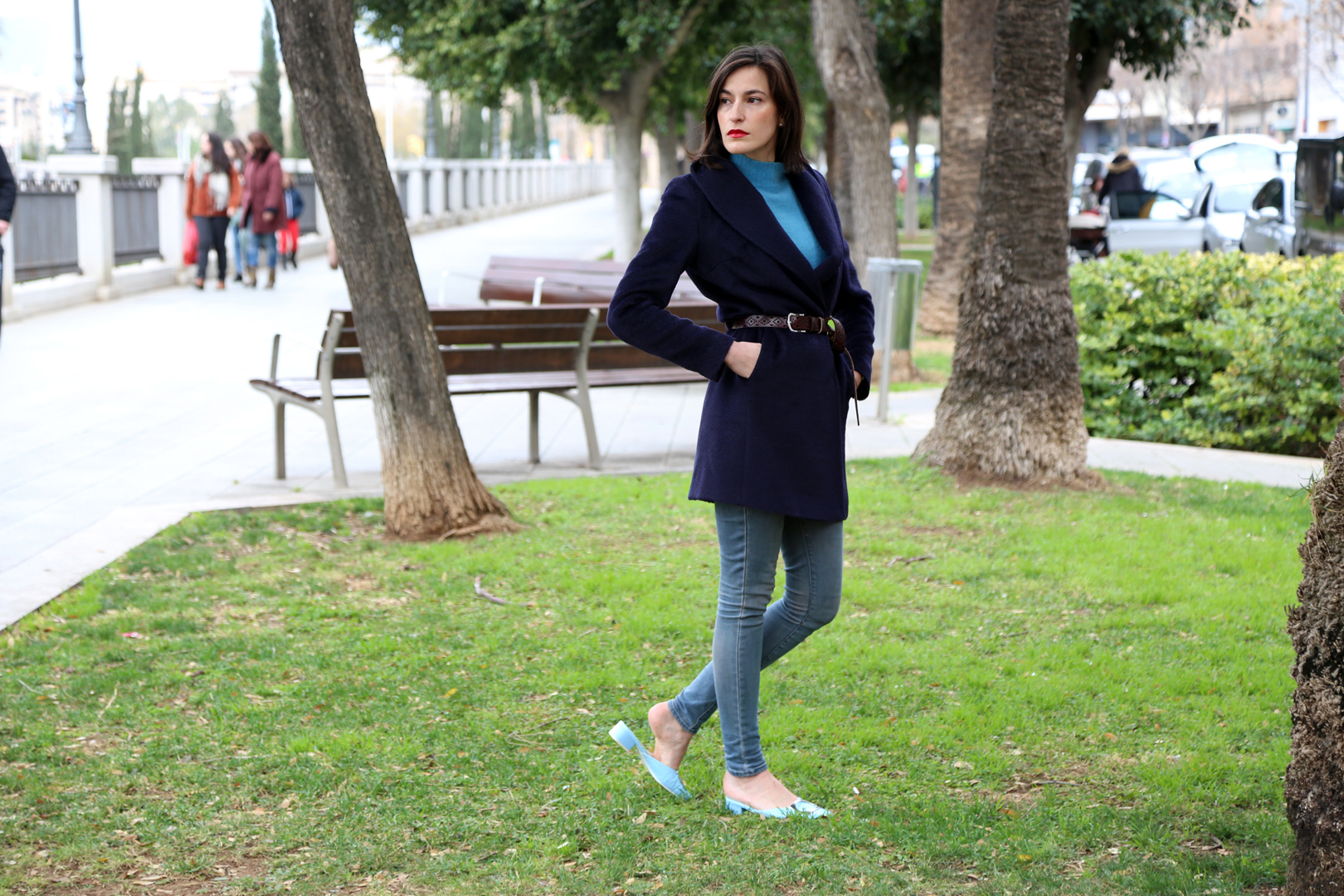 Lately, since this is the time of the year in which we review and reorganize the wardrobe. I highly recommend to read the "Edit your wardrobe" article by Redress from the Fashion Revolution latest fanzine, that you can read online or order from here. It is a great technique to maximize your space and the used of your clothes, while avoiding buying unnecessary pieces!
Image: Anna Panic
Coat – Kuna | Jumper – Seattle Vintage | Jeans – Levi's | Shoes – My mother's old gift | Belt – Muestrarios