Being back in Mallorca is a great opportunity to rediscover the island. This weekend I spend some time in Felanitx.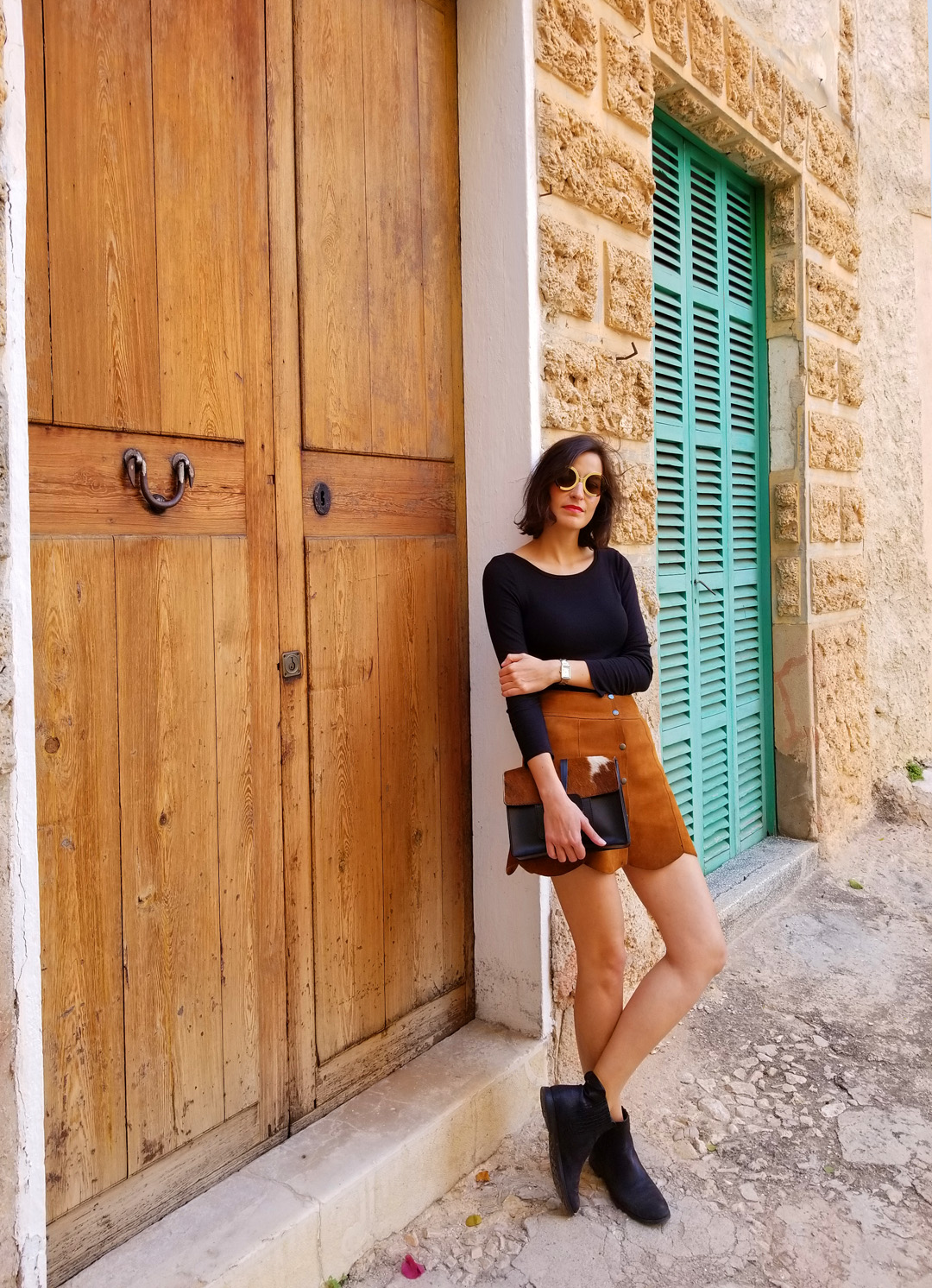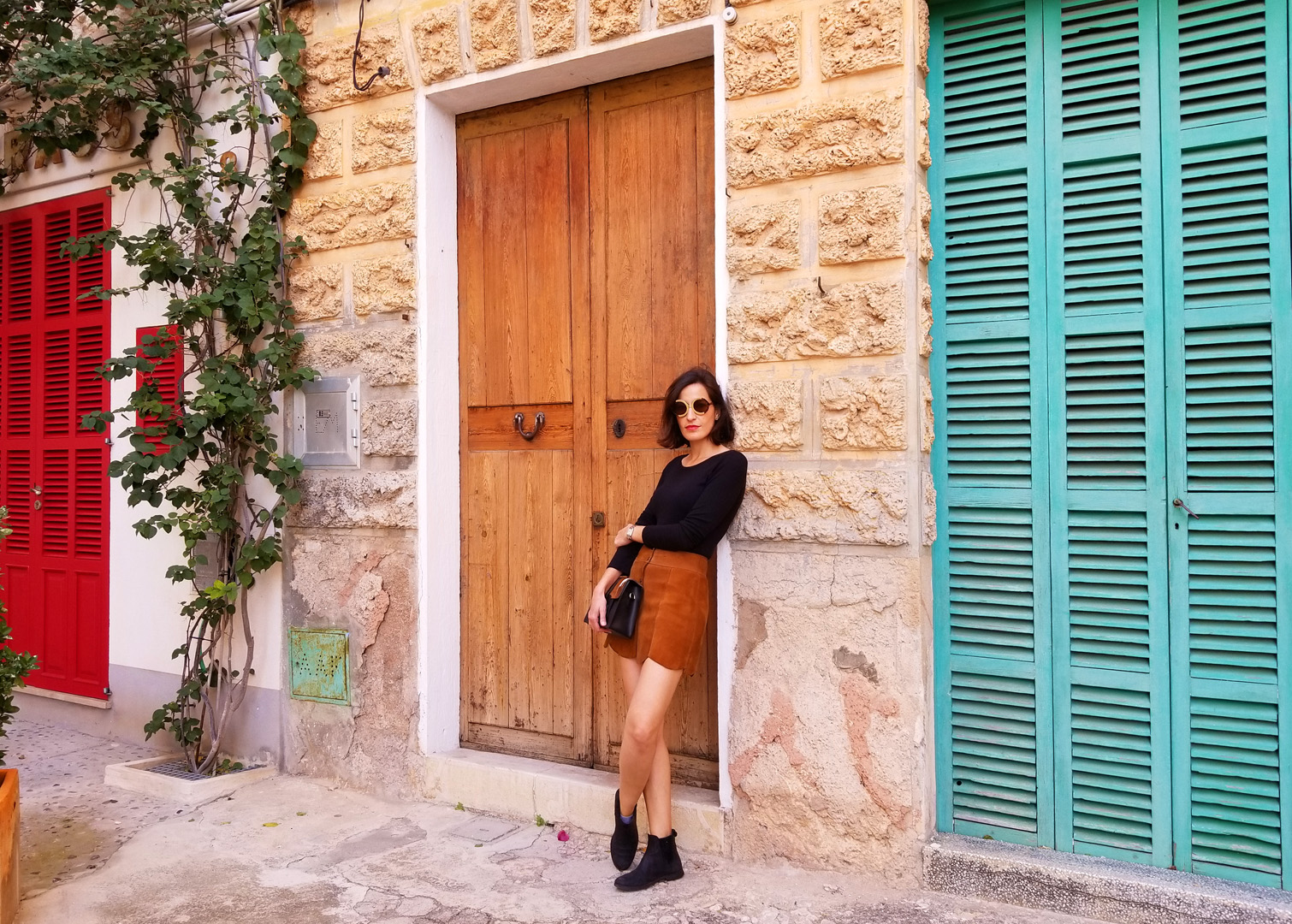 Felanitx is a very interesting village, dating back to the 18th and 19th century it was one the wealthiest place on the island thanks to its growing wine and brandy industry, in 1749 there were more than 60 distilleries surrounding the town! The industry was so prosperous that the first private bank of the island was created here and in 1897 Felanitx inaugurated the second train line on Mallorca, connecting the city with the centre of the island. In 1890 a plague of phylloxera destroyed most of the crops and soon the area became economically depressed. This sad story has created a beautiful and decadent small city, full of semi-abandoned modernist buildings that are ready to be rediscovered and brought back to life. Currently, the village is populated by a surprising and fun mix where old Majorcan people coexist with a bohemian crowd from around the world.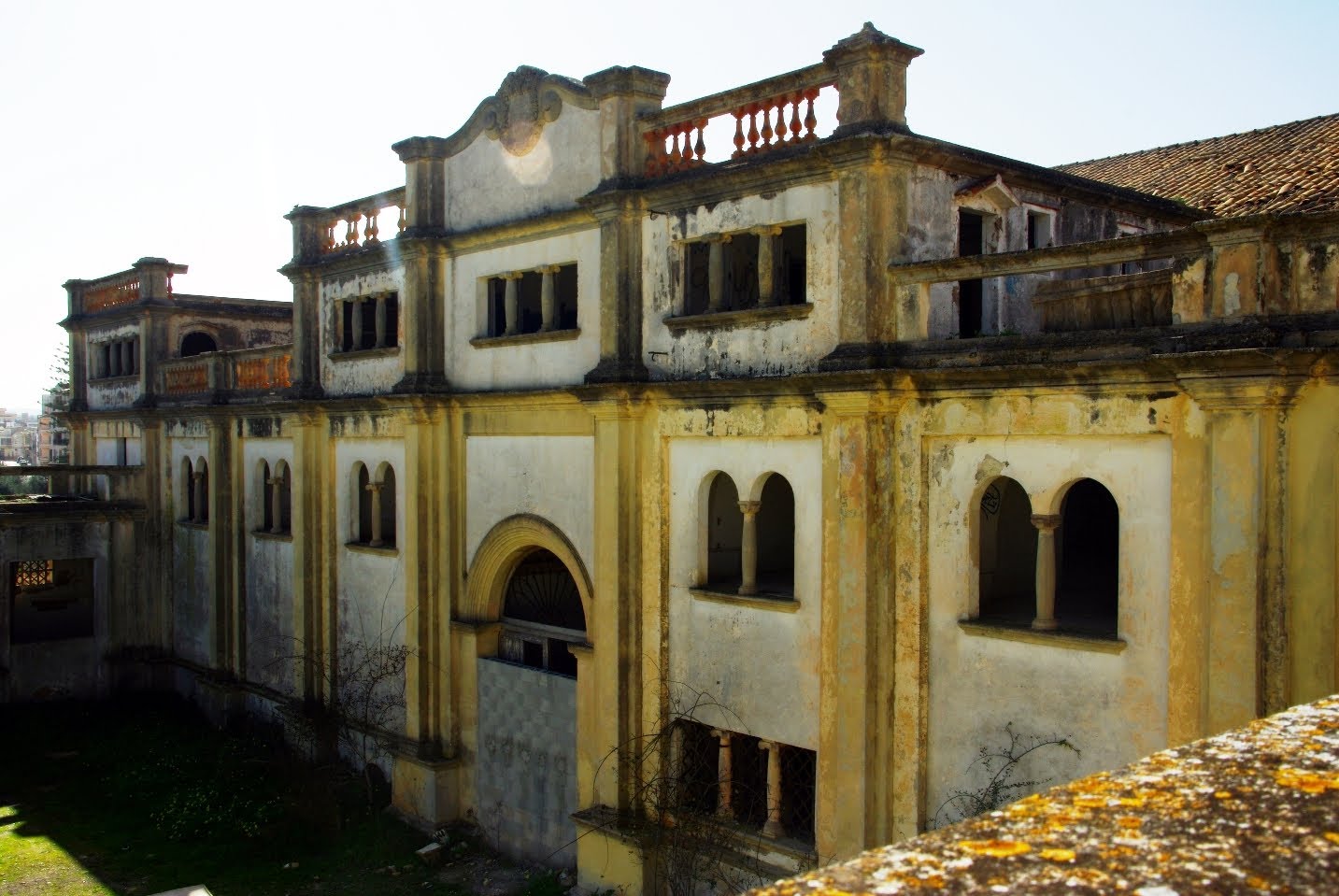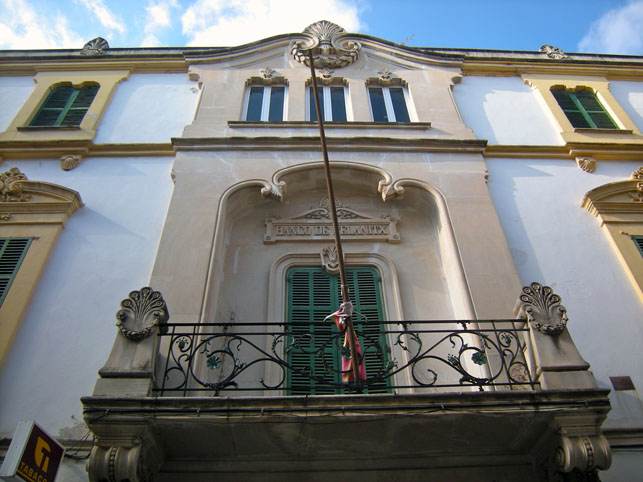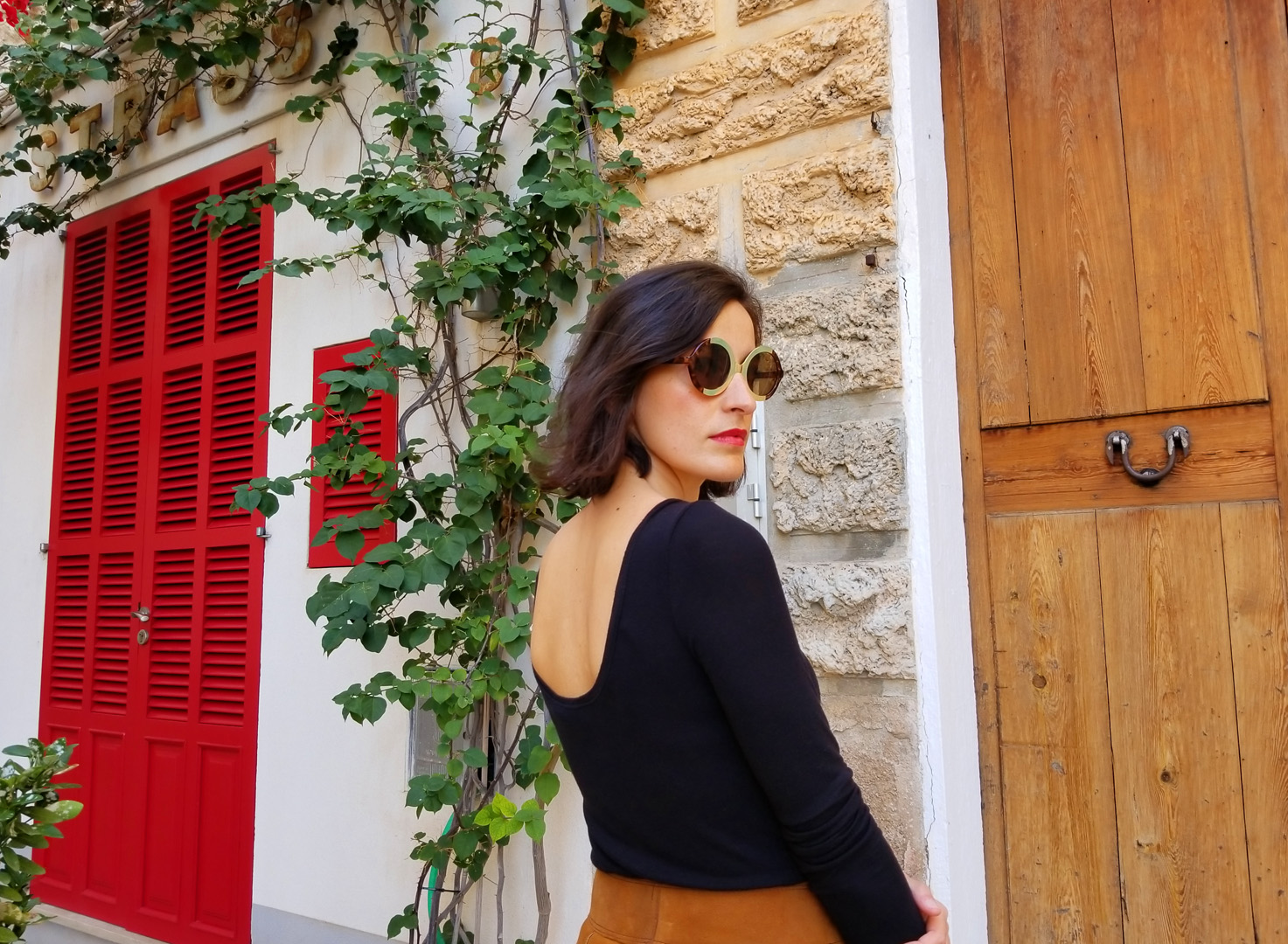 Since the weather in Majorca it's being very good I have a mix of winter and summer clothes in my wardrobe and I am currently using them both. I am wearing the same top I was wearing in a previous post (check it here), it is unbelievable how different a garment can look! I feel the same way about this skirt, my auntie gave it to me and I love how versatile it is (you can learn more about this garment and see another look here). I would like to highlight my boots, they are made from vegetable tanned leather which is the traditional way in which leather was made. This process of vegetable tanning eliminates the use of harmful chemicals such as chromo or ammonia. Through the use of cutting-edge technology, this process can be even more sustainable and produce beautiful leathers with a natural delicate look and even a pleasant smell.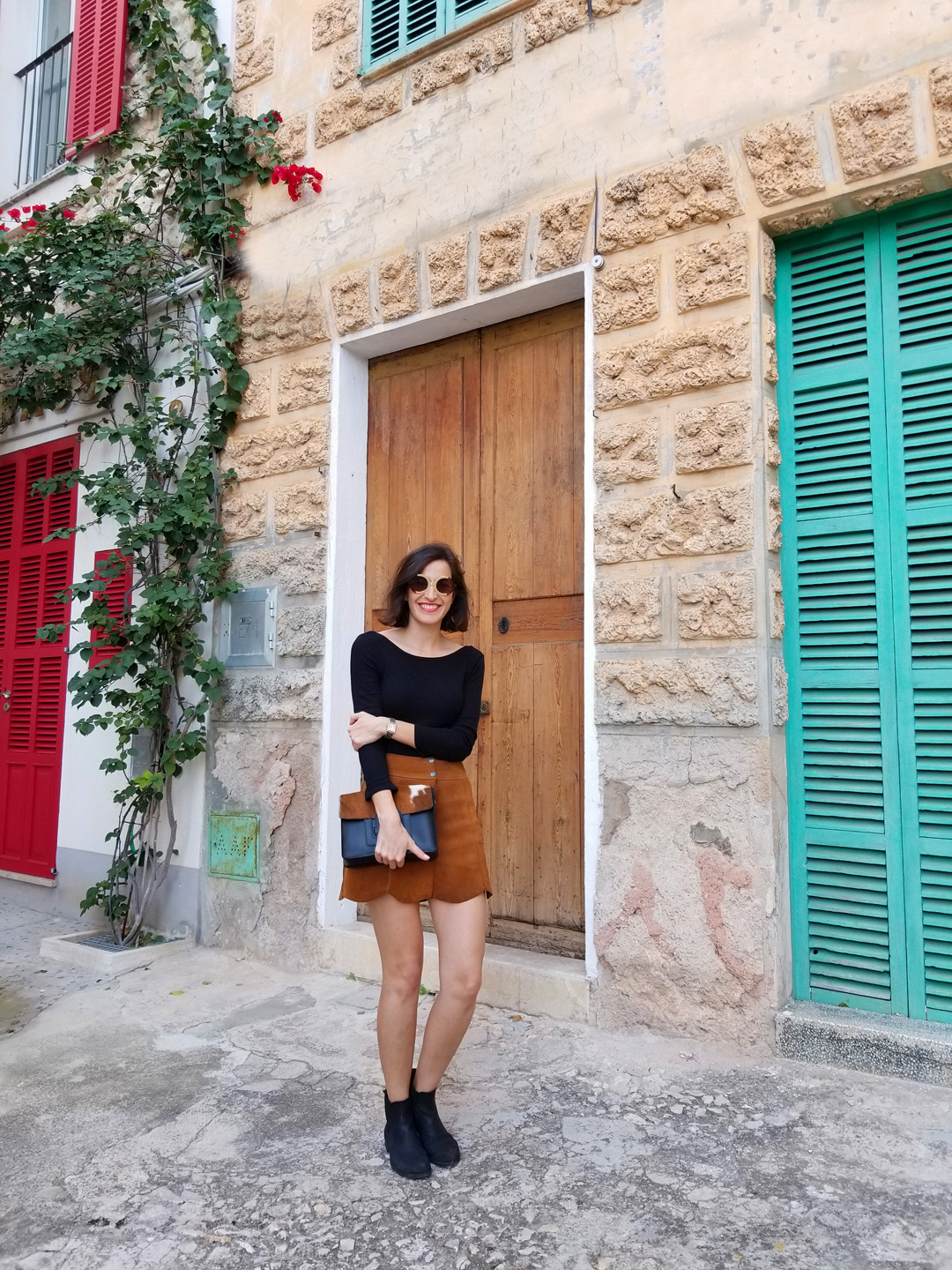 Next time you buy a leather garment I hope you remember this and check for a more sustainable alternative!
Top – Gap | Skirt – Pre-loved | Clutch – Muestrarios | Watch – Cartier | Sunglasses – Lord Wilmore | Boots – Camper