In my latest post I analyzed some of the trends seen in the Paris Haute Couture (if you missed it, you can check it here) and one of those trends is accessorizing. Meaning that every look could be improved with the right accessories, and when talking about accessories scarf is the king!! A blank canvas where the artist can express their creativity. A timeless piece that can be worn regardless your age and style and that it's being worn by all the stylish women throughout history, from actresses and singers to queens.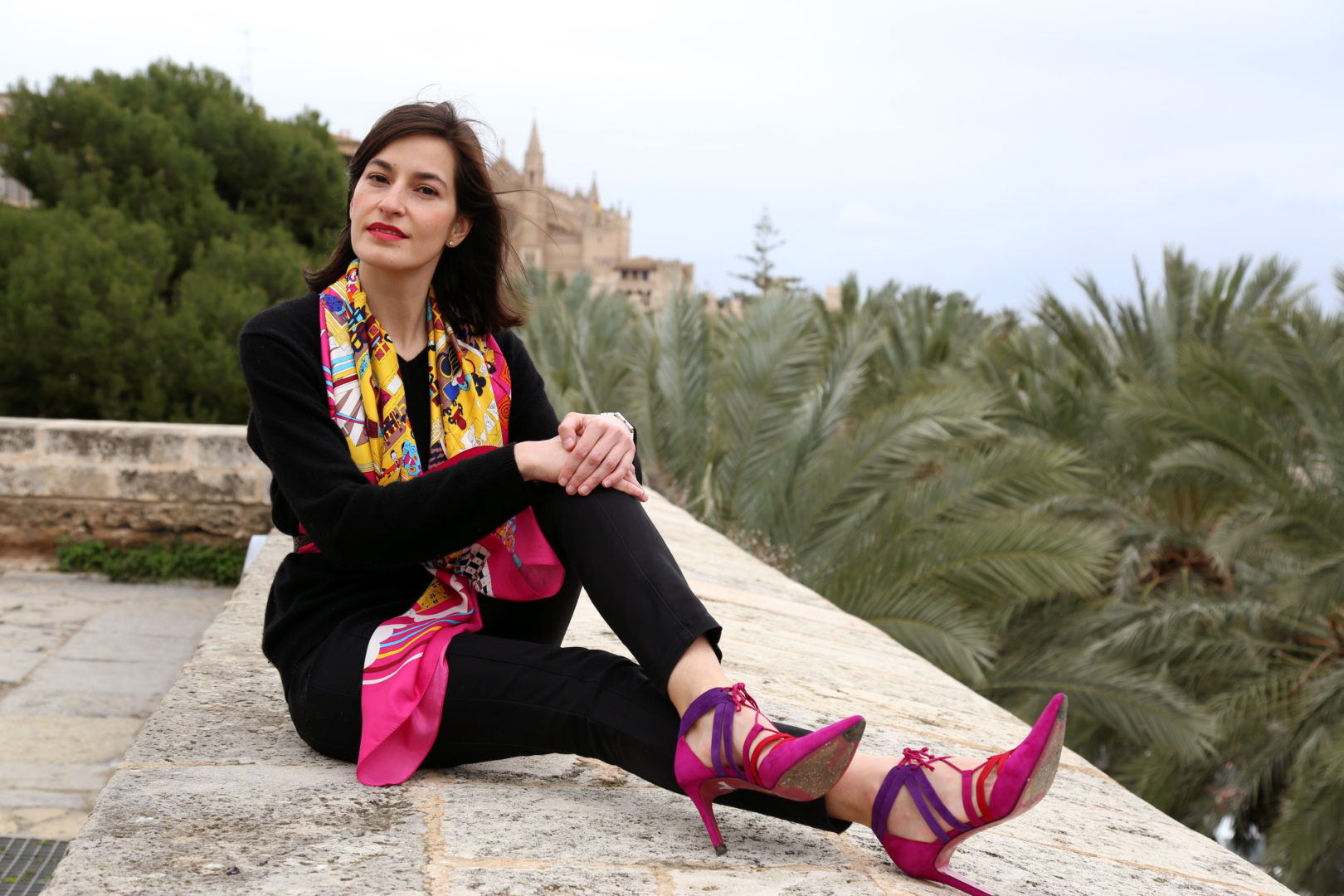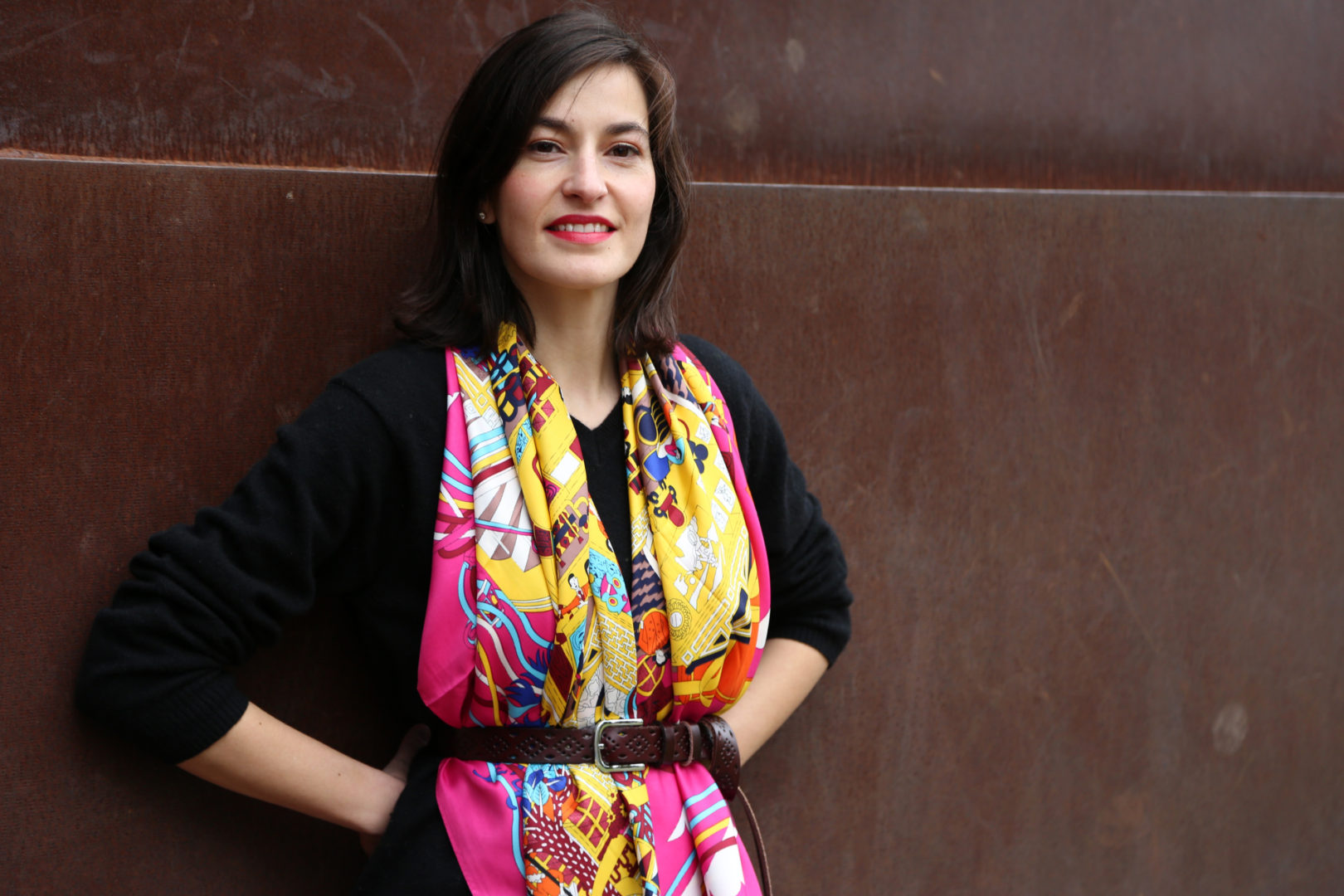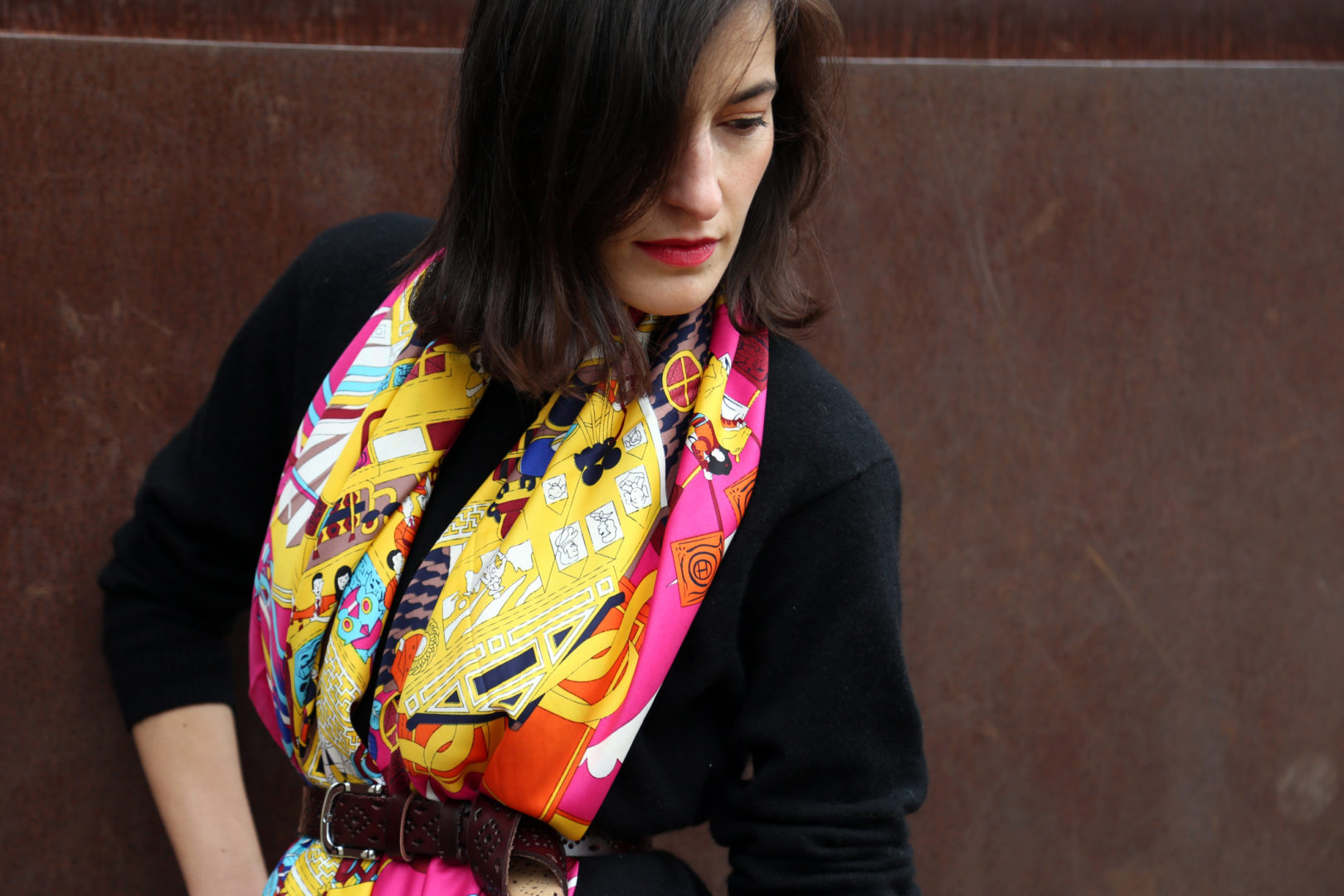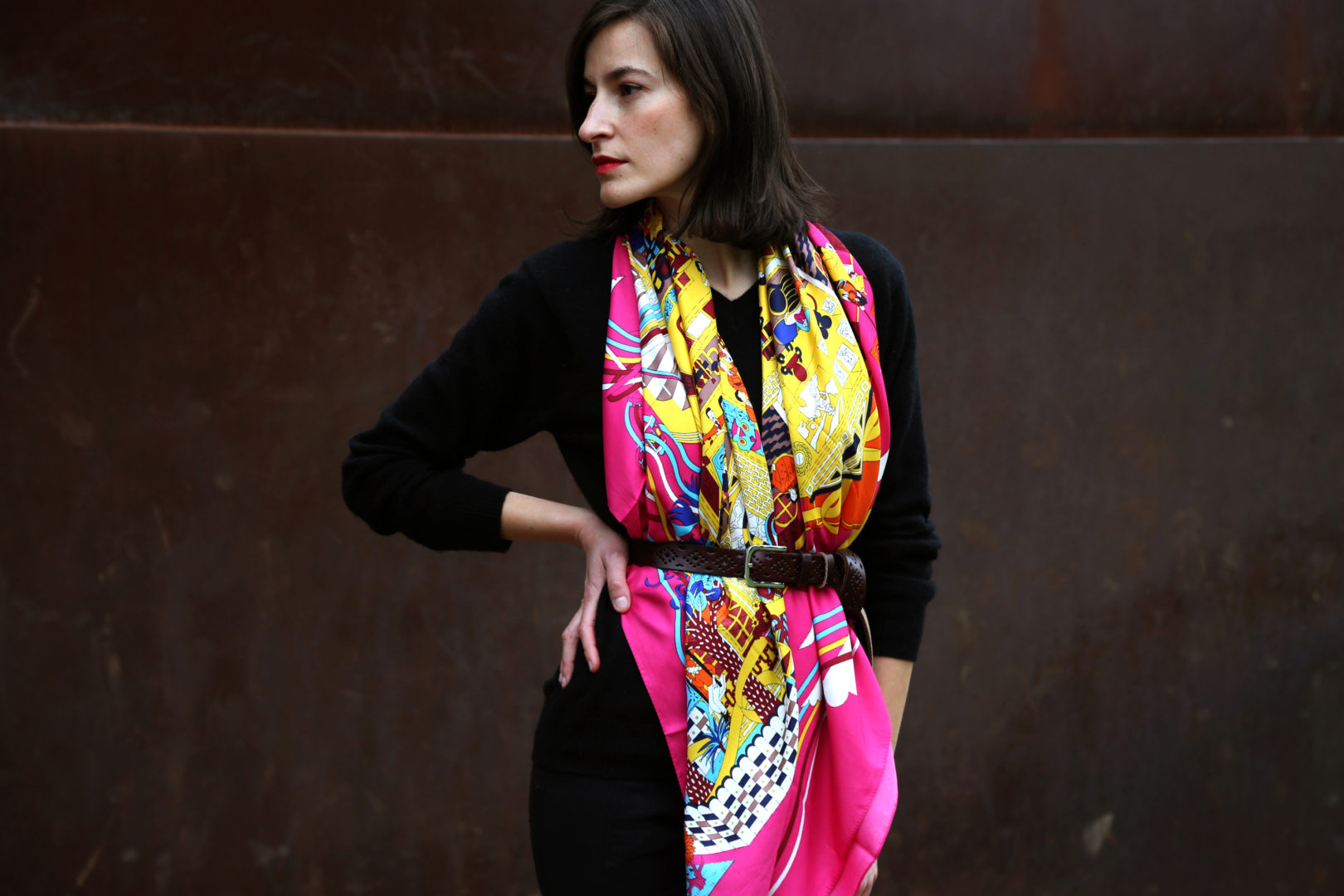 Scarves are as old as fashion history. Historians believe that they were originated in the middle east and they were made of cotton and linen. It was during the 18th century that the scarves become popular in Europe, as they started producing them in France and Italy. The latest technique, such as prints and embroideries, and the best materials were used to produce them. Scarves are a way to add color and fantasy into your looks. There are hundreds of ways in which you can wear a scarf and they can all help you transform your look. Today's outfit is a great example of it. I transformed an all black outfit into a colorful one thanks to the accessories. Accessories can help to give a new life to the garments we have forgotten about and bring joy into clothes we don't wear anymore because we find boring.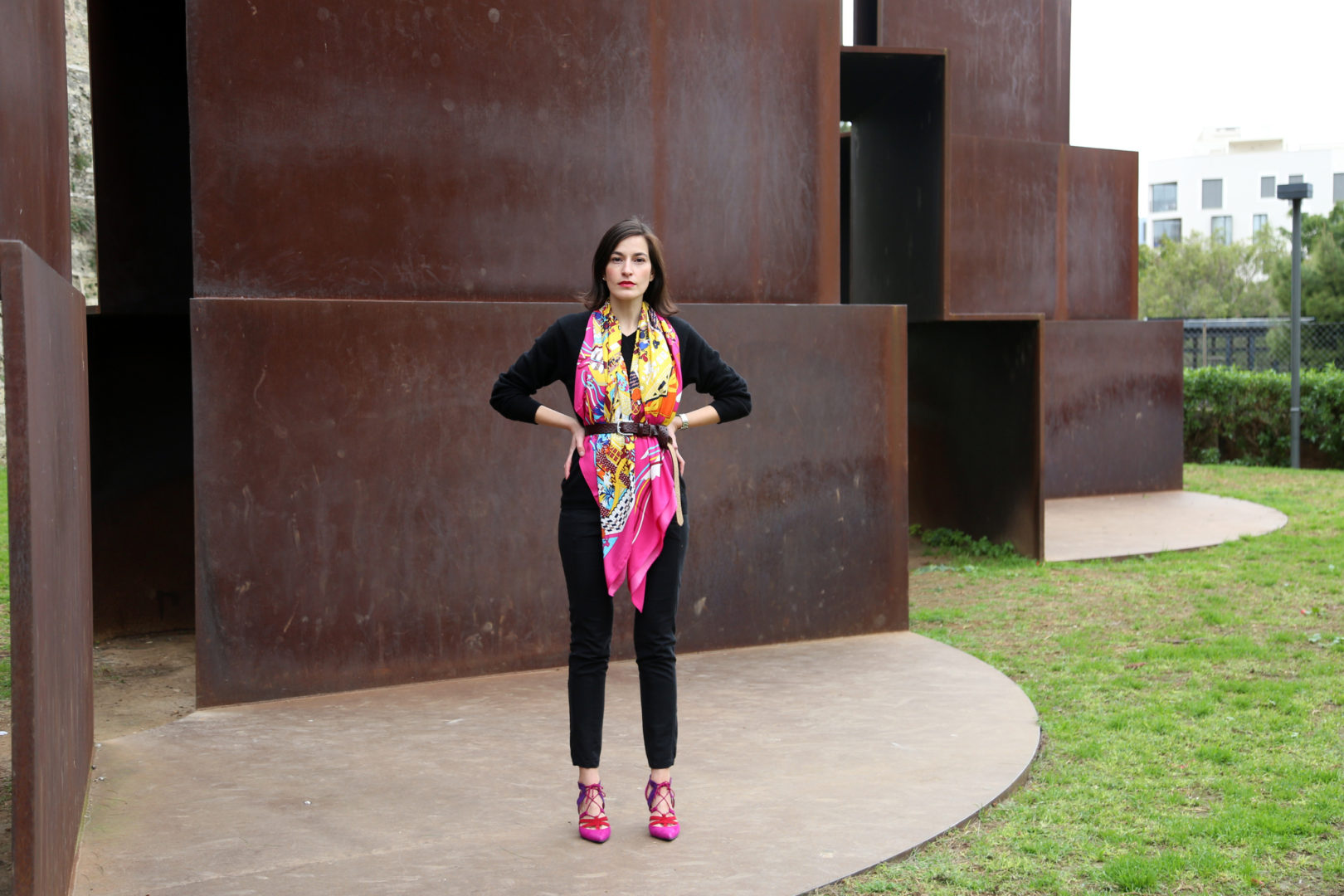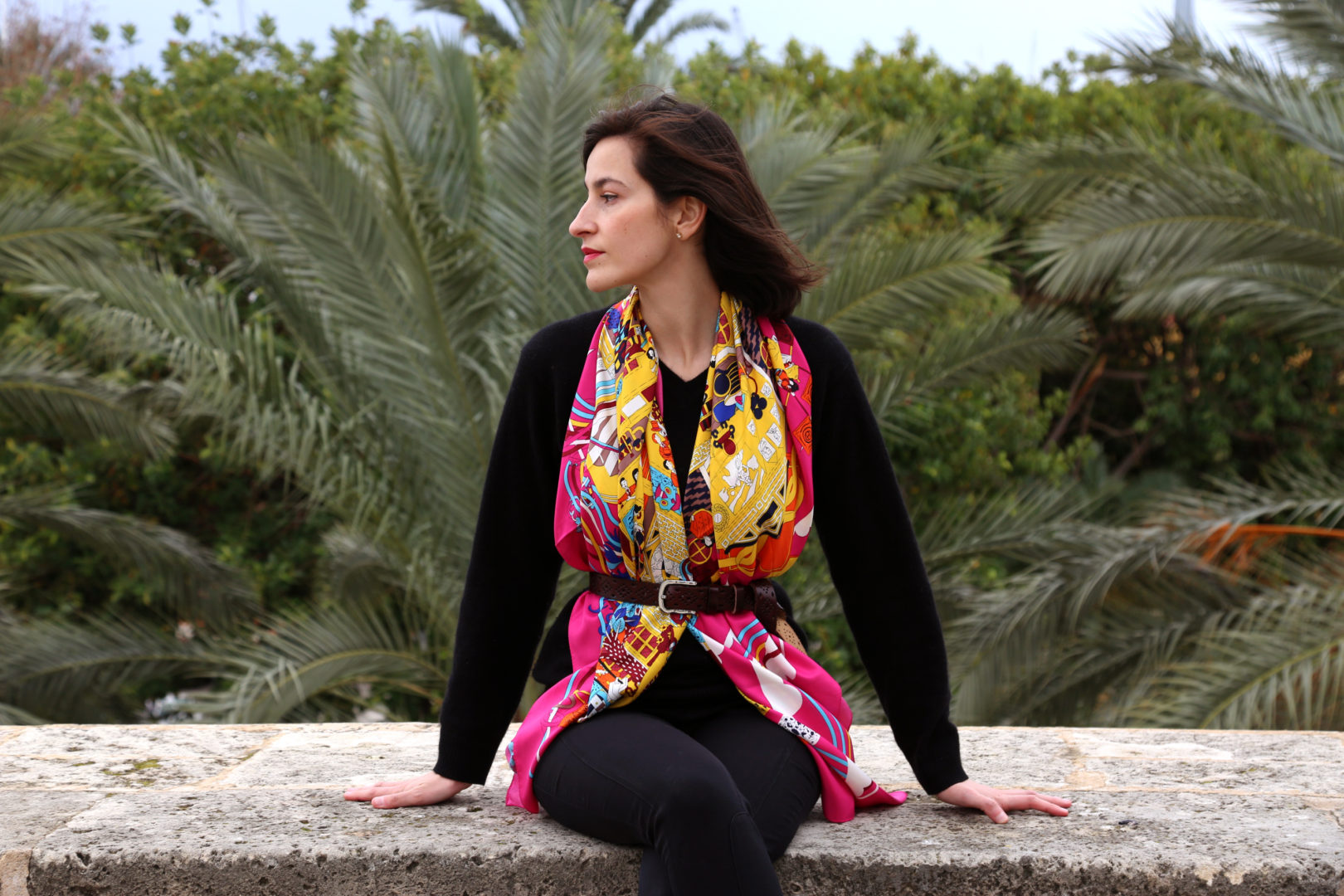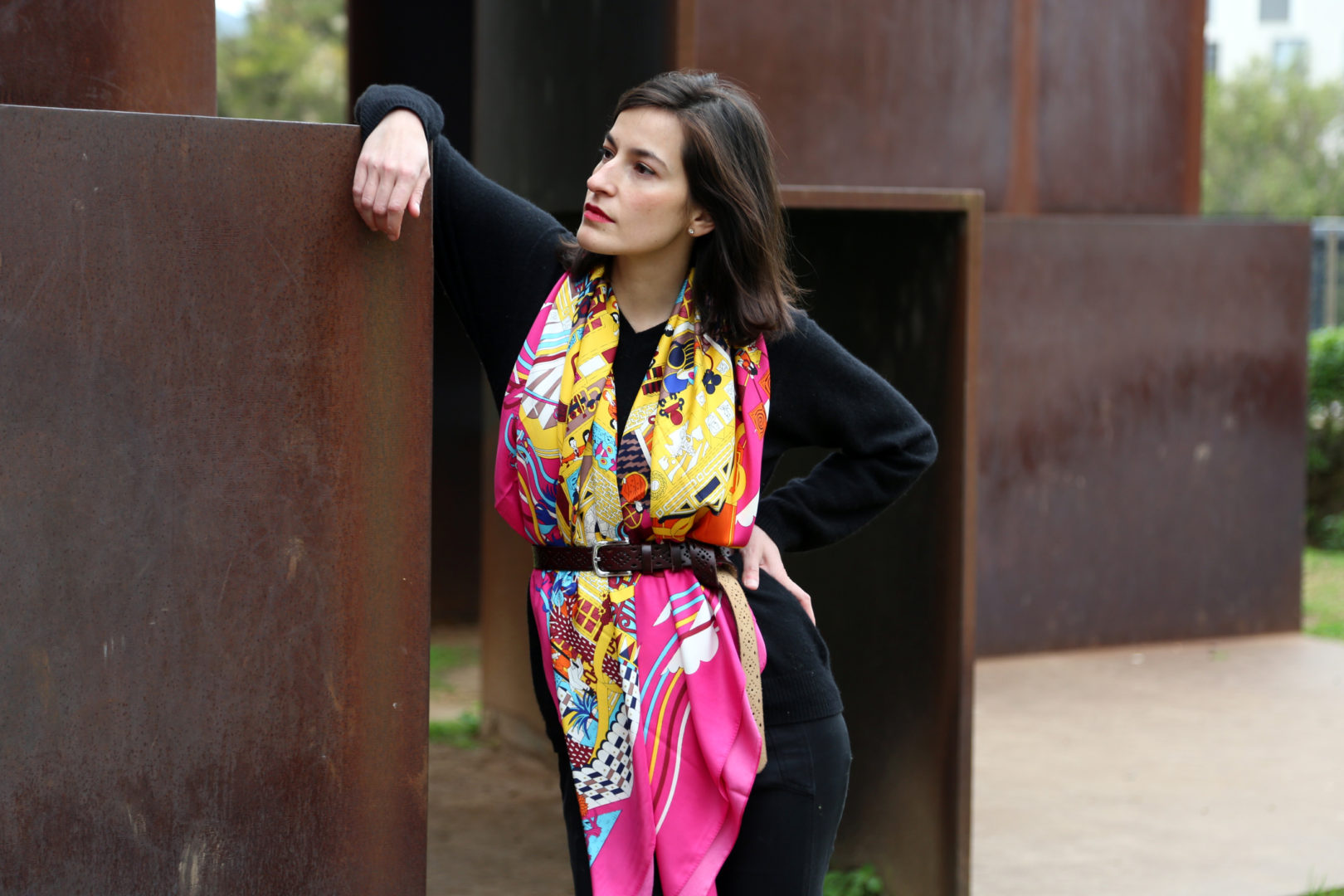 Recently, the Fashion Revolution published their second edition of their Fanzine (which you can read here) and one of the things they recommend is to edit your wardrobe in order to maximize the used on your clothes and avoid unnecessary purchases. In my case, having accessories in a very visible location inside my wardrobe help me to use them more and create looks around them that are surprising and refreshing!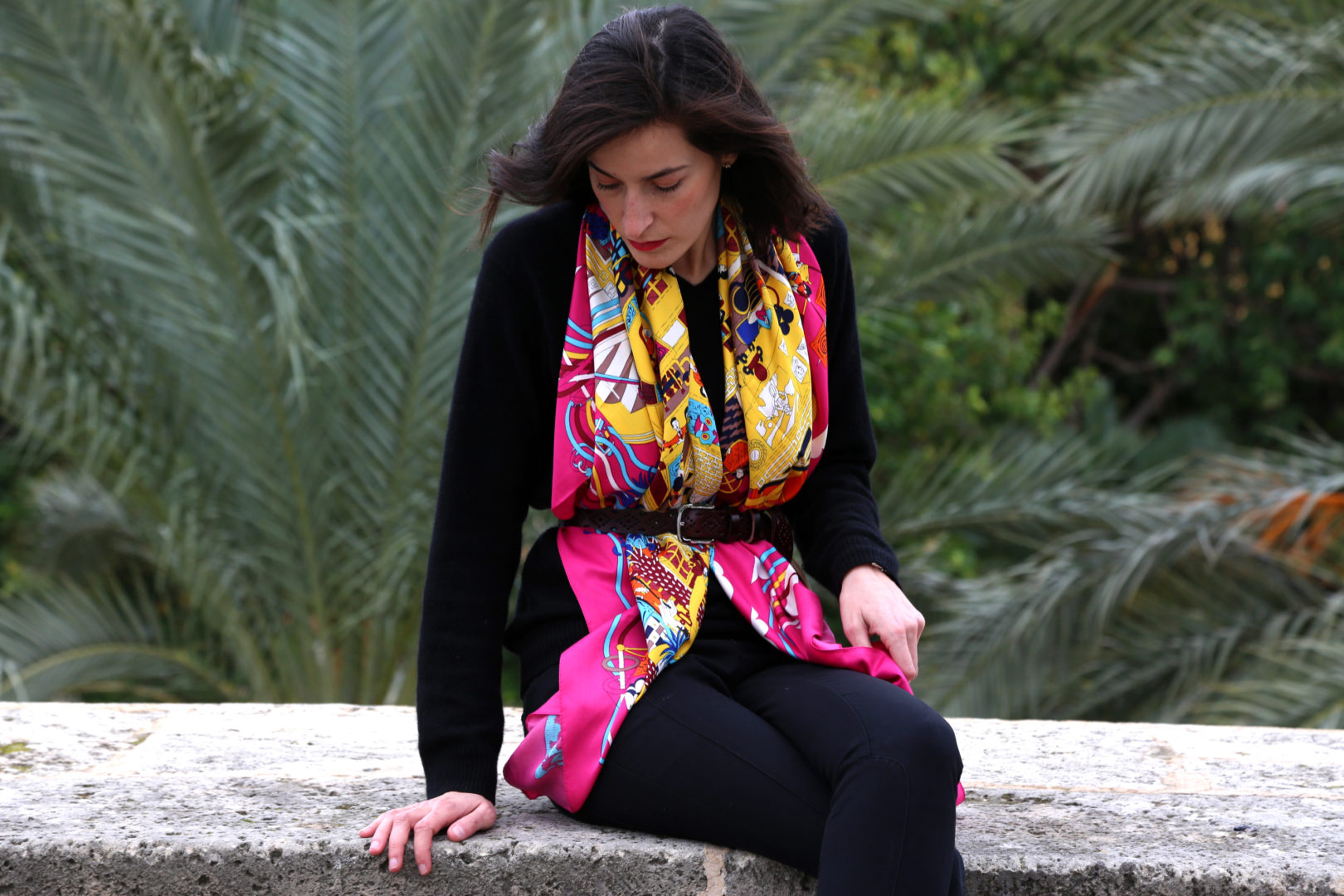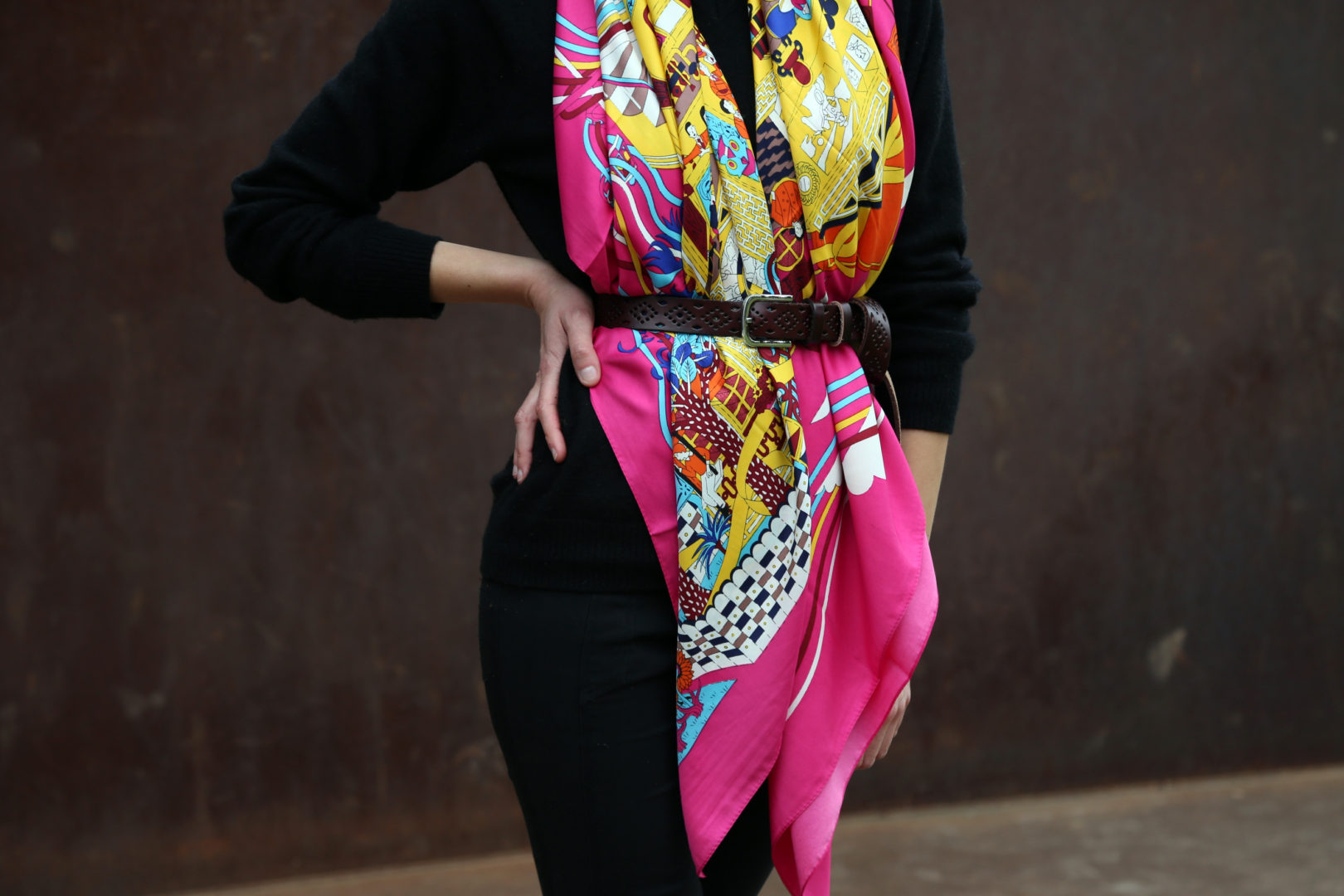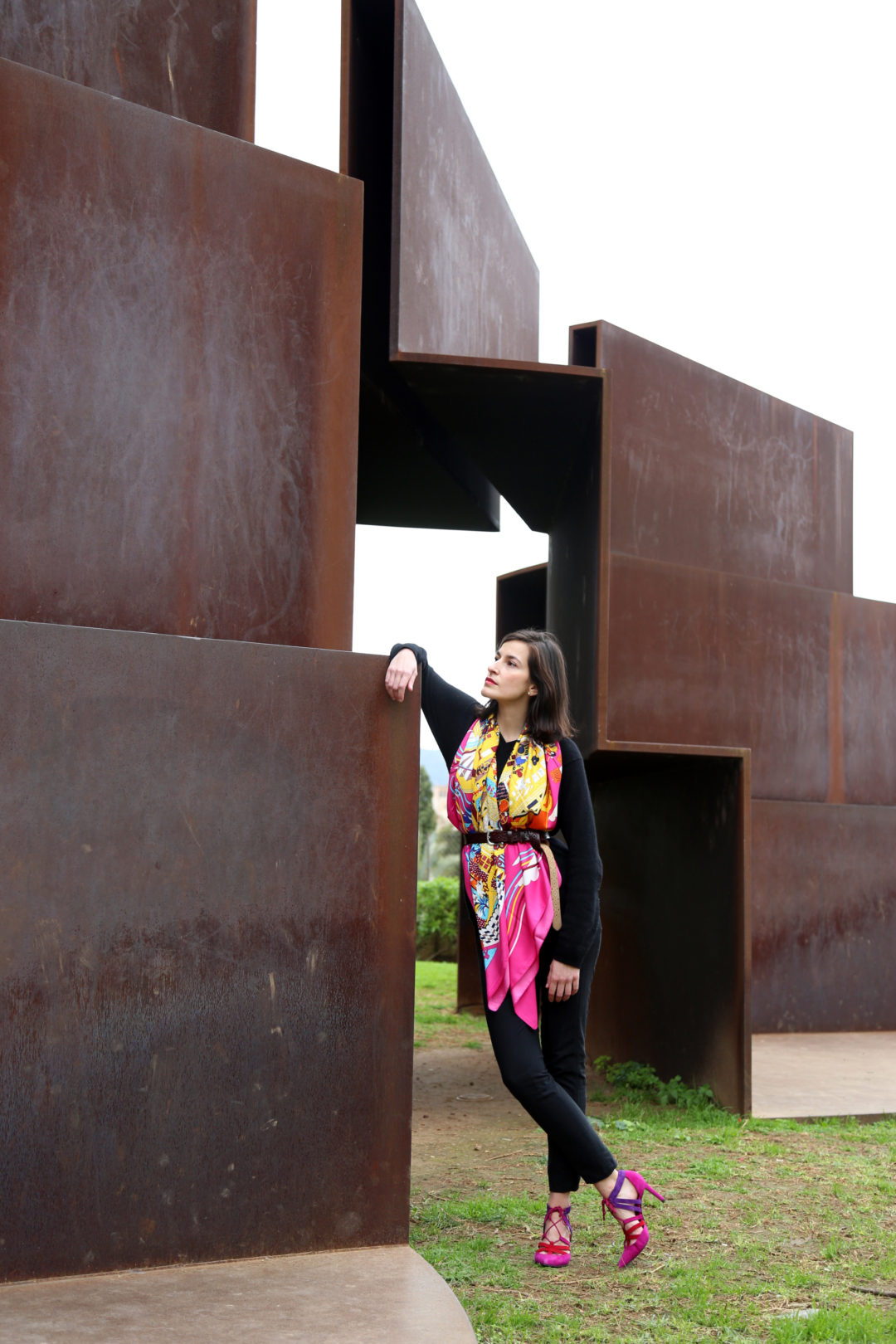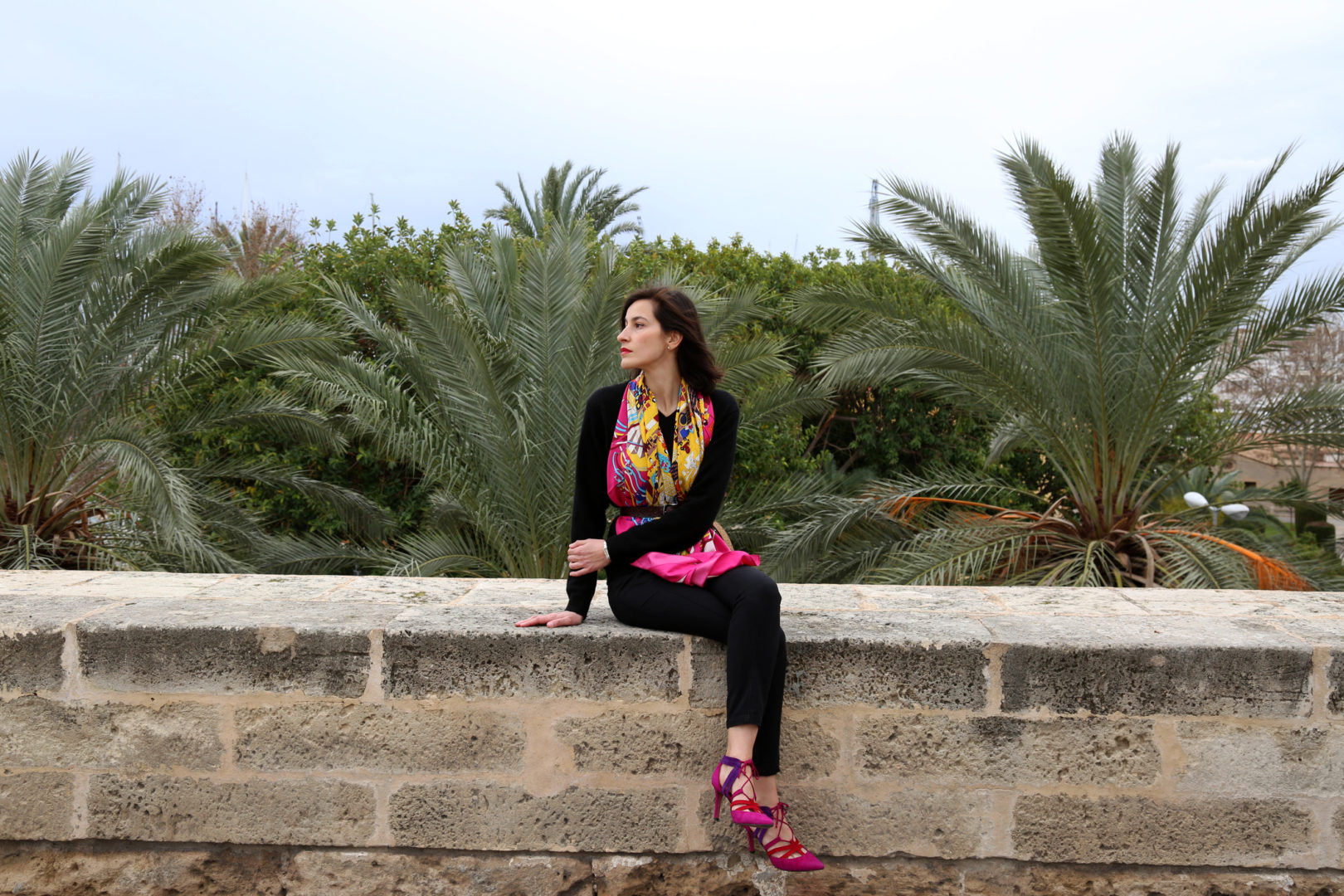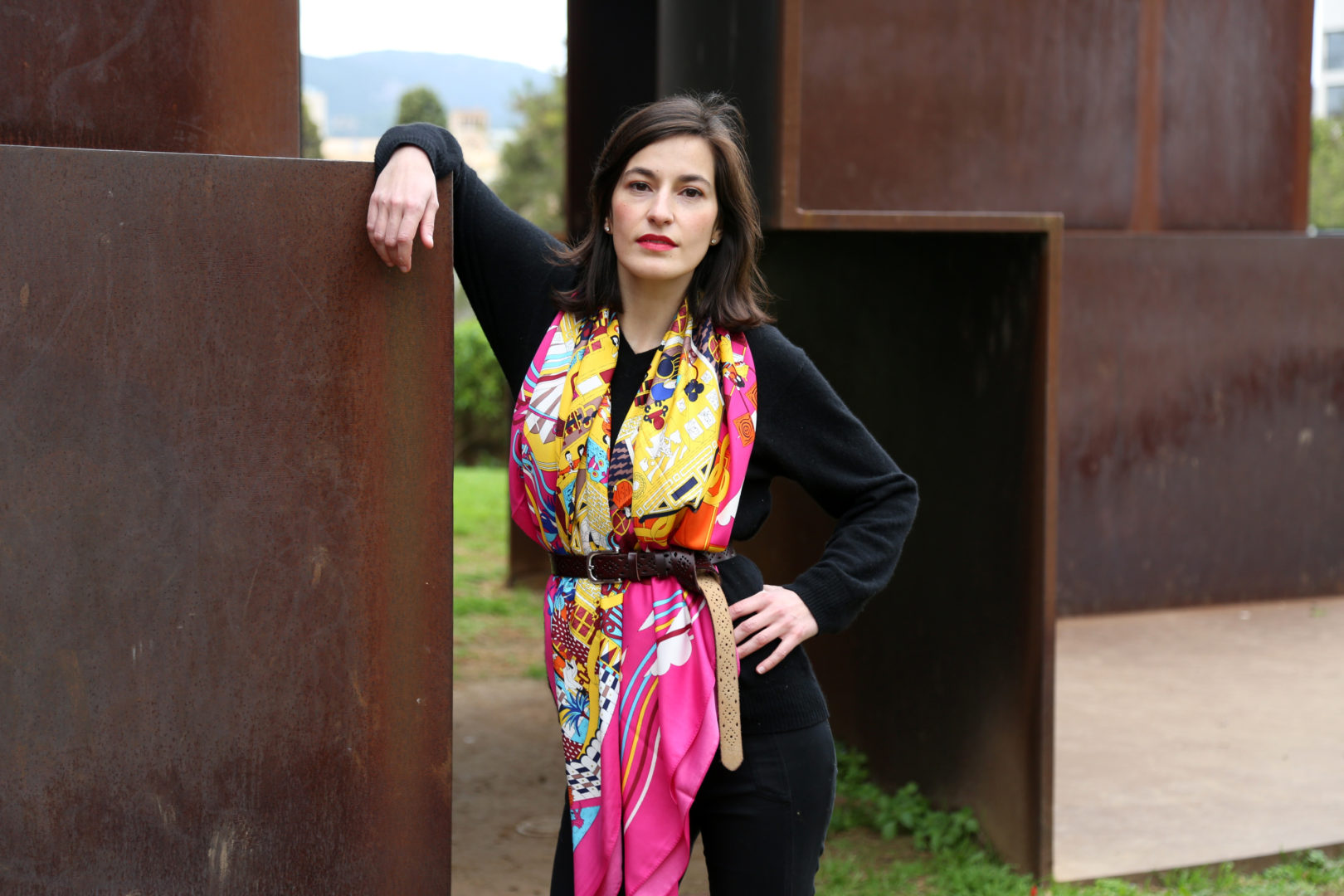 Hope you find this look inspiring and that you will go through your wardrobe looking for new possibilities! Looking forward to hear about what you come up with!! Share your comments and your new looks below!!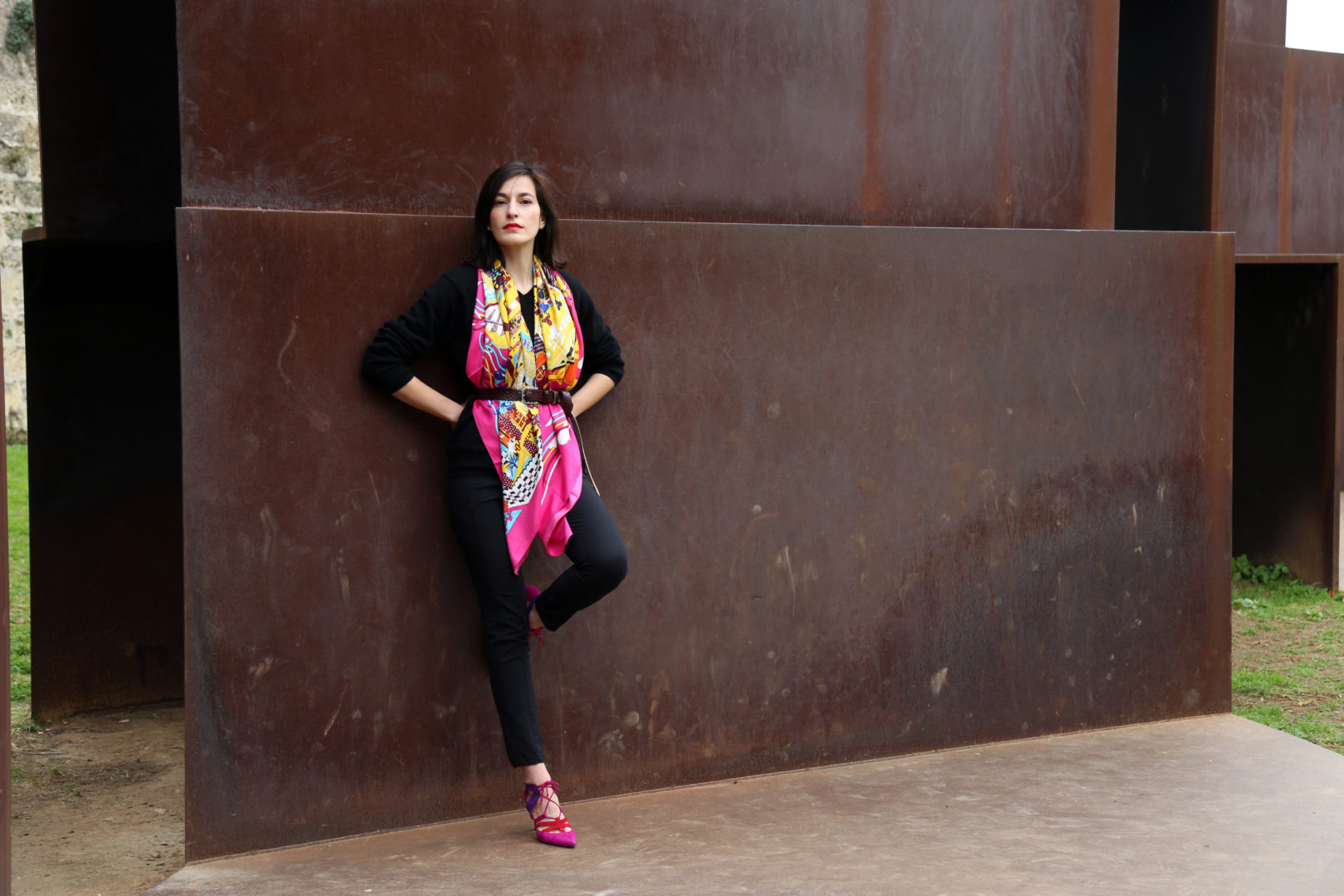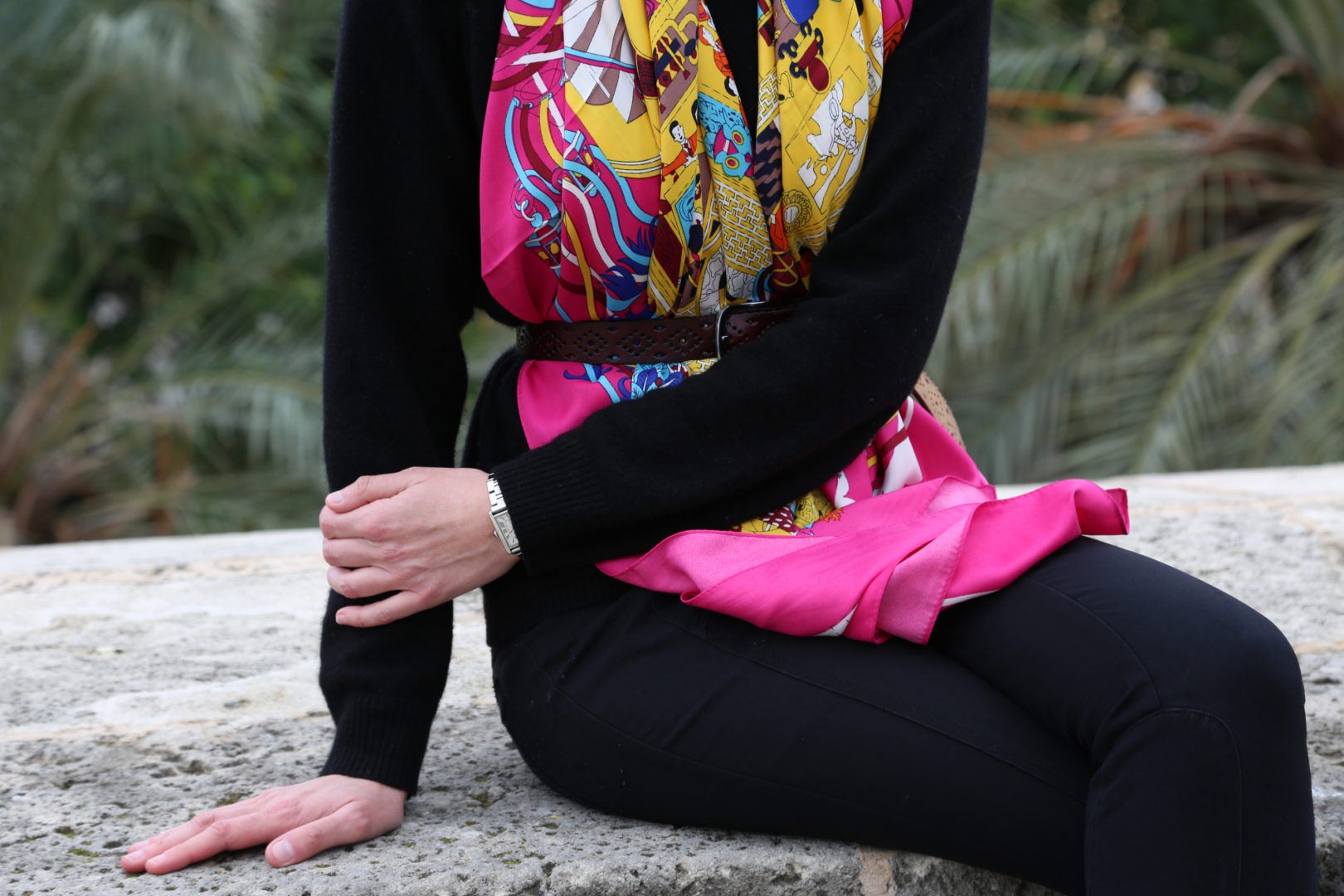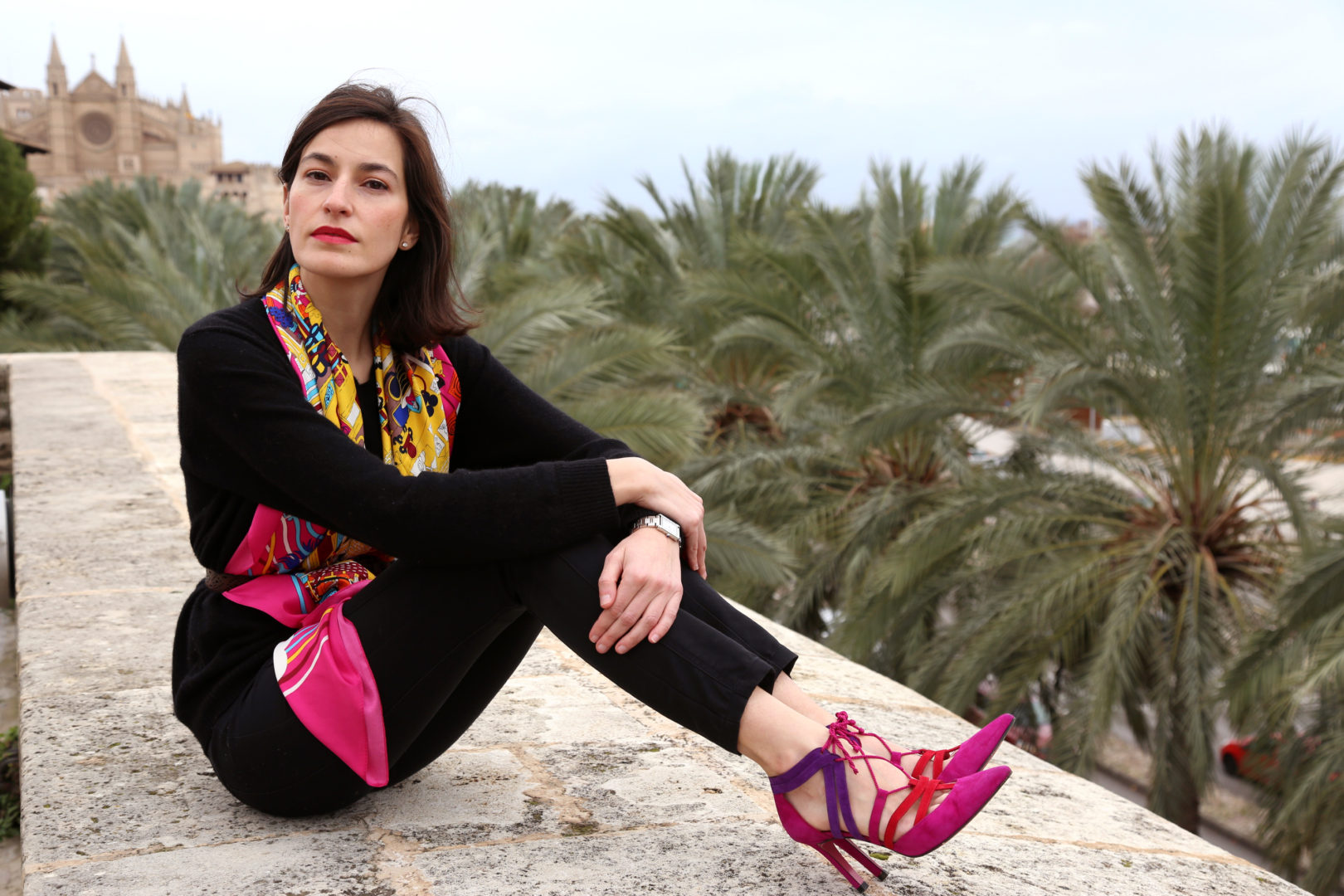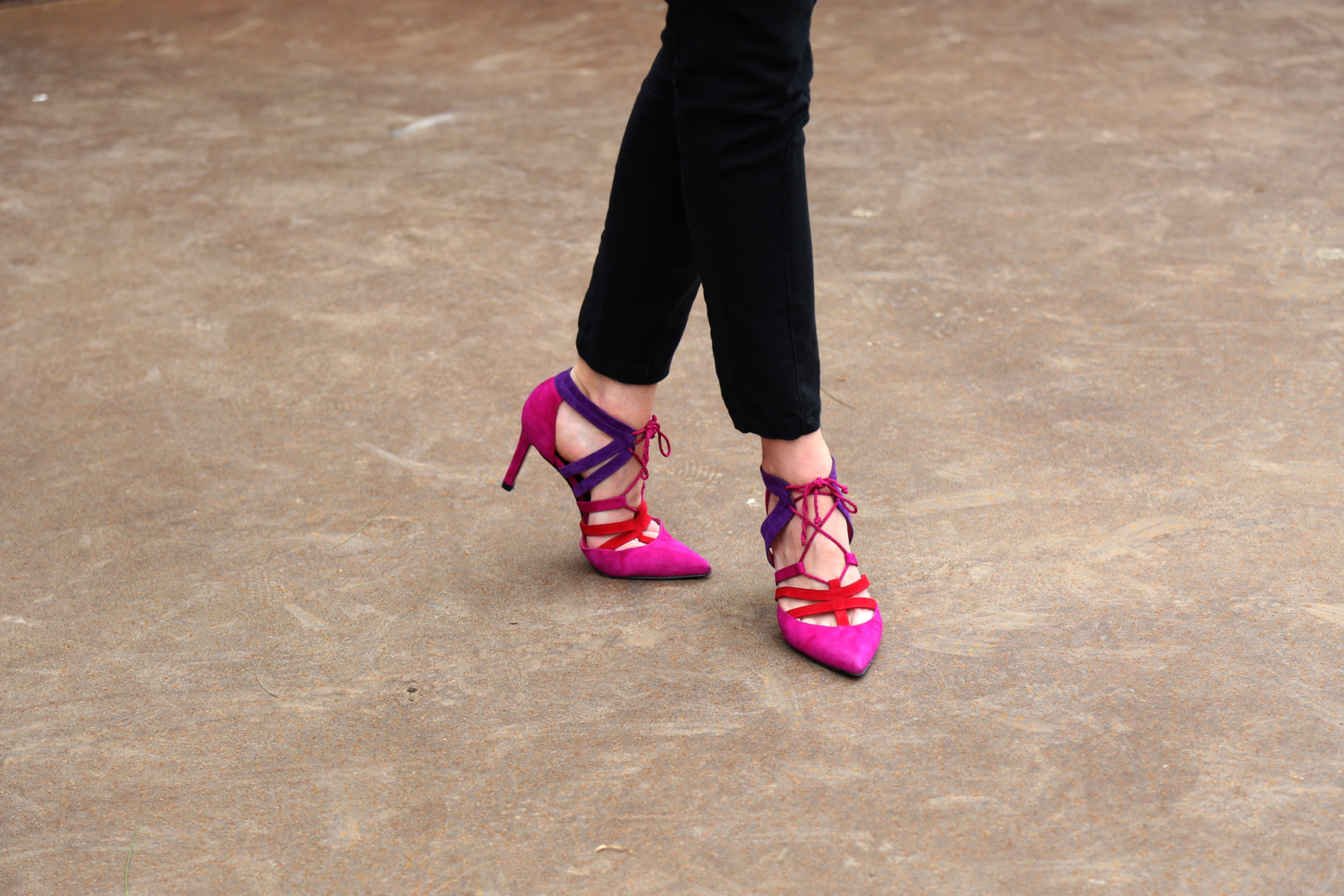 Image: Anna Panic
Jumper – Borrowed | Trousers – Muestrarios | Scarf – Muestrarios | Belt – My sister's | Shoes – Mascaró